Investigation Discovery's 'Vengeance: Killer Lovers: In Cold Blood' chronicles how 37-year-old Sandee Rozzo was murdered inside her Pinellas Park, Florida, townhouse garage in early July 2003. Her family recalled how the mother decided to take her alleged abuser to court before being killed in a plot that tragically destroyed another life as well. The episode leaves us wondering about the lengths one can go to for love and how manipulators take advantage of such blind affection to get their work done.
How Did Sandee Rozzo Die?
Sandra Lee "Sandee" Rozzo was born to Sandra Lee Shannon Pool in Homestead in Allegheny County, Pennsylvania, on January 17, 1966. According to her family, she was a "vivacious young woman" devoted to her "big dreams and gorgeous body." Her mother, Shannon Pool, recalled, "She's been doing modeling on and off since she was in high school." Shannon added how her daughter was into weightlifting and caring for her body to realize her childhood aspirations of entering the movie business.
The proud mother reminisced, "Sandee had the body, the face – she was perfect." During the day, she dedicated her time to searching for her next modeling gig while working as a bartender at some of Tampa's trendiest clubs at night. Her co-worker and friend, Heather Ursini, recollected, "It was fun. Sandee was beautiful. Men would flock to her because of how beautiful she was." By early 2002, the 36-year-old was divorced with a teenage daughter, Giovanna, though her ex-husband had their daughter's custody.
However, Sandee was still hung up on finding her true love. Her friend, hair stylist, and confidant, Mitch Eubanks, added, "She was doing what most single girls do, trying to find Mr. Right." Little did she know that her quest for love would soon end with her life. She was shot to death in the garage of her Pinellas Park, Florida, townhouse as she returned home after she completed her shift at a local bar — Green Iguana — on July 5, 2003. Police sources stated she had been shot eight times at point-blank range while she sat defenseless in her car.
Who Killed Sandee Rozzo?
Describing the crime scene, lead investigator Paul Andrews stated, "There was a significant amount of glass. Absolutely a tremendous amount of blood. And multiple shell casings that you could see on the floor of the garage and just outside the garage. Somebody had it out for her. This wasn't a random act." From the get-go, the authorities suspected Sandee's ex-boyfriend, Timothy Alvin "Tracey" Humphrey. Sandee and Tracey met while working at a bar — she was the bartender while he was the bouncer.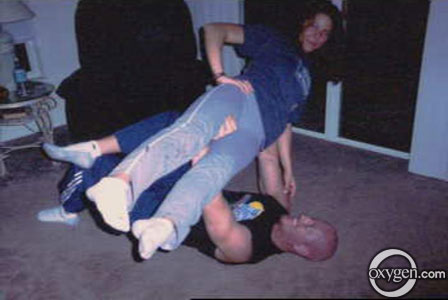 Towering at 6'2″ and bulging muscles, Tracey claimed to have a background as a former underwear model and professional football player. He was a popular personal trainer, especially sought after by his female clients. One of her former clients, Kelly Terrell, stated, "Tracey was very gentle and was good at what he did. A lot of girls thought he was good-looking. He told me he was supposed to be Vin Diesel's stunt double." Hector Adorno, one of his close friends, added how he constantly boasted about his life experiences, which intrigued many people.
Despite his claims of a colorful and varied resume, Tracey insisted Sandee knew nothing about his past and that his attraction to her was based on her beauty. During an interview, he tearfully recalled, "She caught my attention right away. She was so much fun to be around, not like most people. She was a great lady." He added that they had dated for about three or four intense months in 2002. However, their passionate relationship quickly turned tumultuous when the authorities caught them being intimate in his boss' Mercedes in Ybor City.
Tracey recalled, "Tampa Police caught us in the SUV, and I was laughing. I thought it was funny, but they saw her naked. And that made her mad." This incident triggered a bitter argument, causing them to go home with other people that night. In the following week, Tracey alleged how he intentionally paraded other women in front of Sandee to make her jealous. Their relationship continued to deteriorate. Tracey suggested taking a break and spending time apart. However, he claimed he and Sandee reconciled again a few days later.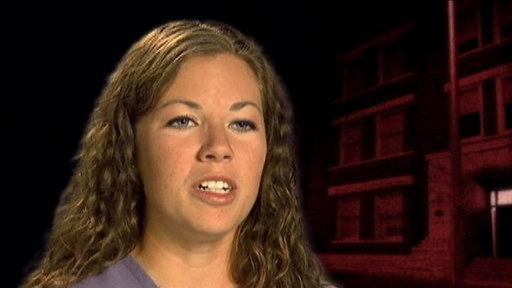 Tracey contended, "We did what we did most of the time — we had sex. Sandee liked to be roughed up during sex, so we had what was normal between us." However, Sandee portrayed a different story to her friends and family, claiming to be bruised and battered. Her friend, Heather, alleged, "They started drinking. He got angry, they got into some altercation of some sort, and he tried to physically force himself on her. He hit her, and she had black eyes." She added how Sandee had also told her about Tracy raping her and threatening to kill her daughter.
However, a fearful Sandee waited a week before she pressed charges against Tracey. While the long wait meant there were no DNA evidence or medical reports, the police charged Tracey with assault. Hector stated, "Tracey told me that before he went to jail, he'd commit suicide, kill himself." While the charges gave Tracey a strong motive and made him a person of interest, he had an iron-clad alibi — he was having pizza in his Brandon, Florida, apartment. That's when the police turned their attention to his newlywed wife — Ashley Humphrey.
Ashley, an impressionable woman from a broken home, worked at Planet Smoothie. She met Timothy at a Brandon gym where he worked as a personal trainer. Soon enamored by his lies about being an underwear model and playing for the Tampa Bay Buccaneers, she moved in with him before getting married on July 4, 2003. The prosecution alleged he was grooming her to kill Sandee for him to escape prison time. Timothy initially claimed she was with him on July 5 and even had a friend, Tobe White, support the false alibi.
However, the authorities quickly exposed that lie when Ashley's phone records placed her near Sandee's apartment during the murder time frame. They also found records of her purchasing computer software programs to stalk Sandee. One of the most damning evidence came when they interviewed her mother's boyfriend to learn he had loaned Ashley a gun — a Ruger .22 caliber — that matched the shell casings found at the crime scene. She was arrested and charged with murder, and she named her husband "the mastermind."
Where Are Tracey and Ashley Humphrey Now?
In a plea bargain, Ashley pleaded guilty to second-degree murder in exchange for testifying against her Tracey, enabling prosecutors to charge him with first-degree murder. She took the stand in his February 2006 trial, describing how she followed Sandee after work and shot her. Tracey claimed it was Ashley's idea, but the jury found him guilty of first-degree murder on February 25.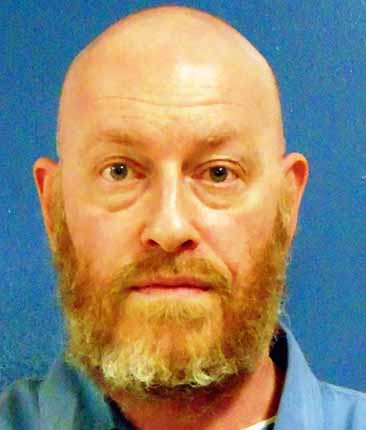 He received a life sentence without parole, avoiding the death penalty. He also received an additional 15-year sentence for a pre-trial escape attempt in April 2004. Tracey, 57, remains incarcerated at the South Bay Correctional Facility. Ashley was sentenced to 25 years for murder on March 10, 2006. The 41-year-old is serving her sentence at the Gadsden Correctional Facility and will be released in December 2028.
Read More: Patrick Pidock Refuses To Reveal Why He Killed His Girlfriend