Investigation Discovery's 'Evil Lives Here: The Killer Speaks: I Always Knew I Could Kill' depicts how Patrick Pidock shot his girlfriend Suzanne Brown, who had recently given birth to their newborn daughter, in New Lexington, Ohio. He was arrested immediately after the mid-October 2012 shooting, and he pled guilty to the crime. However, he refused to divulge why he killed Suzanne, and it remains a haunting mystery till now.
Who is Patrick Pidock?
In a heart-wrenching case that unfolded in Perry County, Ohio, Patrick F. Pidock, a 52-year-old New Lexington resident, was sentenced to 18 years to life for the fatal shooting of his girlfriend, Suzanne M. Brown, who was also the mother of their young child. His sentencing came after he pleaded guilty to murder in the Perry County Common Pleas Court on July 12, 2013. The judge convicted Patrick and imposed a 15-year to life imprisonment for murder, with an additional mandatory three-year sentence for the use of a firearm.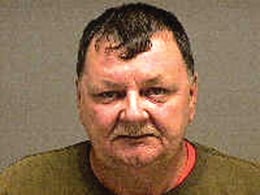 The tragic incident that led to Patrick's arrest occurred on October 14, 2012, when Suzanne, 39, was found dead in her apartment at 400 Lincoln Park Drive in New Lexington. According to police sources, Patrick was accused of shooting Suzanne inside her residence while she was holding their newborn child, then just three months old. He also threatened the life of Suzanne's son before he hit her with the fatal shot. Prosecutor Joe Flautt stated Patrick claimed to be upset over personal issues, although the precise motivation remained unclear.
Joe added, "We don't really know what the motivation was. He was drunk, they had a spat, and he went off the deep end." Court documents revealed Suzanne, who had recently given birth to a baby girl fathered by Patrick, did not live with him at the time of her death. Fortunately, their infant daughter, though present during the incident, emerged physically unharmed. She remains under the care of a family member, an aunt, as the Brown family grapples with the emotional aftermath of the tragedy.
Where is Patrick Pidock Now?
In a surprising turn of events, Patrick chose to plead guilty to Suzanne's murder, effectively skipping a trial. His attorney, Sam Shansky, expressed Pidock's remorse on his behalf, as Pidock himself did not make any statement during the sentencing. Adding that his client took the guilty plea to effectively save his late girlfriend's family from the horrors of a trial, Sam added, "Pat wishes to express the remorse he has shown us." The judge sentenced him to 18 years to life, acknowledging the gravity of his actions on that fateful October day in 2012.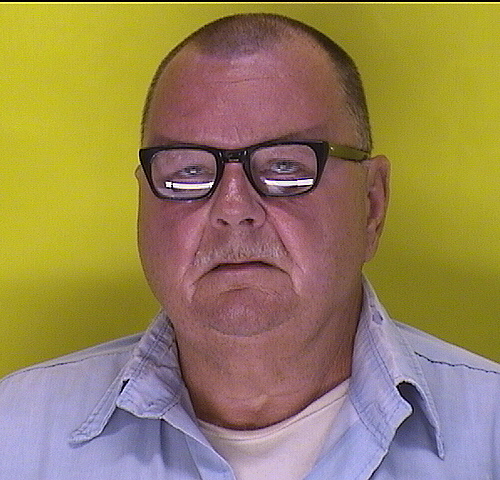 During the sentencing proceedings, members of Suzanne's family confronted Patrick, attempting to understand the motive behind the heinous crime. Her sister, Babs Proctor, stated, "You took my sister, and I want to know why. You are a coward; you should have turned the gun on yourself." Suzanne's mother, Linda Stonebrook, expressed her sorrow over the tragedy and clarified that she only sought justice for her daughter, not harm or vengeance against Patrick. She added, "It's a shame it took this for us to know how you treated her."
As Patrick, clad in a prison-issued jumpsuit and bound in shackles, listened to the family's emotional statements, his expression remained unchanged. He sat in silence, nodding his head, as each family member posed the same haunting question about why he took Suzanne's life. Throughout this tragic case, the motive behind the murder remains a haunting mystery, as he did not explain his actions during the sentencing. His attorney, Andrew Joseph, emphasized that his client had taken responsibility for his actions from the beginning.
Andrew added, "This is a tragedy not only for the victim but also for the family. Pat took responsibility for his actions from the beginning and did not want to burden the family with a long, drawn-out trial." Charged with five criminal counts, Patrick pled guilty to murder with a firearms specification, waived the standard presentence investigation, and received the maximum sentence of 15 years to life for murder with an additional three for firearm use. He, 63, is incarcerated at the Chillicothe Correctional Institution and will be eligible for parole in 2030.
Read More: Blaze Castro Convicted: Unraveling Aynis Vargas' Senseless Murder