'Women on Death Row: Sandi Nieves' features the story of Sandi Nieves, a convicted mass murderer who was on death row for over two decades in California. She was sentenced to death after being found guilty of killing her four daughters and attempting to murder her son over issues regarding marital problems in her life. If you're interested in learning more about Sandi, the aftermath of her actions, and what eventually happened to her, we've you covered. Let's begin then, shall we?
Who is Sandi Nieves?
California resident Sandi Dawn Nieves was deeply entrenched in a custody battle in June 1998, attempting desperately to secure custody of her children amid concerns about the alleged violent tendencies exhibited by her then 47-year-old ex-husband David E. Folden's older son, David M. Folden. When David Sr. sought increased access to their children, she had expressed concerns about their safety due to alleged drug issues and violent behavior involving his biological son from a previous marriage.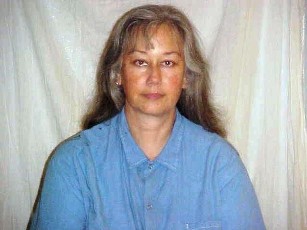 Riverside County Sheriff's Department records showed David Jr. had a history of violating restraining orders to keep him away from the younger children. He had twice transgressed a restraining order forbidding him to come within 300 yards of them. Fearing for her four young daughters' safety due to this situation, Sandi had expressed her worries to a judge about the potential dangers. The bitter spouses were slated to appear in a Riverside County court to discuss custody matters and the division of shared assets on July 1, 1998.
However, in a shocking turn of events, Sandi was implicated in a horrifying crime the day before. On July 2, she was arrested under suspicion of her children's murder. Then 34, she had orchestrated a sinister plan, purportedly encouraging her four minor daughters, aged 5, 7, 11, and 12, to have a slumber party in their Santa Clarita, California, home's kitchen on June 30. Court records showed she used natural gas emitted from the oven to asphyxiate them before using gasoline to spark a fire.
The aftermath unfolded when Cherry Creek Drive residents noticed the smoke and dialed 911 on July 1 afternoon. The firefighters discovered the lifeless bodies of the four girls — Jaqlene Marie Folden, 5; Kristl Dawn Folden, 7; Rashel Holly Nieves, 11; and Nikolet Amber Nieves, 12 — in sleeping bags on the kitchen floor. They also found Sandi and her son, David Nieves, then 14, at the scene, both suffering from smoke inhalation. The emergency respondents rushed them to a hospital for treatment, where they survived their injuries.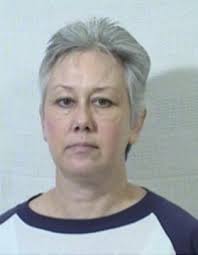 Sandi's stepmother, Penny Lucia, revealed that the divorce between Sandi and David Sr. had progressively soured since their separation in February 1997. The divorce was finalized in August of the same year, yet he pursued custody of their two younger daughters — Jaqlene and Kristl. David Sr. claimed in court that Sandi had used a long wooden spoon to discipline the children, though the Los Angeles County Department of Children and Family Services refuted the claims of abuse. Despite her unemployment, she wanted sole custody of her children.
Sandi had recently completed training to become a police officer and was actively pursuing job opportunities in San Diego County. Penny claimed, "Sandi would die for her kids. That's why the divorce is so bitter. It's over the kids. She wants everything for those kids." She stated that she had spoken with her stepdaughter on June 30, conversing about the usual topics of children, school, and longing for each other. The officials suspected foul play when they found the fire charred the home interior while leaving minimal external damage.
Where is Sandi Nieves Now?
Adding a peculiar layer to the already puzzling situation, Penny recounted how David Sr. had initially entered Sandi's life through her mother, Delores Folden, whom he married. When he divorced her in 1987, he legally declared Sandi his daughter in official court documents. After the official separation, the two grew close and married in June 1989, with him adopting her three children from her previous marriage with Ferdinand Nieves — David, Nikolet, and Rashel. They welcomed two more daughters over their decade-long wedlock.
After Sandi was arrested on murder charges, friends and neighbors revealed she had grown increasingly isolated in the months leading up to the tragedy. Pat Rogers, a former neighbor who lived across the street from the family in Perris, stated she last spoke to her about three months ago — shortly before she left the neighborhood. She added, "Sandi was confused and very mixed up about a lot of things, but her kids were everything to her. The threat of losing custody might have pushed her over the edge."
Sandi was charged with four counts of first-degree murder, attempted murder related to her son, David, and arson causing significant bodily injuries. During her 2000 trial, the prosecution alleged she had gathered her children in the kitchen and then started a fire to kill them and commit suicide. The desperate, enraged, and vengeful single mother wanted to seek revenge by ending six lives, including hers, in an alleged attempt to get even with the men in her life — including David Sr. and an ex-boyfriend who had dumped her.
David testified how his mother had told him and his sisters they were having a slumber party in the kitchen — something she had never done before. Yet, she woke him at midnight, alleging smoke in the house. He stated, "She told us to put our faces into the blankets so we wouldn't breathe in smoke. She told me to stay inside because the smoke could be coming from outside." David alleged Sandi even forbade the girls from going to the toilet, ordering the nauseated minor to throw up on the floor if required.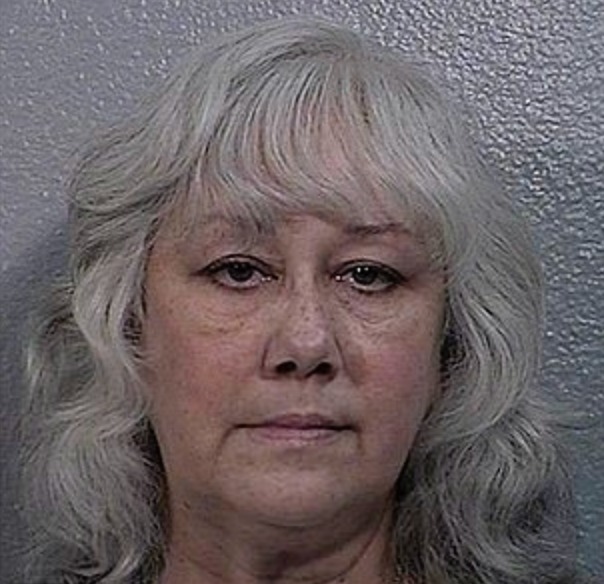 Testifying, David claimed he was briefly unconscious due to smoke but woke up later to find his sisters and mother lying on the floor by the light from the open fridge. Noticing burnt areas in the hallway, he grasped the house had been on fire. When asked why he did not call 911 or leave the house, he deferred to his mother's authority in decision-making and added, "I did what my mother did, did what she told me to do." Meanwhile, Sandi's defense counsel contended David might have spilled gasoline onto the hallway carpet and started the fire.
The defense also tried to portray Sandi as a doting mother who regularly drove her children to piano lessons, athletic events, and church activities. They alleged David might have resented her because she was a strict parent. Nonetheless, the jury found her guilty on all charges and sentenced her to death on October 6, 2000. But the California Supreme Court reversed the death sentence in May 2021 "due to the trial court's misconduct" while upholding her conviction. The 59-year-old is serving her life sentence at the Central California Women's Facility.
Read More: Gary Ballis and Benjamin King Murders: Where is Jason Shockley Now?