Sanju is finally here. The playboy of Bollywood playing the role of the bad boy of Bollywood. Seems like a match made in heaven right? Ever since Sanju's trailer has been released, people have been going gaga over Ranbir's look and how strikingly similar he looks to Sanjay Dutt. Raju Hirani and Ranbir Kapoor together have created a character based on the fabulous and roller-coaster life of the Khalnayak of Indian Film Industry. You can call it a superstar's extravaganza or a waste of good money. You can call it an entertaining spectacle or emotional blackmail of the highest level. Publicity propaganda or a director's best. I, however, will call it what it is. The film Sanju is a path to redemption for not one but two actors: Sanjay Dutt and Ranbir Kapoor. Let's find out how.
Story of the Khalnayak

The story starts with Sanjay Dutt (duh!), a famous actor of Bollywood hitting rock bottom due to some mistakes he committed in his sordid past. A past still trying to haunt him into submission. In an attempt to gain traction and come back into the public eye, he is desperately trying to find a writer who can present his side of a tale which has been rendered pretty much one-sided by the media. After he entices a world-famous author to pen his biography, then begins the bumpy ride which is Sanjay Dutt's life. Some might be disgusted by what they see on screen, and some might want to live a part of this star-studded life. One can't deny, however, that the variations and colours that Sanju's life possesses make it a story that deserves to be repeated, even if as a case study. A case study of how you can reach the zenith of life and then fall toward the rock bottom in a culmination of fate's swift strike and your own choices.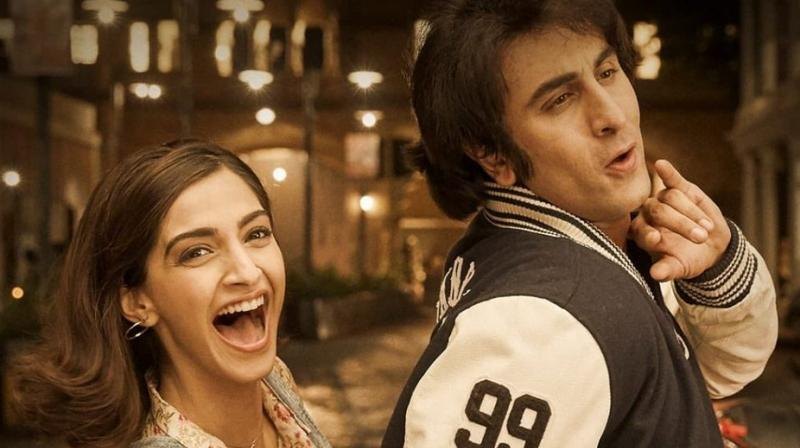 The first half of the movie is mediocre and slow, but the pace picks up in the second half. However, people going to the theatre shouldn't fool themselves. Although based on one of the biggest action heroes of Bollywood, this movie is nowhere close to being an action thriller. It is a drama and that too a family drama. It is a trip which takes Sanjay Dutt, the son of two prominent figures of Hindi film Industry and takes him on a journey from heaven to hell. The only difference being that unlike fallen angels who fell once, he falls again and again and dares a comeback everytime he does. Whether it be his quest with drugs at the age of 21 or the unending relations with the underworld and law enforcement; every sliver of Sanju's life seems to be a teaching for the intelligible ones and a dare for the adrenaline junkies.
Ranbir's Comeback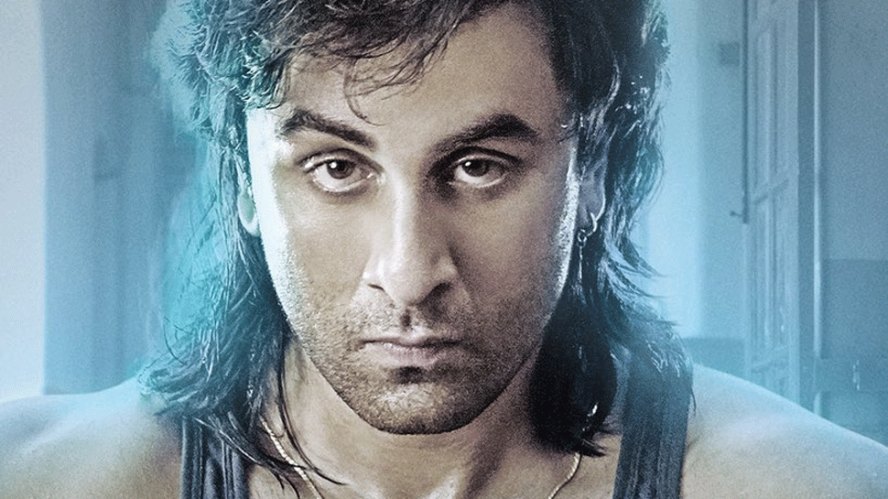 In my article Ranbir Kapoor v Ranveer Singh: Who Has the Brighter Future?, I commented on how vital this movie will be in the revival of Ranbir Kapoor's career. Just like the real Sanjay Dutt, this cinematic Sanju had been penned out by the journalists and audience due to his problems with drugs, a string of failures on the box-office and various controversies surrounding his love life. With Sanju, Ranbir has demonstrated that he's the same actor who had been cited as the future of Bollywood and compared to the great Raj Kapoor.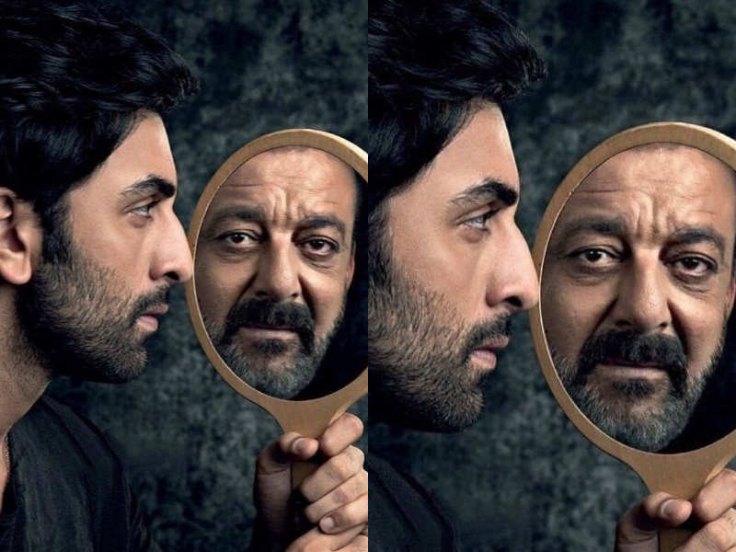 Infact if you think about it, the lives of these two-star sons are alike. The similarity, of course, gives Ranbir an advantage but the challenge of portraying a guy who is alive and has an intense and unique personality at the same time makes the role that much hard. Inspite of these difficulties Ranbir has done an excellent job in reproducing Sanju's complicated life. And although the resemblance is uncanny Ranbir makes the character his own. For now, the future looks good for this Casanova of tinsel town.
Raju Hirani's Magic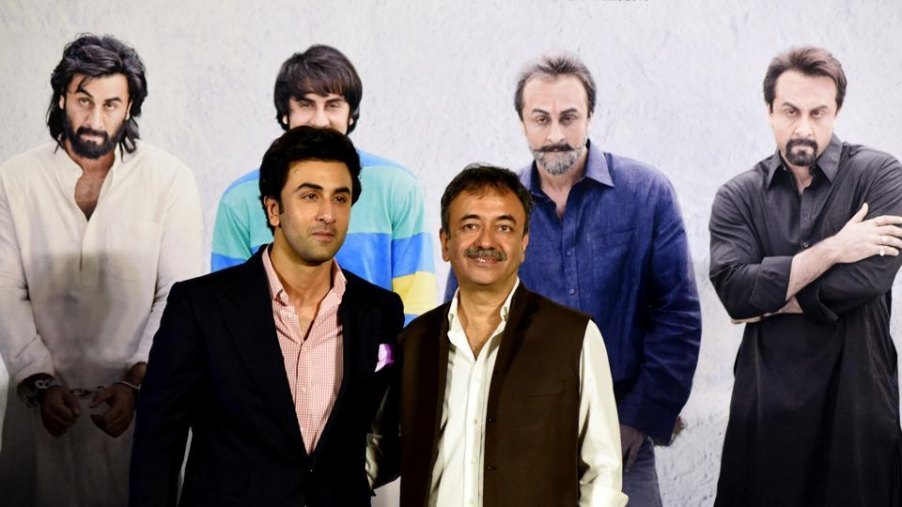 In my opinion, fifty percent of Rajkumar Hirani's effort was taken away because Sanju's life itself is so juicy and wholesome that it doesn't need to be garnished to suit cinematic needs. Consequently, the movie's plot quite accurately describes the real life of Sanjay Dutt with minimal alterations. To introduce some drama and cinematic attraction, Raju Hirani has added two parallels in the movie which give it a much-needed closure.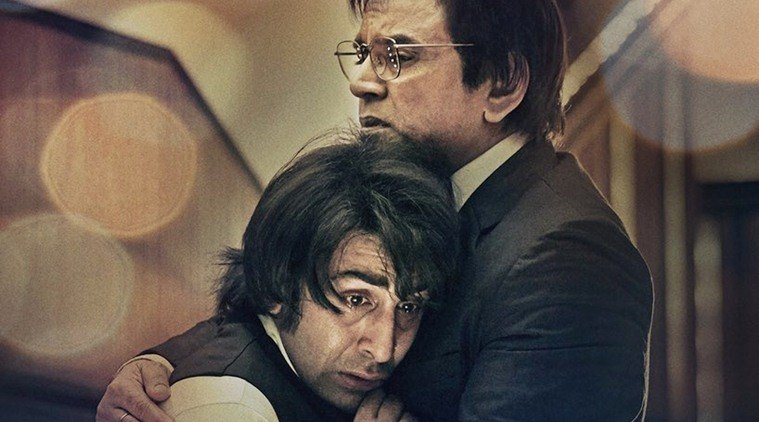 The first one is the relationship that existed between Sanjay Dutt and his father. Sunil Dutt needs little introduction being one of the most famous actors Bollywood has ever seen. An epitome of honour and humility he was a man who rose from absolute nothingness and wanted the same for his son. However, the film describes how he had to change his approach to make Sanjay a man of his own. The father-son relationship leaves the audience with wet eyes, and well borderline emotionally blackmailed.
The second one shows the eternal friendship between Sanju and one of his fans. This apparently has been done to make the story more relatable to the common people, so that they don't think of it as too farfetched. It also gives the film the Bollywood touch and makes it the kind of mainstream masala which people of India have grown up watching. All in all the movie is a full package which I can safely term as a 'one time watch', especially on a weekend which has no good movies coming out.