From a small Floridian town to Miami, the City of Magic, Netflix's show 'Neon' charts a budding reggaeton musician's story as he tries to launch his music career with the help of his two best friends. Santi, the talent, alongside Ness, the manager, and Felix, the creative brains, start off their journey preparing for their first big meeting in a random motel bathroom. However, together, the trio wedge their way among the best on their way to achieving their dream of establishing Santi as the biggest reggaeton star in the world.
The show delves into the music industry, putting the audience in an aspiring artist's shoes as he tries to make a name for himself through his life's passion. As such, Santi's character, influenced by the comedic setting of the show, comes across as a relatable and likable character. Nevertheless, given his standing as a growing reggaeton artist, jumpstarted by his first big hit, 'Exagerao,' viewers' are bound to wonder if the artist and his music have any ties to real life. Let's find out!
Tyler Dean Flores' Santi, The Reggaeton Artist
No, Santi is not based on a real reggaeton artist. Tyler Dean Flores' character in 'Neon,' Santi, is a fictional character created to serve a fictional story. As the show's protagonist, Santi occupies an incredibly significant space within the narrative, with his storyline serving as the baseline for every other character. Santi's striking talent and vehement passion infect his friends, Ness and Felix, inspiring them to put their faith in his music and pursue careers in the tumultuous music industry themselves.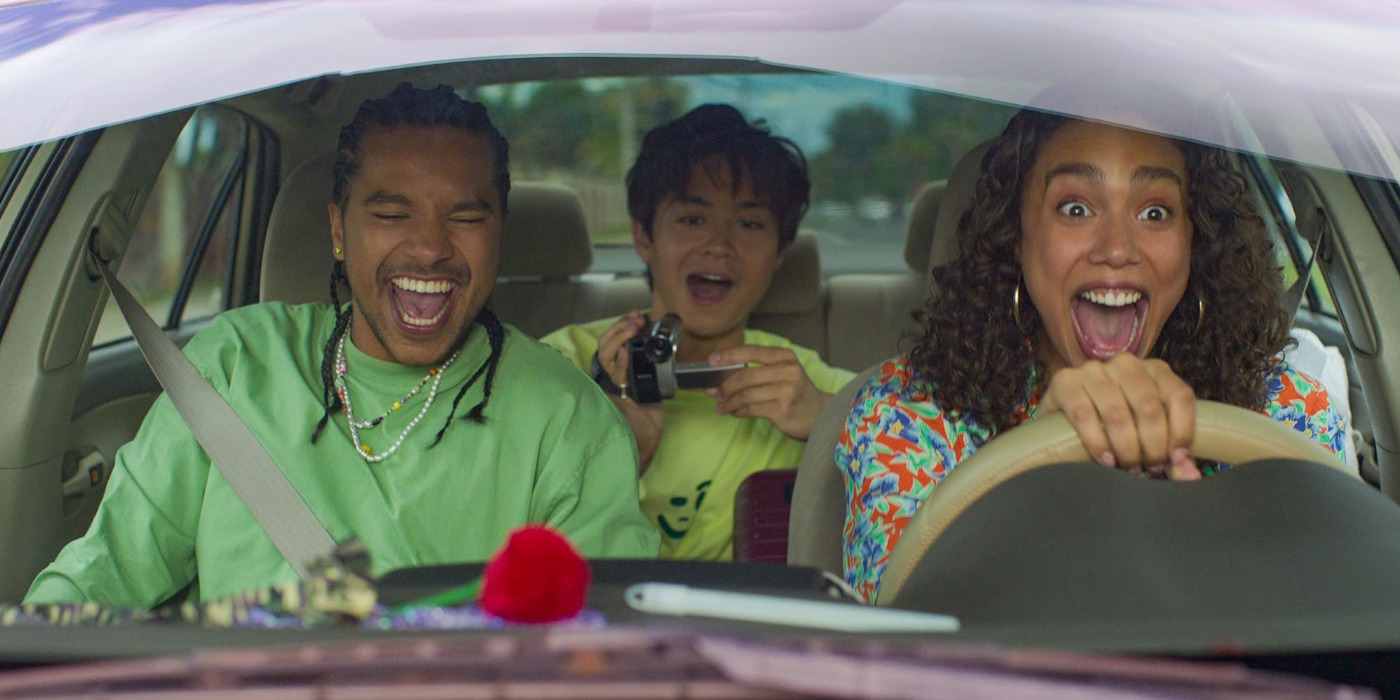 As such, Santi becomes the centerfold of the show's narrative. Furthermore, the two pillars of his character, his friendships and music career, both possess a certain authenticity that viewers will appreciate. When discussing the show with Tudum, director Oz Rodriguez, credited with the show's pilot, highlighted the chemistry between the show's central trio and said, "It was really cool to see Tyler [Dean Flores], Emma [Ferreira], and Jordan [Mendoza] just find themselves in the characters and… make it feel like these guys [Santi, Ness, and Felix] have been friends forever. You immediately get that feeling with their in-jokes and everything."
Likewise, the director spoke about Flores' personal dedication to his characters' authenticity, referencing the time the actor spent in reggaeton concerts and interacting with real-life reggaeton artists to soak in the culture. "[Because] He [Flores] wanted his portrayal to make it feel real so that when you're watching the story, you feel like, oh yeah, this kid's got it, and I could see him making it," said Rodriguez. "He really latched onto Santi and found something really fun there."
Exagerao by Santi
Santi achieved the motivation and faith to move to Miami after his song 'Exagerao' gained popularity on YouTube with 6 million views. Consequently, it plays a crucial role in Santi and his friends' storylines since it's the only thing affording the trio any credibility as they try to establish themselves within the music industry.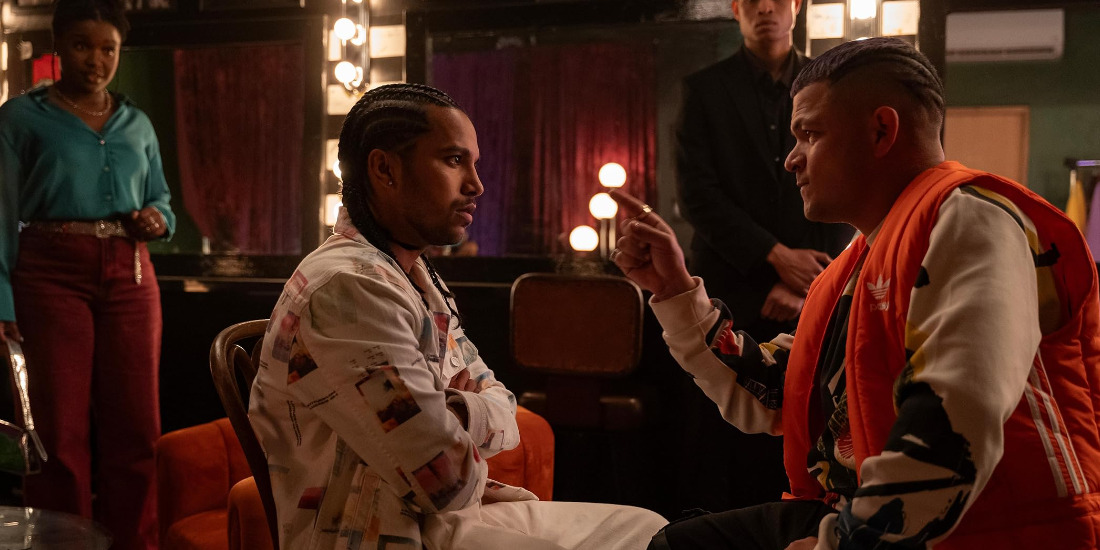 'Exagerao' is an original song produced for the show by Tainy, the renowned Puerto Rican musician who is an executive music producer for 'Neon.' While creating the song, Tainy wanted to ensure it felt authentic to Santi's character, particularly his U.S.-born roots. The musician discussed the same with Billboard and said, "[Because] It's ['Exagerao' is] not just a reggaeton song, but it comes from his [Santi's] perspective. Yes, the production bangs and feels like a club song, but it also connects with the character culturally."
"The slang, the delivery, his lover-boy persona, even the choices on his pronunciation being more like a second-generation Latino in the U.S. In subtle ways, every line tells you about Santi," concluded Tainy. As such, 'Exagerao,' a real song, can be found on various music streaming platforms under the artist Santi.
Read More: Best Musician Movies of All Time