Unafraid to test the boundaries, BBC's 'Glow Up' features ten makeup artists who compete in a series of challenges to gain the coveted prize of the most talented individual in the industry. The reality television show features a streak of evaluatory tests that seek to assess the abilities of the makeup artists. As the contestants try to claim the top spot, they find that there is no room for any diminutive error.
Adjudged by Val Garland, Dominic Skinner, and Leomie Anderson, the participants try to put their best foot forward in all challenges. The fifth iteration of the reality series features Saphron Morgan, who consistently displays her abilities and wins the top spot. Having won the challenge, several doors have opened up for the reality star. Naturally, fans wonder what the reality star has been up to. So, if you're also curious, look no further because we've got all the answers right here!
Saphron Morgan's Glow Up Journey
From struggling with anxiety that would flare up her acne as a child to working as a part-time make-up artist, Saphron Morgan has managed to map several highs and lows. Without relenting to any impediments, the television personality entered the prestigious competition and even won the top prize. Hailing from Essex, Saphron had honed her creative abilities through training and trial and error. She developed several skills during her hair and makeup training for theatre and media at Northbrook College.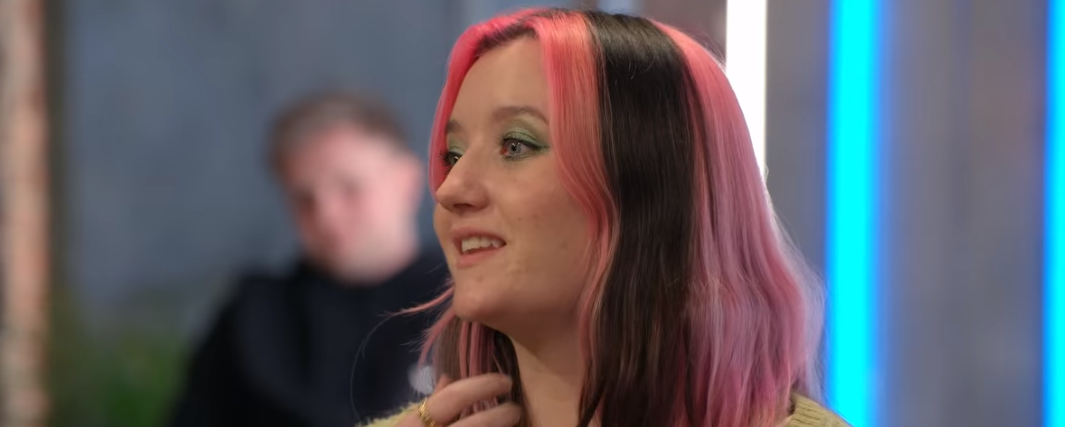 For the reality TV star, make-up is consistent with creativity and self-expression, further propelling people to embody their best selves. By merging the conventional understanding of makeup with imaginative and unexplored themes, Saphron was able to make herself stand apart from her fellow contestants. From getting Ding Dongs throughout the show to winning 4 challenges, Saphron easily showcased her acumen for the craft. Not just this, throughout her time on the show, she did not even face the dreaded face-off elimination challenge.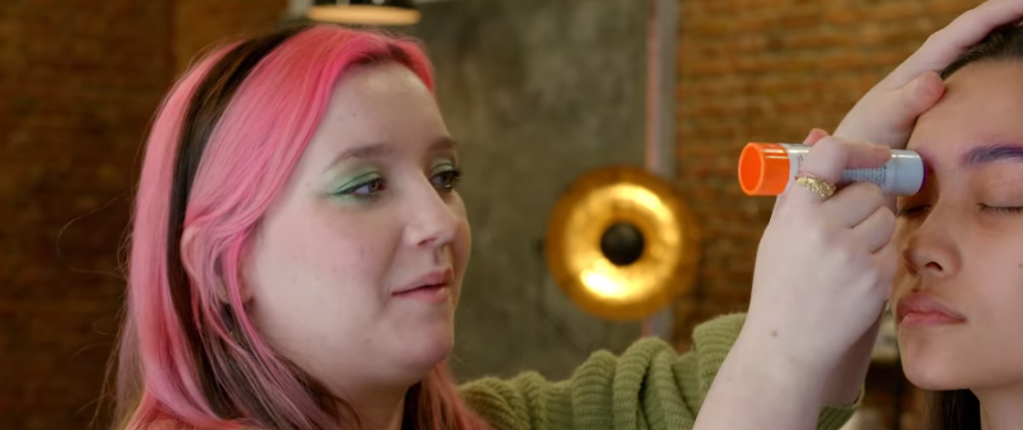 Moreover, she was able to highlight the unexplored horizons makeup and the imaginative results it can produce. By going beyond the normative, Saphron wowed the judges immensely. The television personality was not fettered even when the contestants were whittled down to the final trio – Axel B, Saphron and Roo. By successfully delivering a masterclass to industry experts and calmly explaining makeup's unending capacities, she displayed her abilities as an ever-evolving makeup artist.
Where is Saphron Morgan Now?
Having been crowned the winner of season 5 of 'Glow Up,' Saphron has been looking forward to the multitude of opportunities that await her. Despite it being early days, the television personality has already catapulted into her successful future. From accruing renown and acclaim for her abilities to gaining exposure, Saphron has been able to bag several opportunities. Since the cameras closed in on her, the 23-year-old has been published in Selin Magazine. She has also appeared on the clothing brand website with Jaden London. While her work as a makeup artist has garnered attention, her special devotion to prosthetics has struck many.
Naturally, Saphron has also dedicated herself to creating the same. The reality TV star recently took to her social media to express her wishes to create a prosthetics line. Not just this, she also plans on selling her creations on Etsy, an online selling platform. Besides envisioning a unique take on makeup using fantasy characters and prosthetics, Saphron has also received a chance to work with eminent brands and clients. Consequently, she is consistently engaged in a streak of appointments and commitments. However, make-up is not the only thing that Saphron has been satisfied with. When she's not engorged with work commitments, Saphron also delivers pizza. With a burgeoning following on Instagram, she is also working as a content creator and an online personality.
Since her exit from the show, Saphron has used various online platforms to portray her skills as a makeup artist. The YouTube, Instagram and TikTok creator regularly posts her insights on using a particular product. Not just this, she also uses her platform to collaborate with brands and other artists. On the personal front, the reality show star has remained tight-lipped and does not wish to disclose her personal relationships. So, as far as we can tell, Saphron Morgan is currently single. While her hustle to evolve and grow in the beauty industry has awarded her wide renown, it is apparent that several achievements still await the great makeup professional.
Read More: Ophelia Liu: Where is Glow Up Season 2 Winner Now?