The generally peaceful city of Maple Shade, New Jersey, witnessed a terrifying incident in March 2017 when Sasikala Narra and her son, Anish Narra, were found murdered inside their apartment. Surprisingly, the brutality of the homicide shocked even the most experienced police officers, and authorities were determined to bring the perpetrator to justice. 'Strangeland: Murder in Maple Shade' chronicles the gruesome murder and follows the investigation that tried its best to resolve the incident. Let's study the case's details and find out more, shall we?
How Did Sasikala and Anish Narra Die?
Originally from Vijayawada in India, Sasikala Narra was just 38 at the time of her murder. She went to the United States for work and worked in Cognizant while residing in Fox Meadow Apartments in Maple Shade with her husband and their six-year-old son, Anish Narra. People who knew Sasikala described her as a caring and kindhearted individual who was always ready to help others. Moreover, she was pretty popular in her community, and acquaintances talked about her friendly nature and how she embraced the duties that came with motherhood.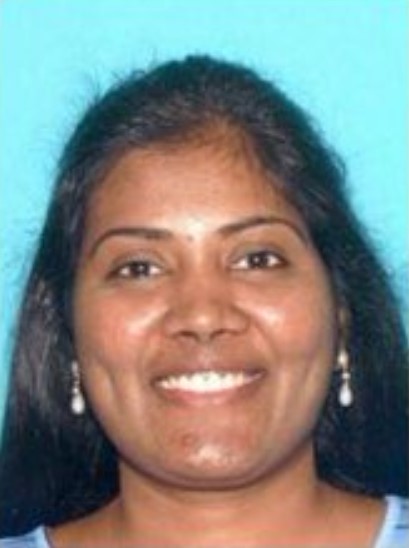 On the other hand, like any 6-year-old, Anish was a lively kid who loved spending time with his friends. He was pretty close to his parents and did brilliantly at school. Sasikala and Anish had great aspirations for their future, but they had no idea that a brutal crime would dash those dreams to the ground. On March 23, 2017, 911 operators in Maple Shade received a frantic phone call informing them about a possible double homicide in a local apartment complex. First responders immediately rushed to the scene to find Sasikala Narra lying in a pool of blood inside her apartment. Her son, Anish, who lay a few feet away, was also unresponsive and bleeding profusely.
Unfortunately, the authorities soon realized they were too late, as both victims were declared dead on the spot. Subsequently, an initial medical examination spotted knife wounds on Sasikala and Anish's bodies, yet a murder weapon was nowhere to be located. Furthermore, the authorities on the scene were left shocked at the brutal nature of the crime as the victims were stabbed mercilessly, with the six-year-old sporting injuries on his hands, indicating that he fought for his life. Still, once the bodies were tested, an autopsy confirmed that the multiple stab wounds led to Sasikala and Anish's death.
Who Killed Sasikala and Anish Narra?
When first responders arrived at the murder scene, they met Sasikala's husband, Hanumantha Rao Narra, and learned that he had made the 911 call. He claimed he was away at work and had let himself into the apartment with his key before finding his wife and son lying unresponsive on the bed. Without wasting time, Hanumantha called the police and asked for assistance before awaiting their arrival. The initial investigation led to a thorough search of the house; with no sign of forced entry and most valuables still intact, the police were able to rule burglary out.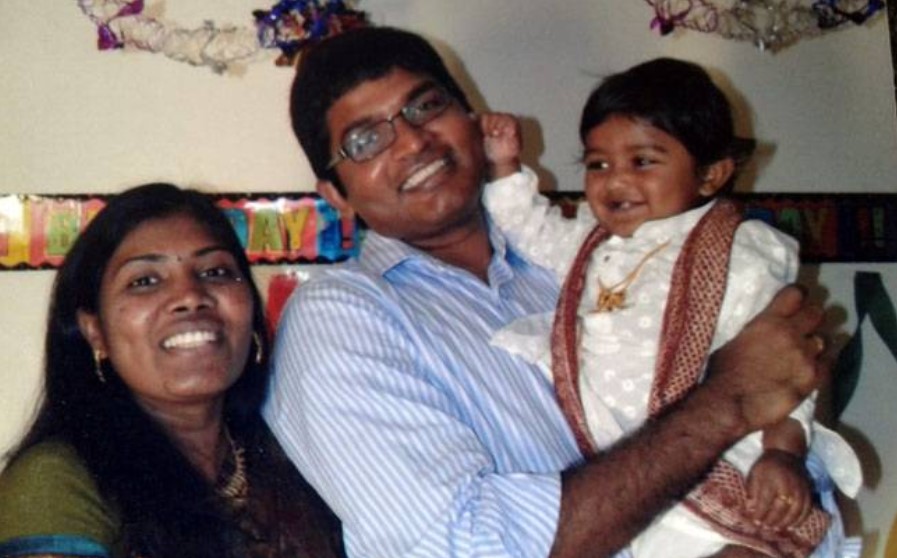 With no leads or witnesses to base the investigation on, detectives began interviewing Sasikala and Anish's acquaintances, hoping for a clue. Although her co-workers could not shed much light on the situation, authorities seemingly received their first significant breakthrough when talking to the victims' neighbors. A neighbor called Abdul Salam came forward and claimed he knew the family extremely well and had a friendly relationship with the six-year-old. He further shared that Sasikala and Hanumantha's relationship was pretty shaky as the couple fought over minor issues.
Besides, Abdul stated that Hanumantha was the one who mistreated his wife, as he would often scream at her and even force her to sit in the car's backseat while driving. Interestingly, he noted that in the days leading up to the double murder, Sasikala appeared pretty sad, and he was confident that something was not right. Following Abdul's statement, the police interrogated Hanumantha, who insisted he had nothing to do with the double homicide. When questioned further, he claimed he was at a work party and had returned home around 9 PM before discovering the bodies.
The husband's co-workers corroborated this alibi, and although the police suspected Hanumantha during the initial investigation, there was no evidence to tie him to the crime. Besides, shortly after, authorities announced that he was cleared of all suspicions. Hanumantha was even allowed to travel to India for his family's funerals. Once the investigation shifted from him, the New Jersey police brought the FBI in to help with the case, but even they could not reach a conclusion.
Reports mention that Hanumantha was supposedly involved in an extramarital affair, and the police suspected the woman he was seeing of having orchestrated the murder. However, readers should note that nothing has been proven yet, and the suspect hasn't even been named. Thus, the case remains unsolved, although law enforcement officials term it an active investigation and encourage anyone with any information to step forward. Meanwhile, Sasikala and Anish's family still hope to witness the murderer brought to justice.
Read More: Where is Hanumantha Narra Now?