Investigation Discovery's 'Who the (Bleep) Did I Marry? The Truth Will Make You Flee' follows the case of convicted serial rapist and killer Scott Erskine who started committing crimes at a very young age. While his defense counsel tried to pin his behavior and criminal tendencies on a childhood accident, he was convicted of multiple counts of rape and murder across two states from 1972 to 1993. So, who is Scott, and how did he die? Let's find out.
Who Were
Scott Erskine

's Victims?

Born on December 22, 1962, in San Diego, California, Scott Thomas Erskine was 5-years-old when he ran into traffic on the Pacific Coast Highway and was hit by a speeding station wagon. He remained in a deep coma for the following two months in a hospital amidst concerns about whether he would recover. Even though he physically recuperated, he often complained about headaches to his mother and reportedly suffered from frequent blackouts and eventual memory loss.
According to reports, Scott, then ten, began allegedly molesting his six-year-old sister. He was also reported to have threatened several of his friends at Southwest Junior High School in San Diego after allegedly raping them. Sensing he was a troubled child, the school authorities placed him in "special classes" catering to the emotionally disturbed. He was put in a juvenile detention facility, where he escaped at 15 and assaulted a 27-year-old female jogger with a knife the following day.
Thus began Scott's liaison with crime from a very young age culminating in a lifetime of criminal activities till his death. He thrashed a 14-year-old boy unconscious during an attempted rape while going for a job interview for a camp counselor's position in 1980. He was also reported to have raped another inmate while imprisoned. According to reports, Scott beseeched a San Diego judge to spare him from adult prison, and he was sentenced to four years in jail, despite his mother's ardent pleas to place her son in a mental institution.
Scott was released on parole in 1984 and moved to Florida with Deborah Hunnewell in 1988. They began dating and were married a few months later. The couple welcomed their son, Brandon, but the marriage did not last long. According to his former wife, Scott was abusive and even allegedly kicked her in the stomach while pregnant. Tired of his abusiveness, Deborah left Scott and shifted back to California. However, little did she know the bullet she had dodged by separating from him.
According to reports, Scott invited a woman, waiting for her bus at a Californian bus stop, to his home and kept her hostage for several days. He continually raped and sodomized her during the whole period before offering her fresh clothes, cooking her a steak, and driving her to the Hyatt Regency Hotel, where she was due to meet a friend. The terrified woman waited for five days before informing the authorities, supplying them with Scott's address, and he was quickly detained from outside his apartment.
A Californian court convicted Scott of kidnapping and raping and sentenced him to 70 years in prison. Due to an amendment in the legislature, he was also required to be registered as a sex offender. He was mandated to submit his DNA to be uploaded to the national registry. That DNA would help the San Diego Homicide Unit solve a nearly two-decade-old case in early 2001 and bring justice to the families of two young boys who were sexually assaulted and gruesomely killed by Scott.
On March 27, 1983, nine-year-old Jonathan Sellers and thirteen-year-old Charlie Keever set out on a bike ride in Imperial Beach, California. According to court documents, they were spotted near a Rally's hamburger stand, purchasing lunch before halting at an arcade and pet adoption center. Witnesses reported speaking with the young boys as they were biking in the Otay riverbed near a washed-out bridge. However, they never returned from their bike ride and were reported missing to the authorities.
How Did Scott Erskine Die?
A jogger, running on the path through the Otay riverbed, found the bodies two days later, on March 29. He discovered their corpses, one hanging from a rope by his neck on a tree branch and the other lying on the ground. They were both partially clothed and deceased. According to autopsy reports, they had died of asphyxia consistent with ligature strangulation and had been brutally sexually assaulted. The police collected sexual assault swabs from both bodies.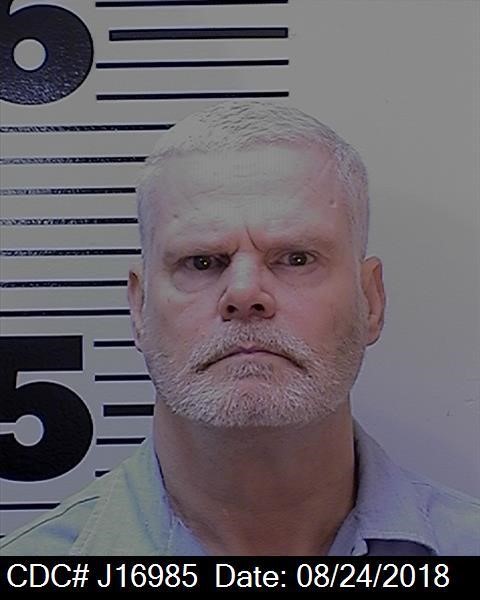 However, forensic technology was yet to evolve back then, and the authorities tried their luck almost two decades later. With the help of more advanced technologies and a national database, the officers were able to find a match to the DNA sample collected from the crime scene. It matched with Scott, whose DNA sample was put in the system the following year of the double murder. The police interviewed Scott's erstwhile San Diego roommate in 1983 to learn the convicted sexual offender regularly visited his mother's Imperial Beach home then.
With Scott's DNA on CODIS, a Florida cold case homicide unit found a match of his DNA sample in the unsolved sexual assault and murder of Renee Baker, 26. Her body was found in the Intracoastal Waterway in Palm Beach in June 1989. Her neck was broken, and the perpetrator had left her to drown. Although the Florida authorities suspected Scott of other unsolved murders in the area, including Lena Teinila, they could not link him. Scott went on trial in September 2003 in California for the sexual assault and murder of Jonathan and Charlie.
He was charged with two counts of first-degree murder with special circumstances, three counts of forced oral copulation with a firearm, and one count each of penetration with a foreign object and possession of a firearm by a convicted felon. He was found guilty on all charges, but the jury failed to reach a unanimous decision regarding the sentencing. However, he was sentenced to death in his second trial in April 2004 and sent to San Quentin State Prison. Scott also admitted to raping and killing Renee and pleaded guilty to second-degree murder.
According to reports, Scott lived in Palm Beach County, Florida, at the time, when he committed the heinous crime. He was formally charged in 2003 and was sentenced to life without parole in August 2004. While awaiting his execution in San Quentin, John, 57, contracted COVID-19. According to reports, around a dozen inmates died in San Quentin due to the disease, allegedly caused by a transfer of 100 prisoners from Chino, where the rate of infection was one of the highest in the state system. John died on July 3, 2020.
Read More: Deborah Hunnewell: Where is Scott Erskine's Ex-Wife Now?