911 operators in Albuquerque, New Mexico, received a frantic phone call in June 2008 when Katherine Pierce called to inform that her husband, Scott Pierce, had been attacked. When the police arrived on the scene, they found Scott collapsed on the floor in a pool of blood, while Katherine was devastated at the loss of her husband. 'Dateline: A Shot in the Dark' chronicles the gruesome murder and follows the investigation that brought the perpetrator to justice. Let's dive into the crime's details and find out more, shall we?
How Did Scott Pierce Die?
Described as a lively and down-to-earth individual, Scott Pierce was looking forward to a beautiful future at the time of his murder. Not only did he move to Albuquerque, New Mexico, but he had married the love of his life, Katherine, just six days before the slaying. The newlywed couple was excited to start their journey together. People who knew Scott talked about his love and affection for Katherine and even mentioned his eagerness to help others in need and make new friends. In fact, he was known for his charming behavior, and it is difficult to accept his shocking demise to this very day.
Tragedy struck in the early hours of June 28, 2008, when Scott and Katherine were in bed after a long tiresome day. At around 3 AM, the latter heard several dogs barking in the neighborhood and immediately got up to investigate. She feared that someone had entered their house and soon felt a presence close behind her. Initially, Katherine believed it to be her husband and thought he was holding a broom to the back of her head. However, when she turned around, she realized their house had been broken into, and an intruder was holding her at gunpoint with a sawed-off shotgun.
The man even asked Katherine where Manny was and wasn't convinced when she claimed she did not know anyone with that name. Hearing his wife's cry for help, Scott rushed into the room and immediately attacked the invader. He did not care much about his safety, and once the intruder gained an advantage in the fight, he shot Scott in the neck at close range before fleeing the scene. Realizing that Scott was in grave danger, Katherine immediately called 911 before treating her husband's wounds to the best of her abilities.
Unfortunately, the injuries proved too severe, and the victim passed away before first responders could reach the scene. Later, an autopsy determined that Scott died from a shotgun wound on his neck after being shot from close range. Moreover, once the police thoroughly searched the crime scene, they recovered a foreign male DNA sample and found evidence of forced entry, suggesting an external interference.
Who Killed Scott Pierce?
The initial investigation into Scott's murder was challenging as the police did not have any witnesses to work with. They canvassed the area around the Pierce household and even talked to several of the victim's acquaintances, but to no avail. Most people who knew the couple spoke about their helpful nature and insisted that they did not have any enemies who would target them in such a gruesome manner. The show even stated that the police initially looked at Katherine as a suspect, yet further investigation soon ruled her out.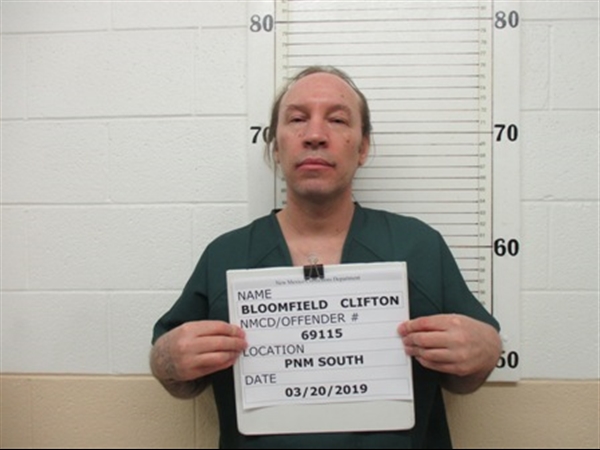 When interviewing Katherine, the police learned that the intruder had asked for Manny before shooting Scott in cold blood. Since the newlyweds had moved into their new house just six days before the murder, they soon realized that he was the person who sold the house to the couple. When questioned, Manny came clean to the cops and revealed that Jason Skaggs might be out for his blood as he had slept with his wife.
This was the first significant breakthrough that detectives received in this case, and they wasted no time locating Jason before bringing him in for questioning. Initially, he insisted on his innocence and claimed he and his wife were camping outdoors, several hours away from the city, on the day of the murder. However, Jason's wife soon refuted the alibi, and the police interrogated him further until he broke and confessed to knowing the person who killed Scott. He led detectives straight to his accomplice Clifton Bloomfield.
The police learned that the latter had been in prison previously after being convicted of kidnapping, robbery, and assault in Arizona. Besides, the show mentioned that after moving to New Mexico, Clifton pled guilty to a home invasion and was out on supervised probation at the time of Scott's murder. When law enforcement officials searched Clifton's house, they recovered a shotgun, a mask, and a bulletproof vest, all hinting at him being involved in the murder. Thus, detectives decided to bring him to the station for questioning.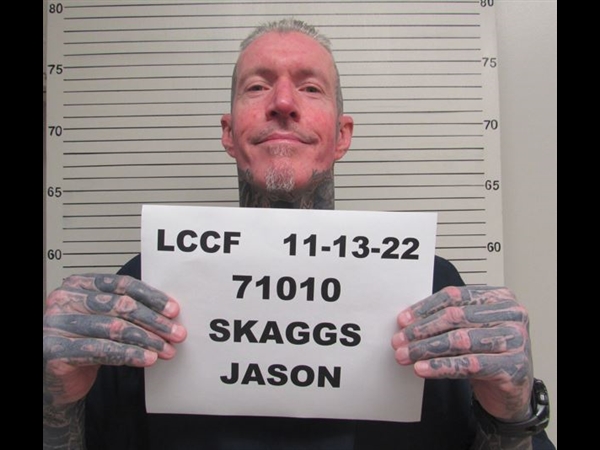 Once at the station, Clifton confessed to killing Scott Pierce and insisted that it was a case of mistaken identity. He mentioned that he had meant to kill Manny since he reportedly slept with Jason's wife and was about to leave the Pierce residence when the victim attacked him without warning. Interestingly, further investigation revealed that not only was Clifton's DNA found at Scott's murder scene, but it also connected him to the unrelated December 2007 murders of Tak and Pung Yi. Besides, forensic evidence proved that he was responsible for the October 2005 murders of Josephine Selvage and Carlos Esquibel.
When presented in court in 2008, Clifton pled guilty to all five counts of first-degree murder, which netted him a total sentence of 195 years. Hence, he remains behind bars at the Penitentiary of New Mexico in Santa Fe, New Mexico. On the other hand, Jason Skaggs pled guilty to aggravated burglary with a deadly weapon, criminal solicitation to commit murder, conspiracy to commit aggravated burglary with a deadly weapon, and second-degree murder. It fetched him a prison sentence of 30 and a half years in 2009. As a result, Jason is presently incarcerated at the Lea County Correctional Facility in Hobbs, New Mexico.
Read More: Where is Katherine Pierce Now?