When free-spirited Sean Dugas was not heard from for a few days, loved ones filed a missing person report. The investigation then moved from Sean's home in Pensacola, Florida, to the backyard of a rented house in Winder, Georgia. Investigation Discovery's 'Evil Twins: Under My Thumb' chronicles how Sean's murder was the result of greed and what eventually led to the killers' arrest. So, let's find out more about this case then, shall we?
How Did Sean Dugas Die?
Sean Dugas was a 30-year-old who lived in Pensacola, Florida. The young man was described as a friendly presence who made eccentric choices. A gentle and good-hearted person, Sean worked for the Pensacola News Journal for five years until 2010. He started as a clerk before covering entertainment, multimedia, and crime. On August 27, 2012, Sean made plans to have lunch with a friend, Patricia Burke. But when she showed up outside his home, a man told her Sean wasn't there.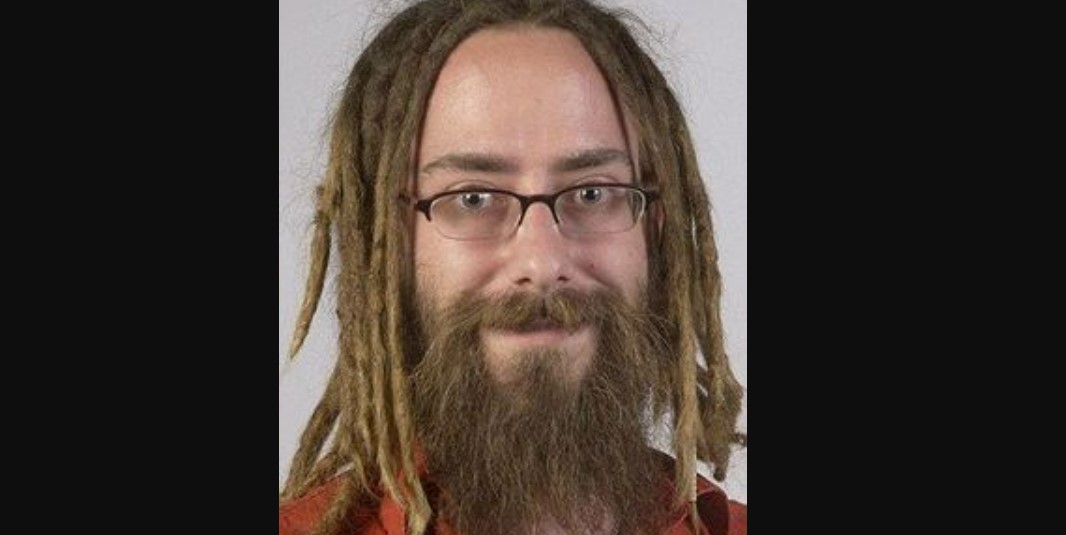 After that, Patricia tried contacting Sean repeatedly, with no response. She rechecked his apartment on September 7, 2012, finding it empty save for a TV. Finally, Patricia talked to Sean's father, who reported him missing on September 13. Then, in October 2012, information led the police to Winder, Georgia, where a backyard was examined. Under a freshly poured concrete slab, the authorities found a storage container with Sean's decomposing remains. He had suffered blunt force trauma to the back of the head and had been wrapped in a tarp.
Who Killed Sean Dugas?
At the time, Sean was good friends with twins William and Christopher Cormier. The trio grew up together and was interested in comic books and Magic: The Gathering, a fantasy card game. When Sean and the Cormiers were younger, they collected several comic books and cards. In August 2012, William and Christopher came to Pensacola to attend poker tournaments, and Sean invited them to live with him.
When Patricia checked with the neighbors in September 2012, they talked of seeing a U-Haul outside Sean's house with at least one man loading things into it. That person told a neighbor that Sean had been in a fight, got beaten up, and was going to live with him. In mid-September, William and Christopher showed up at his father's house in Winder with a U-Haul, telling him it was filled with a friend's things. The foul odor inside was because the friend's dog had died on the way from Pensacola.
The twins, then 31 years old, said they would bury the dog in the backyard and the father didn't pay much attention to it. But on October 8, 2012, the father, Bill, got a call from the police asking for William. They had learned that Sean was last seen with Bill's son before the disappearance. Furthermore, a friend of Sean's stated some issues crept up between the twins and Sean during their stay in Pensacola. Rhys Watkins, the friend, said that Sean slept at his place for a few nights before his disappearance.
Once the remains were found, William and Christopher were arrested. The latter began talking to the authorities and placed the blame on William. According to Christopher, he saw his brother chase Sean down and hit him in the back of the head. Then, William went to the local Walmart and bought the storage container and the tarp, putting Sean's remains inside. Leaving the container at Sean's some, William took the former reporter's rare card collection and sold them in different places. The collection was valued at up to $100,000.
Then, the twins returned to Sean's house about a week later, loaded up his belongings and the body into a U-Haul, and drove to their father's house in Winder. However, William claimed at his trial that he only did what Christopher asked him to do. According to William, he didn't know that Sean was dead and thought they were helping him move from Pensacola. Regarding selling Sean's belongings, William believed they were doing that to settle Sean's debts.
Where Are William Cormier and Christopher Cormier Now?
At William's trial in February 2014, the prosecution presented surveillance footage of him buying the storage container and the concrete used in Winder. The authorities believed the twins made around $20,000 and bought two vehicles. Ultimately, William was found guilty of first-degree murder and was sentenced to life in prison without the possibility of parole.
Earlier, Christopher pleaded no contest to robbery and being an accessory to murder, with the judge sentencing him to serve concurrent 15-year sentences. Prison records indicate that William remains incarcerated at the Taylor Correctional Institution in Perry, Florida. His brother, Christopher, is serving his sentence at the Reception and Medical Center, West Unit, in Lake Butler, Florida. He will be eligible for release in August 2025.
Read More: How Did Ashley Pond and Miranda Gaddis Die?