When Brazilian native Bruna Bianchi took her 4-year-old son, Sean Goldman, for a vacation in Brazil in 2004, his father, David Goldman, did not think much of it. However, after reaching Brazil, Bruna informed David that their marriage was over, and she even refused to let Sean go back to the United States. 'Dateline: Sean's Story' chronicles this shocking incident and shows how it was classified as international abduction by US authorities. Well, if you are intrigued by the details surrounding this case and want to find out where Sean is at present, we have you covered.
Who Is Sean Goldman?
Sean Goldman was born to his American father, David Goldman, and Brazillian mother, Bruna Bianchi, in the year 2000. His initial childhood years witnessed his parents sharing a warm relationship, and the family appeared perfect in every single way. In fact, people who knew them claimed the couple was very much in love, with Sean adding a spark to their lives. However, things took a dark turn when Sean turned four as his mother decided to take him on vacation to Brazil. Even though Bruna and David were at odds by then, the latter didn't think much of it, as getting a divorce was not on his mind.
Once Bruna crossed over to Brazil, she called David to inform him that their marriage was over and also mentioned that she would not allow Sean to go back to the United States. Instead, she kept him with her family in Brazil and practiced a form of parental alienation, telling Sean that his father wanted nothing to do with him. As a result, Sean grew up hearing negative things about his father and naturally became quite distanced from him. While Bruna was determined to keep David away from Sean's life, the US native vowed to fight until his son returned home.
Despite multiple lawsuits and counter-lawsuits, all of which revolved around the Hague Convention on the Civil Aspects of International Child Abduction, a Brazillian court, in 2005, claimed that even though Sean was taken illegally, he would not be returned to the United States. At the same time, Bruna filed for divorce in a Brazilian court, and it seemed like David would not get to meet his son again. Incidentally, Bruna Biance passed away in 2008 while having a child with her second husband, João Paulo Lins e Silva.
João Paulo Lins e Silva registered himself as Sean's legal father since Brazil recognizes dual paternity. This proved to be another obstacle in David's fight for his son, although the case soon caught the attention of United States Congressman Chris Smith. Apart from giving the issue some much-needed media backing, Chris introduced the case to high-level officials, including the then-president of the United States, Barrack Obama. Apart from the latter, US Secretary of State Hillary Clinton was also involved in the case.
When Brazil refused to return the child, they even held out on greenlighting a trade measure that would see Brazilian exports experience numerous duty-free benefits. On top of it, the issue was also publicized through several publications and TV shows, while American officials viewed it as an international abduction and hoped Brazil would do the right thing by following the Hague Convention. However, delays still kept cropping up out of nowhere, and eventually, the Brazillian Supreme Court intervened before returning Sean to the US on December 24, 2009.
Where Is Sean Goldman Now?
Since Sean grew up hearing negative things about his father, it was difficult for him to adjust to life with David immediately after returning to the United States. As a matter of fact, Sean even addressed this issue in an interview, where he said, "It took me a week-and-a-half after coming home to call him 'Dad.' It was hard. You're told one thing for a lot of your life, and then you see it's just lies. As a kid, you feel betrayed." However, Sean mentioned how about two weeks after his return, he and David were exploring a river when he appeared to fall in.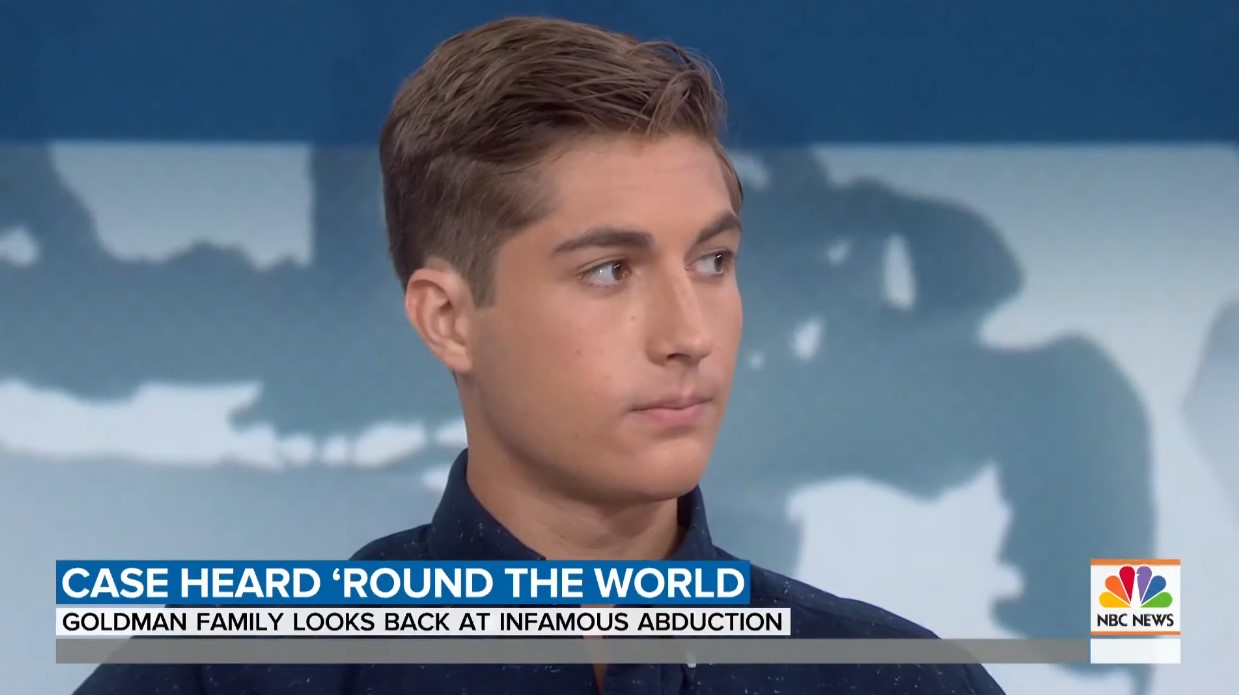 Panicking, Sean called for help, addressing David as "Dad," and their relationship has only grown stronger since then. While Sean currently appears to live with his father, David Goldman, in New Jersey, a 2019 report mentioned that he was employed as a deckhand at Sandy Hook Bay Marina and was about to start his sophomore year at Brookdale Community College. Moreover, apart from Sean mentioning his desire to pursue Political Science in college, he is also a vocal advocate against abduction and child abuse, as he does not want anyone to go through the ordeal he experienced.
Besides, readers will be glad to know that Sean's abduction even led to the Sean and David Goldman International Child Abduction Prevention and Return Act, which has reduced child abductions in the United States by 20%. Hence, with Sean now enjoying a wonderful life with his father, we would like to wish him the best and hope success never eludes him in his future endeavors.
Read More: Teresa Mayfield Murder: How Did She Die? Who Killed Her?