Netflix's 'Sex Education' returns for its last and final season to give a proper send-off to its characters as they embark on a new phase of their lives. It all started with Otis Milburn and Maeve Wiley setting up a clinic in the school to give advice about the sex stuff people around them had been dealing with. By the fourth season, things have changed drastically for Otis, Maeve, and everyone else around them.
While the show primarily focuses on teenagers and their problems, it also gives space to explore the relationships of adults. Otis' mother, Jean, is one of the main characters in the show, and her relationship with Jakob is one of the key aspects of the show. In the fourth season, however, Jakob is nowhere to be seen. It is revealed that he and Jean broke up, but why did that happen? Let's find out. SPOILERS AHEAD
Why did Jean and Jakob Break Up?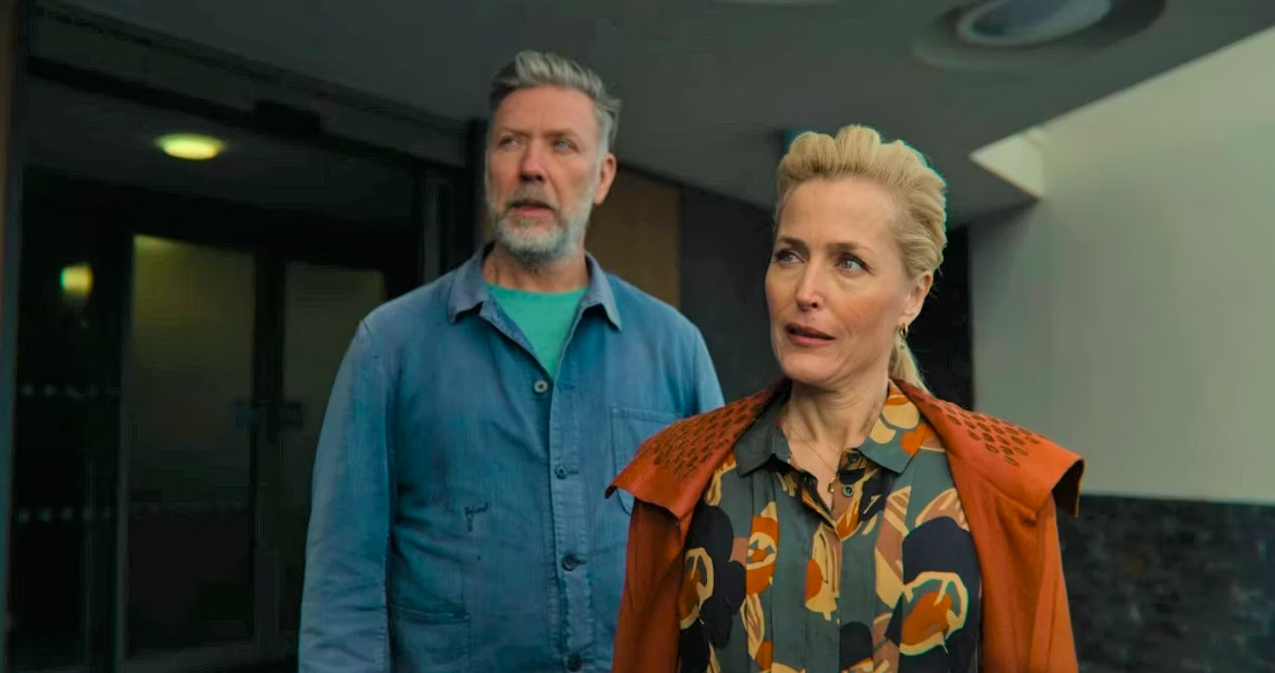 Jean and Jakob first got together in 'Sex Education' Season 1. Jakob was the handyman who came around to fix things in Jean's house, and after a brief affair, they started dating each other. They kept it a secret from their children, Otis and Ola, who were also dating at the time. Things remained awkward between the four of them, but eventually, Otis and Ola broke up, and Jean and Jakob continued their relationship.
As things got serious between them and Jakob started to spend more time at Jean's place, she started to feel annoyed and got scared of the fact that following her divorce, she'd become too independent to be in a relationship. Later, she ends up kissing her ex-husband while they're both drunk. When she comes clean about it to Jakob, he breaks up with her. But then, Jean discovers she is pregnant.
Because Jakob was the only one with whom she had a serious relationship, Jean assumes that it must be Jakob's child. However, they've broken up, and she doesn't want the pregnancy to make him feel like he is stuck with her. She tries to keep it a secret, but eventually, they cross paths, and Jakob discovers that Jean is pregnant. Believing it to be his child, Jakob agrees to help Jean with the baby, and eventually, they get back together.
While things go great between Jean and Jakob, he has trust issues. He and Jean go to couples therapy to sort out their problems, and Jakob addresses the reason behind his issues. He reveals that he and his wife married very young. They had two daughters, but then Jakob discovered his wife cheated on him. She was planning to leave him, and that would have been the end of it. But then, it turned out that she had cancer, and despite her affair, Jakob decided not to leave her.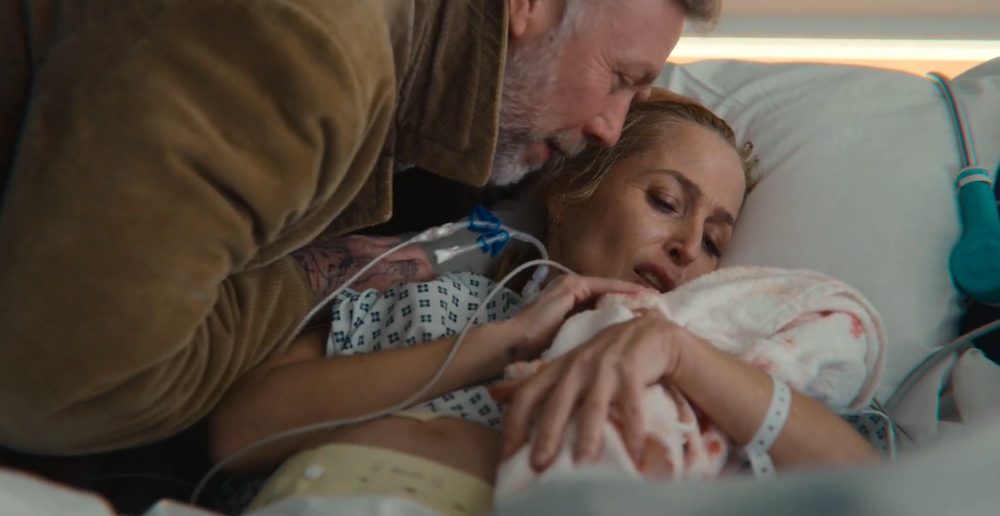 Due to her illness, Jakob and his wife never addressed the problems between them, especially her affair, and this led him to have trust issues in his other relationships. This problem is sparked in his relationship with Jean when they encounter a man named Dan, with whom Jean had an affair. He asks her if it's his baby, and while Jean says it's not, Jakob is not convinced.
The differences between Jean and Jakob deepen, and he asks her to get a paternity test to confirm that it's his baby. She refuses to do it, and this causes more strife. But then, Jean goes into premature labor and has some complications. For a while, her future looks uncertain. Jakob stands by during the entire thing and even assures Otis that everything will be fine, and even if something happens to Jean, he'll be there.
By the end of the third season, Jean and Jakob have set aside their differences and will raise the child together. But then, Jean gets the paternity test results, and it turns out that Jakob is not the father. By the time we come around to the fourth season, Jean and Jakob have broken up. Jean is raising the baby alone and is struggling with it while trying to restart her career and dealing with her breakup. It is not directly addressed, but it's clear that Jean's baby's paternity is the reason Jakob calls quits on the whole thing.
Read More: Who is the Father of Jean's Child in Sex Education?