Netflix's 'Sex Education' is a comedy that focuses on the misadventures of a teenager who opens up a sex clinic to counsel his classmates about the difficulties in their budding sexual lives. Otis Milburn is in the final years of his school life. Everyone around him is opening up to sexual revelations and explorations of their own. But Otis has some problem in that department. He is socially awkward, and the fact that his mother is a sex therapist doesn't help his case. However, learning from his mother's experiences, he has gained some knowledge of sex therapy. His talent is recognized by Maeve Wiley, who has a badass persona, and she proposes to him to open a clinic to help their classmates wade through their sexual problems.
'Sex Education' is funny and teenager-y, yet it doesn't limit itself to just being a comedy about sexually repressed teenagers. It tackles a number of issues while serving an entertaining tale, and this is why it has gained instant popularity amongst the audience. Here's the list of teen shows similar to Sex Education that are recommendations. You can watch several of these shows like Sex Education on Netflix, Hulu or Amazon Prime.
15. Everything Sucks (2018)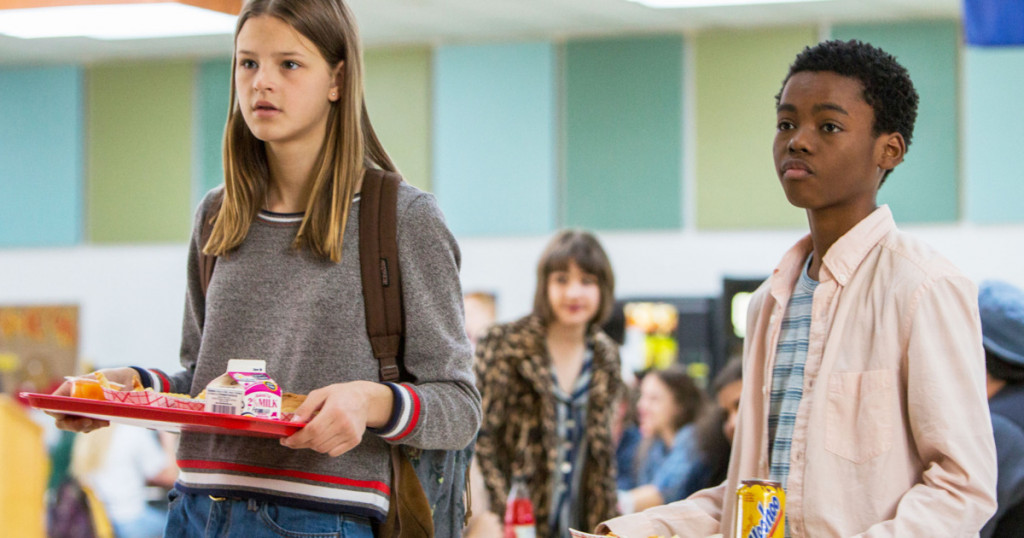 Imagine living in a place called Boring. This is where the story of 'Everything Sucks' is set. Set in 1996, it focuses on the lives of a bunch of teenagers who are beginning to explore their interests and identities while attending the Boring High School. Luke O'Brien and his friends are socially awkward teens who are treated like misfits. They join the A/V club in the hopes of finding a place to belong in the school, and this is where they meet other students who are going through problems of their own. A series of events leads them to jump in the process of making a film. This context gives rise to a discussion of sexuality while dealing with other struggles, especially mental issues, that the teens have to grapple with.
14. A.P. Bio (2018- present)
Everyone has a dream job, something that they work hard for. Something that drives their life. But what happens when they lose their dream? What happens when their worst enemy takes it away from them? What would you do in such a case? Would you let it go, or would you plan the perfect revenge? After losing his dream job to Miles Leonard, a man whom he absolutely hates, Jack Griffin becomes a high-school teacher. However, he has not let go of his shattered dreams. He decides to ruin his nemesis' life with the help of his new-found force- his students.
13. Wanderlust (2018)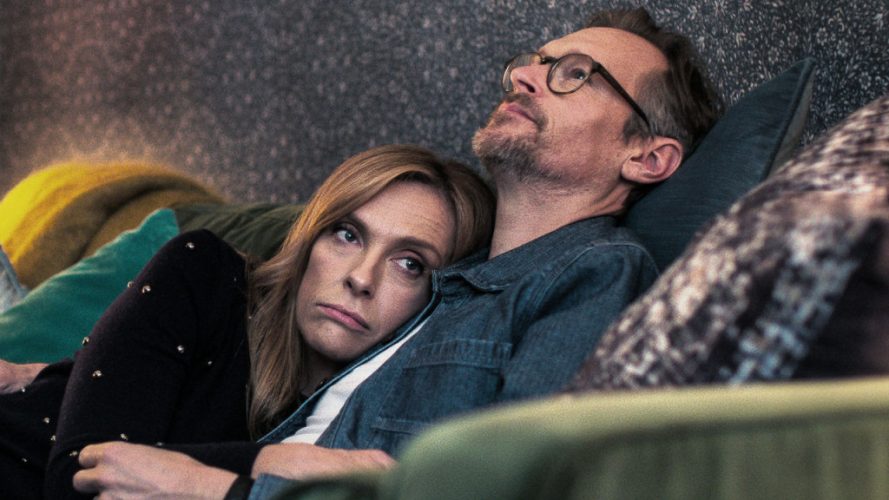 So, you got the basics. You got a handle on the romance and the intimacy in your high-school years. You know how to work your way through. But, does that guarantee that you'll be set for life? Can you handle everything that life will throw your way now? Can you promise that your knowledge as a teenager will help you years later, especially when you are well into your marriage? Joy Richards, played by Toni Collette, is a therapist and even she can't promise this zen in her life. After a minor accident, she is forced to reassess her long-time marriage, and this investigation opens up a Pandora box of all things forbidden!
12. Sugar Rush (2005-2006)
Kimberley Daniels is fifteen-years-old, and just like any other teenager, she is going through a time in her life when she needs to explore who she is and what she wants to be. There is a lot of work to be done there, however, there is one thing that Kim is absolutely, or mostly, clear about. She thinks she is a lesbian and she has a huge crush on Maria Sweet. Maria, aka Sugar, is a trouble maker. She lives on the edge and indulges in parties and alcohol. The show revolves around Kim's efforts to understand her feelings for Sugar while coming to terms with the fact that you don't always get what you really want.
11. Chewing Gum (2015-2017)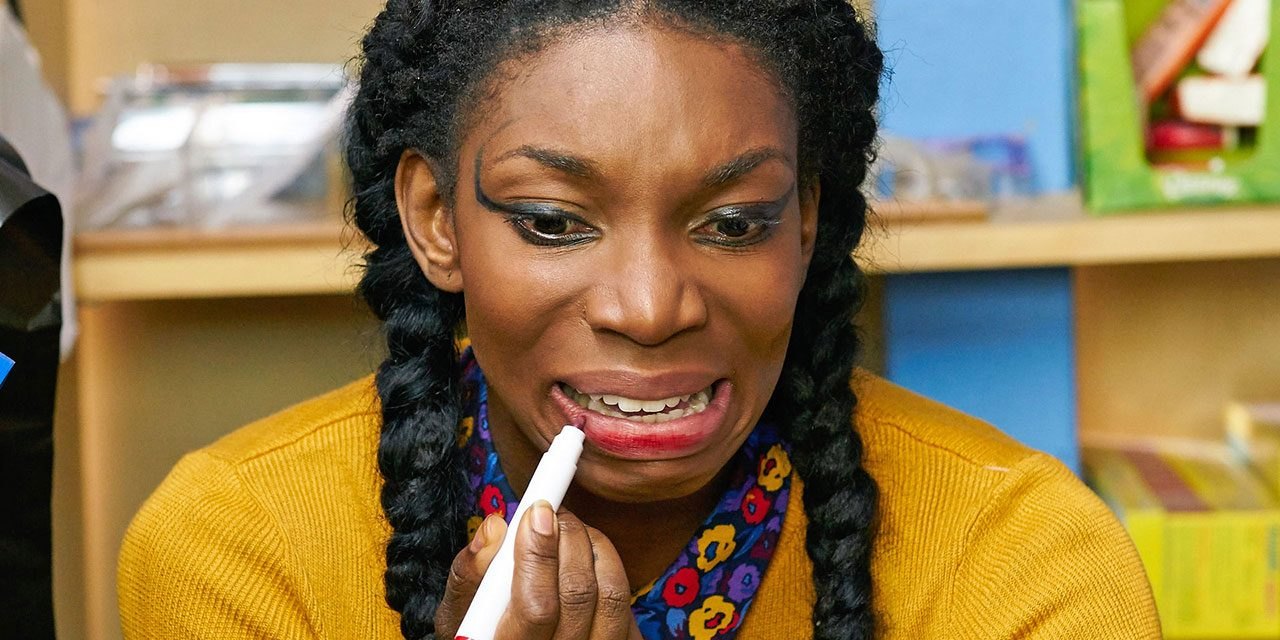 Tracey Gordon is 24-years-old and yet, there are so many things that she hasn't experienced. She works as a shop assistant, loves Beyoncé, and wants to break out of her shell, not wanting to end up like her older sister. 'Chewing Gum' follows Tracey's story as she tries to discover things that she hadn't before while maintaining a balance with her religious thought process. Of all the things that she needs to do to move her life forward, the first thing is to get a move on in her stunted relationship with her boyfriend, Roland. However, when someone else crosses her path, Tracey is opened up to a new set of possibilities.
10. Bad Education (2012-2014)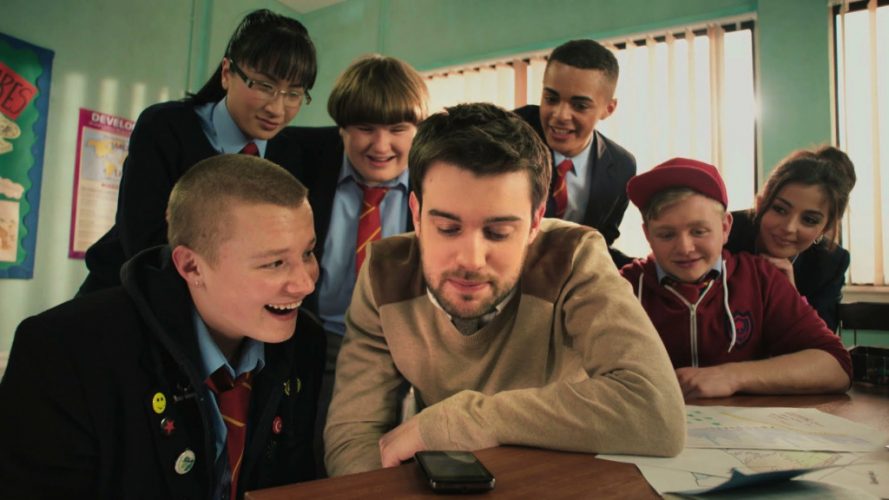 Being a student is a struggle, but being a teacher isn't a piece of cake, either. And no one knows it better than, Alfie Wickers. Alfie has recently graduated and taken the post of a History teacher in a secondary school. He sucks at his job. He's, like, the worst. However, he is loved and supported in his misadventures by his students, who range from a wheel-chair bound boy and a studious kid to a couple of rebellious and tough-act teenagers. The main things that drive Alfie's actions are to impress another teacher on whom he has a major crush and handling the critique of other teachers, and the headmaster, who don't approve of his teaching or anything else that he does.
9. Awkward (2011-2016)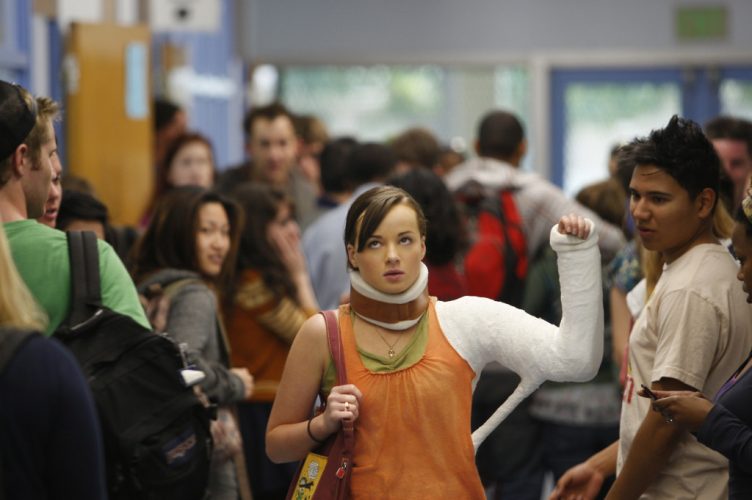 Jenna Hamilton had a good life. She had friends with whom she could share any secret, and over the summer, she got in a secret relationship with the most popular boy in the school. However, someone came to know about it, and sent her a letter, telling her to grow up and get a good life that she deserves. Even though the letter was like a guidance sort of thing, Jenna was shaken by it. Disturbed about how someone could know her secret, she tries to get rid of the letter which turns into an accident. This accident is propagated throughout the school as a suicide attempt, and now Jenna is at the centre of everyone's attention.
8. Freaks and Geeks (1999-2000)
Every class has at least two types of students in it. There is a group that is fiercely studious, a bunch of 'know it all' nerds. Then there are others who are the exact opposite of the geeks. They are troublemakers, they are rebellious, they are the ones you don't want to mess with. At least, that's what they look like. Lindsay Weir was a geek. She was an academic star; however, she wanted some adventure in her life. And she thought she would find it as a "freak". So, she decides to have a taste of life on the other side.
7. The Inbetweeners (2008-2010)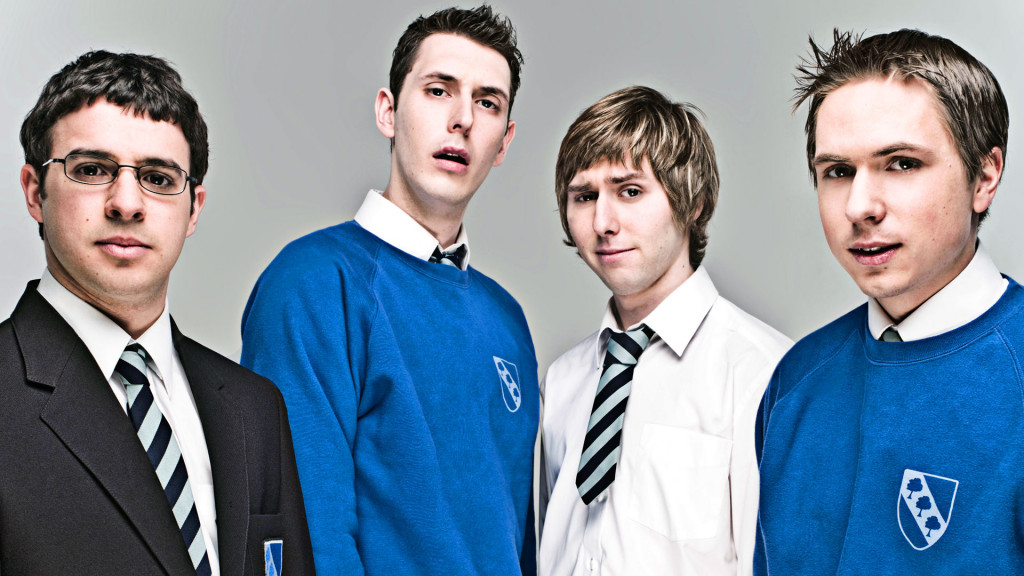 When Will McKenzie's parents get divorced, he is forced to transfer from a private school to Rudge Park Comprehensive. This change of atmosphere proves a bit heavy on him, but things are made easier when he makes some friends. Simon Cooper, a volatile yet often friendly teenager becomes ones of his closest friends. Thrown in the mix is Jay Cartwright, an immature boy who likes to boast about the sexual experiences he's never had. And then there is Neil Sutherland, a rather dim-witted boy who can't tell a truth from a lie, doesn't understand sarcasm, and still, somehow, manages to have a better sex life than his friends.
6. Fresh Meat (2011-2016)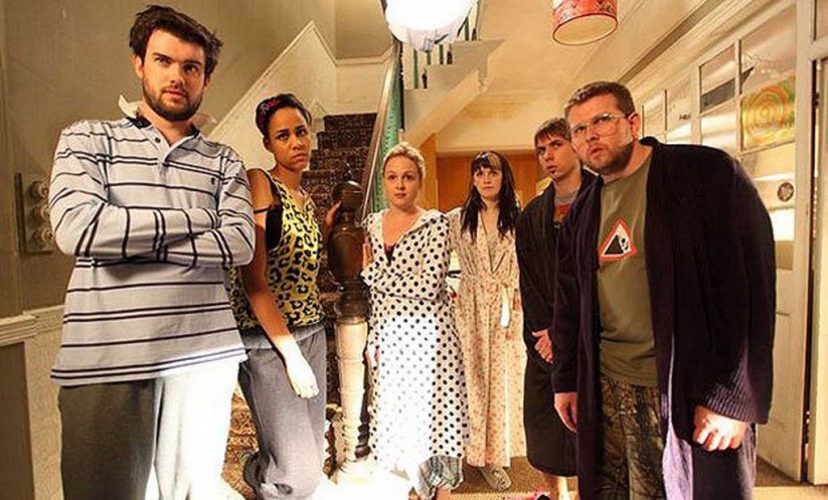 We have seen many stories about struggles in school life. At the end of these stories, we are shown how the characters have grown through their experiences and are ready to face life in a new world. However, no one tells you that college isn't any better either. There might be some things that you have grown out of, but college life comes with its own set of struggles, and this is what 'Fresh Meat' is about. It tells the story of a group of students, eccentric in their own ways, who have to face everything from financial struggles to hangovers from late-night partying.
5. My Mad Fat Diary (2013-2015)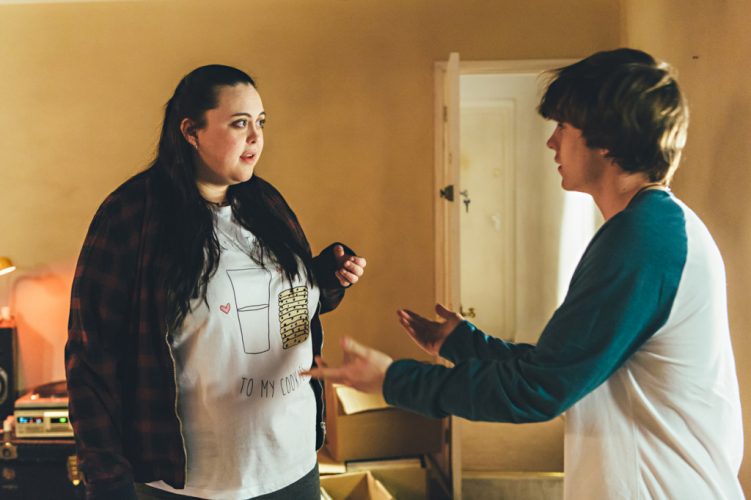 Set in the 1990s, this show follows the story of Rae Earl who has body-image issues. Trying to figure out her mental problems, she had spent the last four months in a psychiatric ward. Fresh out from it, she goes back to her school trying to get back her life and her friends. Apart from this, she has to keep her visit to the ward a secret as her friends don't know anything about it, believing that she had been vacationing in France for the past four months. Will Rae succeed in her quest to find love and normalcy in her life?
4. End of the F***ing World (2017- present)
While normal teenagers worry about their romantic lives, their grades and their popularity in school, James has some bigger issues to deal with. For a long time, he has believed that he is a psychopath, in making at least! He has killed animals, but that hobby has lost its touch now. It's about time James graduated to killing people, he just needs to find a proper target to get himself started. The first time needs to be perfect. Just at the right time comes along Alyssa. She is rebellious, foul-mouthed and, for James, a perfect target. The situation becomes more ideal when she proposes to him to run away with her.
Read More: TV Shows Like Parenthood
3. Lovesick (2014- present)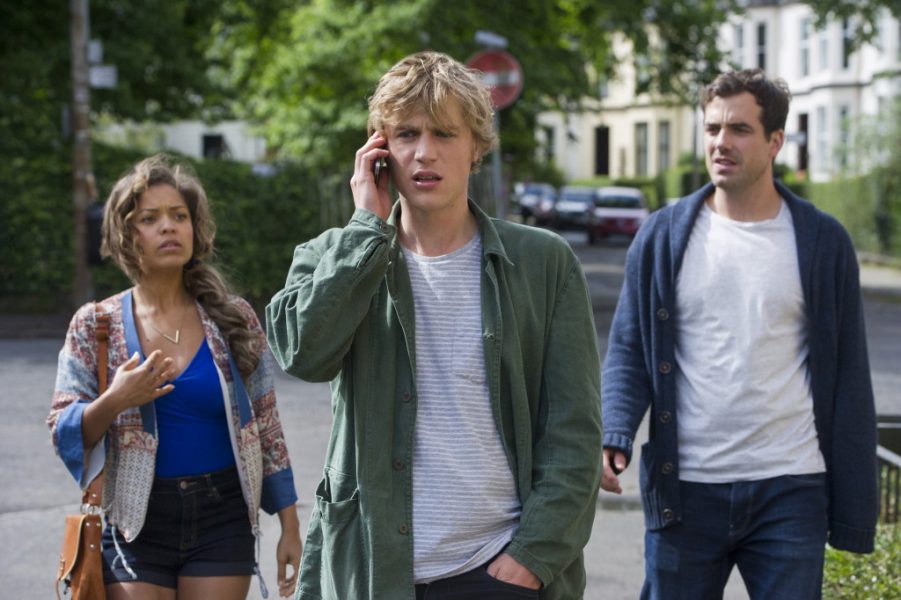 Though it is not a teen comedy, 'Lovesick' is a hilarious study of a man's sexual experiences and the growth of his character. When Dylan Witter is diagnosed with chlamydia, he is forced to revisit his sexual encounters over the years. As he attempts to contact his previous girlfriends, he is forced to reconsider the choices that he has made in his life. Caught in the loop with him are his best friends, Luke, a reckless womaniser who has some issues of his own, and Evie, whose relationship with Dylan is a bit complicated. You could consider it a grown-up, and perhaps better, version of 'Sex Education'.
Read More: TV Shows Like The Crown
2. Derry Girls (2018- present)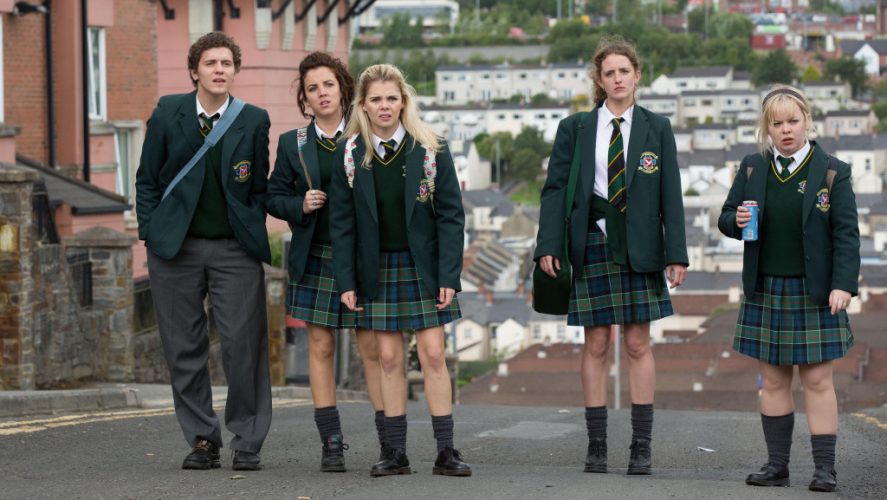 Set in the 1990s, during the Troubles, 'Derry Girls' focuses on the lives and adventures of a group of friends in Derry. Erin, Clare, Orla, and Michelle are the best of friends and go to the same school. The girls always had a taste for mischief, but when Michelle's English cousin, James, joins them, things seem to get even more troublesome. Packed with raunchy humour and performed by a brilliant cast, 'Derry Girls' is the show that you just can't miss.
Read More: TV Shows Like Broadchurch
1. Skins (2007-2013)
One of the best British teen-comedies, like 'Sex Education', 'Skins' focuses on the last two years, what is called the sixth form, of school in the life of a certain group of teenagers. You will see many familiar faces in this show, cast with the actors who were still in their formative years, from Nicholas Hoult and Dev Patel to Hannah Murray and Joe Dempsie. While in the same vein, 'Skins' can be a bit heavy-handed as compared to 'Sex Education'. Its themes are more diverse, expanding away from sexual awakening to drug abuse and mental disorders in teenagers. After every two seasons, the cast was replaced with fresh characters and fresh stories.
Read More: TV Shows Like Russian Doll