A British crime drama, 'Broadchurch' follows detectives Alec Hardy, essayed by David Tennant and Ellie Miller, essayed by Olivia Colman solving crime in the fiction town of 'Broadchurch'. Premiering in 2013, 'Broadchurch' has been showered with critical applause and accolades for its cohesive writing and performances of its lead characters. Created by British television writer and producer Chris Chibnall, the show is built on a strong foundation of intrinsic character development and the complementing cinematography by Matt Gray.
For this list, I have taken into account shows which hold similar themes of 'Broadchurch'. The shows on this list delve into the narrative devices of gruesome murders accompanied by the themes of morality, violence and sanity. So, without further ado, here is the list of TV shows similar to Broadchurch that are our recommendations. You can watch several of these shows like Broadchurch on Netflix, Hulu or Amazon Prime.
12. Homicide: Life on the Street (1993-1999)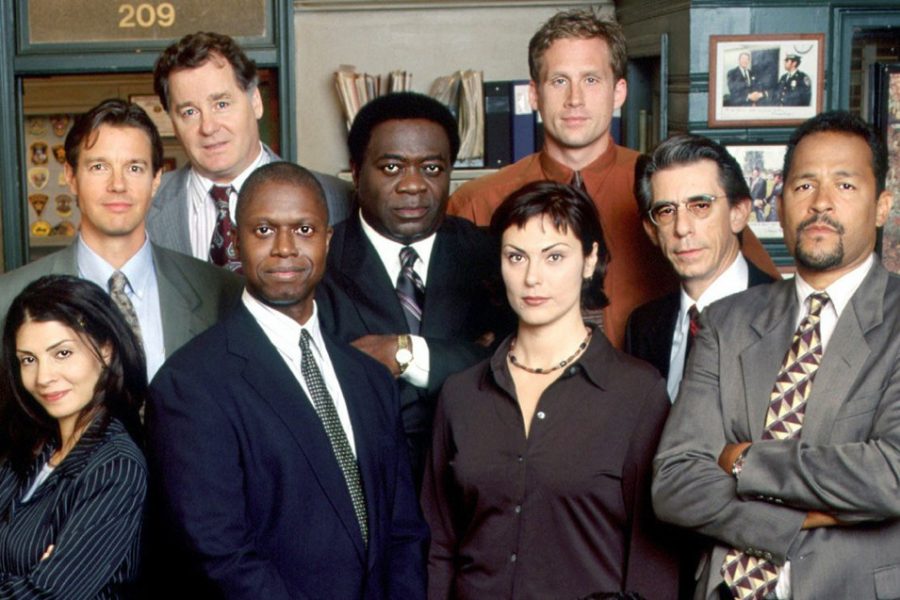 Adapted from 'Homicide: A Year on the Killing Streets' (1991), written by David Simon, this police procedural series follows a police homicide investigation unit as they investigate violent crimes in the city of Baltimore. Created by American screenwriter Paul Attanasio, the show boasted of an ensemble cast and was one of the most popular shows of its time. The show's dexterous blend of the genre of crime drama and the aforementioned police procedural formula assists writers to create an engaging plot combined with dramatic elements and realistic undertones.
Read More: TV Shows Like Lost
11. Law & Order (1990-2010)
Running for two decades, the American police procedural and legal drama was created by Dick Wolf. Set in the busy metropolis of New York City, 'Law & Order' is structured as a two-part perspective of the crime. The first half-hour of the episode follows the investigation of a crime and apprehension of a suspect by New York City Police Department detectives and the second half follows the prosecution of the defendant by Manhattan District Attorney's Office. Based on real cases that made headlines, 'Law & Order' grew to be one of the favourites of the 90s.
Read More: TV Shows Like Teen Wolf
10. River (2015)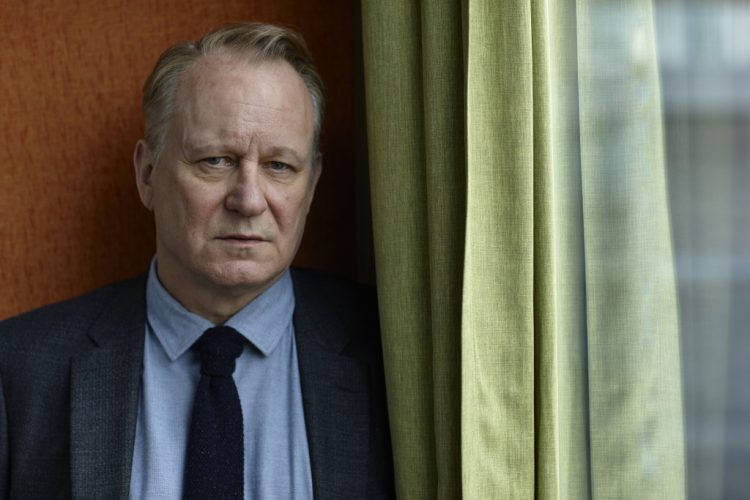 A six-part crime drama television series, 'River' follows the titular John River, essayed by Stellan Skarsgård, a brilliant police inspector who is haunted by the murder victims whose cases he must lay to rest. The series built around the complicated character of River, as the tonality and atmospherics blend into forming a dark and dusky complementing narrative. 'River' breathes of intrinsic character development which helps viewers to understand the crime from the perspective of the protagonist while also understanding his character arc change through the narrative progression.
Read More: TV Shows Like Downtown Abbey
9. Columbo (1971-2003)
A Neo-Noir Crime Detective Drama, 'Columbo' stars American actor Peter Falk as the titular Columbo, a homicide detective working with the Los Angeles Police Department. The show, reminiscent of the genre of classic detective fiction, 'Columbo' follow the titular detective solving complex crimes such as murders and homicides. Premiering in 1971, the show holds the distinctive nature of detouring from clichéd detective fiction tropes of the "whodunit" element. Instead, 'Columbo' forms the plot by introducing the perpetrator of the crime, raises the adrenaline levels to create an engaging series.
Read More: TV Shows Like The 100
8. Happy Valley (2014 – )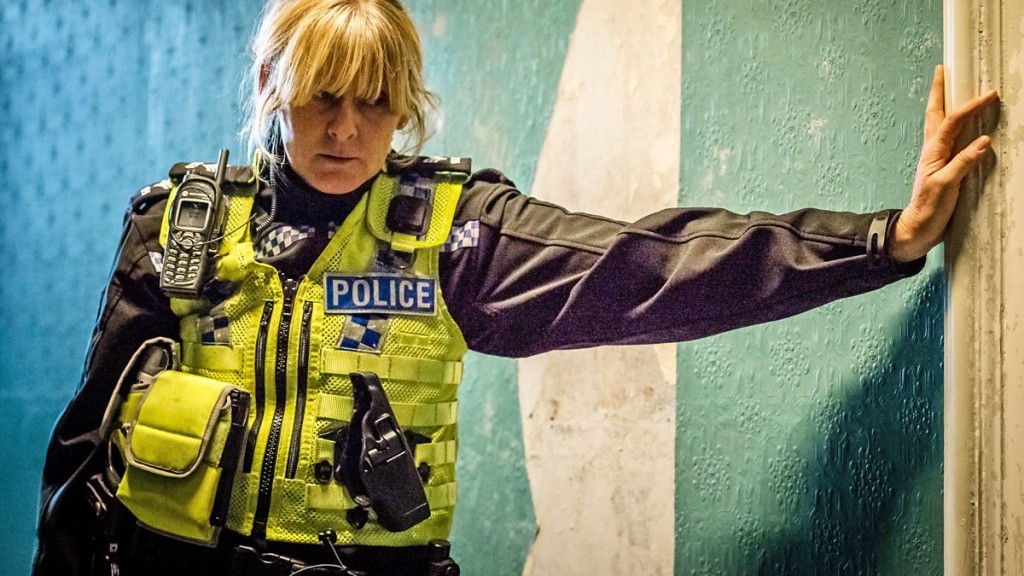 Created and written by English writer Sally Wainwright, 'Happy Valley' stars English actress Sarah Lancashire as Catherine Cawood, a sergeant on duty who has to take some series reconsiderations when accountant Kevin Weatherill, essayed Steve Pemberton, comes into her West Yorkshire station to report a crime. What makes 'Happy Valley' such a riveting crime drama is the cohesive writing by Lancashire. A recipient of the BAFTA for "Best Drama Series", the show is punched with solid direction with constantly superb performances by the lead cast.
Read More: TV Shows Like Reign
7. True Detective (2014-)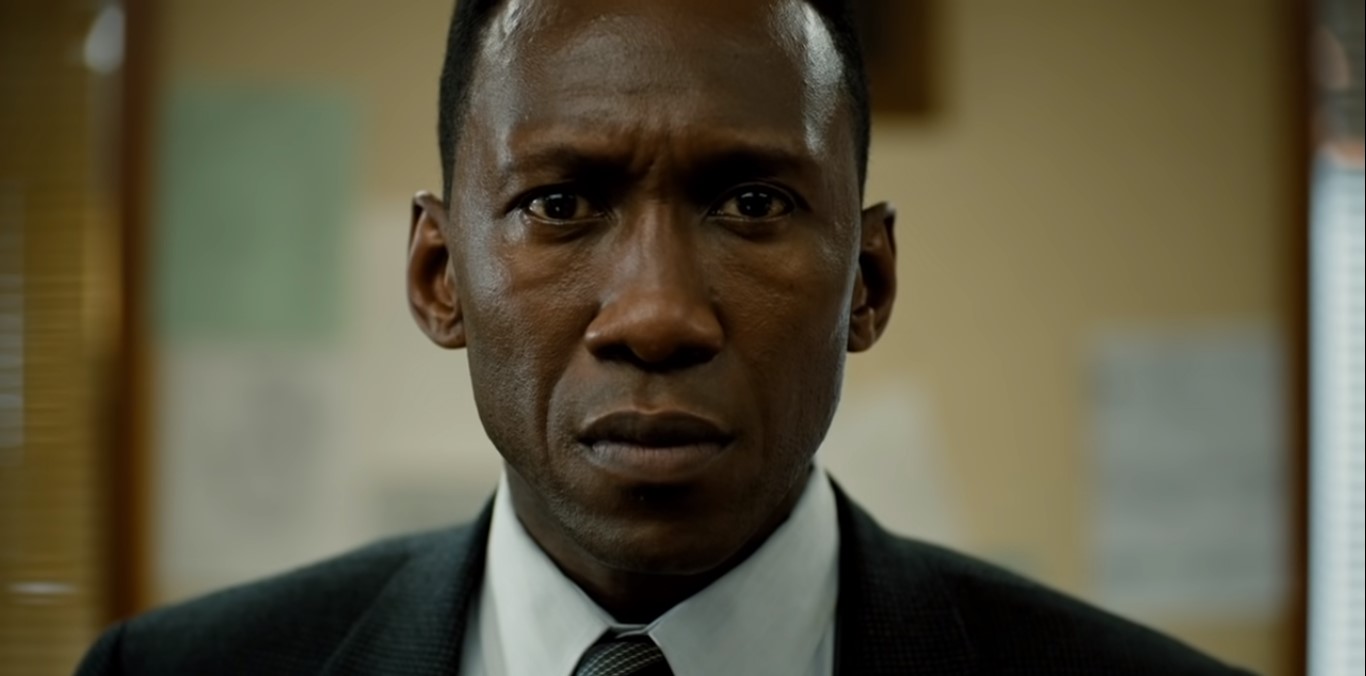 An anthology crime drama, 'True Detective' premiered in 2014 with actors Matthew McConaughey, Woody Harrelson and Michelle Monaghan leading the first season and Colin Farrell, Rachel McAdams, Taylor Kitsch, Kelly Reilly and Vince Vaughn leading the second season. The show is unabashed with its portrayal of crime, with the genre of Neo-noir and Southern Gothic added to the horror. Created by American author Nic Pizzolatto, 'True Detective' is a cerebral blend of narrative arcs and character developments. With the critical success of season one and season two, 'True Detective' Season 3 with Oscar winner Mahershala Ali is equally good.
Read More: TV Shows Like Rick and Morty
6. Luther (2010 – )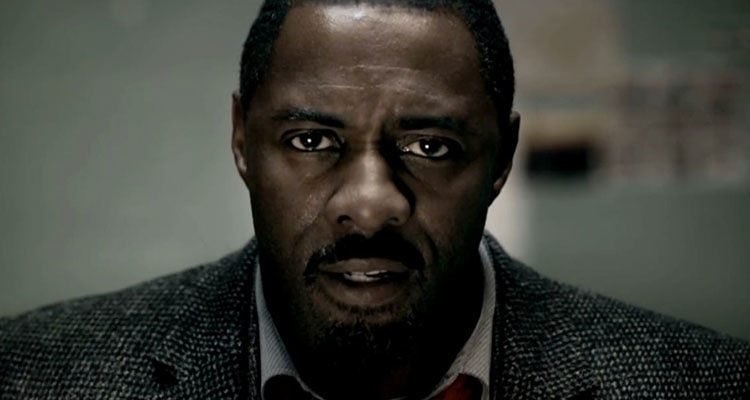 A crime psychological drama, 'Luther' follows DCI John Luther, a veteran murder detective whose dedication towards his work makes him one of the best in the business. However, with his dedication come immense darkness and violence, to which the detective s complied to pay for his actions. Led by the charismatic Idris Elba as the perilous detective, who a Golden Globe for his performance; the show has been praised for its consistent tonality and the invigorating writing. Created by British author Neil Cross, the show is brimming with character development, reminiscent of his authorial experience.
Read More: TV Shows Like Breaking Bad
5. Sherlock (2010-)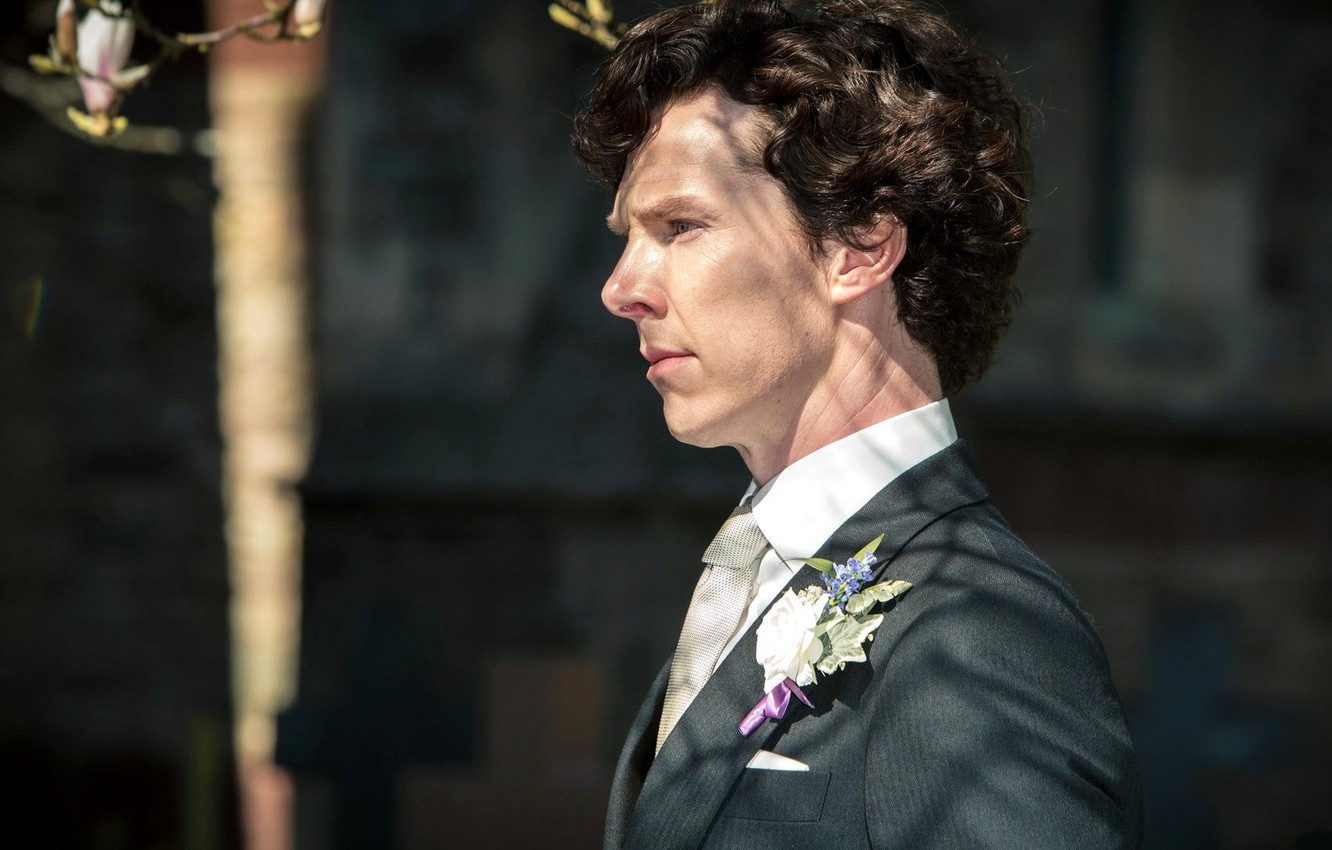 Based on the celebrated works of 'Sherlock Holmes' created by Sir Arthur Canon Doyle, 'Sherlock' explores the detective and his friend Dr Watson solving crimes and murders. Set in present day, the show is unique to its core with just three episodes forming a whole season, thus elevating the anticipation for each season. Starring Benedict Cumberbatch as the eccentric detective along with Martin Freeman as the often perplexed but loyal comrade Dr John Watson, 'Sherlock' has grown to be one of the most revered pieces of work in today's time, credited to its intact direction, complex writing and blazing performances.
Read More: TV Shows Like New Girl
4. Unforgotten (2015 – )
Created and written by British televise writer Chris Lang, 'Unforgotten' is a crime drama follows a variety of detective attempting to solve several gruesome murders. The first one focuses on the murder of James "Jimmy" Sullivan, essayed by Harley Alexander-Sule, a seventeen-year-old who disappeared in 1976. His remains are discovered during the demolition of a house in North London. The second one follows the murder of David Walker, essayed by Daniel Gosling, a Conservative Party consultant who went missing in 1990. His saponified remains are found in a suitcase buried in the River Lea. The third one follows the investigation of the murder of schoolgirl Hayley Reid, essayed by Bronagh Waugh, who disappeared from a seaside resort town on New Year's Eve 1999. Her skeleton is discovered by workmen repairing the central reservation of the M1 motorway in London. With impressive attention to details of a murder investigation, the show has been critically lauded and has given birth to an American remake, titled 'Suspects'.
Read More: TV Shows Like One Tree Hill
3. Forbrydelsen (2007 -2012)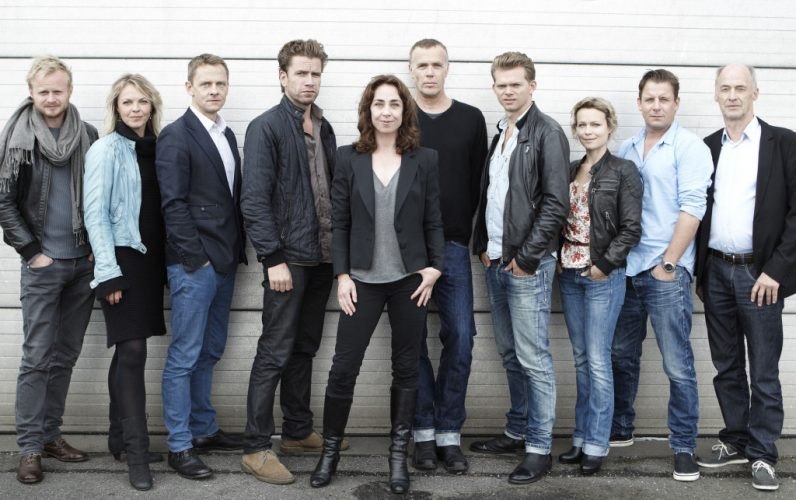 A police procedural drama, 'Forbrydelsen' or 'The Killing' follows Detective inspector Sarah Sarah Lund, essayed by Sofie Gråbøl, as she navigates through the city to Copenhagen to gruesome and twisted murders. A Danish television series, each episode of 'Forbrydelsen' covers twenty-four hours of the investigation. Gaining popularity for its twist endings and a dark tonality, 'Forbrydelsen' is built upon a strong narrative created by Danish writer Søren Sveistrup. The show's critical success has earned it many accolades, including a BAFTA Award and an International Emmy. With a cult following, credited to the terrific performances and cohesive writing, 'Forbrydelsen' has since given birth to a variety of novels and an American remake, titled 'The Killing'.
Read More: TV Shows Like Sons of Anarchy
2. Bron/Broen (2011–2018)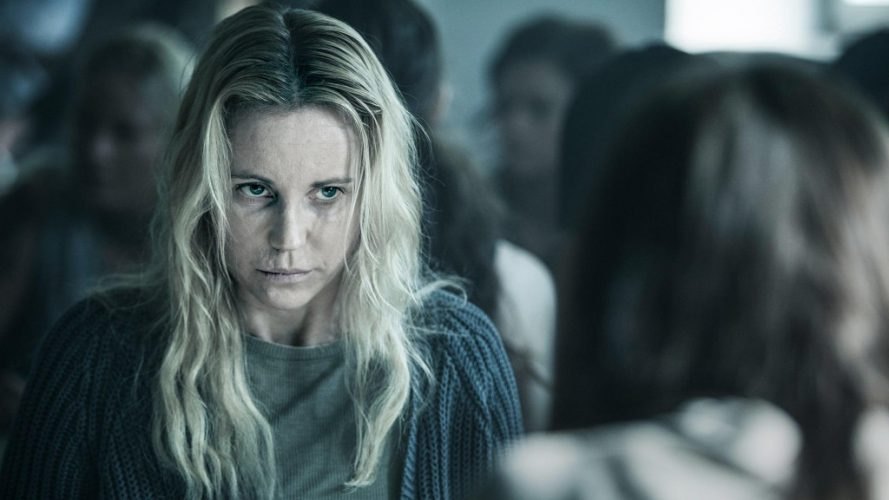 A Scandinavian noir crime television series, 'Bron/Broen' follows a murder, as a body is found on the bridge – right on the border between Denmark and Sweden. The task of catching the killer is handed to Danish inspector Martin Rohde, essayed by Kim Bodnia and Swedish homicide detective Saga Norén, essayed by Sofia Helin, as they now have to share jurisdiction and work together to find the killer. The show brims with seat-clenching suspense and complex tonal and narrative structure, 'Bron/Boen' has since given birth to a variety of spinoffs and remakes, namely 'The Tunnel' (2013 – ) and 'The Bridge' (2013-).
Read More: TV Shows Like Boardwalk Empire
1. Mindhunter (2017 – )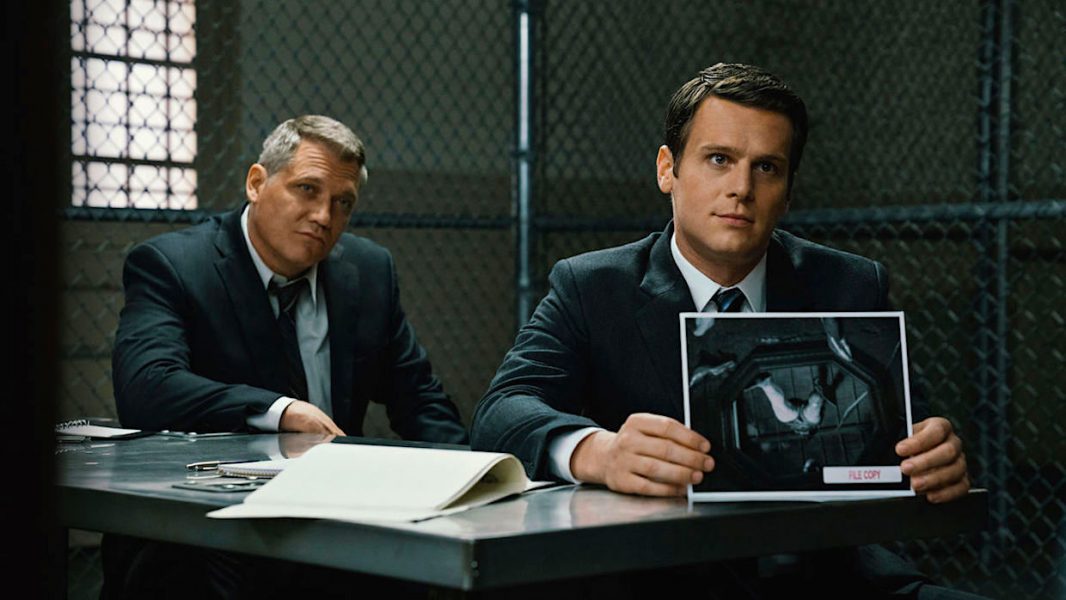 Adapted from John Douglas and Mark Olshaker's non-fiction crime book 'Mindhunter: Inside the FBI's Elite Serial Crime Unit' (1995), 'Mindhunter' is in the early days of criminal psychology – 1977 – where FBI agents Holden Ford, swayed by Jonathan Groff and Bill Tench, essayed by Holt McCallany, along with psychologist Wendy Carr, essayed by Anna Torv, who founded FBI's Behavioral Science Unit within the Training Division at the FBI Academy in Quantico, Virginia. The show then chronicles their horrifying interviews with imprisoned serial killers in order to understand how they think, with the hope of applying this knowledge to solving on-going and future cases. Developed by the master of thriller and suspense, David Fincher, 'Mindhunter' resonates of Fincher's destine narrative approach and style. With its dark tonality infused with unnervingly calm conversations, 'Mindhunter' will pull your nerves.
Read More: TV Shows Like Game of Thrones