Created by Stacy Rukeyser, 'Netflix's 'Sex/Life' is an erotic romance drama series that revolves around Billie Connelly (Sarah Shahi) and her complicated love life. At the start of the series, she seems to be a happily married wife and mother of two, living a life many would describe as perfect. When Billie was younger, she was a wild party girl. As her sex life with her husband Cooper (Mike Vogel) begins to deteriorate, she is reminded of her past, especially her former boyfriend Brad (Adam Demos). Her life is turned upside down when the said boyfriend walks back into her life.
In season 2, Billie deals with the repercussions of her actions while still searching for her happy ending. Cooper learns how ill-suited he has become for single life and ventures on a self-destructive path. Brad tries to find happiness away from Billie but is unsuccessful, and an old flame returns to Sasha's (Margaret Odette) life. Here is everything you might want to know about the ending of 'Sex/Life' season 2. SPOILERS AHEAD.
Sex/Life Season 2 Recap
Just before the first season ends, Billie rushes to Brad's home and tells him she is not leaving her husband before asking him to make love to her. The second season begins immediately after. Billie and Brad even start kissing, but Brad soon stops and reveals that he has met a model named Gigi (Wallis Day), who is now pregnant.
Realizing that she can't hide this from Cooper, Billie returns home to Connecticut to speak to him but discovers that he already knows. He put a tracker on her phone and discovered Billie had visited Brad. He files for divorce, and they begin co-parenting their children, each staying half a week with their son and daughter at their home in Connecticut. When Sasha returns to the city from her book tour, she convinces Billie to go out with her. And this is how she meets Majid (Darius Homayoun), an ambitious restaurateur of Iranian origin.
Initially reluctant to get involved in a relationship with Majid, Billie realizes they are similar in many ways. Both have gone against the conventional norm and sacrificed much for their desire. While Billie blew up her marriage to be honest with her true inner self, Majid left behind his lucrative career in finance in Doha to set up his restaurant in New York. However, as a relationship starts to develop between the two, Billie discovers that Brad is an investor in Majid's restaurant, and now she has to watch him build a family with someone that isn't her.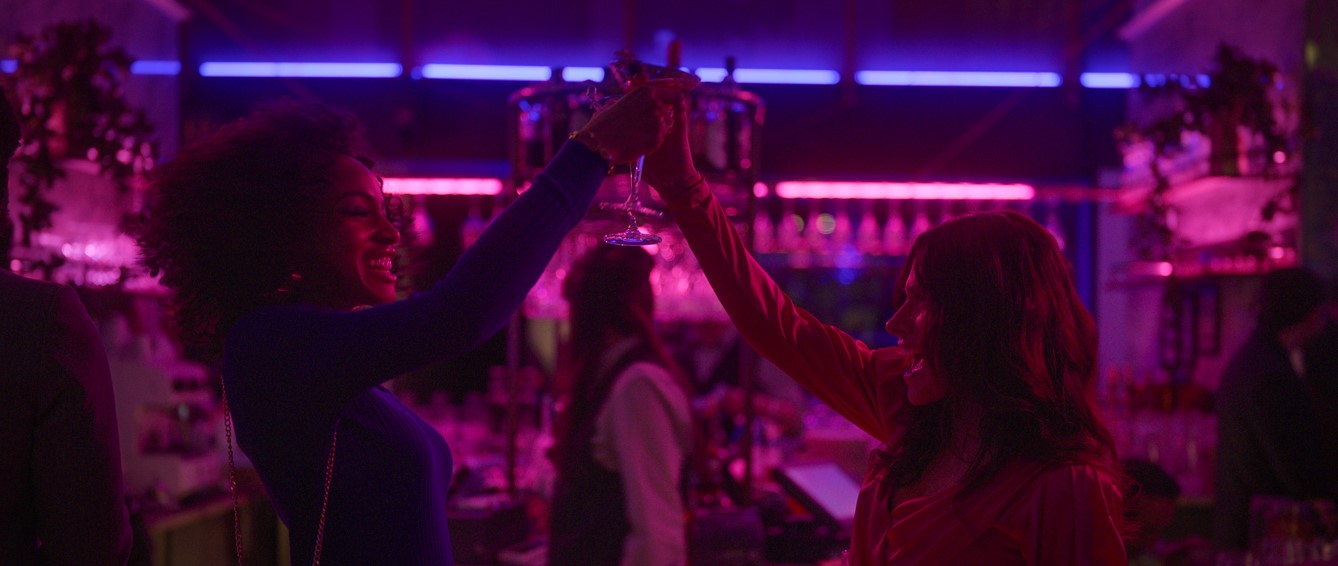 Meanwhile, Cooper lets his life spiral out of control. He initially becomes involved with his boss Francesca (Li Jun Li), who has been interested in him since the first season. When their relationship is discovered, Francesca is fired, prompting Cooper to quit his job and work for a profit-driven finance firm, going completely against his principles. But his relationship with Francesca doesn't bring him peace or give him the respite he seeks from heartbreak and pain. He nearly sleeps with Trina (Amber Goldfarb), Devon's wife, but his son, Hudson, walks in on them.
After the divorce is finalized, Cooper goes on an alcohol and cocaine-fueled wild ride, which nearly kills him and Devon. In the season finale, Hudson goes missing while he is out with Majid. His panicking parents find common ground as they search for him and reach a mutual understanding.
Sex/Life Season 2 Ending: Does Billie End up with Cooper, Brad, or Majid?
The romantic life of Billie becomes further complicated with the introduction of Majid in the second season of 'Sex/Life.' Majid is kind and considerate and seems to get along with Billie's children, but as the season progresses, cracks begin to develop in their relationship. It becomes quite evident that Majid has even more similarities with Cooper than with Billie, and if their relationship lasts long, Billie will end up committing the same mistakes she did with Cooper. After Hudson goes missing and Majid's restaurant nearly burns down, Majid realizes that he is not particularly ready for fatherhood. But having a relationship with Billie invariably means that her children will be part of that equation, so they eventually decide to break up.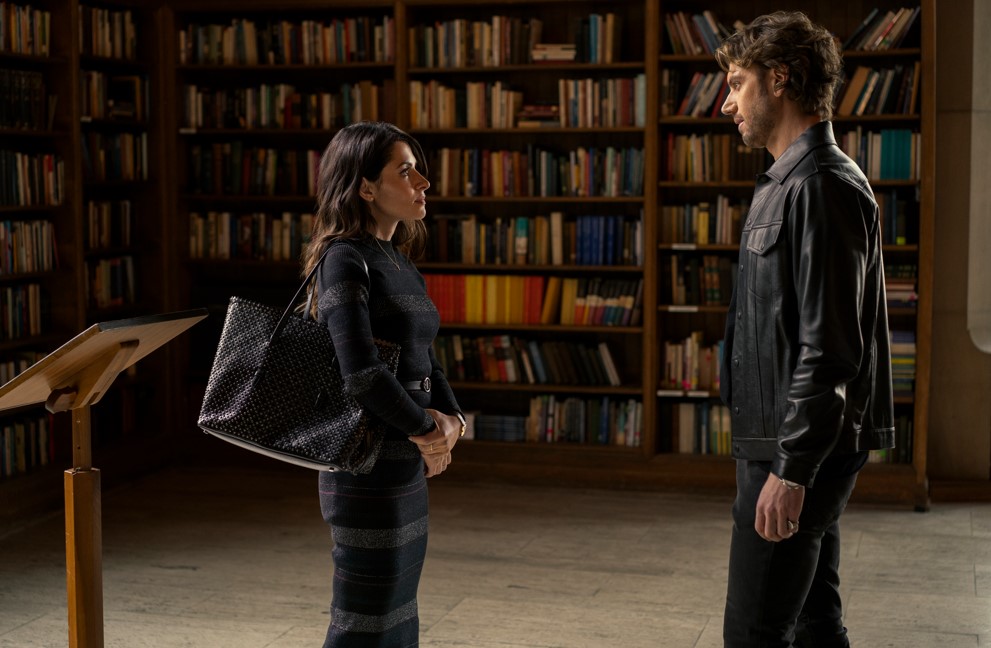 As for Cooper, he finally acknowledges to Billie that he has been hurting since their separation. With his brother's help, Cooper starts to build himself back up. He becomes part of group therapy and learns to accept Brad's presence in the lives of his former wife and children. Toward the end of the season, he reunites with Emily, his former girlfriend and the woman who has always been the perfect match for him. He later tells Billie that he is going to ask Emily to marry him. Although Cooper and Billie's relationship doesn't end with a happy ending, it does reach its own conclusion, where they both are glad that they gave eight years of their lives to each other.
Early in the season, it is established that Brad is the love of Billie's life, just as she is his, and the entire narrative is built around that. Brad has a son with Gigi and tries his best to forget Billie, but the emotions they have felt for each other don't go away. Gigi eventually leaves Brad after he loses his business. As he finds himself on his own journey to rebuild himself, Sasha invites him to her wedding, where he reunites with Billie. The season ends with Billie and Brad getting married and the former telling the latter that she is pregnant. Life has come full circle for the two of them, giving back everything they lost along the way.
Do Sasha and Kam End up Together?
In this season, Sasha has a new romantic partner. Kam is her first love. Years ago, he had been accepted to Stanford and asked Sasha to come with him. Although she initially agreed and accepted his marriage proposal, her grandmother eventually talked her out of it. Sasha subsequently devoted herself to her education and career and became the successful psychologist and author she is now.
Sasha has created a brand for herself by advocating for independent women having what she wants when she wants with whomever she wants. While Kam's reappearance in her life brings certain possibilities for the future, Sasha soon realizes that it directly contradicts her career trajectory, which, according to her new agent, requires her to be single. She struggles to balance the two aspects of her life. When an innocent gesture on Kam's part is overblown on social media, Sasha publicly distances herself from him.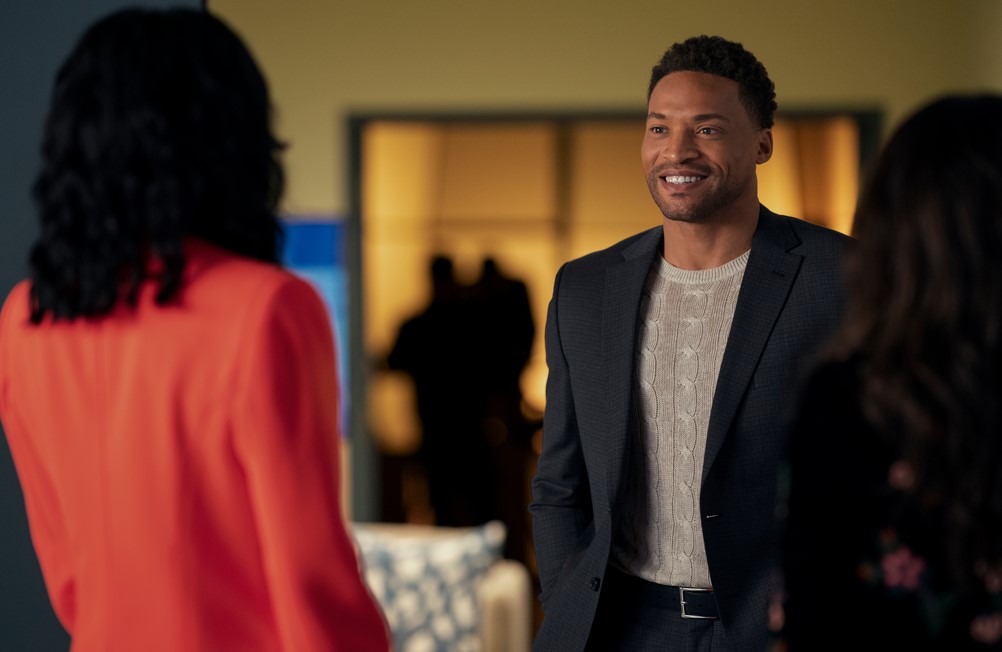 In any other show, this would have been the end of Sasha and Kam's relationship, but in 'Sex/Life,' Kam gets over the humiliation but reveals that he is soon leaving for Singapore to establish a branch of his non-profit organization. When he asks her to join him, Sasha faces the dilemma she did 17 years earlier. Her grandmother advises her not to follow Kam this time as well, but Sasha realizes that true independence lies with the ability to make a choice, and she chooses to be with Kam in Singapore.
However, as Sasha arrives at the airport and tells Kam that she has decided to come with him, he reveals that he has decided to stay in New York and be with her. They later get married and are present at Billie and Brad's wedding.
Does Billie Get Her Ph.D.?
Billie was a Columbia University psychology Ph.D. candidate but was forced to opt out of the program. In this season, she goes back to school to complete her Ph.D. The divorce gives her time away from her children, part of which she uses to work on her dissertation, 'The Power and Joy of Sex and Life.'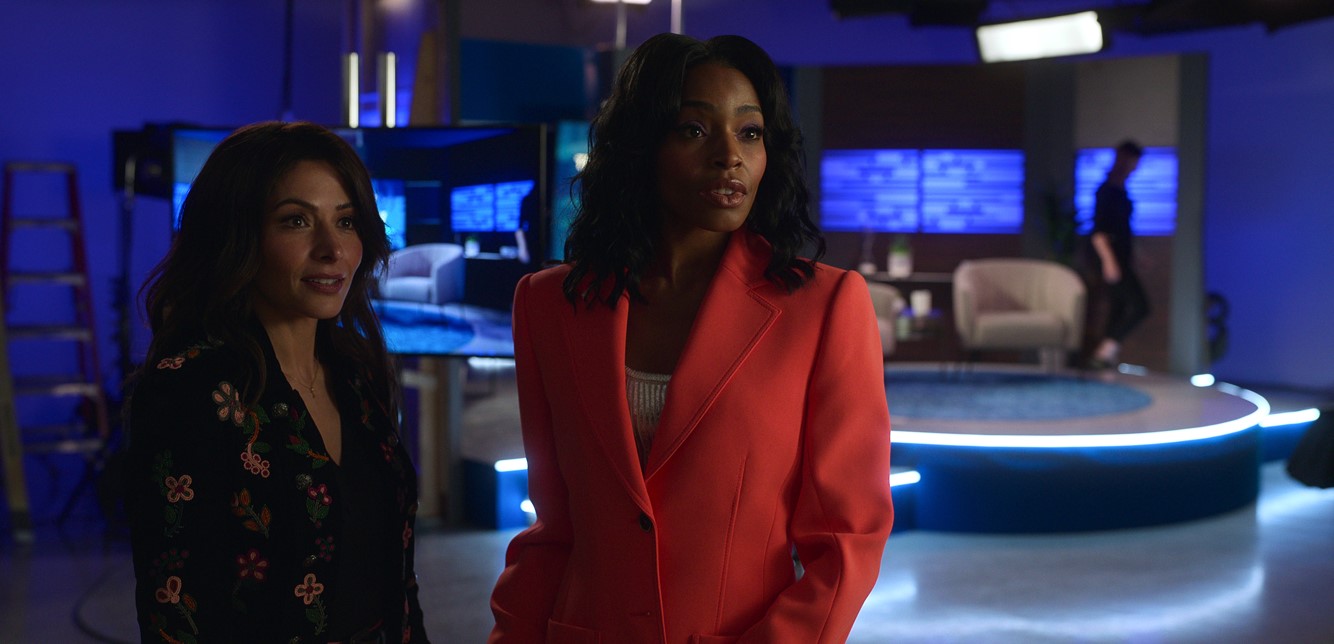 It's a culmination of Billie's experience — from her wild college days to her married life with Cooper to what she faced after her divorce. The dissertation is accepted, and Billie receives her Ph.D. To celebrate the occasion, Cooper throws a party attended by their friends and family.
Read More: Is Sex/Life Based on a True Story?