Sharks are the deadliest predators in the ocean. When they make something their target, there is no way on earth that they are going to miss. They are swift, strong, and huge, and their jaws can tear apart any flesh on the planet. They are one of the ultimate predators living in the world today. There have been some interesting shark movies and shows made with better graphics and picture quality available, including many for children. For the shark enthusiasts out there, Netflix has a limited by interesting collection of shark movies and TV shows.
6. Zig and Sharko (2010-)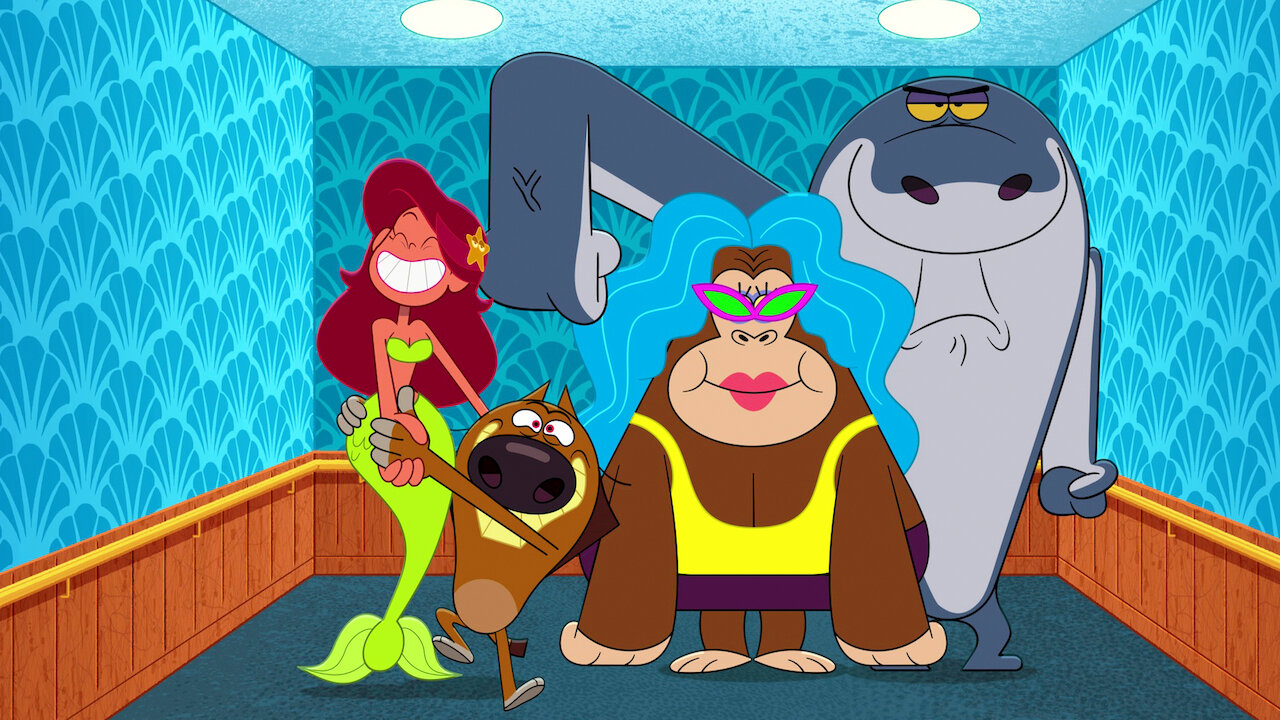 Created by Olivier Jean-Marie, 'Zig and Sharko' is an animated slapstick comedy television series. The show revolves around a brown hyena named Zig, who is always looking out for ways to fool the mermaid Marina so that he can eventually devour her. The story constantly alludes that the evil hyena wants to gain her tail, which is why he is frequently at her throat. Luckily, Marina is not alone, as the Sharko, a great white shark who loves her, is always on the lookout for enemies that could potentially harm her. The hilarious drama that unfolds whenever Zig schemes to eat Marina while Sharko fouls his plans is a great watch and is undoubtedly one of the best children's shows on the streaming giant. You can watch the series here.
5. Sharkdog (2021 -)
Featuring talented voice actors like Liam Mitchell, Dee Bradley Baker, Kari Wahlgren, and Meaghan Davies, 'Sharkdog' is a children's CG-animated streaming television series created by Jacinth Tan Yi Ting. The story revolves around Max, a ten-year-old boy who is best friends with the titular character. As the name suggests, Sharkdog is a half-dog and half-shark who is constantly hungry and is looking for his favorite food all the time. Unfortunately, he is completely clueless when it comes to his strength and unknowingly causes a lot of destruction wherever he goes, putting Max in weird situations. You may watch the show here.
4. Mission Blue (2014)

Starring Barbara Block, James Cameron, and Mike deGruy, 'Mission Blue' is a marine documentary directed by Robert Nixon and Fisher Stevens. It follows Sylvia Earle, an accomplished environmentalist, oceanographer, and marine biologist, as she introduces viewers to her life's work by exposing the dangers of pollution, climate change, and overfishing on our ecosystem. Naturally, the documentary offers a close look at marine life and offers a great understanding of the challenges that lie ahead of us in the coming decades. Although it is not primarily focused on sharks, 'Mission Blue' does briefly discuss whale sharks while addressing a much larger subject. Feel free to check out the documentary here.
Read More: Best Jewish Movies on Netflix
3. Pinkfong & Baby Shark's Space Adventure (2019)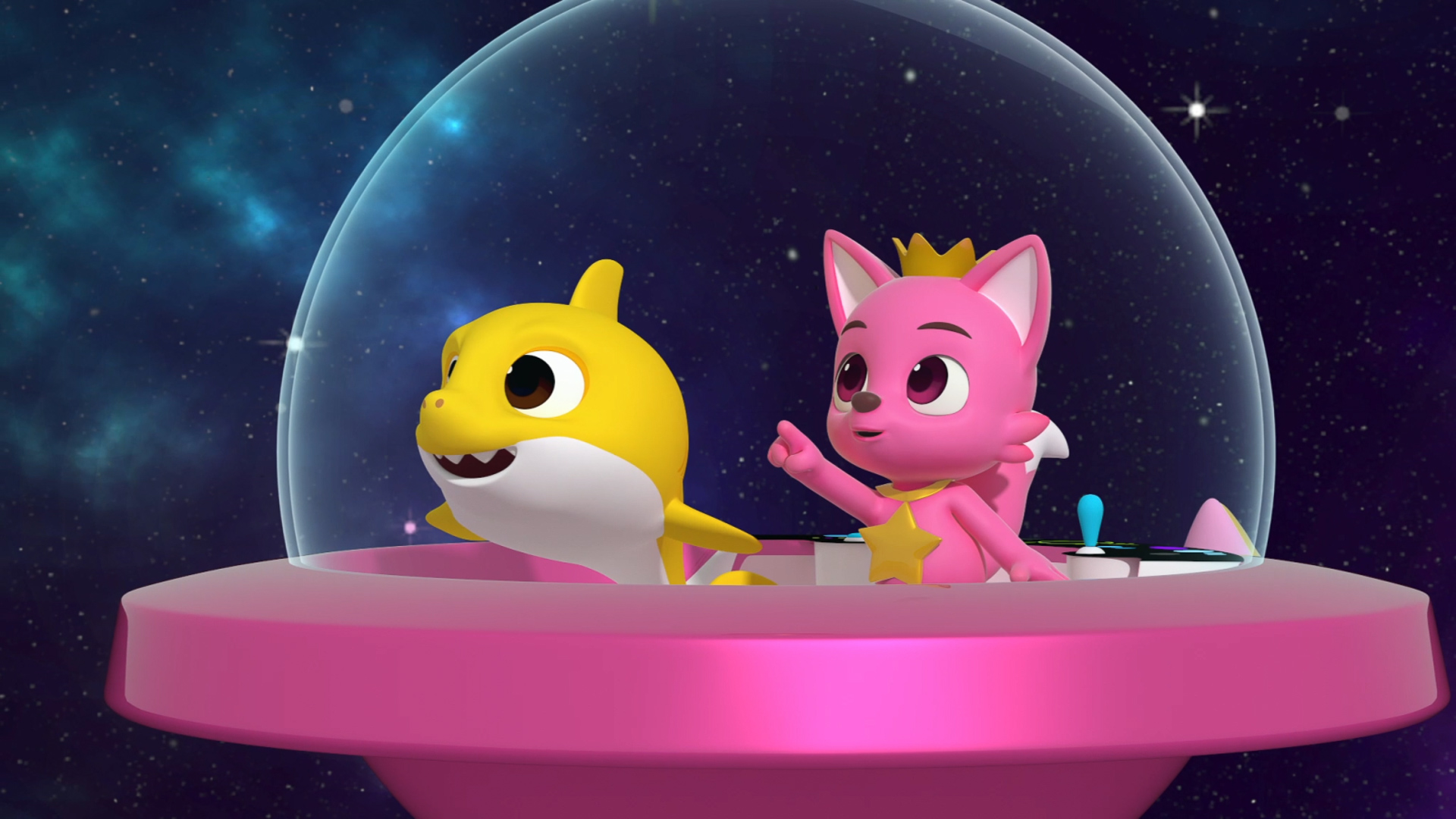 Featuring talented voice actors like Jo Kyoung-i, Kim Seo-Yeong, Kim Eun-ah, and Jeong Jae-Heon, 'Pinkfong & Baby Shark's Space Adventure' is a children's animated movie. It revolves around Pinkfong & Baby Shark's hilarious and entertaining misadventures across space as they explore new planets and make friends along the way. However, they must also consistently keep a lookout for star pieces if they wish to return home safely. As they travel farther from home, the two friends find countless challenges along the way and learn memorable lessons. You can check out the movie here.
2. Mako (2021)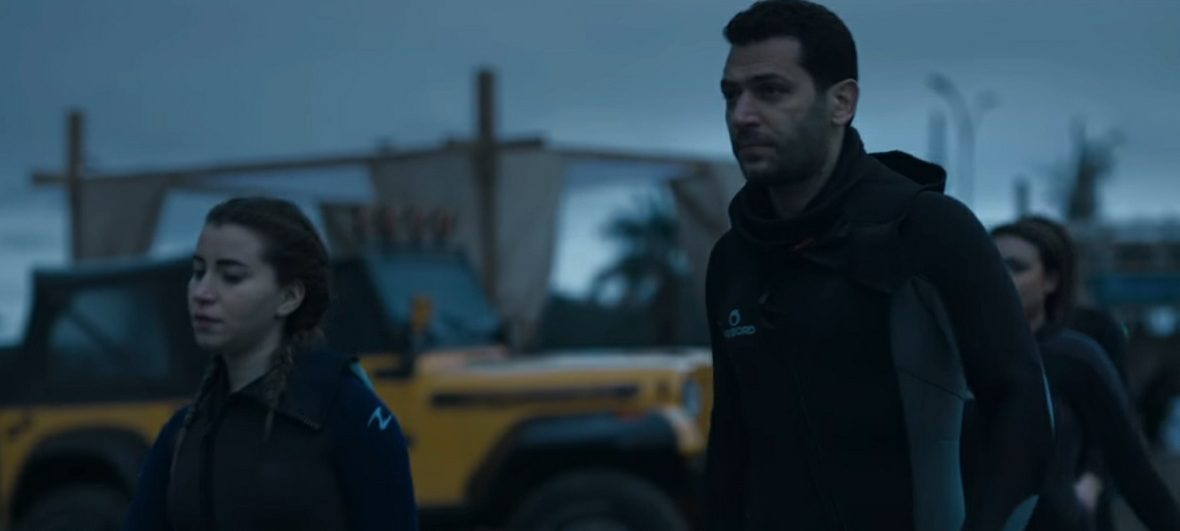 'Mako' is an Egyptian shark movie directed by Mohamed Hisham Al Rashidi. It centers on a filmmaking crew, led by Egyptian filmmaker Rana Bhagat, who dive deep into the ocean to film a documentary on a sunken ship only to become potential meals for a huge shark that starts hunting them one by one. While the movie is based on true events, the shark attack isn't one of them. The makers have built a plot around the tragic sinking of the Salem Express in the Red Sea on December 14, 1991, which led to the death of more than 450 people while many survived and were rescued, too. The cast of the movie includes Basma as Rana Bahgat, Murat Yildirim, Nicolas Mouawad, Nahed El Sebaï, Feryal Youssef, Ebrahim Mohamed, and Salma Elshimy. You can watch 'Mako' here.
1. Jaws (1975)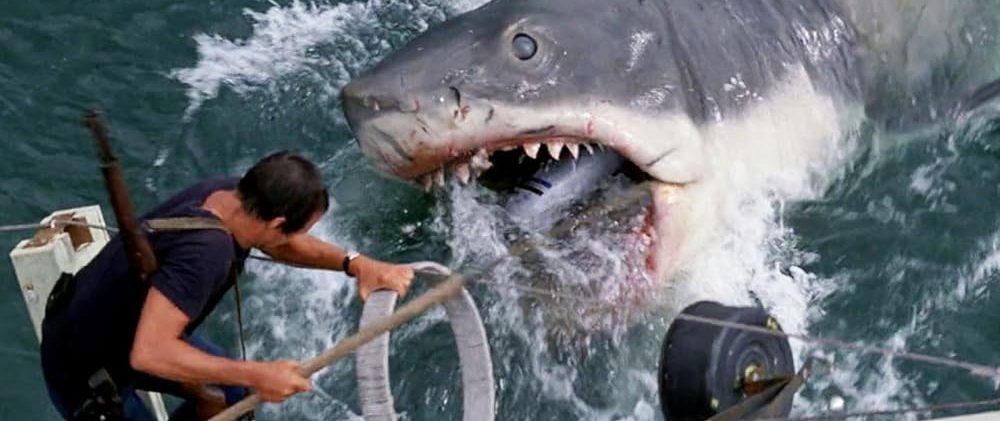 This Steven Spielberg directorial is what made the audience develop a taste for shark movies and the horror they bring. However, many shark movies have come out since then, but none have been able to surpass the effect that this movie provided, especially due to its background score. The story is set in the fictional Amity Island, New England, which is being terrorized by a huge, great white shark that is killing people for snacks. It is up to police Chief Martin Brody, accompanied by ichthyologist Matt Hooper and Captain Quint, to figure out a way to kill the monster before it claims any more lives. The cast includes Roy Scheider as Martin Brody, Richard Dreyfuss as Matt Hooper, Robert Shaw as Quint, Lorraine Gary, Murray Hamilton, Susan Backlinie, and Chris Rebello. You can watch this masterpiece here.
Read More: Best Bullying Movies on Netflix