'Women on Death Row: Shawna Forde' features the 55-year-old convicted killer, Shawna Forde, who had been found guilty of murdering two individuals, including a child, in Arivaca, Arizona, in late May 2009. She recounts her tumultuous childhood, how trouble often seemed to find her, and the events surrounding her murder conviction. If you're interested in discovering more about Shawna and her current whereabouts, we've you covered. Let's begin then, shall we?
Who is Shawna Forde?
Born to Rena Caudle on December 6, 1967, and raised in Everett in Snohomish County, Washington, Shawna Forde has a complicated history, which is hard to track down. Reports stated she was adopted when she was five and has been married four times, meaning she has had at least six names. Shawna's employment history includes numerous jobs and different careers —working as a youth counselor, building airplanes for the Boeing Co., cutting hair in beauty salons, and being a grunge rock band's promoter.
Shawna said many of her challenges originate from a rough start in childhood, including physical and sexual abuse. Court records showed she spent years bouncing between the street and juvenile lockups, where she served time for repeated convictions involving theft, burglary, and prostitution. Besides, Shawna's adoptive mother alleged she was deeply troubled since she joined the family as a four-year-old. She allegedly became a source of turmoil, repeated mental health treatment efforts, and attempts at intervention.
Shawna ended up in state custody when she turned 12 after being convicted of burglary. Her adoptive mother recounted how she, then seven, allegedly stole a diamond necklace valued at several thousand dollars from family friends during a dinner visit at their home. Nevertheless, Shawna dismissed the claims, called her foster parents liars, and insisted her adoptive father abused her as a child. Despite her allegation that the man was charged with sexual abuse, no court records substantiate her claims.
Shawna's biological mother, Rena Caudle, described her daughter as "kind and generous, especially to those less fortunate" but admitted her being "prone to dishonesty." she said, "That's been an issue at times. But I still love her." Rena recalled how Shawna sought her out after losing a child to sudden infant death syndrome. She was then married to her first husband in Alaska, and the marriage ended in divorce and allegations of domestic violence. Shawna's second marriage also had a rocky start, with her future husband seeking court protection from her.
Reports stated Shawna, then 22, physically attacked her second spouse and threatened to hurt herself with a knife. Prosecutors further alleged she altered court paperwork to make it look like he had been ordered to pay her money. By the time the case was dismissed for lack of evidence, Shawna had married him, yet the marriage ended in 1993. A third marriage in 1994 ended in 1999, and she married a fourth time in 2000. A newspaper business announcement stated Shawna opened a beauty salon in a high-rise office building along Colby Avenue in Everett's downtown in January 2007.
Where is Shawna Forde Now?
Around the same time, Shawna was charged with stealing a small container of chocolate milk from an Everett grocery store. However, she later dismissed the theft as a misunderstanding. By 2007 spring, she had become increasingly involved with the Minutemen Civil Defense Corps (MCDC), including organizing an anti-immigration rally in downtown Everett. Shawna announced her candidacy for Everett City Council in June 2007, with one of her electoral promises enabling police to check the immigration status of suspects.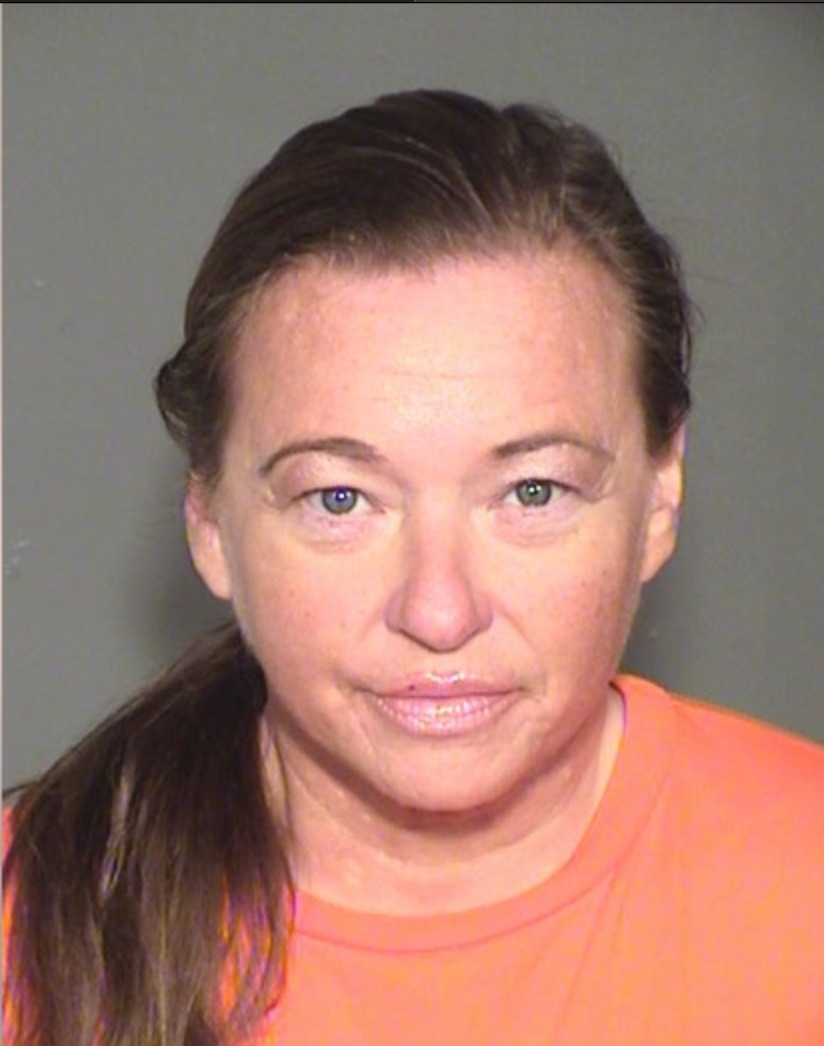 Nonetheless, Shawna's political career was nipped in the bud when she lost the election, partly owing to her tumultuous past and partly due to one of her son's criminal activities. Devon Duffey, then 17, was allegedly a member of the Hoover Crips gang and was involved in all types of illicit activities, including burglary, felony assault, and shoplifting. She turned Devon in and alleged he took revenge by directing his criminal accomplices to sexually assault and shoot his mother in January 2008.
By then, Shawna had been expelled from the MCDC, and she opened her splinter group — Minutemen American Defense (MAD). Yet, what she did was unclear, with her website featuring shaky videos, often focusing on the garbage left in the desert by people sneaking into the country. Besides, Shawna made routine claims without evidence, including locating where human smugglers regularly raped women and conspiracy theories surrounding terrorists smuggling in radioactive materials and marijuana.
On May 30, 2009, three intruders barged into an Arivaca, Arizona, residence and killed Raul Flores Jr., 29, and his nine-year-old daughter, Brisenia Ylianna Flores. His wife, Gina Gonzalez, survived the attack but was severely wounded after opening gunfire on the intruders. The perpetrators were eventually identified as Shawna Forde, Jason Eugene Bush, and Albert Gaxiola — all members of her alleged vigilante nativist group. Shawna's defense claimed their client was not guilty as she was not present during the shooting or did not fire any gun.
Yet, the prosecution alleged Shawna was the ring leader and cited how she was arrested after being found in possession of Gina's jewelry, including her wedding ring. She was found guilty of all eight counts for which she was prosecuted, including two counts of first-degree murder, one count of attempted first-degree murder, two counts of aggravated assault, and one count of burglary, armed robbery, and aggravated robbery. The prosecutors also stated Shawna had planned the crime for months in meetings out of state.
Erstwhile Pima County Deputy County Attorney Rick Unklesbay said, "She didn't put a gun to Brisenia's head … but she was in charge. Because of that, you must hold her accountable." A court handed down Shawna the death sentence on February 22, 2011. According to official court records, the 55-year-old remains on death row at the Lumley Unit in Arizona State Prison Complex – Perryville. News reports state she is one of the only three women prisoners in Arizona currently awaiting their death sentences.
Read More: Sydney Sutherland Murder: Where is Quake Lewellyn Now?