Although Shawvan Levi had dreams of stepping into the world of entertainment when he was younger, his priorities started to change as he grew up and began noticing the realities of his world. That's when he realized his last name was pretty well known in Navajo Nation for all the wrong reasons — his father's side is allegedly mostly on the wrong side of the law — and he just couldn't stand for it. Thus came this Sanostee, New Mexico, native's decision to become a full-fledged local police officer in the hopes of bettering his indigenous community from the inside out one step at a time.
"I am kind of worried about my dad's side finding out what my job [will be] because they hate cops, no matter what," Shawvan candidly stated in HBO's 'Navajo Police: Class 57.' "Just kinda seeing how they were growing up and how they still are, I want to do something different. Something to be – – I want to be there to actually help and signify that I'm not associated with the Levis' bad name." However, he knew he couldn't let his worries hinder him from going down this right path, which is why he enrolled at the Navajo Police Training Academy as a part of Class 56 back in 2020-2021.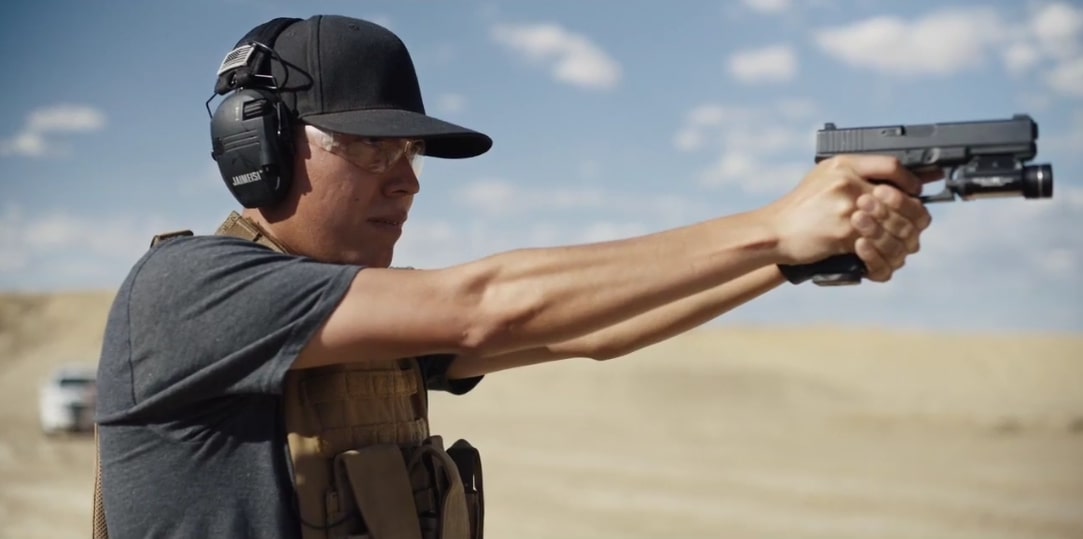 The truth is Shawvan has always had this innate capacity to do wonders, especially with his resolve not to use needless force or cause any harm, but it, unfortunately, initially backfired on him. After all, he ended up getting into his head and failed the first firearms exam, following which he was let go despite his morality indicating he'd be a great cop since such hesitations can cost lives in the field. Nevertheless, he returned for Class 57 with more determination than ever, where he actually managed to overcome nearly all his mental blocks to graduate from the Academy and officially start anew.
Where is Shawvan Levi Now?
It was on June 26, 2022, that Shawvan became a proud law enforcement officer, which he even commemorated on Facebook with a heartwarming post crediting his loved ones. It read, in part, "I couldn't have done it without the love and support from Family and Friends who were there for me. Since day one of last year, they were there to keep my head up and keep me strong. They have motivated me and inspired me to conquer what I set out to do without giving up. Weeks that left me fatigued and beaten, they gave me nothing but love and support to rejuvenate and take on each week."
The current Shiprock resident then went on to add, "Finally, after being bruised, sore, kicked, punched, thrown around and filling my brain with laws, policies, and regulations. All this gained knowledge has left me blessed to experience what many do not get to experience. After 28 long weeks, I did it! I am a part of the Navajo Police Department as a Navajo Police Officer… I love you all so much and thank you so very much for walking this path with me. I'm excited to be here to protect and serve my community and the Navajo Nation."
From what we can tell, this excitement and care Shawvan holds for his people hasn't wavered in the past year of his active service despite the fact he has faced some pretty gruesome things. In fact, he was even placed on trauma leave for a while following his first real confrontation involving a firearm wherein he didn't shoot — however, his superiors weren't worried because he hadn't frozen; he'd carefully calculated that the suspect was behaving negatively to attempt suicide by cop and he wasn't going to assist. Since then, though, it appears as if he has returned to work and is doing his best to balance his duty with his personal life alongside partner Stephanie Sanisya and their children.
Read More: Where is Antwan Gray Now?