We have seen a number of military drama stories in television history from which we get to know the struggles in the day-to-day lives of soldiers. However, not many of them have had comedic elements woven into the otherwise grim narrative, making the series both eye-opening and fun to watch at the same time.
The Paramount Network series '68 Whiskey' is a show which walks this very line. Based on the Israeli show 'Charlie Golf One' by Zion Rubin, the series centers around a group of army medics who are deployed in Afghanistan. In their camp, which is called "The Orphanage", these medics indulge in all sorts of extremities, as well as an unparalleled camaraderie when the situation requires them to step up.
The show puts us right in the middle of a war where you either hunt or get hunted. This life-and-death situation brings us face-to-face with our true selves. If you have enjoyed '68 Whiskey', here are some other shows you might want to check out. Some of them are on Netflix, Hulu, or Amazon Prime.
7. Dad' Army (1968-1977)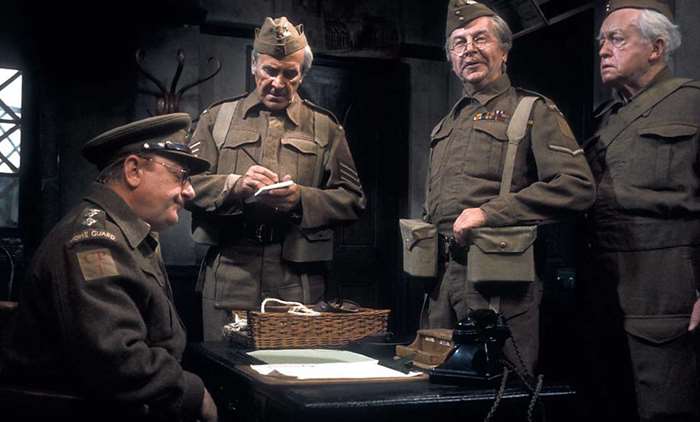 This BBC sitcom is set in a small seaside town in England called Walmington-on-Sea. While the entire country gears up for the war, the protection of this quaint little town is in the hands of its elderly bank manager and some other old people who have joined the Home Guard.
Although they are hardly equipped to take on the mighty Germans, we see this crew trying to prepare themselves against the onslaught. The series was extremely popular when it aired and some of its catchphrases have even entered the public speech over the years.
6. Hogan's Heroes (1965-1971)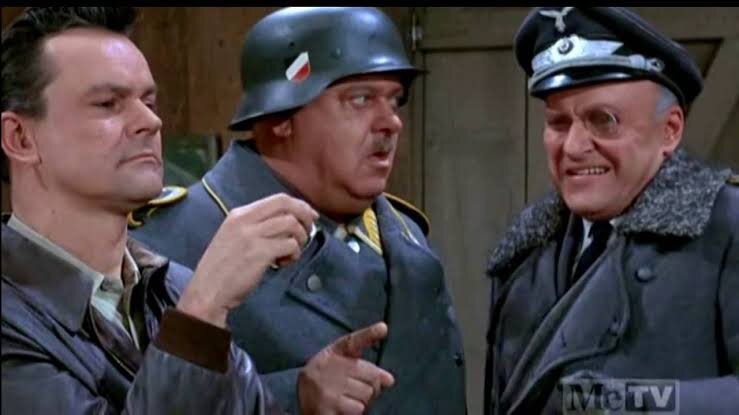 This CBS original sitcom is set in a POW camp in Nazi Germany during World War II. The central characters of the show are a group of American prisoners of war led by U.S. Army Air Forces Colonel Robert Hogan. The place where they have been kept is known as Stalag 13 and it is under the charge of an incompetent Nazi commandant called Colonel Klink.
Hogan and his associates carry out secret Allied operations from the confines of the camp and even connect with other POWs using a network of secret tunnels between such camps. Since this place is rather easy to operate from, no one ever tries and escapes from here.
This also helps the Allied soldiers in getting to know details of some of the most important Nazi meetings which are carried out in Stalag 13. Both hilarious and informative at the same time, 'Hogan's Heroes' is one of the most unique sitcoms you will ever come across.
5. Gomer Pyle, U.S.M.C. (1964-1969)
'Gomer Pyle, U.S.M.C.' is the story of a naive young man from a small town in Northern California who has joined the US Marines and undergoes training at Camp Henderson near Los Angeles, California. Gomer is not very adept in the physical tasks required to become a Marine and is constantly rebuked by his senior instructor Sergeant Carter.
We follow the life of Gomer, along with his friends Duke, Frankie, Lester, and Larry as they try to survive this tough ordeal. Despite being made during the 1960s, the show steers clear of making any political remarks involving the Vietnam War, and mainly focuses on its character-based comedy.
Read More: Shows Like NCIS
4. F Troop (1965-1967)
Another character-based sitcom,'F Troop' is an ABC original series set in Kansas during the American Civil War. The show focuses on the activities within Fort Courage, which is under the command of an inept commander called Captain Wilton Parmenter. We slowly get to know that the most useless soldiers within the army are sent to this fort.
We see how one of the senior officers has even managed to befriend some native Americans who stay nearby and even has an illegal business deal going on with them. Other main narrative threads of the series involve the romantic relationships which some of the soldiers have developed with local women.
The series uses various types of comedies, including visual gags, slapstick, burlesque, and so on. We even get to see parodies of several historical characters and incidents.
3. Roll Out (1973-1974)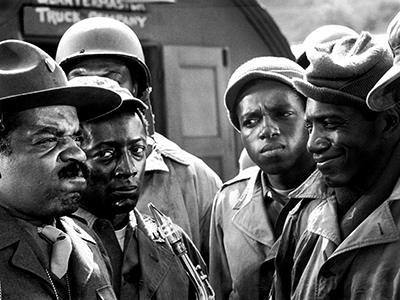 Created by Larry Gelbart and Gene Reynolds, 'Roll Out' is a CBS series that was initially released to cash on the popularity of 'M*A*S*H'. While the latter show focuses on a group of medics, the central attention of this series is on truck drivers who work for a particular regiment of the American Army during World War II.
Though the series only aired for 12 episodes, it did manage to deal with important issues like race relations between American soldiers during the war. A lack of viewership forced CBS to cancel the series even before it managed to gather some momentum.
2. M*A*S*H (1972-1983)
One of the most popular sitcoms of all time, 'M*A*S*H' is inspired by the 1970 film of the same name directed by Robert Altman. The series is set during the Korean War and focuses on the lives and relationships of people working for a Mobile Army Surgical Hospital during the war.
Unlike most other shows during that time which shied away from making political commentaries, the makers of 'M*A*S*H' chose to be outspoken regarding their opinions on the Cold War and America's role in it. While intensely funny, 'M*A*S*H' is a black comedy that reveals some rather important and shocking truths regarding the war and its effects on the soldiers' psyche.
1. 'Allo 'Allo! (1982-1992)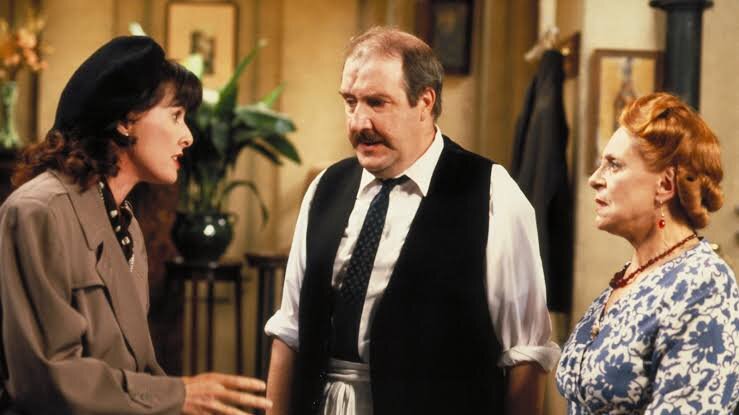 Set in France during WWII, "Allo 'Allo!' tells the story of numerous people who come together at a cafe owned by Rene Artois. Besides being a gentle soul who allows British officers to use his cafe as a safehouse, Artois is a member of the French Resistance himself and is trying in his own ways to help the forces fighting against Nazi Germany.
Besides these aspects of the war, the series also deals with the personal lives of some of the employees working at the cafe. This series brilliantly spoofs movies and TV shows based on wars. It works well because of great writing and some wonderful performances.
Read More: Shows Like SEAL Team