Netflix's culinary competition, 'Crazy Delicious', is a cooking show but with a grand twist. Each episode gives its featured three contestants the chance of whipping up spectacular dishes in a Willy Wonka-esque wonderland. In this fantasy land, which is very much reminiscent of the Garden of Eden, everything is edible. The participating chefs need to forage for ingredients in this whimsical backdrop and then create themed cuisines that are not only delicious but weirdly unique. Featuring Jayde Adams as the host and Niklas Ekstedt, Heston Blumenthal, and Carla Hall as the judges aka the clad-in-white 'Food Gods', 'Crazy Delicious' is, no doubt, a worthy binge!
So have you bumped across this show on Netflix? If yes, you must have definitely binged on all of its episodes at one go. And if you are here, you are already on the lookout of similar titles that would serve as the perfect follow up to this magical, food-centric reality contest. Although there are many such titles out there, here are our picks for the five best shows like 'Crazy Delicious'. Most of these series are available on Netflix, Hulu, or Amazon Prime Video.
5. Nailed It (2018-)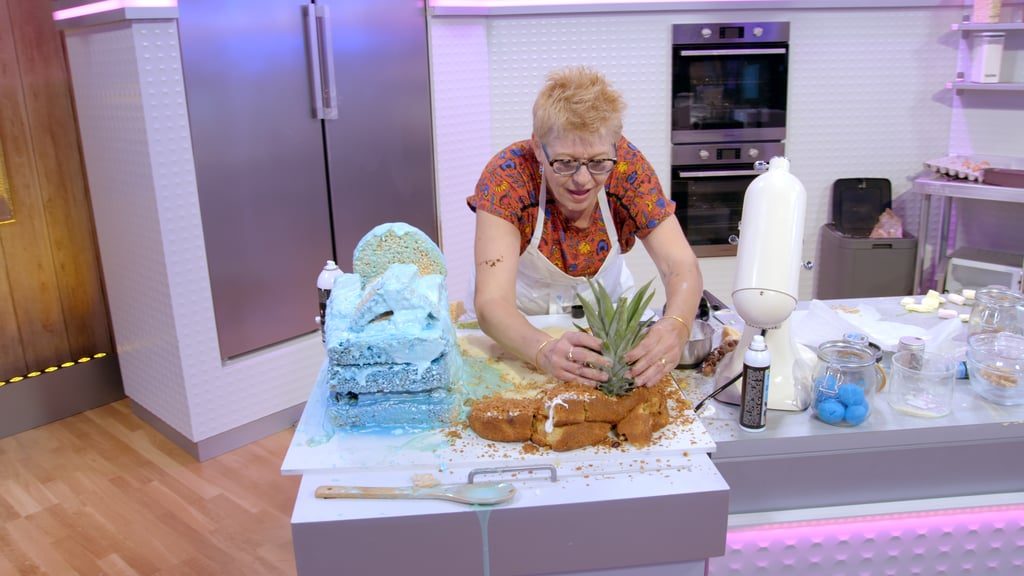 'Nailed It!' is yet another Netflix cooking show that is conceptualized as a bake-off competition. Each episode features a trio of amateur bakers who are given the task of recreating a complex confectionery recipe. The one who bags the win gets $10,000 as cash prize and a "nailed it" trophy. The series draws inspiration from the fact that people often try to imitate elaborate baking recipes from the internet and end up creating a huge mess instead. Each of the two challenges is used to test the prowess of upcoming chefs with poor baking skills. Hosted by Nicole Byer and Jacques Torres, 'Nailed It!' should be on your watch list if you are a fan of 'Crazy Delicious' — only because of its entertaining concept, which often revolves around epic fails! And yes, the show is so popular that it has spawned multiple international adaptations — a Mexican version called 'Nailed it! México', a French version called 'C'est du gâteau!', and a German version.
4. Top Chef (2006-)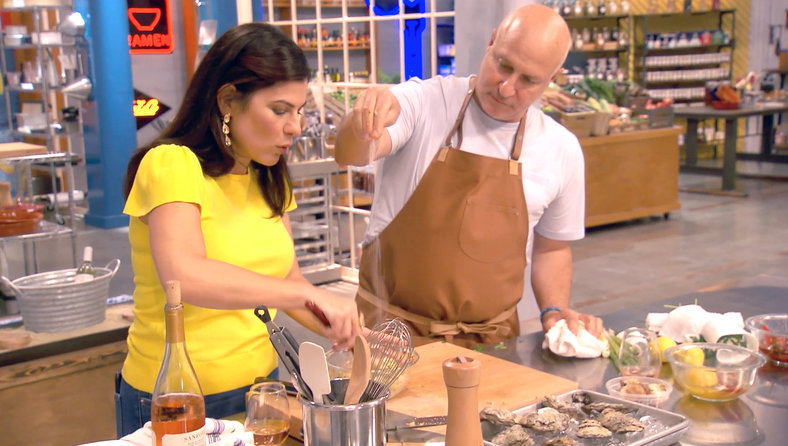 Bravo's long-running, superhit 'Top Chef' is designed to gauge the culinary skills and creativity of a bunch of extremely talented chefs. Presented by Padma Lakshmi and featuring a panel of three rotating judges, the show is highly dynamic because of its fresh challenges that keep changing with every episode and every season. First up, we have the Quickfire and Elimination challenge, followed by the popular Restaurant Wars rounds where the cheftestants need to launch pop-up restaurants. The top three chefs proceed to the finale and the winner receives a grand crash prize.
3. Zumbo's Just Desserts (2016-)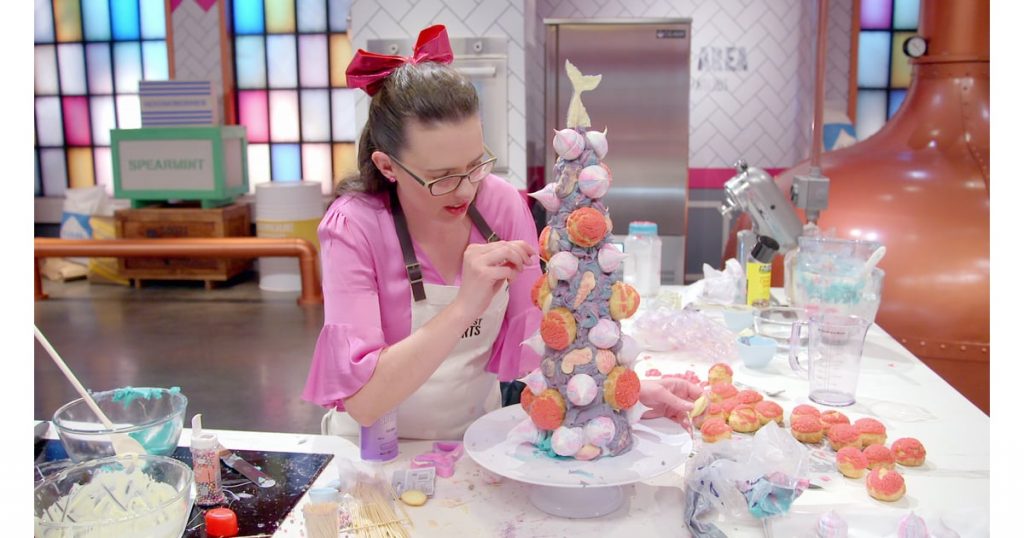 'Zumbo's Just Desserts' is an Australian baking reality competition that airs on the Seven Network and on Netflix for the global audience. Developed by the creators of 'My Kitchen Rules' and hosted by Adriano Zumbo and Rachel Khoo, it follows the duo as they challenge participating bakers to whip up elaborate edible masterpieces. Bringing in the vibes of 'The Great British Baking Show', 'Crazy Delicious', and 'Nailed It', it is described by Netflix as follows: "Renowned dessert wizard Adriano Zumbo puts skilled amateur cooks to the test in this tense competition with a $100,000 prize."
2. The Great British Bake-Off (2010-)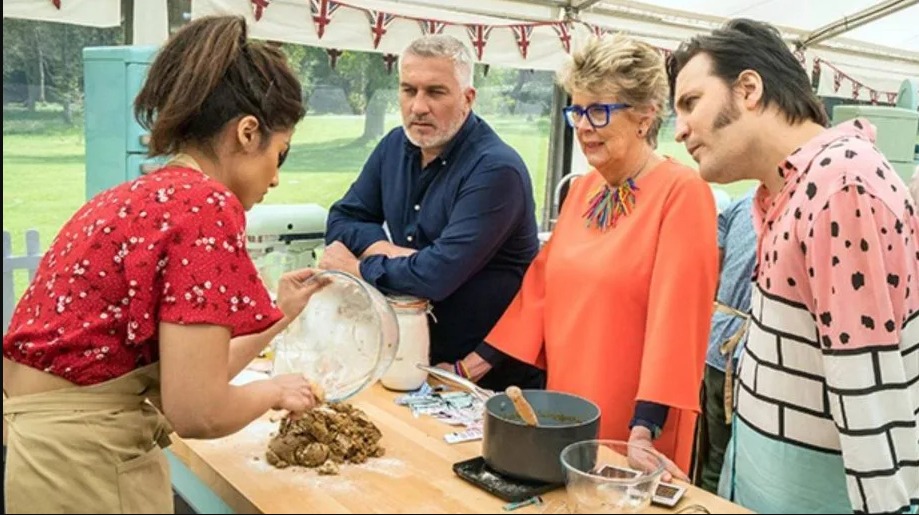 This groundbreaking British baking competition pits a bunch of amateur bakers against one another as they try to impress an expert panel of judges with their culinary skills. One contestant is eliminated in each round, and the winner bags an impressive cash prize. Although the bakers are said to be novices and are mostly home chefs, they are still extremely talented. Moreover, seeing them evolve across the episodes is really satisfying. Coupled with good doses of humor, 'The Great British Bake-Off' is available on Netflix and the streamer outlines it as follows: "A talented batch of amateur bakers face off in a 10-week competition, whipping up their best dishes in the hopes of being named the U.K.'s best."
1. Chopped (2009-)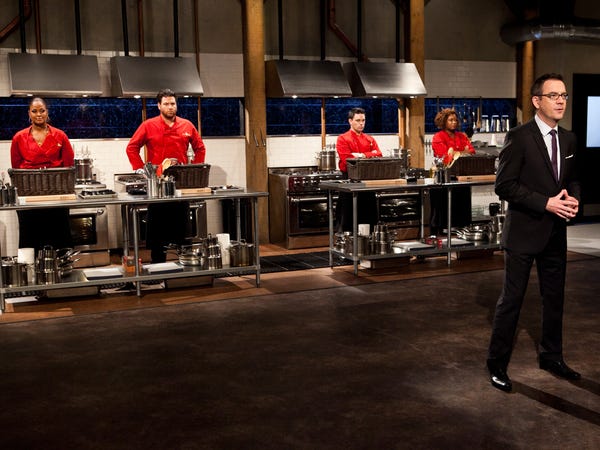 Created by Michael Krupat, Dave Noll, and Linda Lea, 'Chopped' is hosted by Ted Allen. The reality competition airs on the Food Network where the competing chefs need to create three-course meals. However, there is a twist. They need to use ingredients from a mystery basket, which often contain weird condiments like the Rocky Mountain oysters, pig's blood, canned chicken, durian, leftover pizza, and fiddlehead ferns!
Read More: Where Is Crazy Delicious Filmed?