As Apple sets out on a path to get a share of the global streaming market, it has defined its upcoming portfolio of television productions as being "inclusive" and portraying the miracles of the human spirit. Decidedly more optimistic than the relatively darker content that has been the fad recently, it is looking to capture the family entertainment viewing audience with more vigor.
With that in mind, it teamed with the makers of the classic kid's show, 'Sesame Street' to bring an edu-tainment show for kids, aiming to recreate the same charm. A team of friendly monsters, 'The Helpsters' love to solve problems, be it planning somebody's party or climbing a mountain. What's more exciting is the fact that the show will teach its young viewers some basic coding skills, or more specifically, skills that foster a programming mindset and critical thinking.
With original songs and diverse characters from all walks of life, this show is definitely not going to be just popcorn TV. One of their premier songs starts with the lyrics, "Everything starts with a plan," and the cast of Muppet-like characters beat boxing to the rhythm, alluding to the show's tone. Each helpster has its own unique way of solving problems, given how varying thought processes needed to be applied for different kinds of tasks.
If you are looking for other similar shows that can teach kids a thing or two while keeping them entertained, in a creative way, the following series can be helpful. You can watch some of these shows like 'Helpsters' on Netflix, Hulu, Apple+ or Amazon Prime.
7. Snoopy in Space (2019-)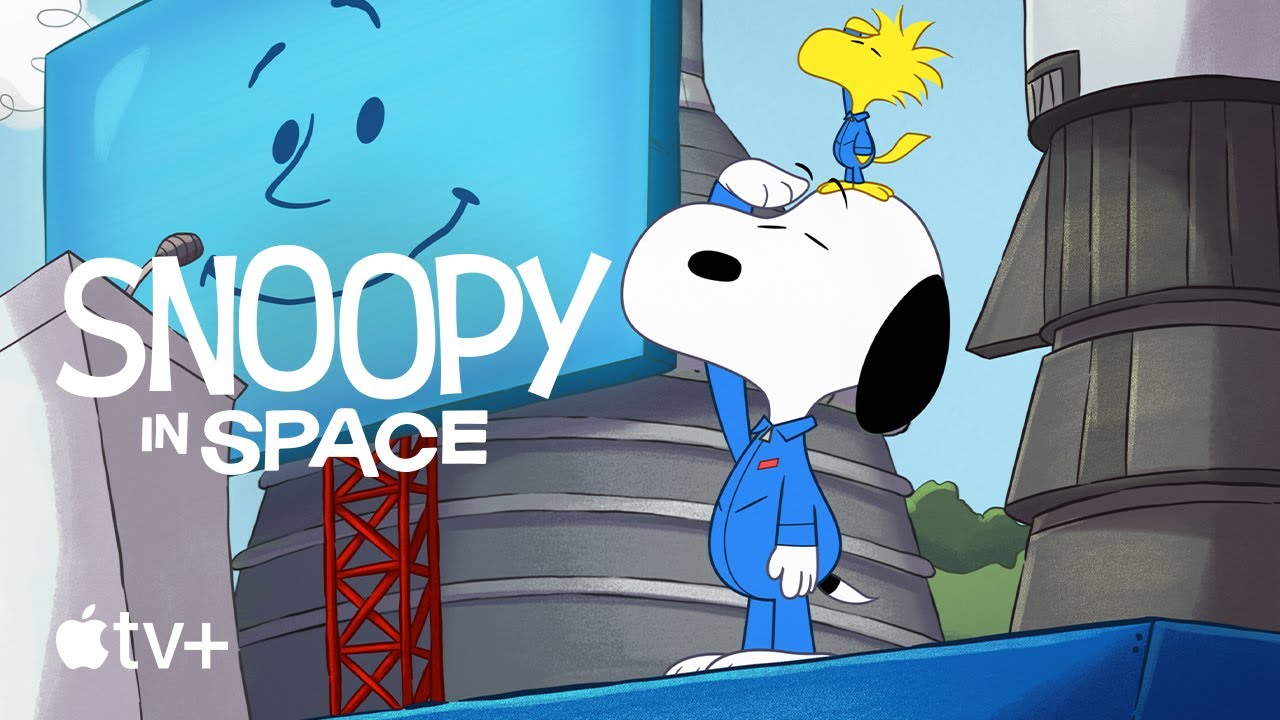 Another offering by Apple TV aimed at kids, 'Snoopy in Space' sees the return of beloved Snoopy and the group of kids known as "The Peanuts Gang." Although not an educational show strictly, it teaches kids a lot about NASA and space travel in general. A series of twelve short episodes, it tells the story of Snoopy's attempt to become an astronaut with a new challenge each episode. For instance, one of the episodes shows him trying to grow food in space.
6. Bluey (2018-)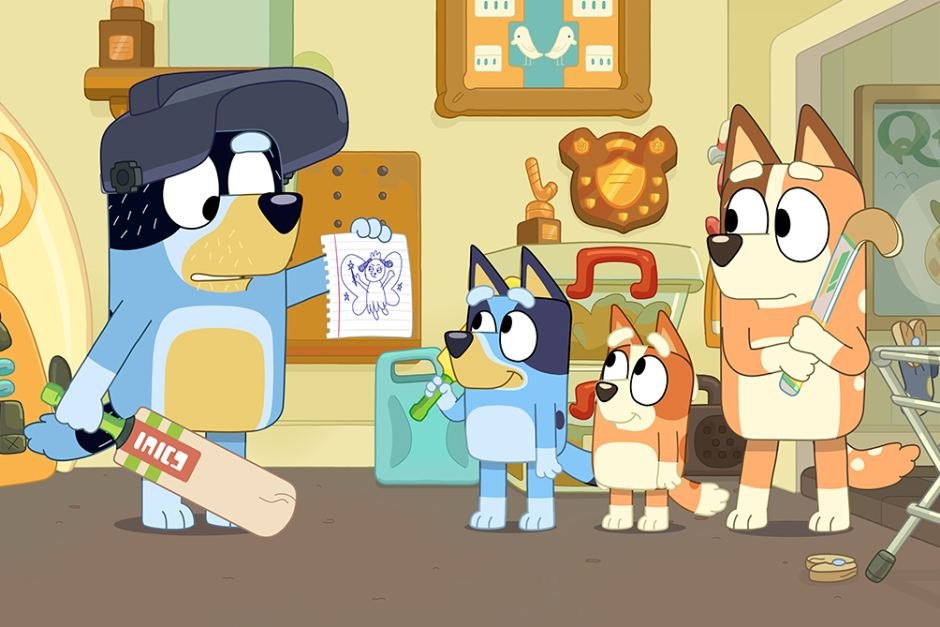 This Australian show about a blue puppy has become explosively popular since its arrival in 2018. It features a blue puppy who goes about his routine life with optimism, curiosity and lots of energy. Vibrant and colorful, this show has been noted for its emphasis on kids discovering the joy of life rather than sticking to lessons of literacy and education. Bluey's father plays a strong role in the show too and has been praised as the perfect role model for new parents.
In fact, it has been reported that the makers of Bluey get mails from parents on a daily basis appreciating the show's appeal to both kids and parents alike. Having won the Logie Award for Most Outstanding Children's Program and nominated for the International Emmy Kid's Award, the Australian kid's series is expected to be massively successful and appealing throughout the world.
5. Blue's Clues (1996-2006)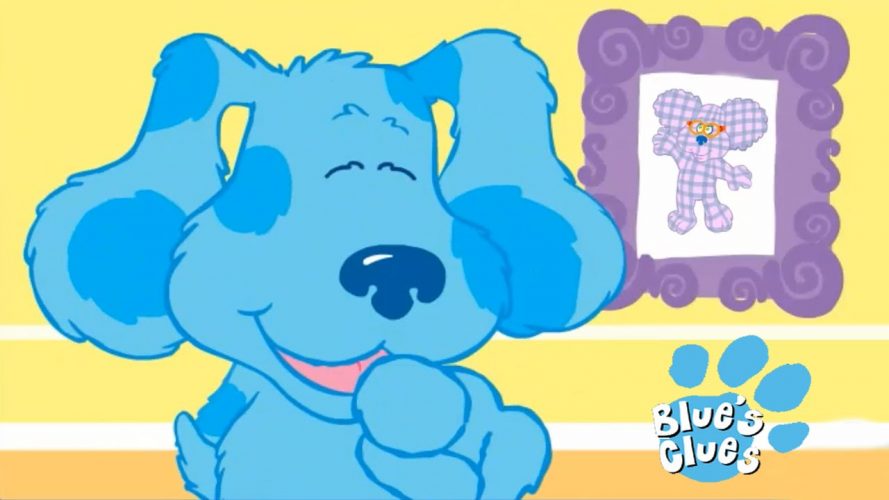 This mix of live-action and animation was another extremely well-researched kid's show that aired on Nickelodeon. Using a narrative format, it incorporated a color scheme that resembled a children's storybook, enhanced by the simple paper cut-out like shapes of its animations. Executive producer, Todd Kessler had worked with 'Sesame Street' before and hence had invaluable experience which he could utilise to offer another kid's show which could correct the flaws that he thought 'Sesame Street had.'
For instance, Kessler believed that a more visual style would be more appealing to kids and went ahead with that for 'Blue's Clues.' Moreover, the extensively researched curriculum was drilled into its young viewers' minds with the use of repetition- a technique that would be incorporated into other educational shows for children in the future like 'Dora the Explorer.' Having ended in 2006, Nickelodeon announced a sequel to the series titled 'Blue's Clues and You'.
Some of the show's iconic characters include Blue, a dog and his owner, Steve, played by Steve's Burns who was the show's host. Kids would also remember the anthropomorphic mailbox who had a letter for Steve each episode and was voiced by Michael Rubin. In the fifth and the sixth season, Steve was replaced by Donovan Patton who essayed the role of the host as Steve's younger brother.
4. Dora the Explorer (2000-2019)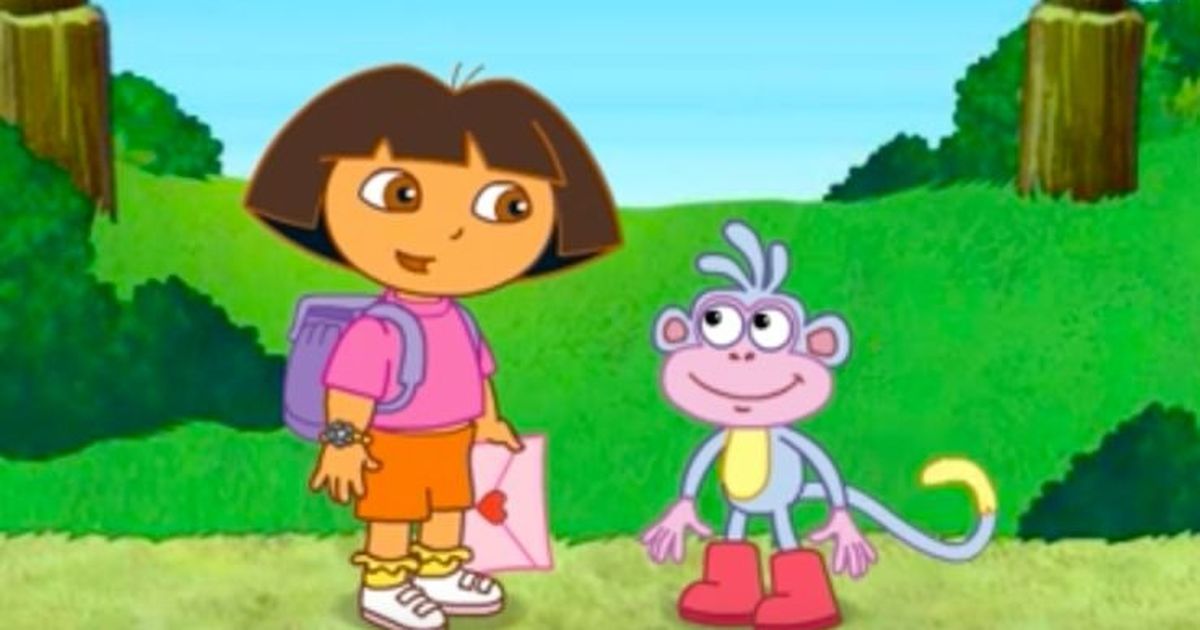 Who doesn't remember Dora? This innocent, seven-year-old Latina girl would go on a new quest along with her monkey friend Boots each episode. One of its hallmark educational techniques was its employment of audience assistance. Basically, if you recall, Dora would face a few obstacles each episode which could be solved by a simple on-screen puzzle. These puzzles would generally test the viewers' counting or basic linguistic skills.
After Dora would narrate the riddle or puzzle, there would be a few seconds of silence during which the kids could try to solve and answer it. After that window, Dora would provide the correct answer and the show would move on. Almost every episode, one of the puzzles would revolve around avoiding the antagonist, Swiper's attempts to disrupt Dora's journey. "Swiper no Swiping!" became the memorable introductory dialogue that Dora would say to warn the viewers of Swiper the fox's incoming danger.
Read More: Shows Like Hello Ninja
3. Barney and Friends (1992-2009)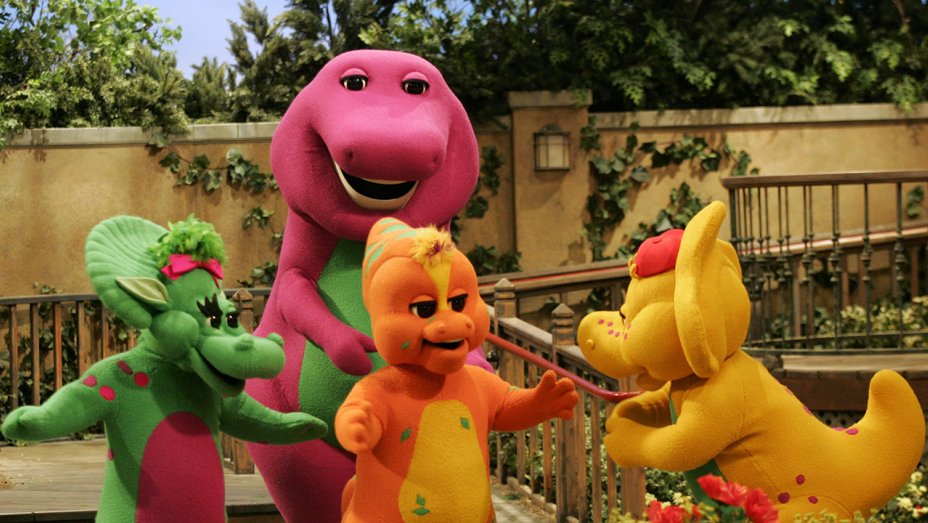 PBS's take on edutainment programming meant for kids resulted in this optimistic and colorful show called 'Barney and Friends.' The main character was Barney, a friendly, talking dinosaur that would conjure to life from a soft toy at the beginning of each episode. Along with other talking dinosaurs, Barney would sing, dance and narrate to entertain the kids with a particular episodic theme.
2. Mickey Mouse Clubhouse (2006-2016)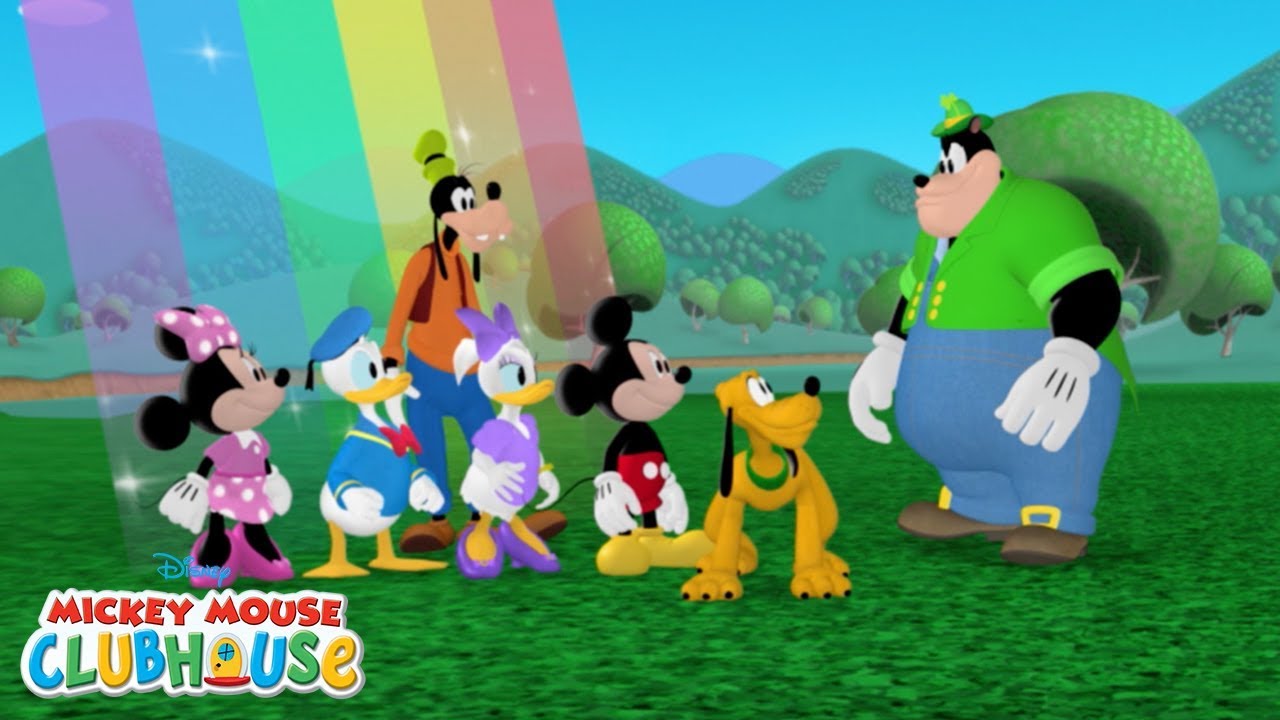 Disney's first program for pre-school kids, 'Mickey Mouse Clubhouse' witnessed some of the studio's most successful characters like Mickey Mouse and Donald Duck solve a new set of problems each episode, teaching its viewers a thing or two along the way. With a new puzzle each episode, the show would include riddles and puzzles that would test the kids' arithmetic and geometric (shape recognition) skills.
The show utilised audience interaction similar to the way 'Dora the Explorer did' by giving its viewers a few seconds after explaining each riddle before handing out the correct answer. Disney's attempt at tapping on the edutainment market was met with mostly positive reviews due to its easy going, yet educational tone and the fact that kids could instantly identify with its timeless characters.
1. Sesame Street (1969-)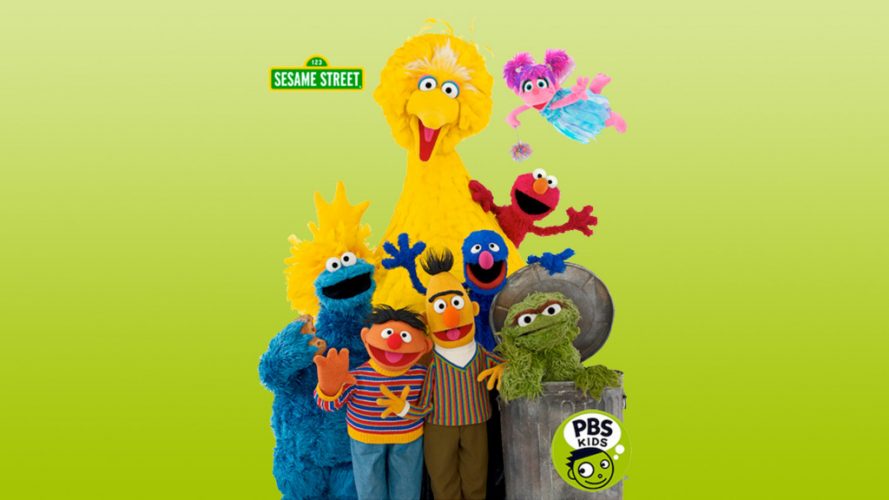 This show is an obvious choice since creators of 'Sesame Street' have been roped in to create Apple TV's 'Helpsters.' Hence, the similarities between the two aren't concealed. It would not be wrong to say that this show is as much a part of the American media culture as Marvel is. Created in 1969, the makers wanted to created something that could "master the addictive qualities of television and do something good with them." It took two years of research to come up with the show's concept and format, making it the first television show for pre-school children with formal research.
By the time it completed fifty years of broadcasting, 'Sesame Street' had become an extremely popular phenomenon with the show being aired in over 70 languages around the world. Apart from its educational qualities, the show was known for its inclusivity: with its preference of hiring female actors. 'Sesame Street' wasn't naturally timeless though. The makers had to constantly adapt with the changing media landscape and they would make huge changes whenever required, sometimes changing the format completely. For instance, in the early 2000s, the children's TV show started to put an increased emphasis on narrative story lines due to a change in the consumers' viewing habits. Using original music, a colourful set and lots of humor, Sesame Street constantly tweaked its format based on research and audience response to hold the kids' attention.
Read More: Shows Like The Morning Show