If you love a good, absurd superhero series that is not particularly loyal to the DCEU or MCU, then you must have loved the Netflix Original, 'The Umbrella Academy'. The hit show follows a dysfunctional clan where all the members have superpowers. It is based on the comic book series of the same name. We have a bunch of adopted siblings who reunite, following the death of the patriarch and team up to save the world from an upcoming apocalypse. Of course, it is always great to watch a story, led by superheroes, on a quest to restore global peace. If you want to binge on some similar series that are thematically and tonally similar to 'The Umbrella Academy', worry not. Here's our comprehensive list. Luckily for you, most of these shows are available on Netflix, Hulu, or Amazon Prime.
7. The Gifted (2017-19)
'The Gifted' is the first show that comes to mind when we mention 'The Umbrella Academy'. Based on 'Marvel's X-Men', it is about an ordinary couple who discovers that their kids have superpowers. Set in an alternate universe where the X-Men have disappeared, 'The Gifted' follows the family as they go on a run to save themselves from the government. This is when they meet an undergound group of mutants who are struggling to survive.
6. Inhumans (2017)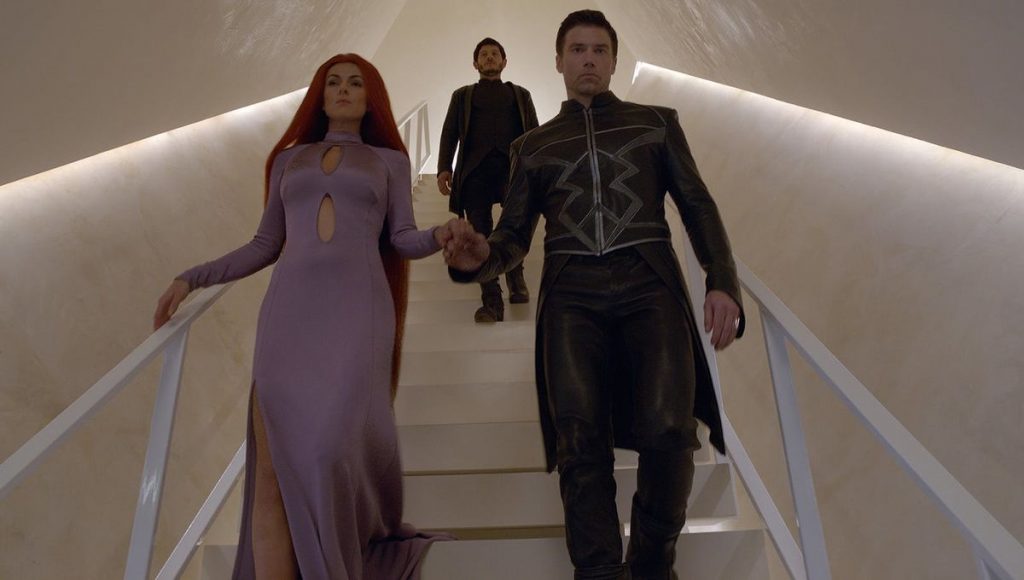 Embracing the same trope as that of 'The Umbrella Academy', 'Marvel's Inhumans' is based on the eponymous comic series from the MCU. Even here, we have a family, where none of the members are 'normal'. The story follows Black Bolt and the rest of his Inhuman Royal Family as they flee to Hawaii after a military coup. Well, if you love a show that centers around a family get-together to save the world, then give this one a try!
5. Doom Patrol (2019-)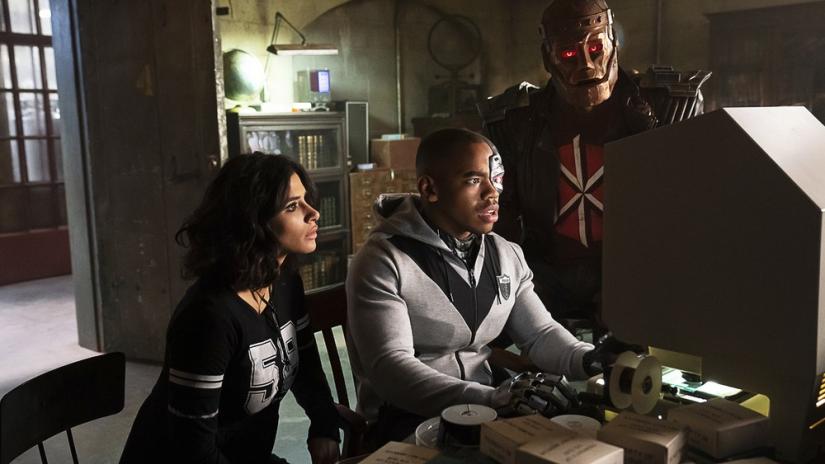 Another unmissable series for fans of 'The Umbrella Academy' is undoubted-ly 'Doom Patrol'. And here's a spoiler! The original 'Doom Patrol' comics were the inspiration behind Gerard Way's 'The Umbrella Academy'! What happens in the tv version is, an extremely rich scientist brings together a group of misfits and raises them inside a mansion. All of them have special capabilities, which are a result of tragic incidents. However, none of the superheroes are happy with their powers and they treat their abilities more as afflictions.
4. Marvel's Runaways (2017-19)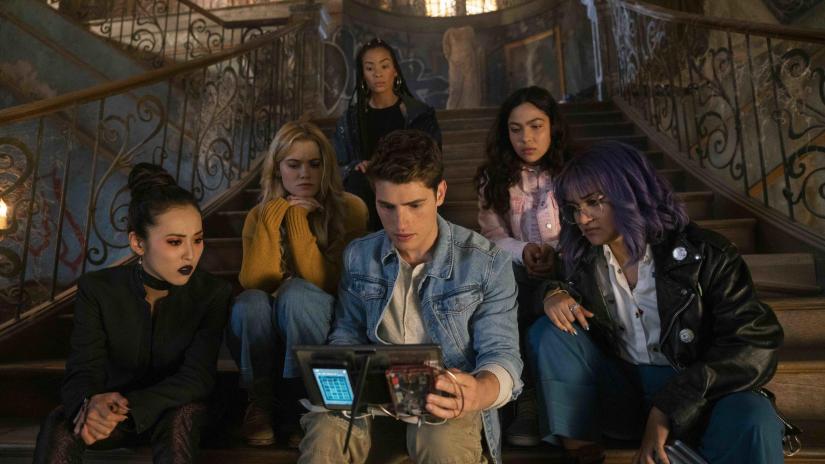 Yet another story about dysfunctional clans and teens with superpowers is 'Marvel's Runaways'. The show, which is available on Hulu, is about a bunch of teenagers, who are on the run. They unite, in spite of their different backgrounds, to fight against one common enemy — their parents, who are the members of an evil organization called The Pride. 'Runaways' follows these kids as they slowly learn to live on their own while discovering means to stop The Pride.
3. Deadly Class (2019)
'Deadly Class' is not a superhero series per-se but it embraces a similar premise to that of 'The Umbrella Academy' — where a community comes together to understand each other. The show's events take place in the 1980s when we meet a homeless, disillusioned teen. He is then recruited into King's Dominion, an elite private school for kids of the world's most dangerous families. In this new environment, Marcus needs to follow his own moral standards while trying to fit into a rigorous curriculum, ruthless social norms, and teenage dilemmas.
2. Titans (2018-)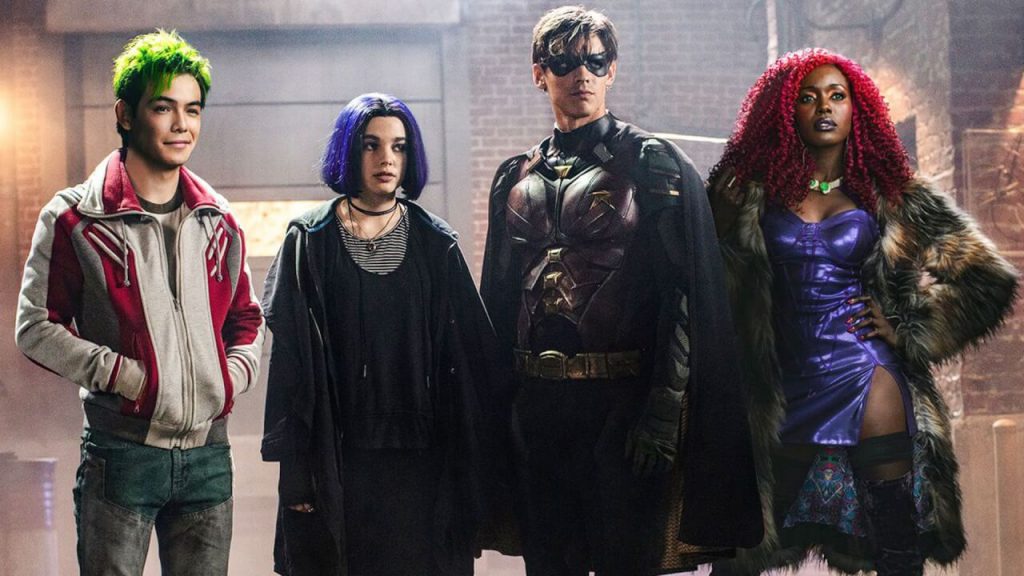 Created by Akiva Goldsman, Geoff Johns, and Greg Berlanti, 'Titans' is DC Universe's show that takes inspiration from the DC comics, 'Teen Titans'. The reason we have included this title in this list is that it strongly resembles 'The Umbrella Academy' in terms of the general storyline. A bunch of young Titans bands together to save their world from evil and other perils. Featuring an ensemble cast, similar to 'The Umbrella Academy', 'Titans' does justice to its source material and truly shines with regard to its characterizations.
1. DC's Legends of Tomorrow (2016-)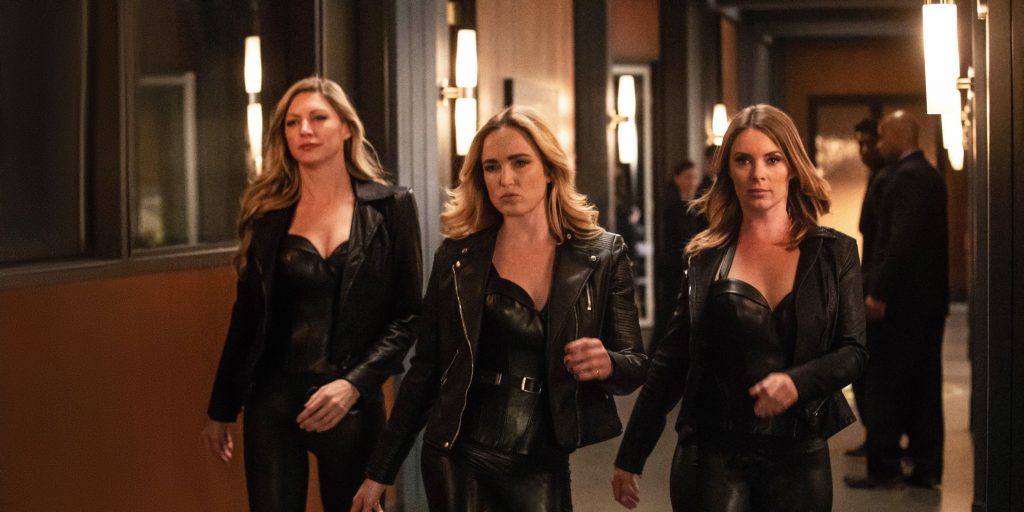 Rounding up this list is 'DC's Legends of Tomorrow'. And you will love this superhero series if you liked the element of time travel in 'The Umbrella Academy. It is based on characters introduced in the DC Universe like Arrow and The Flash. What happens here is when Time Master Rip Hunter's family is murdered, he assembles a team of heroes. The crew then travels to the future in order to kill Vandal Savage in 2166.
Read More: Best Shows Like Cursed