AppleTV+'s 'Shrinking' is a comedy-drama series starring Jason Segel and Harrison Ford in the lead roles. It revolves around therapist Jimmy Laird, who is slowly learning to cope with the loss of his wife. In the sixth episode, titled 'Imposter Syndrome,' Jimmy returns to his self-destructive ways after a party at his house brings back flashbacks of his final days with Tia. Meanwhile, Paul grapples with the aftermath of telling his daughter about his medical condition. If you wish to catch up on the episode's events and end, here is everything you need to know about 'Shrinking' episode 6! SPOILERS AHEAD!
Shrinking Episode 6 Recap
The sixth episode, titled 'Imposter Syndrome,' opens with Sean continuing his therapy sessions with Jimmy on Paul's advice. Although Paul and Jimmy seem to have resolved their issues, Paul still does not show praise for Jimmy. Instead, he uses Sean as an example to indirectly hint that Jimmy still has unresolved emotional issues stemming from Tia's death. Elsewhere, Gaby tries to get back into the dating game but fails to hook up with a guy as his presence does not arouse her. Gaby confides in Liz about the same.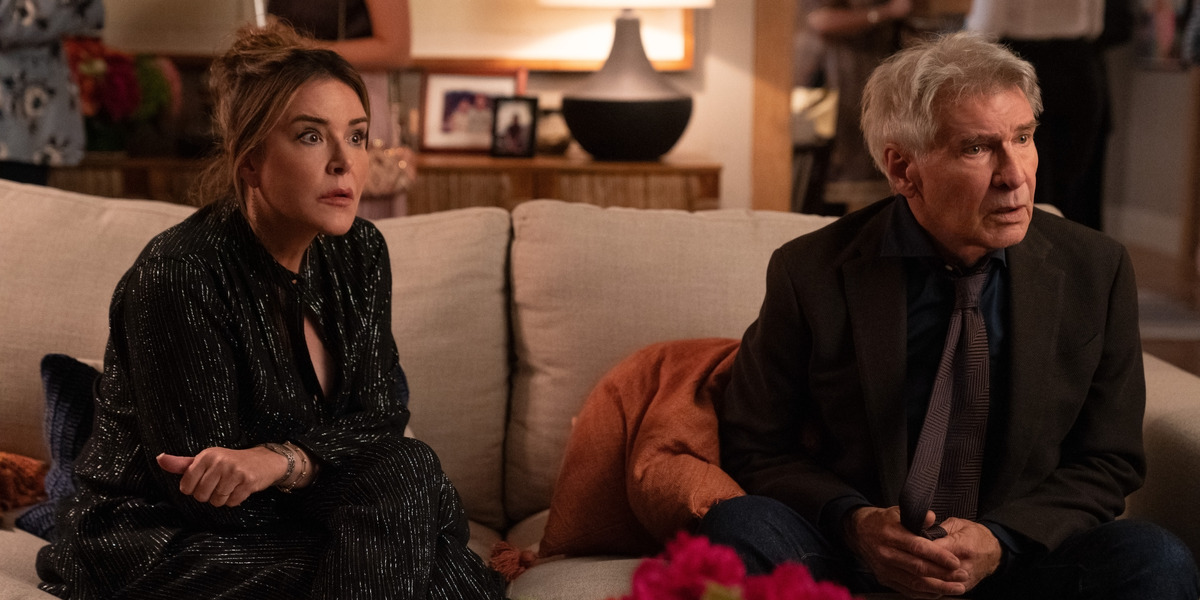 Meanwhile, Liz picks up Alice from school and gives Paul a pack of weed gummies to help with his Parkinson's disease. Brian shows Gaby and Jimmy the ring he purchased for proposing to his boyfriend, Charlie. Brian wants to throw a party for all their friends where he will propose to Charlie. However, when Brian suggests having the party at Jimmy's home, the latter refuses as it brings back memories of his deceased wife. After coming home, Alice convinces Jimmy to have the party.
At Jimmy's home, Brian lays down his plan for proposing to Charlie. He wants Jimmy to play the piano in front of their friends while he sings his and Charlie's favorite song. Later, Jimmy and Brian make preparations for the party. Meanwhile, Sean is uncomfortable about attending the party and confides in Alice. Alice promises to help Sean avoid any awkward conversations at the party and convinces him to attend. Liz and Derek arrive at the party, and Jimmy starts having flashbacks of his final dinner party with Tia at their house.
Elsewhere, Paul, who told his daughter, Meg, about his Parkinson's, uses the weed gummies to relax. However, Paul becomes stressed when Meg decides to drop all her work and prepares to come to look after her father. As a result, Paul also decides to attend the party to distract himself. Jimmy tries to mingle with the guests at the party but is constantly reminded of Tia. On the other hand, Gaby receives awkward reactions over her divorce from Nico.
Gaby and Liz talk about the former's lowered sexual libido. After Liz reassures Gaby, she tends to Paul, who is freaking out about his situation. Liz explains that Paul should be grateful that his daughter is willing to care for him. However, Paul feels underserving of his daughter's empathy since he failed to be a good father to her after his divorce from Meg's mother. Jimmy sees Alice and Sean getting close and intervenes. He reveals knowing about Alice's crush on Sean.
Alice is upset and retreats to her room while Sean comforts her. However, when Alice tries to kiss Sean, he backs out and leaves the room. Meanwhile, Jimmy breaks down in front of Gaby about Tia falling out of love with him shortly before her death. A depressed Jimmy has too many drinks by the time Charlie arrives at the party. As a result, Jimmy messes up Brian's proposal after he starts vomiting vigorously. Brian laments about his plan's disastrous outcome, but Charlie accepts Brian's proposal, and they decide to get married.
Shrinking Episode 6 Ending: Did Tia Love Jimmy?
During the party, Jimmy tells Gaby about his last days with Tia before she died. Jimmy explains that the couple was always fighting, and Tia sounded resentful of Jimmy. Tia grew unhappy with her life and somewhere blamed Jimmy for it. As a result, Jimmy felt that Tia no longer loved him and that their marriage was nearing the end of its course. Jimmy's negative emotions lead to his breakdown at the party. In the episode's final moments, Jimmy recovers from his breakdown. However, Gaby shows Jimmy a picture of Tia from her birthday party depicting Tia adoring Jimmy as he makes a toast.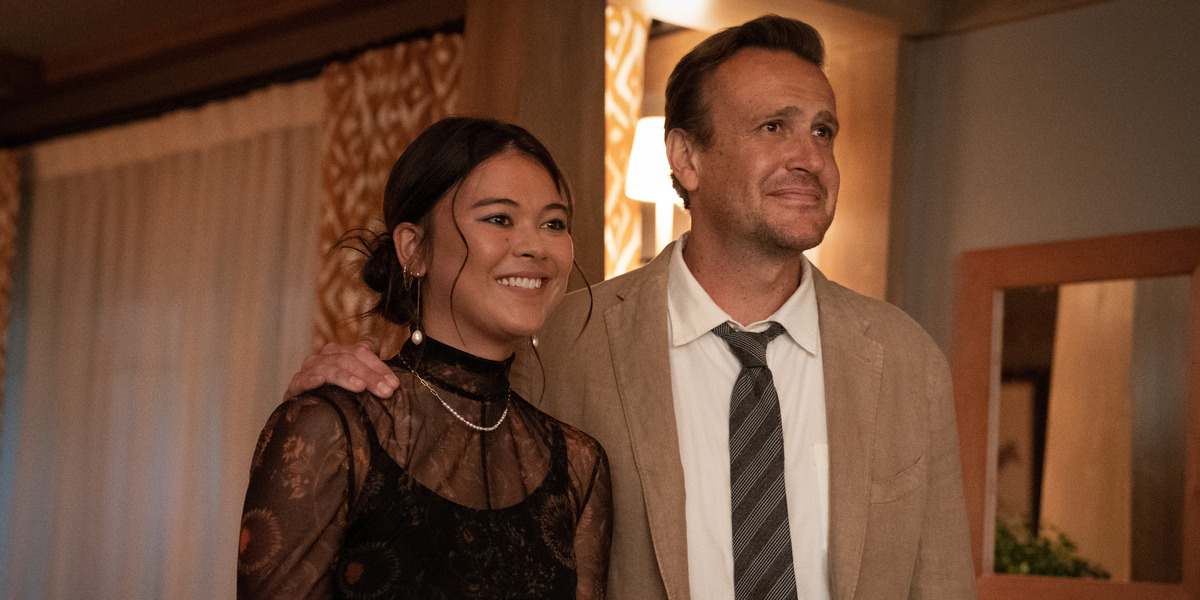 Moreover, Gaby asks Jimmy to stop letting his intrusive thoughts torture him. Thus, Jimmy's reservations about his relationship with Tia are resolved. Jimmy believes that Tia was still in love with him until her death. However, it seems that the moment of clarity also allows Jimmy to move forward for the first time since Tia's death. In the final scene, Gaby and Jimmy's heartfelt conversation translates into mutual attraction, and they kiss. The episode's ending sets up a potential romance between the two lifelong friends and co-workers. However, given their past traumas and complex social circles, it will be interesting to see if Jimmy and Gaby pursue a relationship.