In 'Skip and Loafer' or 'Skip to Loafer' episode 10 titled 'Scrambling and Dripping,' Mitsumi and other students of her school start their preparation for the school festival. Although Shima has agreed to take part in the school play, he is still concerned about the kind of role he is going to play in it. His childhood friend later reminds him that if he continues to do things just for the sake of his public image, then he will end up snapping at some point. Meanwhile, Mitsumi takes too many responsibilities on herself and ends up disappointing one of her school friends.
Shima Participates in School Play
With the school festival about to start, Mitsumi is preoccupied with her responsibilities as a member of the Student Council. She observes students from different classes put their heads together to organize the event and make it successful. She is quite impressed and wants to do her best as well. Meanwhile, the students of her own class are preparing a play in which Shima is also going to act. Asano is made her class's school festival representative and gives a short speech in front of the class.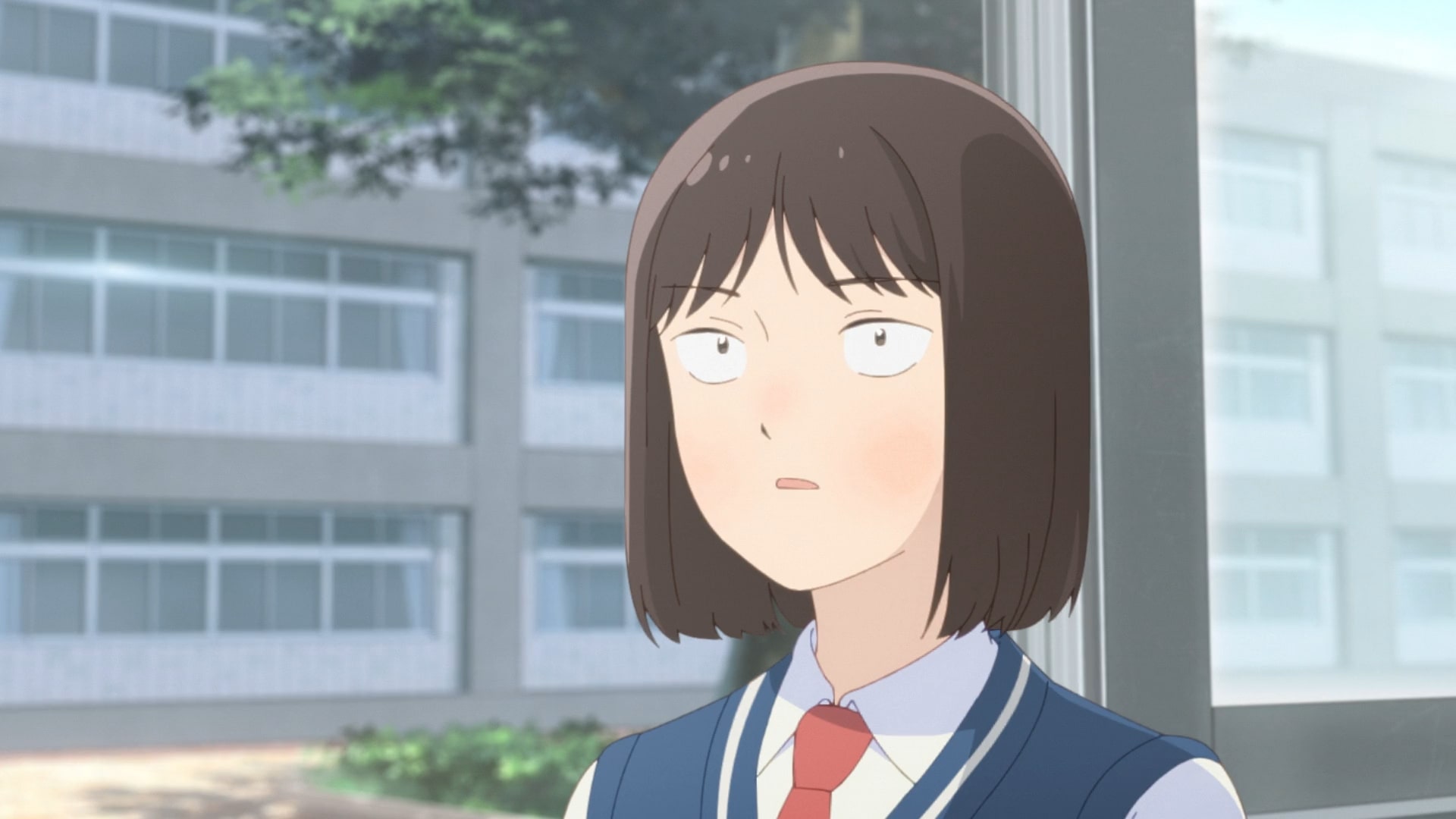 All the students are happy to work under her and decide to give their best. Later Shima meets his old friend and the two get to talk about his decision to participate in the play. Kurusi is naturally concerned as his friend has given up on acting a long time ago. So for him to change his decision all of a sudden is quite surprising. Shima opens up that he decided to say yes only because of peer pressure.
Kurusi points out that if Shima continues to do things just for the sake of his public persona then he will snap at some point. Shima is also painfully aware of his conundrum but has failed to find a solution to it. When the rehearsals for the play finally begin, Shima does a good job. Meanwhile, Asano and her friends want to take one last look at the screenplay and have a discussion about it the day after that. Mitsumi agrees to help as well even though she is really busy.
Shima notices that she is overworking herself and running here and there frantically. This reminds him of his childhood and he empathizes with her. Later that night, Mitsumi could not do her job and the next day she informs Asano about the same. She is already disappointed in herself and feels sad when she notices that Asano is criticizing her behind her back. Shima also observes everything and decides to spend some time with Mitsumi so that she can feel better.
How Does Shima Cheer Mitsumi Up?
After Shima spends some time with Mitsumi she realizes that he has heard Asano saying things about her work earlier that day. Despite dealing with his own problems, he was kind enough to take care of her and even made sure that she is feeling fine. This is quite an emotional gesture for Mitsumi and that's why she starts crying. Once Shima manages to calm her down once again, she opens up about her feelings. She recalls noticing that Shima did not want to be part of the school play but he still decided to agree.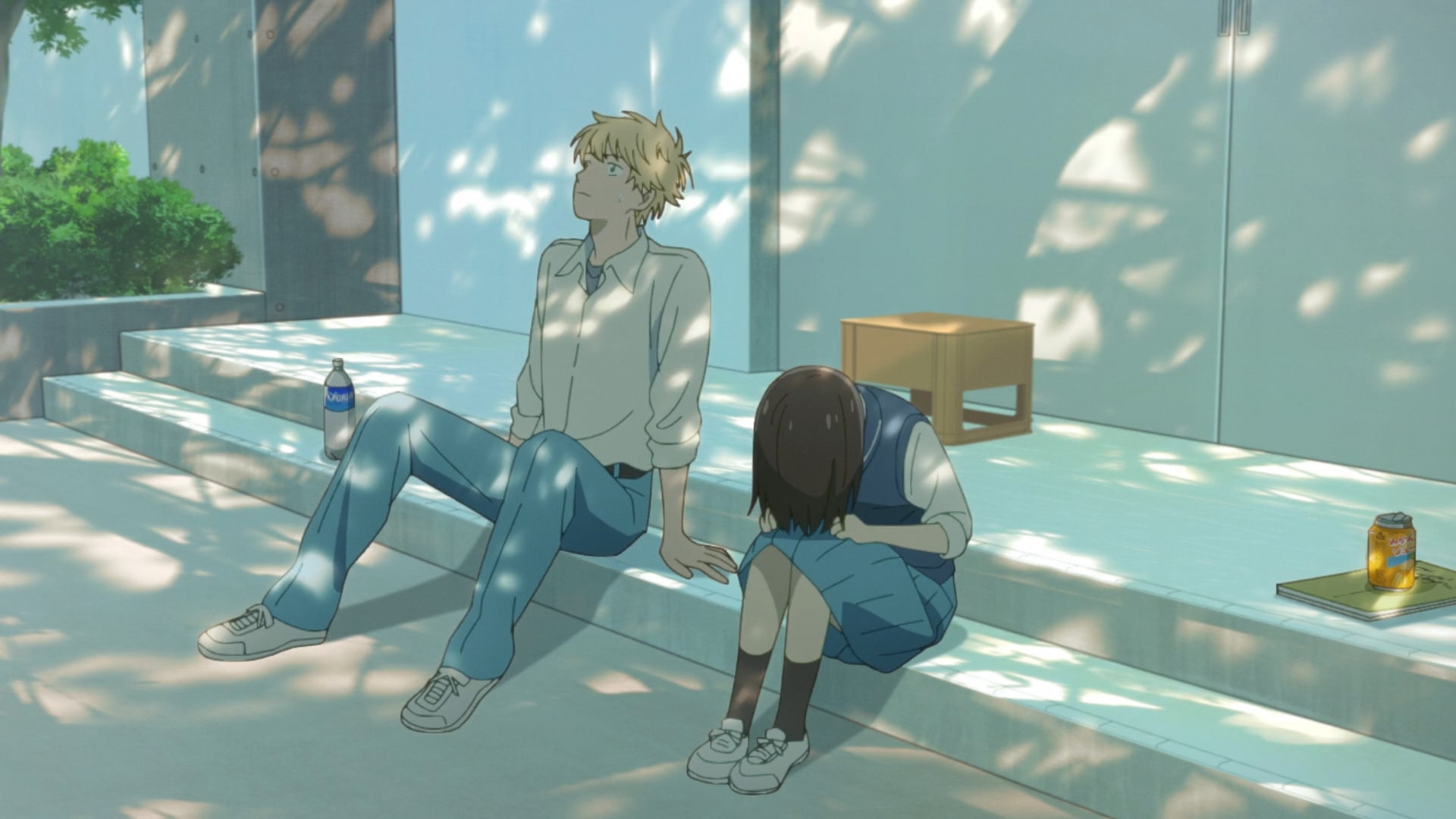 In contrast, Mitsumi feels that she was only thinking about herself and failed to carry out her responsibilities. This makes her feel miserable. Shima observes her patiently and comes to realize that Mitsumi is struggling to adjust to city life. He feels that she is so used to living in the mountains and by the sea that she will never come to terms with the fast-paced city life. Mitsumi then praises Shima's performance in the play and talks about the song that he did.
Shima then decides to dance with Mitsumi and interestingly manages to cheer her up. She later admits to him that she is the kind of person who falls flat on her face a lot of times but that also makes her more resilient as a person. Mitsumi then goes to talk to Asano and manages to resolve the conflict with her. Later, Shima's mother finds the pamphlet about the school play and finds out that he will be acting one more time after all these years.
Read More: Skip and Loafer Episode 9 Recap and Ending, Explained