'Small Axe: Lovers Rock' is the second entry in Oscar-winning filmmaker Steve McQueen's ('12 Years a Slave') film anthology series about West Indian experience in London. Unlike the rest of the film in the series, it is not inspired by a real-life story of an individual going against the system. Instead, it celebrates one of the important gifts of the community to the world, Reggae music, especially its eponymous romantic variation.
Starring mostly unknown actors, the film pulsates with so much unbridled passion and a profound joy that they take precedence over plot and character development. It showcases the rawness of youth through every beat of its music. In the film's thumping center is the budding romance between Martha (Amarah-Jae St. Aubyn) and Franklyn (Micheal Ward), who meet each other for the first time at a blues party. SPOILERS AHEAD.
Small Axe: Lovers Rock's Plot Synopsis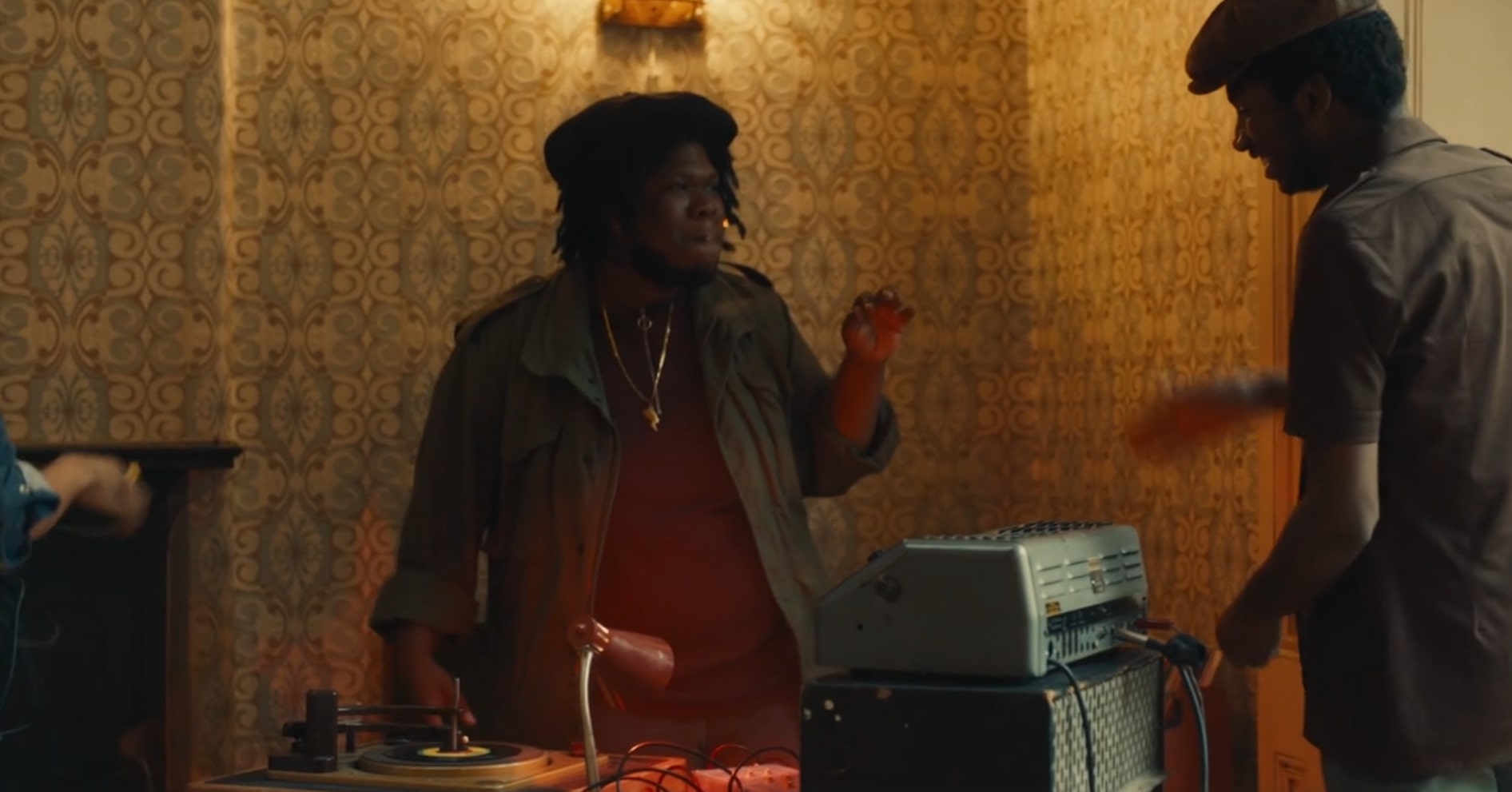 The film begins with preparations for the party. The boys remove and replace the furniture with a rented sound system, while the women in the kitchen dance, sing, and make goat curry. Friends and roommates Cynthia (Ellis George) and Grace (Saffron Coomber) dance together in front of their mirror in their bathrobes before straightening their hair and putting on their dresses for the party.
Elsewhere, Martha sneaks out of her home and rendezvouses with her friend Patty (Shaniqua Okwok) at a playground. They are going to the party as well. So the two women take the bus, earning compliments from their co-passengers for how beautiful they look. The appreciation continues when they reach the venue. They don't even have to pay the customary entry fees to the bouncer to enter the party. The girls dance together to Carl Douglas' "Kung Fu Fighter," among other songs.
As the pace of the music picks up, Martha and Patty meet Franklyn and Reggie (Francis Lovehall). Although Reggie and Patty's budding romance dies a natural death within an hour of their meeting, Martha and Franklyn discover that they want to know more about each other. When Martha sees that Patty is leaving, she rushes out to stop her but is already too late. Later in the evening, she saves Cynthia from being raped by Bammy (Daniel Francis-Swaby).
When Bammy tries to threaten Martha, Franklyn steps in. The arrival of her cousin, Clifton (Kedar Williams-Stirling), initially agitates her, as it does the bouncer. Ultimately, he, too, assimilates into the crowd. Martha and Franklyn leave right before the party takes a wild turn. He takes her to his workplace, a car mechanic shop. He is subsequently reprimanded by his boss for bringing his date there. The film ends with a promise that these two characters will meet again soon.
Small Axe: Lovers Rock Ending
The story takes place in the course of a night. Martha and Franklyn meet, get to know each other, and spend much of the night dancing. If music is how the film communicates its sentiments, then dance is its medium for passion. As the film progresses, the dance becomes wilder, more primal. After Martha and Franklyn leave together, the music and the dance reach their rebellious peak. A roomful of people utterly loses themselves to the rhythm.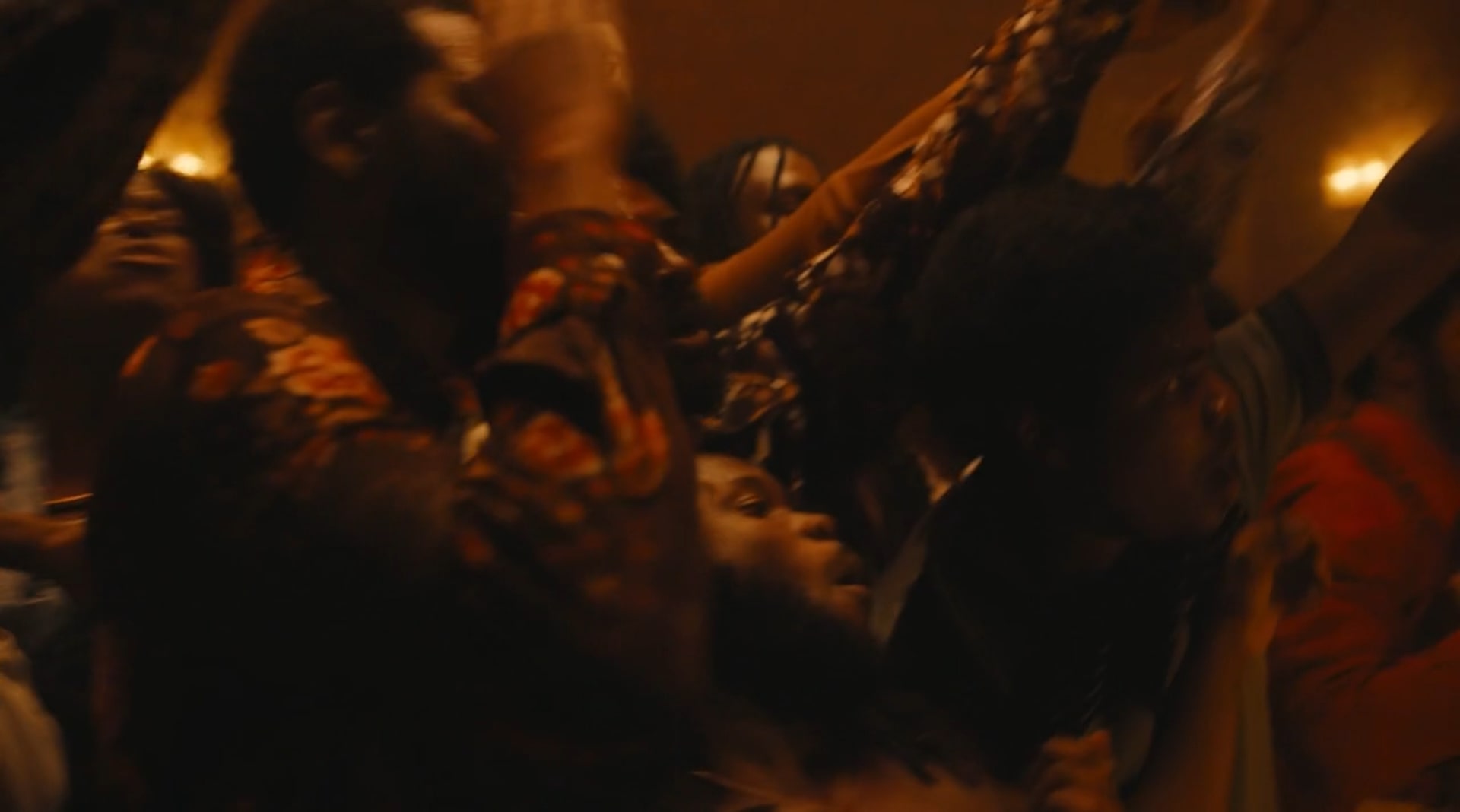 'Lovers Rock' is as much about these parties as it is about the titular variation of reggae music. The film is set in 1980 when these parties were a common occurrence in the West Indian communities across the UK. As the film portrays, people hosted these parties in their own homes. They often turned their living rooms into dance floors. These parties were a complete aesthetic experience. Quintessentially Caribbean dishes like goat curry and callaloo were generally served there.
A Bicycle Ride Back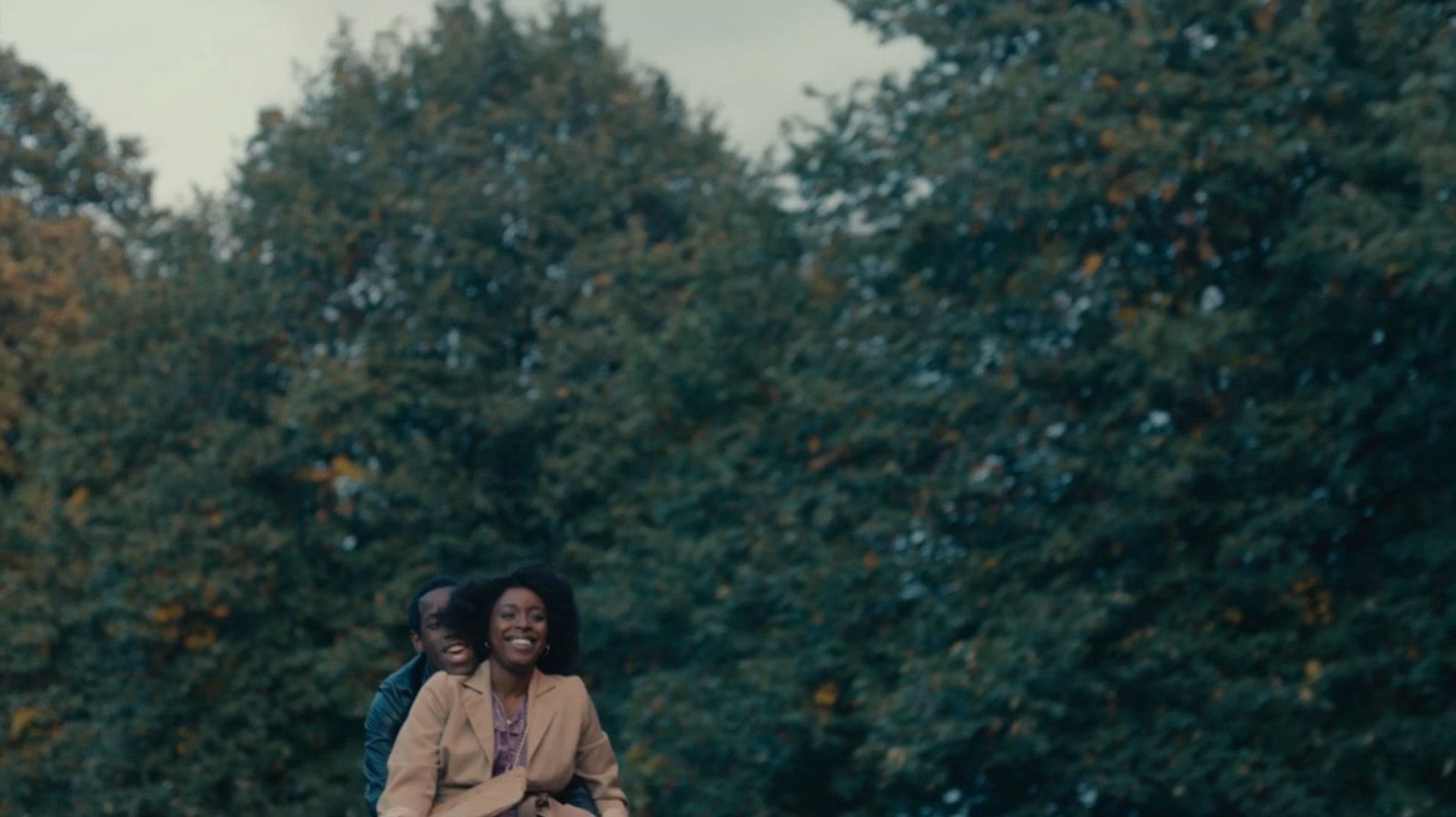 As the morning comes, Martha and Franklyn ride away from the party on his bicycle. The glamor of the night before has been lifted, and both of them are now bare before each other's eyes. He takes her to his workplace, a garage, hoping to continue their adventure together. Once again, there is music and booze. But this is not a blues party. They are soon interrupted by Franklyn's boss, who, although acts civil towards Martha, reminds Franklyn of his place. A slightly deflated Franklyn leads Martha to the bus stop.
In a sense, the kiss they share seals the deal between them, which stipulates that this is not the last time they will see each other. Martha promises that she will call Franklyn that night. A smile plays on her lips as she takes the bus. She then sneaks back into her room, takes off her jacket and shoes, and gets into bed. Right then, a woman's voice calls her out. They have to go to church. Although she doesn't get any sleep, Martha happily accepts that tradeoff. After all, it was a night to remember. Amidst the music, dance, and a cultural celebration, she found love.
Read More: Is Small Axe: Lovers Rock a True Story?