Encompassed by the glory of their family's legacies, 'Southern Charm Savannah' chronicles the journey of millennials whose lineage can be traced back to the country's forefathers and even the first Jewish settler of a quaint town. As the series traces the personal and professional lives of the socialites, it encapsulates the highs and lows of young people and their struggles in Savannah, Georgia. Having made its debut in 2017, the franchise appealed to countless fans. Naturally, audiences wonder where are the stars of the show these days.
Catherine Cooper is Now a Real Estate Professional
From the torrent of her personal life to the highs and lows of her professional, Catherine's time on 'Southern Charm Savannah' intrigued several fans. After her time on the show, the Bravo television personality has kept her personal life out of the spotlight. During her appearance on the show, Catherine had left her job, moved out of her studio apartment and even shifted into her parent's home on the Isle of Hope.
Since then, she's climbed the ladder of success. She's currently working with Sotheby's International Realty and has been creating new milestones in her career. The real estate professional has accrued wide renown for her work and continues to work as an industry leader. Not just this, she's also a philanthropist and has used her abilities to support the Alzheimer's Association by participating in different fundraising events.
Daniel Eichholz is Now An Industry Leader
With a heritage that could be traced back to the Revolutionary War, Daniel had gained personal and professional experience exponentially. He had worked with his father for an entire decade before launching his own firm called Get Cases. Since the show, the widely loved television personality has even kickstarted Proclus Global, a unique digital marketing venture that uses data and Artificial Intelligence as the standard for a better future. He is also managing the operational overload of Broughton Partners, an innovative legal marketing and case acquisition company. Besides this, he's also managing his eponymous law firm, The Eichholz Law Firm in Georgia.
Hannah Pearson is Now Managing An Apparel Brand
From fashion to relationships, Hannah's life was full of unique twists and turns. After her jaunt on reality television, Hannah has continued to map the road to more success. Since then, she's opened up an online boutique called Shop Hannah. Her work reflects iconic and timeless pieces that are made of 100% viscose and require delicate care. By combining contemporary styles with effortless comfort, she's made several strives as a creative. Not just this, Hannah has also made strides in her personal life.
Louis Oswald is Now a Husband and a Father
Louis has made several milestones in his life since his time on the show. From finding personal happiness to creating new strides professionally, Louis continues to embark on new adventures. The television personality tied the knot with Rachel Peller earlier this year in May. The couple welcomed their son, Louis Samuel, on October 5, 2023. The newly-turned parents are now focusing on the upbringing and care of their son and continue to find happiness as a little unit.
Lyle Mackenzie is Now Living Outside the Spotlight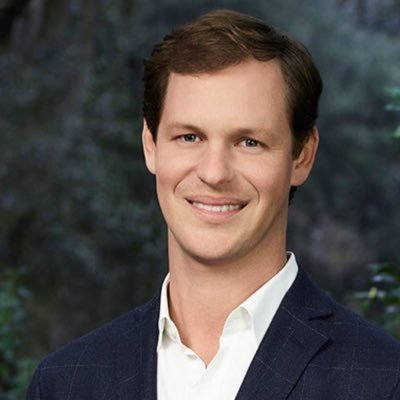 Having given his heart to Catherine, Lyle was head over heels for the Savannah native. However, his proposal to his beau didn't turn out as well as he'd hoped. After an uncomfortable parting, the couple decided to find other romantic pursuits. Since the show, Lyle has maintained a low profile and is seldom active on social media. He is currently based in Atlanta, where he's the Director of Sales for Buy-Rite Salon and Spa Equipment.
Ashley Borders Owns Butter Radish
In the hopes of creating a creative empire in her community, Ashley had plunged into challenges head first. From having kickstarted her first clothing line at the age of 16 to making progress as a glamorous and chic woman, she went on to display her spirit without a doubt. Since the show, Ashley has parted from Dennis. She has now tied the knot with Aaron Zigman, a composer. Still a textile savant, Ashley has since kickstarted Butter Radish, her own clothing company. When she's not working, the television personality likes to let her hair down and enjoy it with her loved ones. Ashley is still close to her son, Izzy and continues to support him across the milestones in his life.
Hagood Coxe Owns a Traditional Sake Brand
Yielding the tag of the modern Rennaissance woman, Hagood joined the cast in season 2 and made her way as the quintessential Southern woman. Since the show, the driven entrepreneur has made several milestones in her career and personal life. She has been working with South Magazine as their Sales Account Executive and has also been associated with Carolina Plantation Rice as a Sales Representative for more than a decade. The avid traveler recently turned 30 and has been enjoying her time with her friends and family, exploring new places. She's also launched her Sake brand called Carolina Sake, which is manufactured in the fields of the Lowcountry of South Carolina, relying on antiquated Japanese knowledge.
Happy McCullough is Now A Business Owner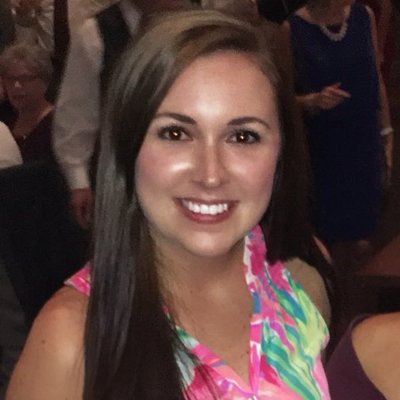 Happy has maintained a low profile since marking a remarkable presence in the show. Going against traditional norms, Happy had tied the knot with Azam Mughal. However, not too long after her brief sojourn on reality television, she and Azam decided to part ways and sought a divorce. Since then, the television personality has kept a low profile and has returned to managing her fitness business – Pure Barre Inman Park & Druid Hills.
Nelson Lewis Wears Several Hats Even Today
The seasoned media personality and television producer had to deal with several ups and downs during his time on the show. Nevertheless, the former journalist with FOX News has continued to make strides as a professional. Since his time on the series, the Georgia University alum has been living in Atlanta and enjoying life with his loved ones. He is still involved in the newest events and openings in the city. The media personality has also come to be known for his work as a media strategist. Once the youngest board member of Friends of the Art Museum of the Americas of the Organization of American States, Nelson now maintains an equally envious social calendar.
Brandon Branch is Now An Inn Owner
From decorating to embellishing, Brandon's work as an interior and floral designer always kept him busy. When he was not looking after his two Daschunds, Simon and Charlie, he was exploring new things. Since the show, the prosecco pong-loving television personality has been making new milestones with his husband, Jim Johnston. From his media presence to an ever-evolving social media following, Brandon continues to achieve new milestones. He uses his Instagram to share the latest updates in his life and even talks about unique deals that people can try. He has purchased The St. Francisville Inn, a historic property first opened in Southern Louisiana in 1978.
Read More: Where Is Winter House Season 1 Cast Now?