In a similar vein to the 'The Real Housewives' franchise, Hulu's 'Secrets & Sisterhood: The Sozahdahs' is an exciting reality show that revolves around ten Muslim American sisters navigating their independent lives in Los Angeles. Thriving in a metropolitan city like Los Angeles while adhering to the rules of Islam does come with its own challenges.
Moreover, cameras follow these Sozahdah sisters as they deal with everyday issues, adjust to the differences in lifestyle and culture, and explore love while simultaneously striving for success in their professional spheres. Since all ten Sozahdah sisters are new to reality TV, fans are eager to learn more about them and their lives. Well, fret not because here is everything we know!
Everything We Know About Shaista Sozahdah
Interestingly Shaista Sozahdah prefers to lead a private life and has a very limited presence on social media. However, being the oldest sibling, Shaista is pretty well known in the food industry, as she has built up a successful and incredible career as a restauranteur. On top of it, sources mention that Shaista has over two decades of experience in the hospitality industry and currently specializes in Afghan and Pakistani cuisine. Shaista takes her position as the eldest sister quite seriously and often functions as a mother for her siblings. Moreover, she shares an incredible bond with her family and always puts them first.
Everything We Know About Halimah Sozahdah
We are happy to report that Halimah has a successful career as a Riverside County Ombudsman, and she loves using her position to help her community and take care of her fellow men. In fact, Halimah even mentioned that she entered the political and legal field just so she could help people in need, make others feel important, and protect their rights. On top of it, Halimah also advocates for equality in education, and she uses her wealth to fund several education programs. With Halimah being quite active on social media, we do get a sneak peek of the wonderful family life she leads, and we wish her the best for the years to come.
Everything We Know About Khadija Sozahdah
Although Khadija shares an incredible familial life with her sisters, she prefers to keep it under wraps and rarely posts on social media. However, while readers will be surprised to know that Khadija is now married and a devoted mother, the Sozahdah sister insisted that her faith, customs, and values contributed massively to her success. In fact, Khadija is, at times, the person her sisters turn to when they need an altercation solved, although she too can let her hair down and party when the time arises.
Everything We Know About Rabya Sozahdah
Rabya Sozahdah is currently based out of Los Angeles, where she has built a wonderful life surrounded by her sisters. While reports mention that Rabya holds a Master's Degree in business administration, she appears to work as a financial consultant who specializes in crisis aversion. While her work has helped several of her clients recover from near poverty, Rabya also seems to be an avid traveler, and she loves sharing the memories she made with her sisters on social media.
Everything We Know About Shakur Sozahdah
Shakur Sozahdah is a well-known face in the entertainment industry, as she has acted in several productions, including 'November Rule,' 'The Bear,' and 'Shaft.' Additionally, she dipped her toe in directing and producing, although her most prominent role would be in the docu-series 'Secrets & Sisterhood: The Sozahdahs.' Readers will also be interested to know that apart from her career in the entertainment industry, Shakur buys, renovates, and flips houses on the side for extra income.
Everything We Know About Muzlefa Sozahdah
Like her sisters, Muzlefa enjoys a happy family life, although we are delighted to report that she is currently married and a caring mother to her teenage daughter. Interestingly, Muzlefa seems pretty devoted to her faith and relies on it to solve all of life's issues. She even appears to bring her daughter up the same way and often acts as the mediator during altercations.
Everything We Know About Jamila Sozahdah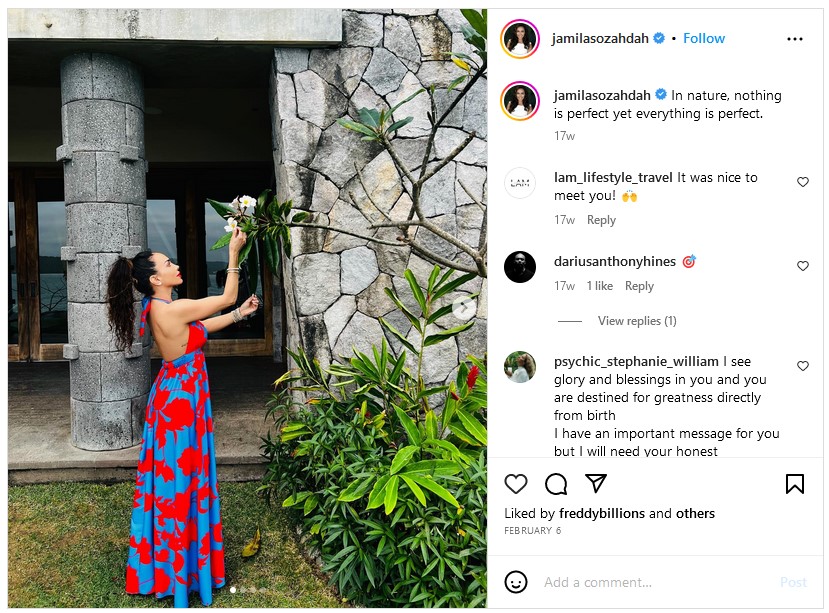 Interestingly, Jamila holds a medical degree and currently earns a living as a physician assistant in Los Angeles. However, since she has always been interested in running her own company, Jamila used her experience to establish Society In Scrubs, a fashion brand that aims to create fashionable and stylish yet practical clothing for people in the medical and healthcare fields. On top of it, she is a vocal advocate for refugee women and children and is an integral part of a non-profit organization that supports such people.
Everything We Know About Siddiqa Sozahdah
While Siddiqa Sozahdah shares an incredible bond with her sisters, she is an avid traveler and loves to lead an outdoorsy life. However, she currently works as an ER and OR registered nurse, although readers will be glad to know that she is an efficient businesswoman and one of the main contributors to the success of Society In Scrubs. Additionally, she supports her sister Jamila in her work with refugees and often helps her plan yearly galas for charity.
Everything We Know About Nooreya Sozahdah
Although not much is known about Nooreya Sozahdah's personal life, she has found success in her professional life as the owner of a private equity firm. While her firm has been known to take on all kinds of clients, from sports franchises to startups and real estate agencies, Nooreya gives special importance to female entrepreneurs and other minorities who aren't privileged enough to obtain investments in a regular way. Moreover, she even enjoys an incredible family life and loves visiting new places around the world.
Everything We Know About Hamida Sozahdah
Hamida is the youngest of all the Sozahdah siblings, although that does not make her the least successful at any angle. In fact, after earning a master's degree in psychology, Hamida went on to obtain a license in behavioral therapy. However, instead of taking the traditional route of a therapist, Hamida decided to work with children who are on the autism spectrum or have special needs. Besides, her social media profile makes it apparent that she loves traveling and leading an active lifestyle.