Paramount+'s 'Special Ops: Lioness' is a spy thriller series that follows a team of CIA operatives whose mission is to locate the head of a terrorist organization and foil his nefarious plot. Starring Zoe Saldaña as Joe, who is in charge of recruiting the person best suited for the job, the show dives into the work of espionage and the operations carried out by the people serving in the military and organizations like the CIA. Joe finds Cruz Manuelos, a young Marine with a lot of promise, and sends her to befriend the daughter of the terrorist they want to find.
While Joe and Cruz are on the field, their boss, Kaitlyn Meade, is in the office, giving them everything they need to succeed in the mission. Kaitlyn handles the politics of the place so that people like Joe and Cruz can work uninhibitedly. Considering how realistically the series is portrayed on the screen, you might wonder if Nicole Kidman's character is based on a real person. Let's find out. SPOILERS AHEAD
Is Kaitlyn Meade Based on a Real Person?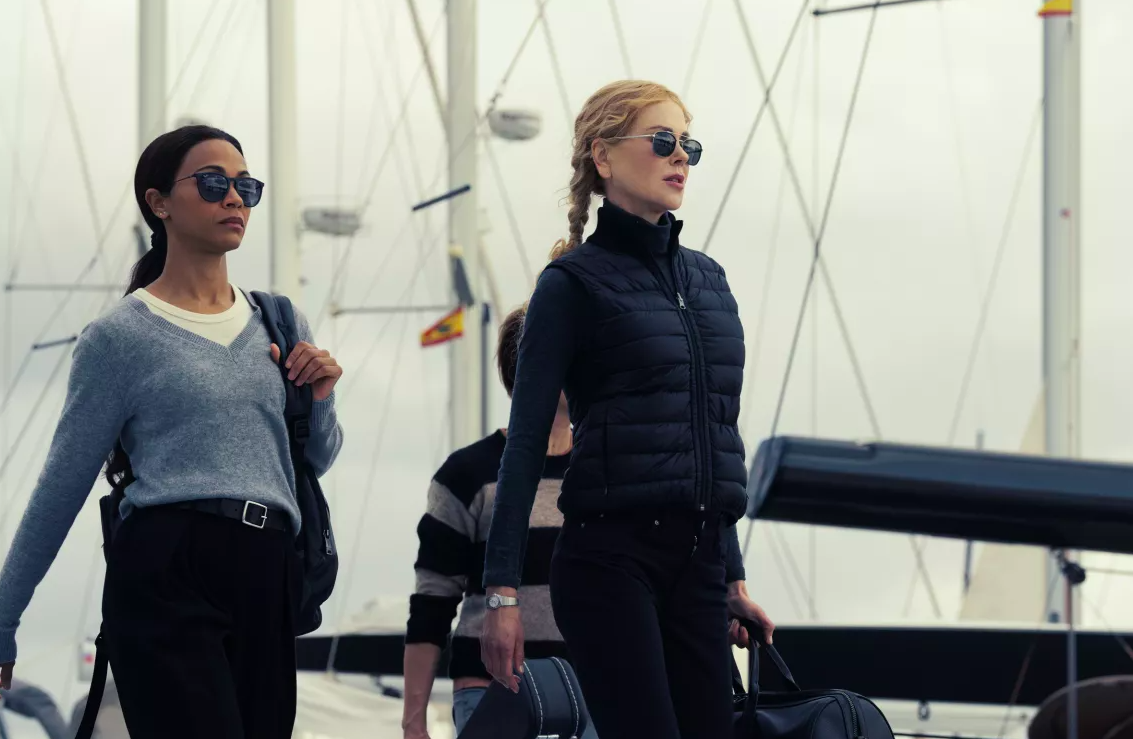 'Special Ops: Lioness' is based on an original story by Taylor Sheridan. He was inspired by a similar real-life program in the military but brought it to the screen through his fictionalized lens. All the characters in the show, including Kaitlyn Meade, are made-up. Interestingly, Kaitlyn wasn't originally in the script.
When Nicole Kidman was brought on board as a producer, she loved the story so much that she wanted to be a part of it on the screen. She asked Sheridan to write a role for her, but not something that would put her on center stage. "I thought, maybe Taylor can write a role for me to support these two women so that we can really have women represented in all of the areas of the Lioness program," she said. Sheridan obliged and came up with the part of Kaitlyn Meade.
Talking about the characters and the plot, Kidman's co-star, Zoe Saldaña, said: "[The character of] Kaitlyn is probably an [amalgamation] of so many women in service that have to deal, day in and day out, with all the politics in order for them to get a program such as the Lioness program funded. Obviously, this is based on programs that exist. This is not a real program. I just think it was really important to get a glimpse into a world of espionage but told through the lens of a woman."
With most of the action taking place with Joe and Cruz in the limelight, Kaitlyn works in the shadow of the CIA executive, whose job is to ensure the program works smoothly. We don't really see her on the field, but her background suggests she has been through it before she landed an office job. "Kaitlyn works in the CIA in an office, but I was in the field, and Joe was one of the first operatives she trained," Kidman said.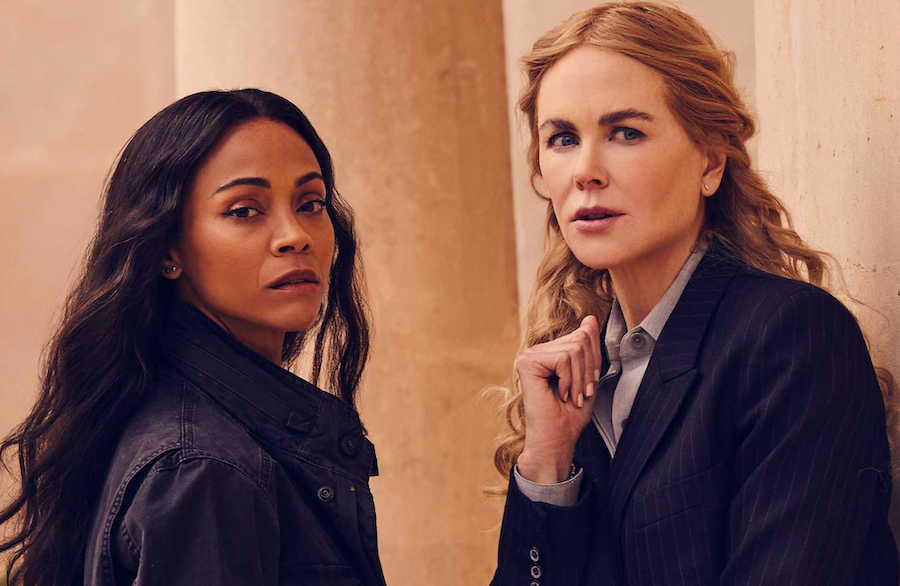 What interested Kidman about the role was the work expected of Kaitlyn and how it plays an important role in everything that happens with the Lioness program. This made her think about the real-life people who handle such jobs and how they separate their personal and professional lives. "[Kaitlyn] and all the other characters are defined by their decision-making, and they make calls that affect a huge amount of people, and they make them very fast and often with no sleep. So their emotional ability to compartmentalize and operate under enormous stress is really fascinating," the Academy Award winner said.
Considering all this, we can say that Kaitlyn Meade is an original character created by Sheridan and tailored around Kidman. Sheridan must have looked towards the real-life people involved in such projects in writing her. However, there is no way to tell if he specifically based it on someone. Still, Kaitlyn was written and acted well enough for the audience to see her as a real-life person.
Read More: Is Cruz Manuelos Based on a Real CIA Agent?