Paramount+'s 'Special Ops: Lioness' is a spy-thriller that follows the story of the operatives involved in a mission to stop a terrorist from executing a nefarious plan. The protagonist of the story is a woman named Joe, played by Zoe Saldaña. She is a CIS operative who recruits people for the Lioness program, which sends them undercover to befriend the women close to the people who are the main target.
Created by Taylor Sheridan, the show presents a realistic portrayal of the challenges faced by the people who dedicate their lives to the service. The internal struggle, as well as the challenge to find a balance between their personal and professional life, is portrayed well by Saldaña's Joe. If you are wondering whether she is based on a real person, here's what you should know. SPOILERS AHEAD
Is Joe Based on a Real Person?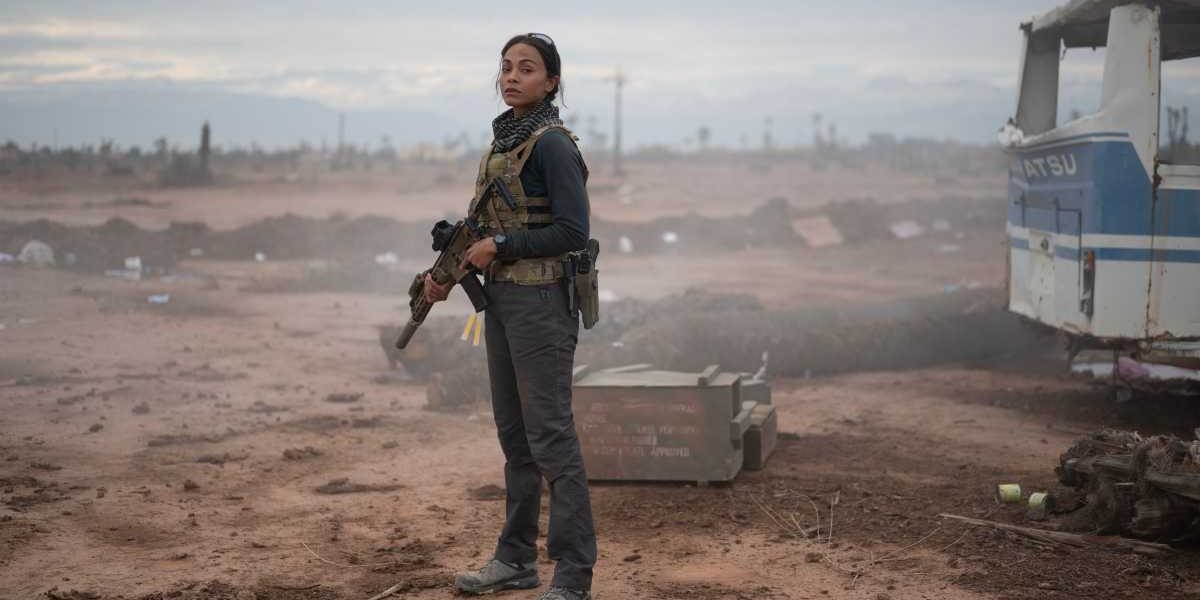 'Special Ops: Lioness' is a fictional series created by Taylor Sheridan, and all the characters in the show, including Joe, are fictional. Sheridan wrote the part with Saldaña in mind and wanted no one but her to play the role, even when the actress seemed reluctant to take the role initially. Talking about why she wasn't sure about working on the show, Saldaña said: "I have ADD, and I'm dyslexic, so learning a lot of dialogue was always very daunting. I never thought that I would ever get to be a part of (projects) where the dialog and the writing is most important to the whole story. .. I tend to run away from that. I have a hard time focusing, which is why the action genre was always appealing to me."
Despite her inhibitions, Saldaña revealed that Sheridan was intent on getting her to play the role. When she read the script, she loved it and eventually decided to give it a go. She was interested in "an idea of what it's like to be a person that serves and works for a secretive military program such as the Lioness program." The role has allowed her an appreciation of the special ops personnel and their work.
When it came to sorting out the details of the role, like how Joe would look, Saldaña was quite clear about it. "I didn't want her to look like a typical government worker. This is a woman that works in a program where she is neither here nor there. You see her today, and she's gone tomorrow. I wanted her to have a very nomadic, dark aesthetic to her style. And, no makeup. This is a woman who, I don't even think she looks in the mirror when she's getting ready. She just doesn't have time," she said. Joe's job requires her to be invisible and out of focus. Using makeup would have drawn attention, which is why Saldaña didn't want "any spark of color" as she thought it would be counterproductive to what Joe was doing and what she needed to get done.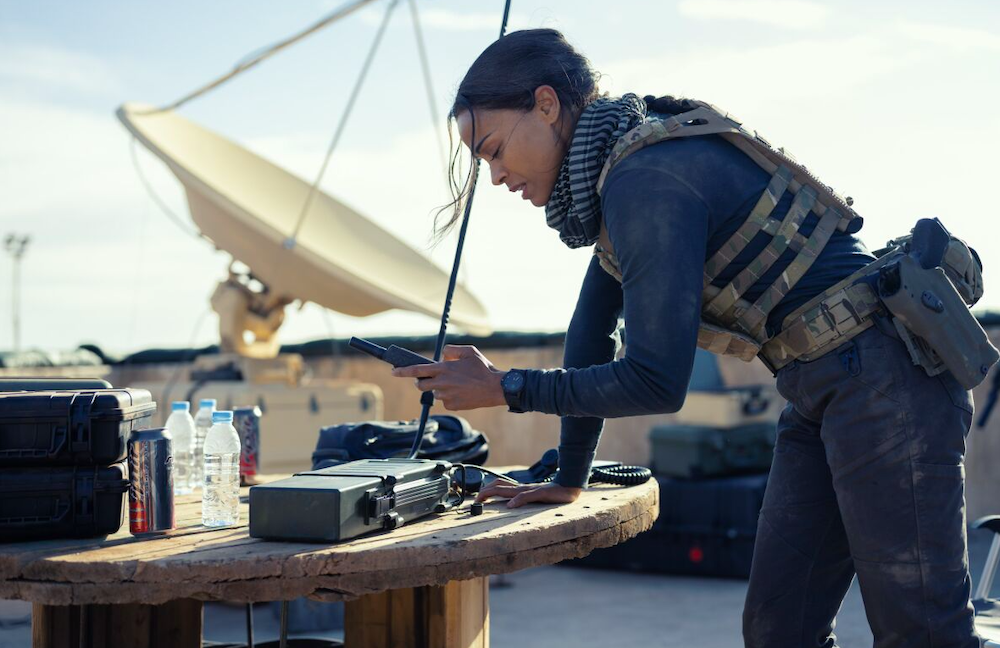 Because her role requires her to dive deep into the world of espionage, Saldaña did her research on spies while also getting in touch with ex-military personnel to get a better understating of their life and work. "I interviewed some people, [including] a child of someone that was a spy. I wanted to know what it was like growing up with someone that lies as a profession. And Taylor surrounded us with ex-military people that had served and had been a part of programs similar to this. [And] I did a lot of movie watching [and] I listened to a lot of podcasts, documentaries, audiobooks," she said.
While there are several aspects to Joe's work, Saldaña wanted to understand what drives people in military service to their jobs. "I wanted to understand what makes them do this and what makes them be so selfless. Is it for the love of the country? Is it for duty? Is it like a doctor, and you just wake up and know that this is the path you're gonna follow?" she said. Through her role, she wants the audience to have a better understanding of Joe and the real people who are currently working in the military and espionage services.
Read More: Where is Special Ops: Lioness Filmed?