Undeniably, the sport of ice-skating can be extremely demanding and just one wrong move can easily spell disaster. Netflix's new drama show 'Spinning Out' delves into the lives of those who compete in the intense world of the sport. The show revolves around the life of a young girl named Kat whose figure skating career comes to an end after she suffers from the PTSD of a past injury. However, soon after this, she gets the opportunity to chase her dreams of competing in the Olympics all over again, after she pairs up with her ex-boyfriend for a mixed event. What follows is her gritty journey wherein she not only struggles to overcome her fears inside the skating rink but also learns to deal with several hardships outside it.
With its gritty representation of injuries and all the challenges that one has to go through to master it, the show's drama can often feel a bit too real. And not to mention, the way it deals with all the imperfections of its characters and their relationships can be quite relatable for many. So, for obvious reasons, you must be wondering if 'Spinning Out' is based on a true story or any real-life person. Well, to know the answer to that, read on further.
Is Spinning Out Based on a True Story?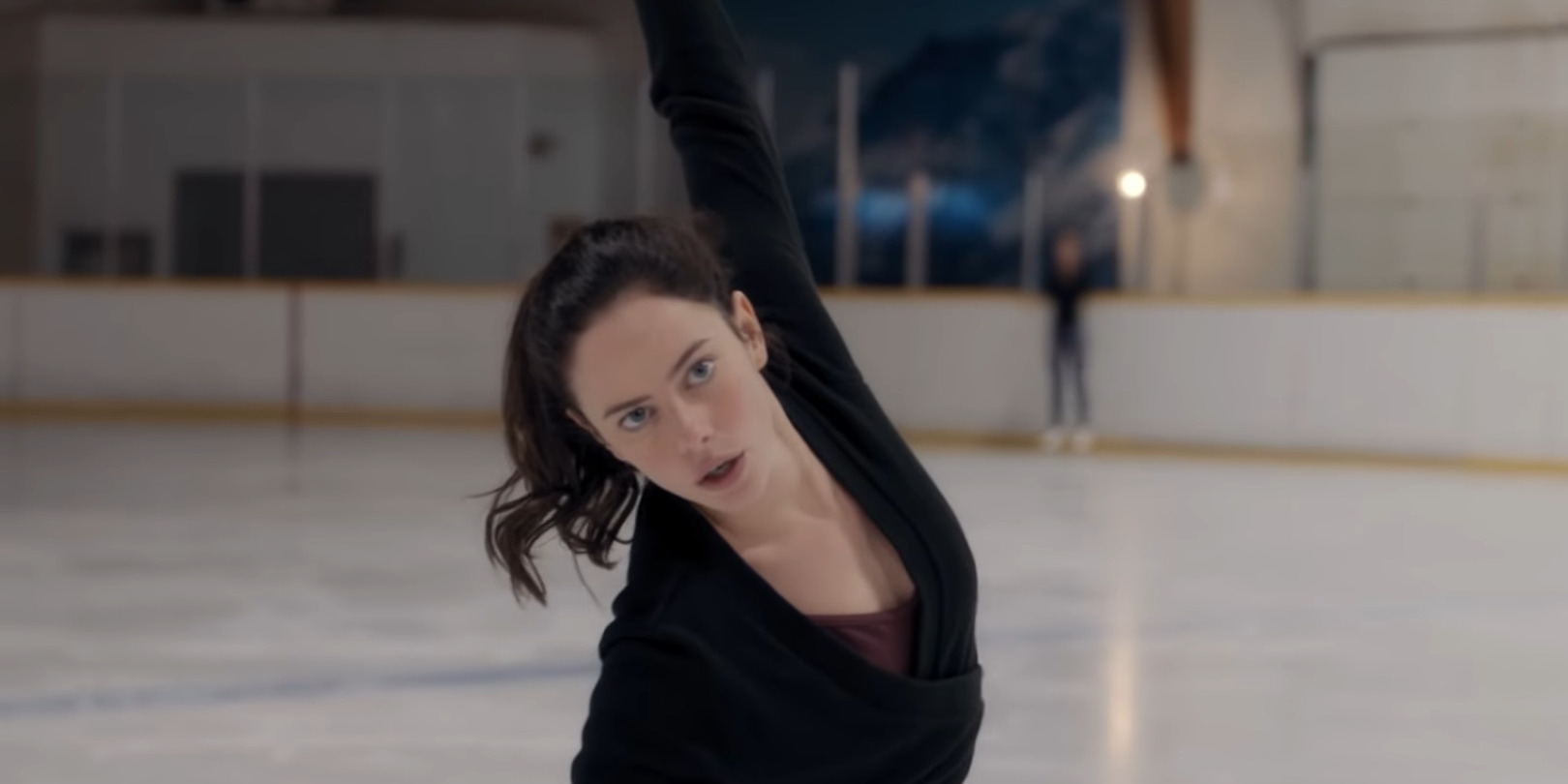 The simplest answer to the question is: No, 'Spinning Out' is not based on a true story. Having said that, if you take a closer look at the series, you'll realize that its representation of several themes revolving around the sport of figure skating is not too far from reality.
'Spinning Out' might, at times, come off as a sugar-coated romantic tale that highlights the journey of a figure skating pair. However, as it fleshes out the relationship between the two characters, it never really holds back from showing their imperfections. Even when it comes to its representation of figure skating as a sport, instead of glamorizing it, the series focuses more on what happens behind the scenes.
The series holds back from focusing too much on the sport, and instead, it shows how it affects the lives of the ones who pursue it. In the rink, all the skaters are expected to be perfect with their alluring movements, overall performances, and external beauty, but outside it, their lives are far from being perfect.
Kat proves to be a skater with a very promising future, but just one injury crushes her entire career. Pretty much the same goes for another character of the series who, despite being injured, is not able to give up on the sport because of all that is expected from her. Obviously, all of us know that person in real life who once aspired to be good at something but were weighed down by some unforeseeable hardships.
The show also sheds some light on mental illness and how it can have a huge impact on one's relationships and ambitions. In the past, many films and shows have attempted to reflect on mental health conditions. However, quite often, this portrayal of mental illness on screen seems inaccurate and stigmatizing. For me, personally, the way 'Spinning Out' deals with all of its mental illness seemed quite accurate. Its portrayal of how a mother struggles to have a healthy relationship with her daughters because of her bipolar disorder felt real and even riveting at times.
References to Real Events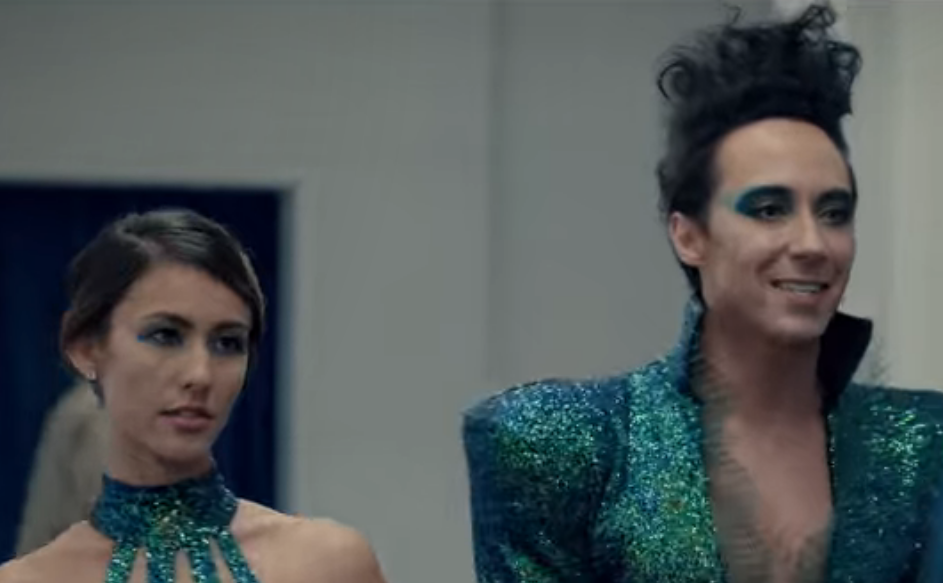 Somewhere in the early episodes, there is a scene in the series in which Jenny, who is Kat's fellow skater, says to her, "I can whack your knee with a bat, or is that too '90s?" In the show, this scene is supposed to have more of a comical appeal to it but it actually refers to a grim real-life event.
In the year 1994, a renowned figure skater named Nancy Kerrigan was clubbed by a man. Due to the injuries that she sustained, she was later not able to compete in the rest of the U.S. Figure Skating Championships that year. It was later suspected that some of her fellow skating competitors had hired the man to club her but there was no concrete evidence to prove it. The series has nothing to do with that incident, but you can certainly derive what Jenny is referring to.
Did Actors Really Skate in the Show?
Obviously since the show is not a documentary, all the skating scenes that you see in the show have not been performed by actors. Even though the actors did hit the ice and went through some basic training for the show, all the incredible axles and hoops that we get to see on screen have been performed by professionals.
Here's an interesting tidbit. If you are a diehard skating fan, you'll be able to spot Johnny Weir competing against Katy and Justin. Weir is two-time Olympian, the 2008 World bronze medalist, a two-time Grand Prix Final bronze medalist, the 2001 World Junior Champion, and a three-time U.S. national champion (2004–2006).
Read More: Spinning Out Ending, Explained