When Stacy Arthur got involved with 'Playboy' and became one of their Playmates, people could talk to her on the magazine's 900 telephone line; she had no idea of the danger she was getting into. Just a few months after being chosen as the magazine's Playmate of the Month, she witnessed her husband, James Arthur, gunned down in broad daylight by one of her fans. Investigation Discovery's 'The Playboy Murders: All That Glitters' chronicles the gruesome murder and portrays how the killer, James Lindberg' took his own life. However, if you are intrigued by the details surrounding the case and want to find out where Stacy is at present, we have you covered.
Who Is Stacy Arthur?
A native of Naperville, Illinois, Stacy Arthur grew up in a close-knit family and discovered her passion for modeling at a young age. While she was determined to chase her dreams, her loved ones encouraged her, and she soon started making waves in the modeling industry. After participating in a few pageants and working as a model for some time, Stacy entered the Mrs. Ohio contest in 1990. She was a mother and was already married to James Arthur then; he appeared highly supportive of his wife's ambition.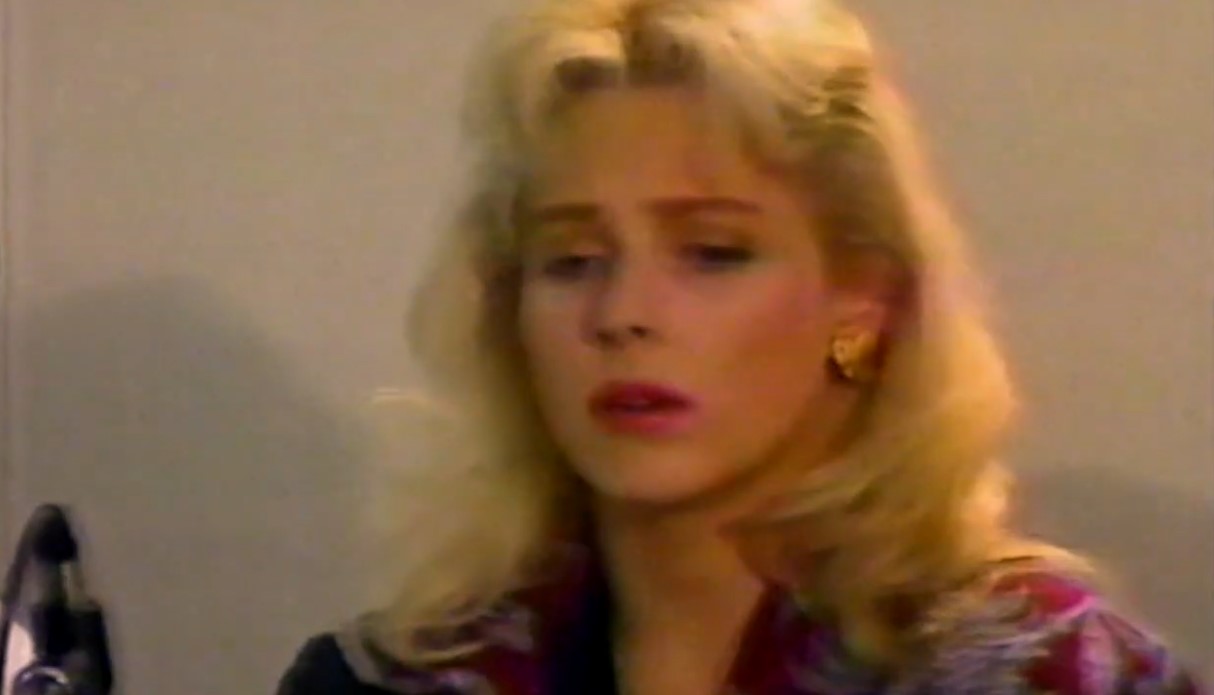 Eventually, Stacy's talent helped her win the title of Mrs. Ohio in 1990. Since she was already involved with 'Playboy,' she was chosen as the magazine's Playmate of the Month for January 1991. Following her immense success, she continued her association with 'Playboy' and signed up as one of their Playmates on their 900 telephone line, whom people could call and talk to for $3 a minute. Through this service, Stacy initially met California resident James Lindberg, who appeared to be quite respectful in his behavior.
Although Lindberg seemed obsessed with Stacy, she mentioned that he always honored her boundaries and wished her husband the very best. Moreover, he would often mail the former 'Playboy' model gifts for herself and her children. Yet, Stacy did not think much of it as it was customary for admirers to do so. Sadly, things suddenly turned deadly on October 29, 1991. The previous day, Stacy learned that her husband, James Alan Arthur, had met Lindberg in their hometown of Bellefontaine, Ohio.
Lindberg, who gave James a gift for his wife, seemed pretty standard, and there was nothing to suggest anything out of the ordinary. However, the next day, the former turned up at Stacy's apartment complex and seemed in a hurry to meet her husband. As James stepped out of the apartment and attempted to leave the premises in his car, Lindberg ambushed him and shot him twice at close range. Before fleeing to a nearby parking lot, the attacker shot the victim twice more in the back when he tried to escape.
Unfortunately, James had already passed away by the time the police arrived, while Lindberg was found in the parking lot with a self-inflicted gunshot wound in the head. Reportedly, the suspect was still alive when law enforcement officers reached him but died later that night in a local hospital.
Is Stacy Arthur Dead or Alive?
Although Stacy Arthur believed that her line of work wasn't responsible for the tragedy, she expected 'Playboy' to take some steps for the safety of their Playmates and was disappointed when they did not do so. Furthermore, in 1992, she appeared on several TV shows where she claimed she was raped by three staff members while at the Playboy Mansion in October 1991. All of these claims resulted in the former model filing a $70 million lawsuit against 'Playboy,' as well as two security guards and a butler who worked at the mansion and allegedly assaulted her.
Quite naturally, 'Playboy' cut all tied with Stacy following the lawsuit. Despite all three staff members claiming it was consensual, the magazine reportedly fired them for engaging in sexual activities during work hours. Since the tragedy and the lawsuit against 'Playboy,' the former model embraced privacy and lived a private life. However, we are sorry to report that the Investigation Discovery episode claims Sophie Arthur breathed her last in April 2019 after a short illness.
Read More: James Alan Arthur Murder: How Did James Lindberg Die?