When Stacy Hoffmaster was reported missing on October 2, 1996, the police thought they just had a missing person case on their hand. For months, there was no news of the missing girl until nearly three months later when the discovery of her dead body turned the case on its head. Investigation Discovery's 'On the Case with Paula Zahn: When, Where, Who' chronicles the terrifying murder and portrays how the police were able to bring the case to a close almost 20 years later. Let's dig deeper into the details of the case and see where the murderer is today, shall we?
How Did Stacy Hoffmaster Die?
Stacy Hoffmaster was a lovely person to be around. Loved unconditionally by her family and friends, she was a ray of light in everyone's life. At 15 years of age, Stacy was still at school and loved playing hockey and meeting up with her boyfriend, Alfie Fisher, from time to time. It was certainly a dark day when such a beautiful soul was snatched away from the future she deserved. Stacy Hoffmaster was last seen on October 1, 1996. Like she did before, Stacy skipped school on October 1.
On that fateful day, although her friend, Jaime Lee Combs, refused to come along with her, Stacy borrowed Combs' watch so that the former return on time for the bus. Stacy then met her boyfriend at work place, and the two even had lunch at a local McDonald's. They then ran into a man who previously sold them weed before Alfie left for his second work shift. Stacy later met her mom at home, who was disappointed at Stacy for not attending school but didn't stay long as she had to take her brother to work.
Little did the mother-daughter duo know that it would be their last meeting as shortly after, Stacy vanished into thin air from her hometown of Frederick, Maryland. The following day, Stacy's worried and anxious family members reported her disappearance to the police. Authorities, combined with her family and friends, searched long and wide for the teen, but she was nowhere to be found. With no leads to go on, law enforcement stuck to regular searches until Stacy's body was finally recovered on December 23, 1996.
A blue blanket had shifted slightly, exposing the victim underneath. Stacy was tied up with a yellow cord before being wrapped inside a blue blanket and left in the woods near Frederick's East South Street. Reportedly, the police alleged that Stacy had been raped before her death. The autopsy determined the cause of her death to be asphyxiation by strangulation. The victim's clothes appeared to be ripped off, hinting at a possible altercation, and she was also found to be wearing Jaime's watch, which she had borrowed.
Who Killed Stacy Hoffmaster?
For two decades, the case of Stacy Hoffmaster's murder sat unsolved as the police struggled to find clues or leads that might give them a hint about the perpetrator. Yet, with a shortage of information and almost no evidence, finding out the murderer seemed to be an impossible task for the police force. Through their investigation, the police found out that Lloyd Harris lived quite close to the area where the teen's body was found. They even discovered that Stacy knew Harris, and the latter was the same person she had spoken to about weed on the day she was last seen alive.
Furthermore, the authorities turned their attention towards the materials used to dispose of the body and understood that both the yellow cord and the blue blanket came from Lloyd Harris' camp, which was a mere 50 yards away from the body's location. However, even with their suspicions on Harris, there wasn't enough evidence to arrest him. Instead, investigators chose to go through their old files to re-examine the evidence and re-interview anyone who might have any information about the murder.
The officials even tested Stacy's body for foreign DNA evidence and found it to match Harris' DNA. Gradually, the police drew up a timeline of the crime and concluded that Lloyd Harris was responsible for snuffing out Stacy's life. Almost 20 years after her murder, the police finally got a warrant out and arrested Lloyd Harris from a motel in Kansas City in early 2016.
Where Is Lloyd Harris Now?
After his arrest, Harris was indicted on the charges of first-degree murder, third-degree sex offense, and first-degree rape. When confronted with the DNA evidence, Harris claimed that he did not rape Stacy, but instead, the sex was consensual. He even claimed not to be involved in her disappearance or murder and insisted that they had sex about three to four days before the disappearance.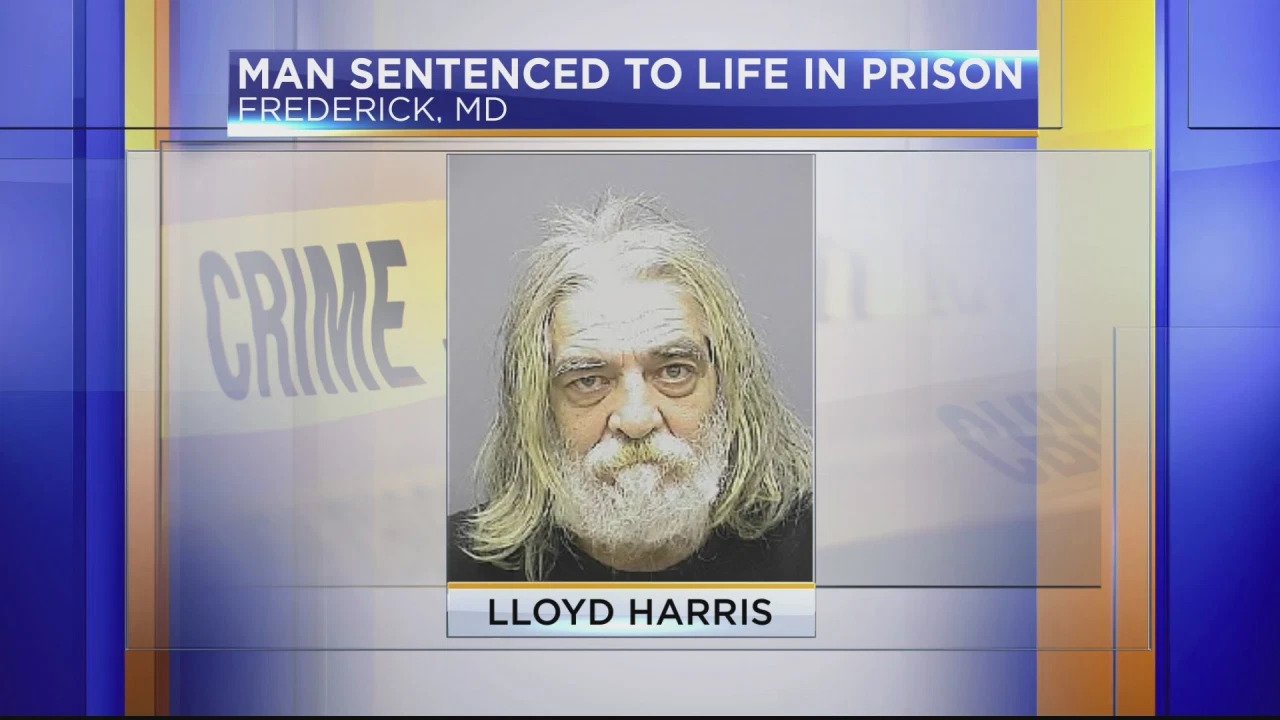 Once put on trial, Harris insisted on his innocence and pleaded not guilty to all charges. However, the jury found him guilty of all three charges. Based on his conviction, Harris was given two concurrent life sentences in 2017, with a possibility of parole. Currently, Lloyd Harris is incarcerated in the North Branch Correctional Institution in Maryland and will have to serve at least 15 years before being eligible for parole.