Stephanie Neiman was shot twice in front of her friends on June 3, 1999. She was out visiting a friend when three assailants decided to rob the house. Being in the wrong place at the wrong time, Stephanie lost her budding life in the ensuing robbery. Investigation Discovery's 'Dead Silent: Fatal Friendship' chronicles the cold-blooded murder and the subsequent investigation which brought the offender to justice. Let's delve deep into the case and find out if the murderer is still alive, shall we?
How Did Stephanie Neiman Die?
A resident of Perry, Oklahoma, Stephanie Neiman was 19 years old at the time of her murder. She had just graduated high school and was looking forward to the rest of her life. Passionate about her pickup truck and playing the saxophone, Stephanie was described as a lively and helpful individual who would go out of her way to help people in need. Loved equally by her friends and family, the young teenager is missed to this very day.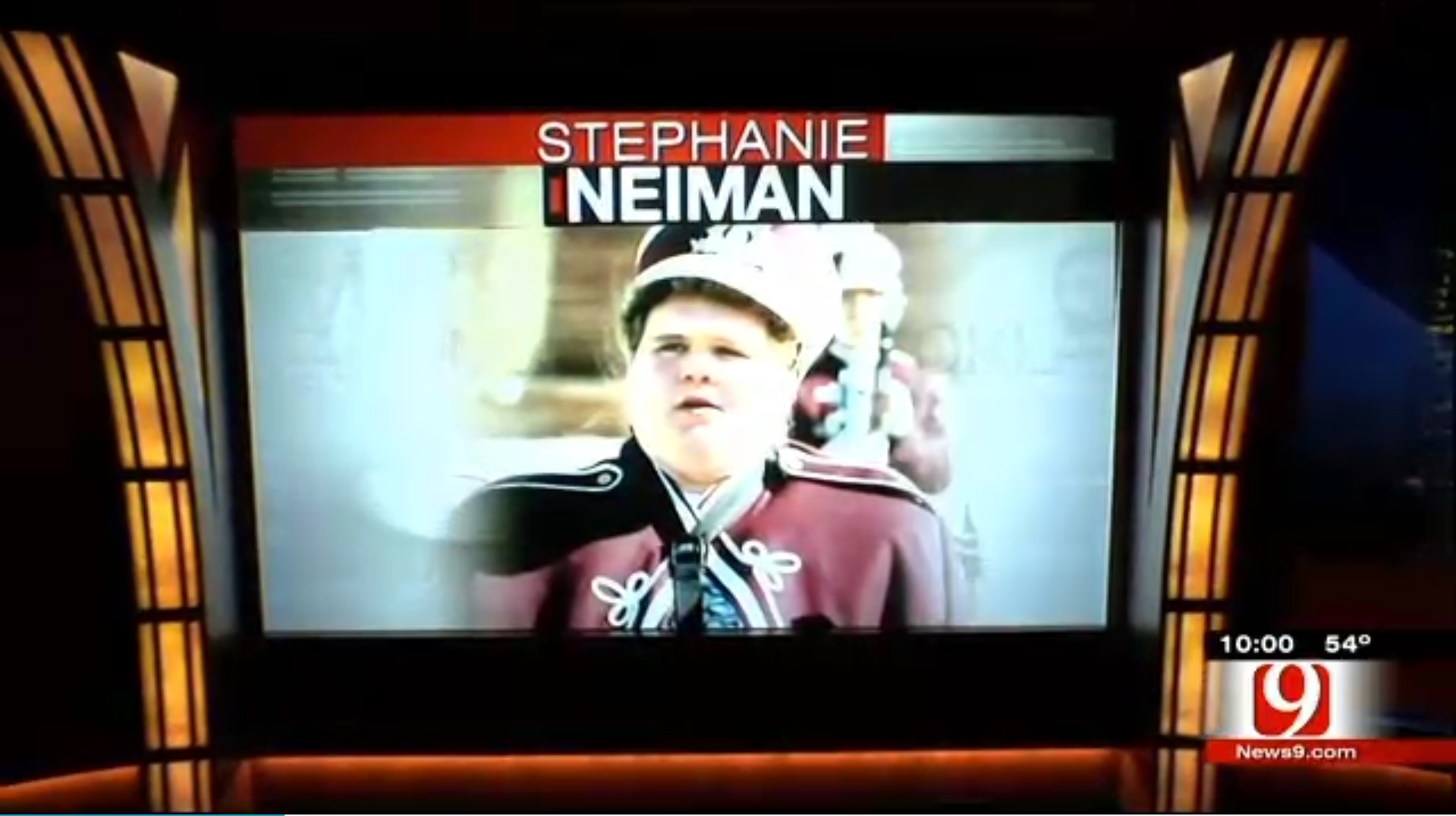 On June 3, 1999, Stephanie decided to drop off her friend, Summer Bradshaw, at their mutual friend Bobby Bornt's house. The two girls drove to Bornt's house, where he resided with his 9-month-old son. Unknown to Stephanie and her friend, Bobby's home was invaded by three assailants before their arrival. Once the girls arrived on the spot, they were assaulted, tied up, and taken to a remote location in Kay County.
According to Bobby and Summer, Stephanie tried to put on a brave face and stood up to the attackers. With the teenager unwilling to back down, she was shot twice at point-blank range with a shotgun before being buried in a freshly dug grave. Summer and Bornt were let off with a severe warning. However, on being set free, they went to the police the following day and reported the heinous murder.
Who Killed Stephanie Neiman?
Clayton Lockett was convicted of Stephanie's murder in the year 2000. Clayton had already been to prison before and had been living with his family ever since his release in 1998. On that fateful day, Clayton, along with his cousin Alfonzo Lockett and another accomplice, Shawn Mathis, decided to invade Bobby Bornt's home. They broke into Bornt's house, tied him up, and claimed that he owed them some money. When Bornt denied the debt, the attackers tied him up and began beating him incessantly.
Unfortunately, Stephanie and her friend arrived at the wrong time and found themselves right in the middle of the home invasion. Summer Bradshaw was the first to go inside the house and was forced by the attackers to call Stephanie. Once the girls were inside, the attackers proceeded to tie the girls up before Clayton and Mathis forced themselves on Summer.
Stephanie, Summer, and Bobby were then taken to a remote, rural place in Kay County where the assailants had planned on scaring them into silence. However, things did not go according to plan as Stephanie stood up to Clayton and his accomplices. She refused to hand them her car keys or turn off the alarm to her truck. She even refused to listen to their warnings and made it look like she would talk to the police if set free.
Anxious to cover their tracks, Clayton then took a shotgun and shot Stephanie at close range. The gun jammed after one shot, and everyone present was witness to Stephanie writhing in pain on the ground as Clayton fixed the gun and shot her again. He then asked his accomplices to place Stephanie in a freshly dug grave. Reportedly the teenager was still alive, but Clayton ordered her to be buried anyway.
Authorities already had a head start in the case as both Bobby and Summer were left alive by the attackers. Their description and eyewitness accounts proved enough for police to narrow down their search and arrest the assailants just three days after the murder. Clayton was then charged with Stephanie Neiman's murder along with a host of other charges stemming from his actions on that particular day.
Is Clayton Lockett Still Alive?
Clayton Lockett passed away from a heart attack after an apparently botched execution in 2014. Once Clayton was produced in court after his arrest, the jury was swift in delivering justice. Apart from first-degree murder, Lockett was also convicted of first-degree burglary and conspiracy along with multiple counts of assault with a dangerous weapon, kidnapping, robbery by force and fear, first-degree rape, and forcible oral sodomy. These convictions netted him more than 2285 years in prison while he was sentenced to death for first-degree murder.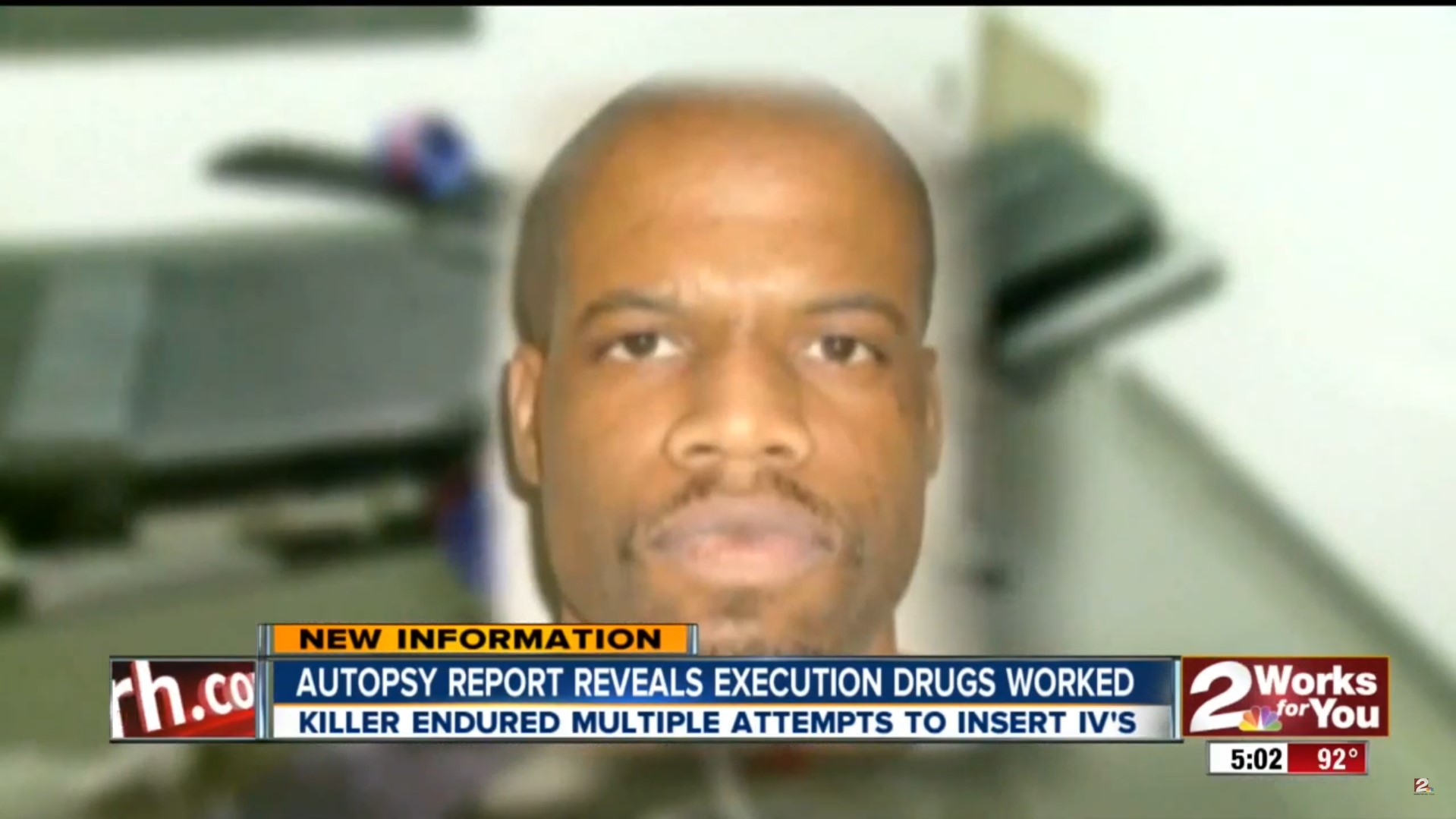 Although Clayton tried to appeal his case and get his sentencing overturned, his petition was turned down in April 2013. In 2011, sodium thiopental, the drug given to numb the body before the painful lethal injection, was discontinued. As a result, most states turned to different medications in order to get the same effect. Anxious about this method, Clayton filed a request to stay his execution in March 2014. He even filed for clemency in the same month, but both his requests were denied.
Clayton Lockett's execution proved to be a massive controversy as the drugs did not seem to numb him. After the execution commenced on April 29, 2014, Clayton was seen to be straining against his bonds and even tried to mouth a few words, which led to prison officials canceling the procedure immediately. A few minutes after the execution was stopped, Clayton Lockett passed away. Although it was believed that he died due to a heart attack, his autopsy ascertained that the drugs may have actually worked.
Read More: Jake and Kelley Branam Murders: Where Are Kirby Archer and Guillermo Zarabozo Now?