Authorities in Detroit, Michigan, witnessed a horrifying and shocking incident when the bodies of Stoni Blair and Stephen Berry Jr were discovered inside a freezer in their own house. While the bodies were found in March 2015, a medical examination determined that the victims had been murdered a few years prior. Investigation Discovery's 'Evil Lives Here: I Made It Out Alive' chronicles the gruesome double homicide and follows the investigation that brought the perpetrator to justice. Let's delve into the details surrounding the crime and find out more, shall we?
How Did Stoni Blair and Stephen Berry Jr. Die?
Incidentally, Stephen was 9, while Stoni was 13 at the time of their death. Although they both had different fathers, they lived with their mother and two other siblings in a Detroit apartment. People who knew Stoni and Stephen described them as lively and cheerful children who were in love with life. Like most youngsters, they liked hanging out with friends and even shared a close relationship with their siblings. Besides, both Stephen and Stoni were known to be brilliant students and had great aspirations for the future.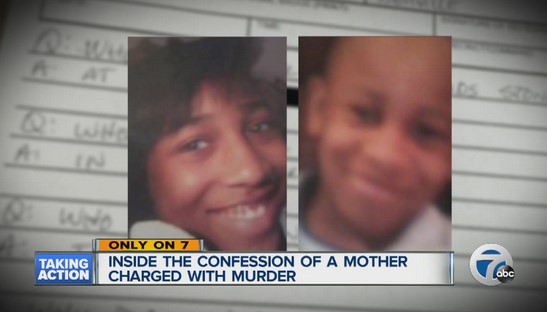 However, the neighbors never noticed anything out of the ordinary regarding the family, which made their deaths even more surprising. Reports mention that Stephen was murdered on August 30, 2012, while Stoni met her end on May 25, 2013. Yet, their bodies were stored in a freezer and remained undiscovered until March 2015. On March 24, 2015, a group arrived at the victim's residence to carry out an eviction. Naturally, following protocol, they began going through each room before discovering the massive deep freezer in the middle room.
As soon as they opened the freezer, they were met with the horrifying sight of two deceased and slightly decomposed bodies. Without wasting time, the men informed authorities about the incident, and once first responders arrived, they declared Stephen and Stoni dead on the spot. Subsequently, an initial medical examination noticed bruises and injuries all over the victims' bodies, while evidence indicated the children were stored in the freezer for several years. Later, an autopsy determined that Stephen and Stoni were abused before being strangled and asphyxiated to death.
Who Killed Stoni Blair and Stephen Berry Jr.?
The initial investigation into Stoni and Stephen's murder was pretty challenging as the police did not have a lot of leads to work with. Besides, since the bodies had been lying in the deep freezer for years, most of the forensic evidence was destroyed, and the police knew they had to base the case on witness statements. Hence, they canvassed the area around the house and even went door to door, hoping that someone might have seen something that could lead to a suspect.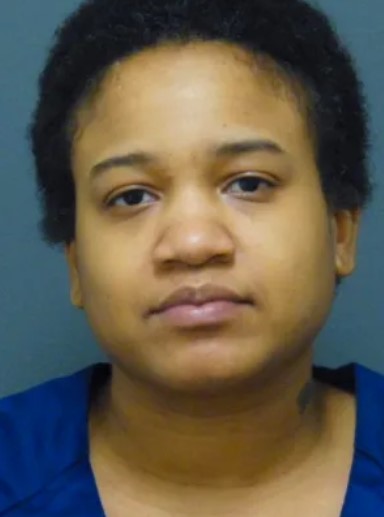 Even several of the children's acquaintances were interviewed, but most insisted that Stoni and Stephen had an excellent relationship with their mother, Mitchelle Blair, who was pretty protective of the two. However, the investigation turned on its head when Matthew and Gabi, the two surviving children, decided to approach the police with the intention of revealing the truth. Their statement made even the most experienced officers uncomfortable, as the children accused Mitchelle of being a cruel and heartless abuser.
According to Matthew and Gabi, Mitchelle was pretty sadistic and loved hurting her children in the name of discipline. They recounted incidents when their mother tortured them and their siblings for days and even revealed how she ended up murdering Stoni and Stephen in cold blood. According to reports, Stephen was tortured mercilessly in the days leading up to his death, as his mother choked him with a leather belt and poured boiling water all over his genitals. Besides, on August 30, 2012, she beat him in an inhumane manner and put a plastic bag over his head, leading to death by asphyxiation.
On the other hand, Stoni was also abused and beaten by Mitchelle, who later strangled her with a t-shirt before choking her to death with a plastic bag over her head on May 25, 2013. When questioned, Mitchelle gave a different account of events, as she accused Stephen of sexually abusing Matthew. She insisted that she found Matthew touching a doll inappropriately, and once he informed her about the alleged sexual abuse, she took matters into her own hands and disciplined Stephen.
Similarly, Mitchelle accused Stoni of sexually abusing Stephen in May 2013 and claimed she punished her by starving her for days. Besides, the mother even mentioned that she was ready to surrender to the police but did not, as her children would have been taken away from her. Hence, with a complete confession on their hands, law enforcement officials were able to arrest Mitchelle before charging her with the double homicide.
Where Is Mitchelle Blair Now?
When presented in court, Mitchelle was convicted of a count each of felony murder and first-degree premeditated murder. As a result, the judge handed her two life sentences without the chance of parole in 2015. While in prison, Mitchelle was kept in isolation as she behaved in a hostile manner with fellow prisoners and guards. Eventually, her behavior brought her back to court, as she pled guilty to two counts of assaulting a prison employee in 2019.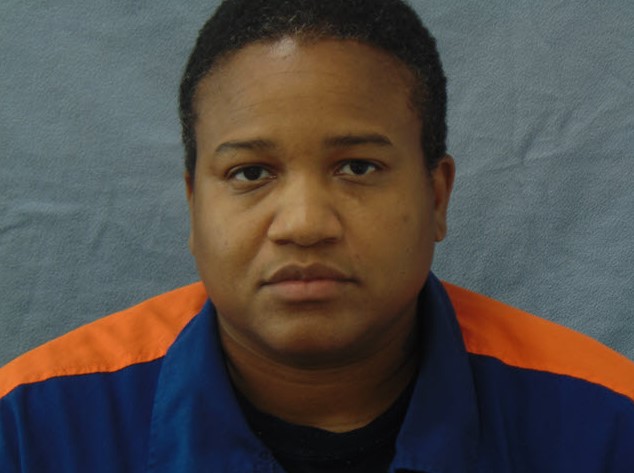 These charges led to two concurrent sentences of 38 months to 5 years, which were to run consecutively with her life sentence. Thus, with parole out of the picture, Mitchelle remains behind bars at the Women's Huron Valley Correctional Facility in Pittsfield Charter Township, Michigan.
Read More: Gabi Blair: Where is Mitchelle Blair's Daughter Now?