WWE, which stands for World Wrestling Entertainment, is a professional wrestling entertainment company and one of the largest and most well-known wrestling organizations in the world. WWE produces and broadcasts live professional wrestling events, television shows, and pay-per-view events. It features a roster of talented wrestlers, both male and female, who perform scripted storylines and engage in choreographed matches.
It has provided a platform for numerous wrestlers to establish successful careers, and among these talented individuals is Tamara Sytch, who is more commonly recognized by her wrestling alias, Sunny. She was one of the few female wrestlers on the network who challenged and transformed the role of women in wrestling. If you're curious to learn more about her and her current whereabouts, we have all the information you need. Let's begin, Shall we?
Tamara "Sunny" Sytch's WWE Journey
Sunny made her foray into professional wrestling under the guidance of her longtime boyfriend, Chris Candido. Her wrestling journey commenced in the Smoky Mountain Wrestling (SMW) territory in the early 1990s. However, her career took a significant leap when she entered the WWF (later renamed WWE), where she became a prominent figure during the New Generation Era and the early stages of the Attitude Era. Together with Candido, they formed the tag team known as The Bodydonnas. In 1996, Sunny took on the role of hosting her show called 'The Sunny Show,' where she provided insights into upcoming matches, including those at Wrestlemania XII.
During that same year, she was honored with the Manager of the Year Award by Pro Wrestling Illustrated. Sunny concluded her tenure with WWF in 1998 and subsequently made appearances alongside Candido in Extreme Championship Wrestling (ECW) and World Championship Wrestling (WCW). After Candido died in 2005, she continued to perform in the independent wrestling circuit and returned to WWE for surprise appearances in 2007, 2009, and 2011. It was during this time that she was recognized as one of the original divas of WWE and even got a place in the WWE Hall of Fame in 2011.
Where is Tamara "Sunny" Sytch Now?
In 2012, following her departure from WWE, Sunny faced a series of legal troubles. Within four weeks, she was arrested five times on charges of disorderly conduct, third-degree burglary, and three counts of violating a protective order. Her legal woes continued into 2013 when she was arrested a sixth time, also for violating a protective order. Subsequently, Sunny served a 114-day sentence in a Connecticut jail and was released in May 2013. From May to June 2015, Sunny encountered further legal issues in Pennsylvania, where she was arrested three times for driving under the influence (DUI).
In January 2016, she pleaded guilty to all three DUI charges and was sentenced to 90 days in jail in August 2016. However, she faced additional charges related to parole violation in September, leading to her continued incarceration until February 3, 2017. While on probation, Sunny faced more legal problems in New Jersey. She was arrested for two DUIs on January 23 and February 2, 2018, and was also charged with fleeing the scene of an accident in connection with the February 2 incident. Following her failure to appear in court, she was arrested again on February 27, 2018, on two fugitive from justice charges and six counts of contempt of court.
Although she was paroled on October 9, 2018, a bench warrant was issued for her in Pennsylvania on February 15, 2019, prompting the Carbon County Probation Department to seek the revocation of her October 2018 parole. She was arrested once more later that month for DUI and other driving offenses, resulting in her imprisonment for approximately a year. Sunny was finally released on February 25, 2020. Her legal troubles persisted, and on July 13, 2020, she was arrested for allegedly eluding a police officer, contempt/violation of a domestic violence restraining order, and operating a motor vehicle during a second license suspension. She was eventually released on June 9, 2021, due to a court order.
Unfortunately, Sunny's legal issues continued into 2022 when she was arrested on January 13 in Keansburg, New Jersey, on charges of unlawfully possessing a weapon and making "terroristic threats." However, she was released a day later. Sunny had ventured into the world of adult entertainment between 2001 and 2003, frequently participating in photoshoots for Missy Hyatt's adult website, Wrestling Vixxxens. In 2016, Vivid Entertainment even released an adult film titled 'Sunny Side Up: In Through the Backdoor,' featuring Sunny.
Sunny faced a health scare in 2013 when she revealed that she had received a cervical cancer diagnosis. Fortunately, she underwent a successful hysterectomy and received the uplifting news that she was cancer-free. Amidst her turbulent journey, she also penned an autobiography titled 'A Star Shattered: The Ascent, Decline, and Rebirth of Wrestling Diva Tammy 'Sunny' Sytch,' which hit the shelves on February 4, 2016. Moving forward, in 2020, she decided to embrace the digital age by launching an OnlyFans account where she shared exclusive adult-oriented content with her subscribers.
Is Tamara "Sunny" Sytch in Jail?
Yes, as of now, Sunny is incarcerated. On March 25, 2022, she was involved in a fatal car accident in Ormond Beach, Florida, while driving her 2012 Mercedes Benz. The collision occurred when she rear-ended a 2013 Kia Sorento that had come to a stop at a traffic light. Regrettably, the accident resulted in the loss of a 75-year-old man's life. Witnesses at the scene reported that Sunny was driving at a notably high speed. Subsequent toxicology tests indicated that her blood alcohol content was 3.5 times the legal limit at the time of the crash.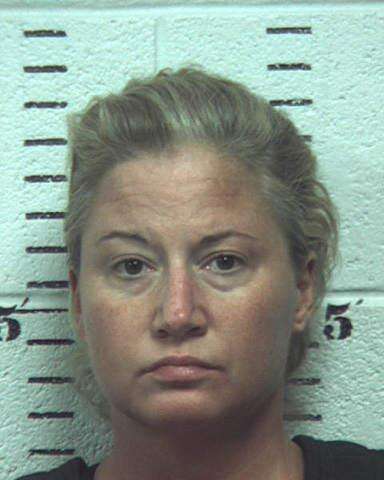 In May 2022, she was arrested on charges related to DUI and manslaughter, and she was temporarily released on a $227,500 bond. However, just six days later, a judge determined that she posed a threat to the community and revoked her bond, sending her back to jail. On August 16, 2023, Sunny entered a no-contest plea in response to the charges, signifying her acknowledgment of the charges without contesting them. She is currently awaiting trial and faces the possibility of up to 25 1/2 years in prison when her sentencing takes place on November 27.
Read More: Cody Rhodes: Where is WWE Wrestler Now?