It is the time of the youth. As the younger generation takes greater responsibilities in the world, it is platonic that films are made for teenagers. The teenage years are the years of high importance. They make or break your life and each step needs to be taken carefully. For this very reason, certain films are made to encourage and inspire teenagers to achieve great heights. Also, in teenage, people go through a lot and have a wide range of emotions. So, films which depict these emotions perfectly are a treat to watch. Bollywood makes plenty of films which are ideal for teenagers.
Over the years, many films have caught our eyes as the youth and impressed us. But very few remain in our minds and truly touch our souls. There are certain films which have strongly inspired us to pursue our dreams while others have taught us how to deal with problems. It shouldn't be surprising if this becomes the era of such films and those old romantic dramas take the back seat. Either way, the film fraternity holds our entertainment in good stead. This list has films mostly from this century and just two from the 90s which shows the fast change in the approach of the filmmakers. Here is the list of top young adult Bollywood movies.
15. Student of the Year (2012)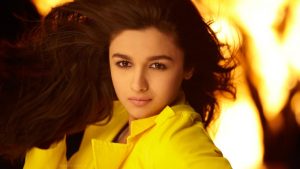 I know that Karan Johar's films have been accused of being unrealistic but this one covers teenage love and friendship with complete honesty. What is even more spectacular is that it gave us three amazing stars-of-tomorrow. Especially, Alia Bhatt who was just nineteen at the time of her debut in this film gave a very matured performance which hinted at a bright future. From fights to romance to reconciliation, each emotion perfectly captured in this high-school drama.
14. Kuch Kuch Hota Hai (1998)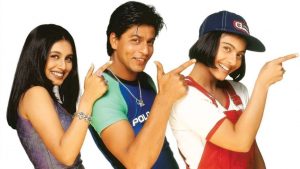 Another high-school love triangle from Karan Johar but 'Kuch Kuch Hota Hai' or KKHH makes us reminiscent of the golden years of college. When we watch the film, we go back into those memories where we first fall in love or make friends for life. Shah Rukh Khan seems to have a good rapport with Karan Johar as they give blockbusters whenever they come together. Special mention goes to Kajol for wonderfully transforming her character.
13. Jaane Tu… Ya Jaane Na (2008)

Imran Khan hasn't really accomplished a lot in his acting career so far but his debut film remains to be one of his very few good works. While Genelia stole the show with her cheerful, funny performance as Aditi, Imran doesn't do too bad either. The story itself received a lot of praise especially from the youth for its take on college romance. With a great soundtrack and background score, this film surely is an amazing ride for the teenagers.
12. Lakshya (2004)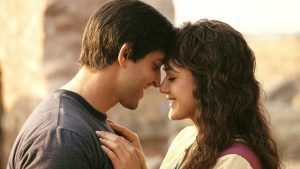 'Lakshya' is the story of every lost teenager who is unable to figure out what to do in life. The way Hrithik Roshan portrays a young Delhite who joins the army in order to rediscover himself inspires us to the core. And then, the supporting cast put in good performances too which coupled with good background score make for an entertaining as well as motivating movie. The rock-climbing sequences deserve special credit from the young Bollywood audience and are absolutely breathtaking.
11. Pyaar Ka Punchnama (2011)
'Pyaar Ka Punchnama' which literally means postmortem of love, provides a fresh perspective on the subject of love. Three young men step into the world of relationships and realize the rigors of being a good boyfriend. The film projects all kinds of relationships from one-sided love to casual ones. It also gave two promising stars in Divyendu Sharma and Kartik Aaryan. It is mandatory to appreciate Kartik's 5-minute long rant scene in the film which turned him into an overnight sensation and caused the eventual success of the film.
10. Bhaag Milkha Bhaag (2013)

'Bhaag Milkha Bhaag' is the film which brought the trend of biopics in Bollywood. Farhan Akhtar has never fit better in any role and you can't think of anyone else who might have done justice to the role of the legendary Indian athlete. While the film treads through Milkha Singh's struggles to survive during partition, it also covers how it mentally strengthened him to face any adversity in the future. With not much from anyone else except Pavan Malhotra, it is a Farhan Akhtar show all the way and should inspire any teenagers around the world.
9. Jo Jeeta Wohi Sikandar (1992)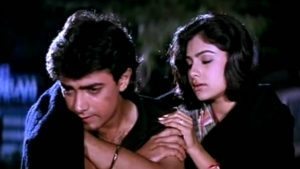 The oldest film in the lot, 'Jo Jeeta Wohi Sikandar' teaches us a lot about life. While we all relate to Aamir Khan's character in the film, his antics as a reckless young man also frustrate us. Aamir Khan had to cover two different shades of the character- the mischievous one and the serious focussed one. He makes a smooth transition from one shade to another. Then, who doesn't love the song 'Pehla Nasha' which beautifully shows first love? The climax where he wins the race coming from behind ought to inspire any young man with no sense of purpose in life.
6. Yeh Jawaani Hai Deewani (2013)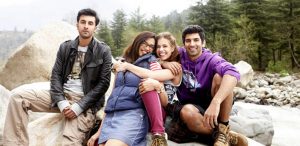 There definitely comes a time when we have to choose between our dreams and closed ones. It is this question that 'Yeh Jawaani Hai Deewani' assesses through the life of Bunny (played by Ranbir Kapoor) who wishes to measure the world and see each and every part of it but his love holds him back. This situation is wonderfully expressed through the song 'Kabira' and we all relate to Bunny in those circumstances. Ayan Mukerji makes very few films but when he does, he bewitches the critics and audience alike with his perspectives.
7. Rang De Basanti (2006)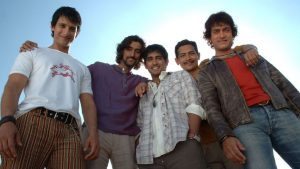 'Rang De Basanti' has been infusing patriotism within young men of the country for years. It's amazing how a not so young cast portrayed the young freedom fighters who sacrificed their lives for the nation at a tender age. Credit should go to the director Rakeysh Omprakash Mehra who used their stories in a modern setting. Strong screenplay, moving dialogues and a soundtrack filled with spirits- this film has all the ingredients of an awe-inspiring one. No doubt, it received all the praise that it did.
6. Luck By Chance (2009)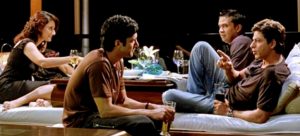 The brother-sister duo of Farhan and Zoya Akhtar mark their respective debuts in this film. While Farhan Akhtar gives a catchy performance as the young buddy talent who makes his way up the ladder in the film industry with a little luck. The film tells how one needs luck if he wants to succeed in whatever he tries. Zoya Akhtar should be applauded for the number of famous celebrities she got to feature in this film in cameos.
5. Zindagi Na Milegi Dobara (2011)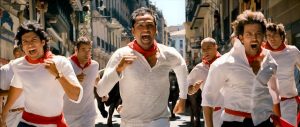 Whether it be Javed Akhtar's heart-touching poetry or the adventure sports' sequences, 'Zindagi Na Milegi Dobara' is very visually pleasing. It beautifully captures the beauty of Spain as three boys head out on a road trip through the country. The film has many themes but friendship is at the core of it. It teaches many lessons like 'seize the day' but the highlight of the film is the way the three friends bond eventually through the course of the story getting rid of their fears one-by-one. The cast gives a convincing performance while the background score truly makes all the teenagers in the world wish to go on a similar road trip.
4. 3 Idiots (2009)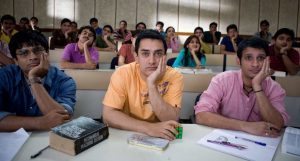 Funny that '3 Idiots' should be on 3. This coming-of-age drama is rightfully for the young students of the nation especially, the ones who plan to enter the world of engineering. It exactly expresses the stress and pressures the students in an engineering college have to go through to secure their future. In this mess called education system, there is a student called Rancho who always defies the rules of the society and encourages to pursue our own dreams. With a wonderful screenplay and relatable dialogues, '3 Idiots' is the film to watch for all the students who are struggling to deal with the rigors of the society.
3. Dil Chahta Hai (2001)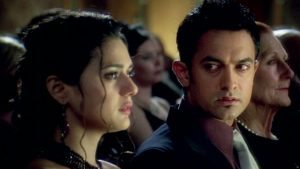 Another film where Aamir Khan rules it with ease. This film shows three different kinds of love stories which more or less sum up the romance in this world. And it is difficult to understand Bollywood's affinity to trios. Here too, there are three friends hanging out with each other giving us Goa trip goals from years. The title song captures the spirit of a road trip and adds value to the time we spend with our friends. As one can know, Farhan Akhtar is a great director and we keep wondering if there is anything he can't do.
2. Udaan (2010)
As beautiful as the film is, 'Udaan' studies a very serious problem in the Indian society where a teenager's dreams are suppressed by his own parents and he has to suffer physical as well as mental abuse. The heart-wrenching screenplay covers three generations and a cycle seems to arise as the same fate is set for Rohan's half-brother that was for him. But Rohan at a young age takes a mature decision and rescues his half-brother from the hell. This film is for all those who have faced the atrocity of their dreams being murdered.
1. Wake Up Sid (2009)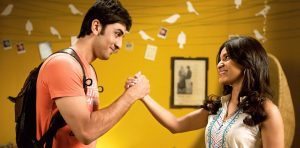 In his debut film, Ayan Mukerji wonderfully used his youth to showcase the life of a guy who has just finished college. Ranbir Kapoor as Sid is any student who has trouble transitioning from adolescence to adulthood. Sid is a pathless person and doesn't know what he should pursue in life. With a push from his parents and help from his new friend Aisha, he learns what he is good at and follows it with determination. The scene where he takes his first salary cheque to his father expresses the true pride a young man gets in receiving his first cheque and showing it to his father. An excellent film overall, it has to be watched by all the teenagers.
Read More: Best One Sided Love Hindi Movies