Working within enemy territories requires a person to have a lot of faith in the loyalty of the people working for and with them. When Masoud gets into trouble, the Mossad comes to the rescue, but the events of the fifth episode lead both of them to become distrustful of each other. Some difficult decisions are to be made by all the characters, where every act arouses suspicions and one wrong decision can result in a hefty price that the characters might not be ready to pay. Here's what the ending of the episode means. If you haven't caught up with the episode yet, head over to Apple TV Plus. SPOILERS AHEAD
Tehran Season 1 Episode 5 Recap
Faraz gets a call from the Mossad about the kidnapping of his wife. In return, they demand the release of Masoud, and this leads to the development of a very complicated angle between them. Faraz makes an unlikely offer to Masoud, and in the meantime, Tamar tries to find a way back into her original mission with the help of Milad.
The Ending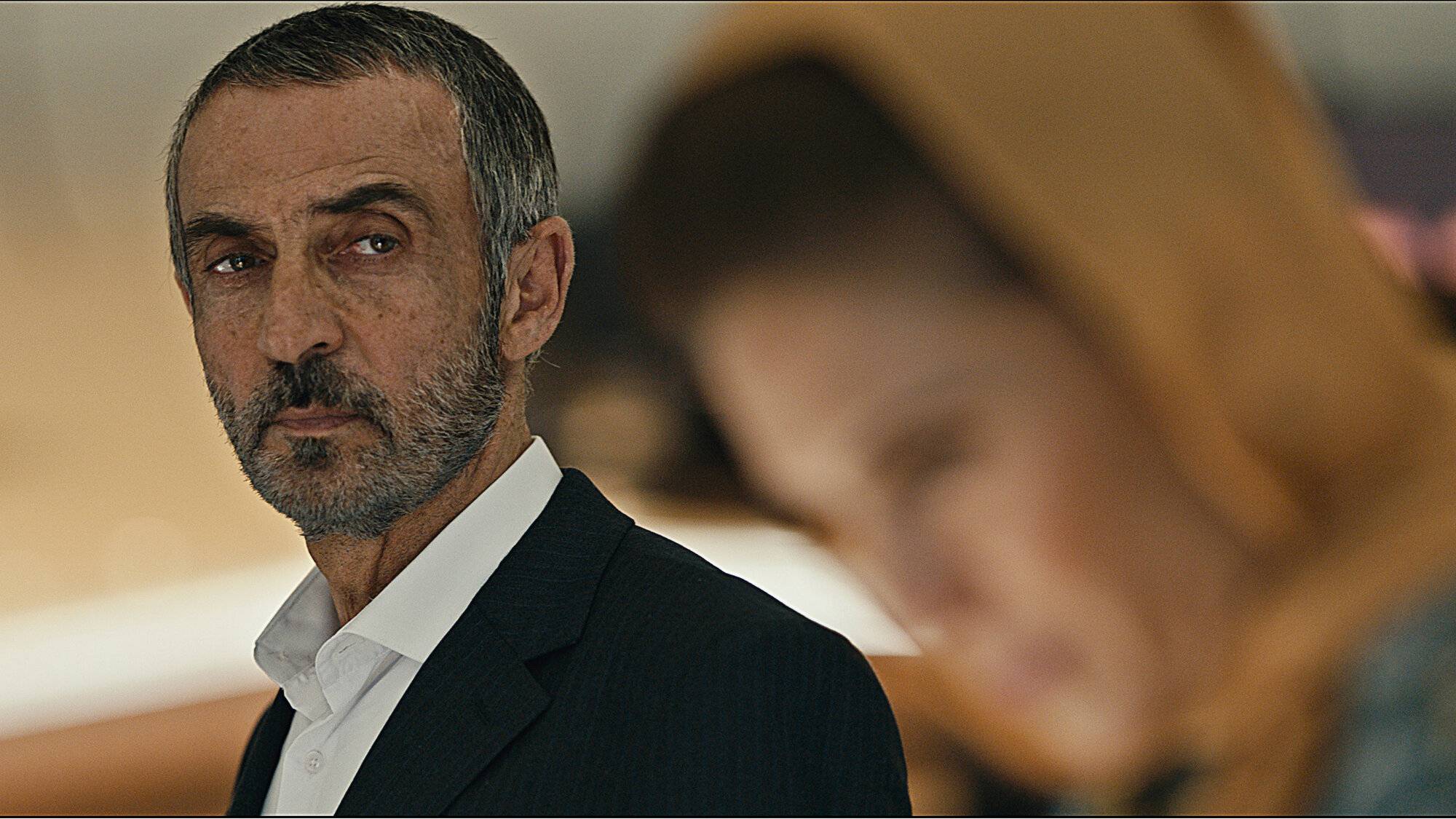 The reason behind Tamar's entry in Iran was to accomplish the mission of breaking into the security of Iranian forces and allow the Mossad to go forward with their plan to attack the enemy state. Iran's growing nuclear power and its threats to attack Israel make Tamar uneasy about leaving the country with a failed mission. Her task was to find a way out of Tehran, and even though she had a good chance to do that while the enemies were distracted, she decided to stay back, to give another shot to the mission, and see if she can still salvage the situation. Knowing now that Milad has a connection at the electric company, she decides to stay in Tehran and try to right the wrongs. Milad doesn't know about her real intentions, but he, too, is hiding a lot from her. She realizes this when they arrive at an abandoned army base, which has been turned into an illegal party spot by the youngsters, where drug flows and money is made. Tamar gets another reason to distrust Milad, but she gets something to hold on to when he gives her the name of his contact and his position in the company. Tamar forwards it to her superiors, who are also keeping a close eye on Milad, but she still needs to be much more cautious.
Giving a break to the protagonist, this episode shifts its focus towards the other conflict in the show. Faraz is trying to break Masoud, while the latter is trying to keep his mouth shut under all circumstances. The Mossad can't risk losing an asset like Masoud and to find a way out for him, they kidnap Faraz's wife. Things get personal from here and Faraz is forced to let Masoud go, which also creates problems for him with his superiors. The Mossad thinks that they have secured Masoud, but Faraz is not done with him just yet. He tells Masoud about the deal that got him out of trouble and how it is all about personal attacks now. Because the enemies didn't hesitate from using his wife to get favors, Faraz will also not back down from using Masoud's family to his own end. He tells the spy that should he leave the country, he will never get to see his family again. The other choice is to stay in Tehran and become a double agent for Iran. In this case, Faraz would make sure that no harm comes to his family.
When Masoud discovers that Faraz's wife was the trade that the Mossad made for him, he is appalled. He also becomes scared for his family because he knows that even if he does leave for Istanbul and even if his superiors ensure the safety of his family, they wouldn't be able to stop Faraz, who considers them fair game now. In both cases, his situation is messed up. He talks about this with his employers, but they only become suspicious of him. The next day, Masoud misses his flight to Istanbul, which had been a part of the deal between Faraz and the Mossad. He also makes his intentions clear about not leaving Tehran, which convinces the Mossad that he has been compromised. At this time, we don't know if Masoud is really going to take up on the offer proposed by Faraz. He is shocked by the actions of his people and is still considering his next move, but both the Mossad and Faraz are not ready to take their chances with him.
Faraz follows Masoud, to see what he is planning next and in the hopes that the freedom would make him seek out Tamar, giving Faraz a chance to track her down. The Mossad, on the other hand, knows that Masoud doesn't work for them anymore, which by default means that he is with the enemy now. This also makes other Mossad agents in Tehran vulnerable because Masoud knows about them and has helped a lot of them in the past. They can't take the risk of having him out and about, privy to all the sensitive information, and they can't wait to see whether he changes his mind about the agency. The only thing that they can do is to get him out of the picture completely. And that's what happens. Masoud is shot dead.
Read More: Spy Movies on Netflix