Like the name suggests, '90 Day Fiance: The Other Way' is an exciting '90 Day' spinoff show that follows US natives who travel overseas to their foreign partner's country in order to pursue a relationship. However, like most cross-border relationships, these couples have to deal with differences in lifestyles, habits, and customs before reaching their happily ever after. Similarly, season 5 of '90 Day Fiance: The Other Way' introduces us to US native Kimberly and her Indian fiance Tejaswi. From the very beginning, the two appeared pretty dedicated to each other and were quite confident about building a life together. With viewers now eager to learn more, here's everything we know about Kimberly and Tejaswi.
Tejaswi and Kimberly: Where Are They From?
A resident of Muscle Shoals, Alabama, Kimberly was 30-years-old at the time of filming. Interestingly, Kimberly discovered her passion for spiritualism from a young age and claimed she can actually see entities who aren't physically present. On top of it, she described herself as a clairvoyant, claircognizant, and clairaudient spiritualist and insisted that it was natural for her to feel someone's spirit and listen to what they have to say. In fact, she even inculcated her talents into her daily life as she has taken on several clients as a spiritual guide and card reader. Moreover, apart from her spiritual journey, Kimberly also makes holiday videos on social media and enjoys an incredible bond with her parents.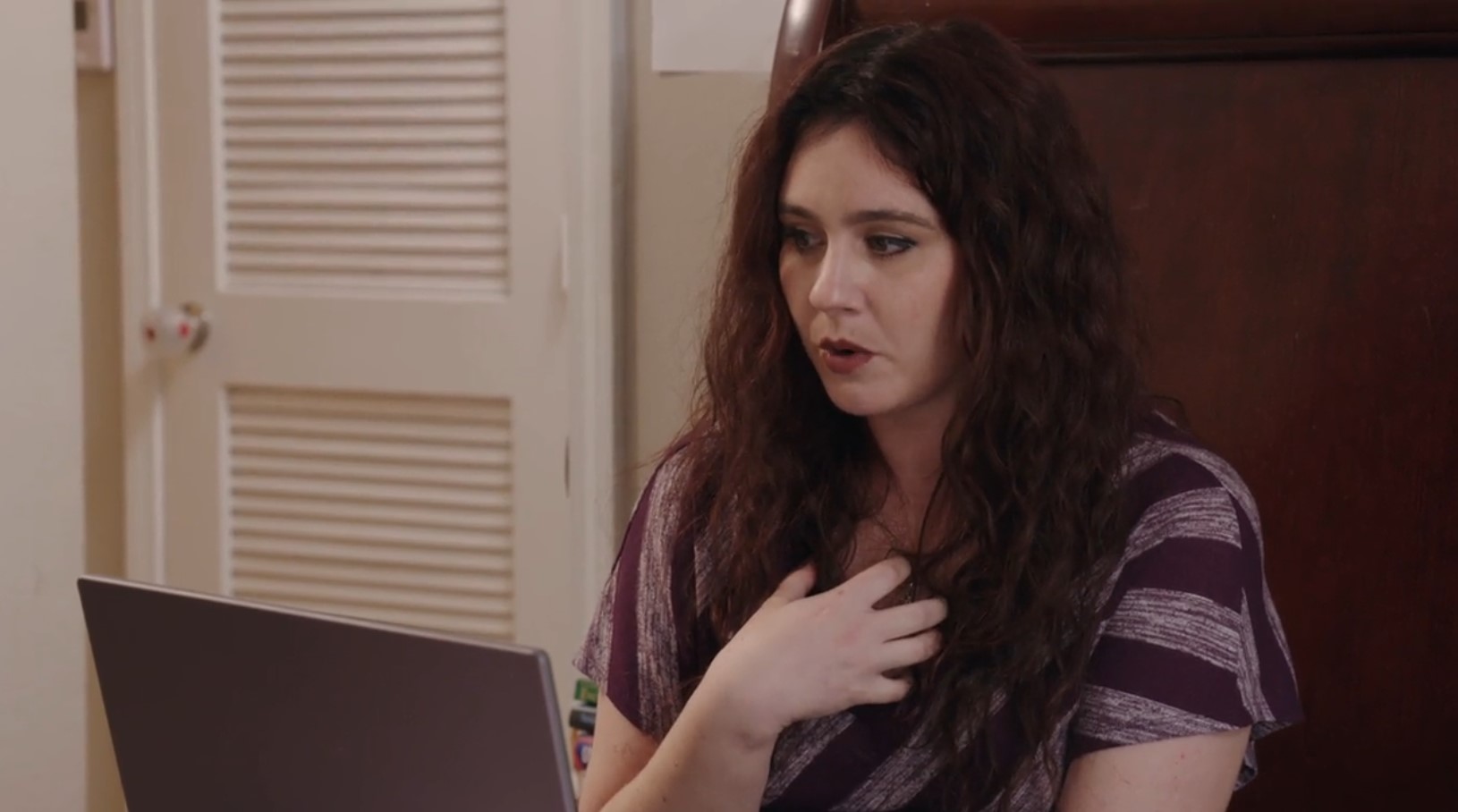 Meanwhile, Tejaswi belongs to the city of Jaipur in Rajasthan, India, and is also an equally spiritual person. While on the show, Tejaswi mentioned that he comes from a profoundly traditional Indian family, where the lady of the house is expected to take care of everyone else. Moreover, as the elder son, he is responsible for looking after his parents and his younger brother, Yash. Besides, Tejaswi's profession is also quite unique as he earns a living as a voice-over artist for various commercials, news shows, and kids' stories.
Tejaswi and Kimberly: How Did They Meet?
Kimberly and Tejaswi's first meeting was pretty interesting, to say the least. Incidentally, the two came across each other's profile on a spiritual group on social media, and Tejaswi even sent Kimberly a friend request. However, she didn't accept it or reply to his messages, as she believed him to be a scammer or spammer in disguise. Yet, Tejaswi was not one to give up, and he resorted to the Hindu belief of manifesting, which claims one will surely get what they want if they wish for it with their entire heart.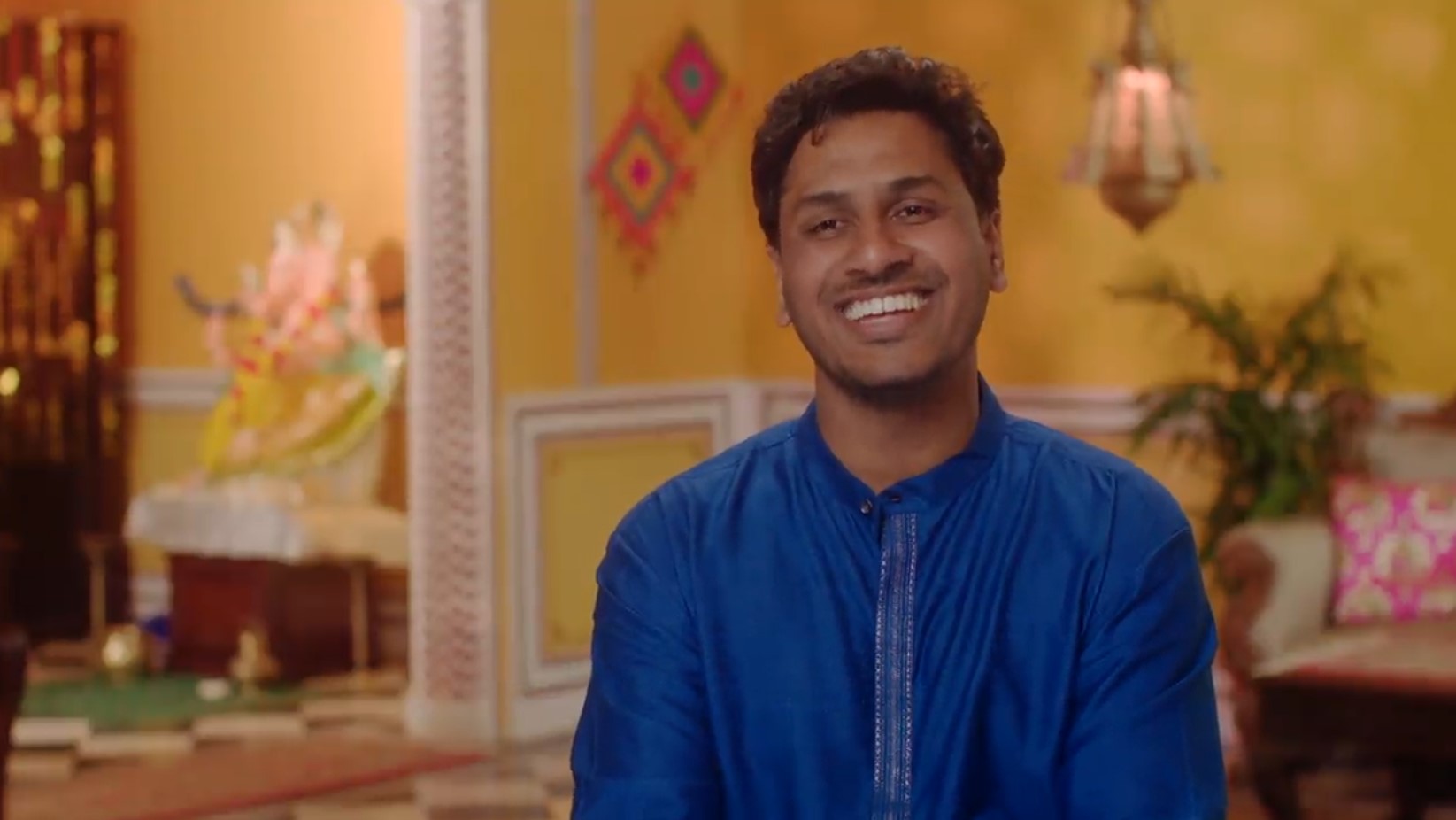 On the other hand, Kimberly went to sleep one night and dreamt that she was having an incredible time with her future husband. Even though the dream did not show her his face, Kimberly was confident of recognizing him in an instant. The very next day, she replied to Tejaswi's messages and with each passing hour, was convinced that he was the man in her dreams. Likewise, the Jaipur resident also fell in love and ended up proposing to her on social media.
Since the proposal in the text was not real, Kimberly finally saved up some money and flew to India, where she and Tejaswi met in person for the first time. While their relationship blossomed in the following months, Tejaswi even asked Kimberly to marry him about two months after meeting face-to-face. Naturally, the Alabama native was too happy to give her consent, and Tejaswi's parents blessed the couple.
Tejaswi and Kimberly: Future Prospects
Although Kimberly and Tejaswi are very much in love, they must navigate some severely choppy waters before getting to a happily ever after. For starters, Kimberly mentioned that she wanted an independent life like in the US and would not want to live with Tejaswi's parents. However, leaving his parents alone is not an option for the Jaipur resident, and he even stated how it would be difficult for Kimberly to adjust to the life that a traditional Indian family expects from a homemaker.
Besides, Tejaswi also stated that they were yet to discuss Kimberly's responsibilities in detail, as he wanted to marry before dealing with other issues. Nonetheless, even though Kimberly felt like her concerns weren't being heard, Tejaswi's parents seemed happy enough to give the US native the space she needed, and we believe their relationship will last if they agree to meet each other halfway.
Read More: Holly and Wayne from 90 Day Fiance: Everything We Know