For decades, movies have been entertaining us, and this is especially applicable when speaking of celebrations. There is hardly any occasion or festival across the different cultures of the world that hasn't been showcased in movies. However, while earlier we had to wait for a certain movie to be televised on a particular occasion, which might turn out to be the wrong one, thereby breaking our hearts, the advent of OTT platforms has taken away that sadness. They provide us with a plethora of movies to choose from based on our choices, and Hulu has some of the most heartwarming movies in its catalog.
10. Friendsgiving (2020)

Sometimes, one feels like celebrating not with many but with a few, preferring a low-key celebration. Such is the case with best friends Molly and Abby, both young adults, who decide to spend a quiet and peaceful Thanksgiving together. However, people keep coming, some by invitation and some just like that. Each of these has a story to tell, and as we see them arrive and hear them, Molly and Abby's Thanksgiving slowly turns into a huge 'Friendsgiving.' It is directed by Nicol Paone and stars Malin Åkerman, Kat Dennings, Jack Donnelly, Aisha Tyler, and Christine Taylor. You can watch the movie here.
9. Gigi & Nate (2022)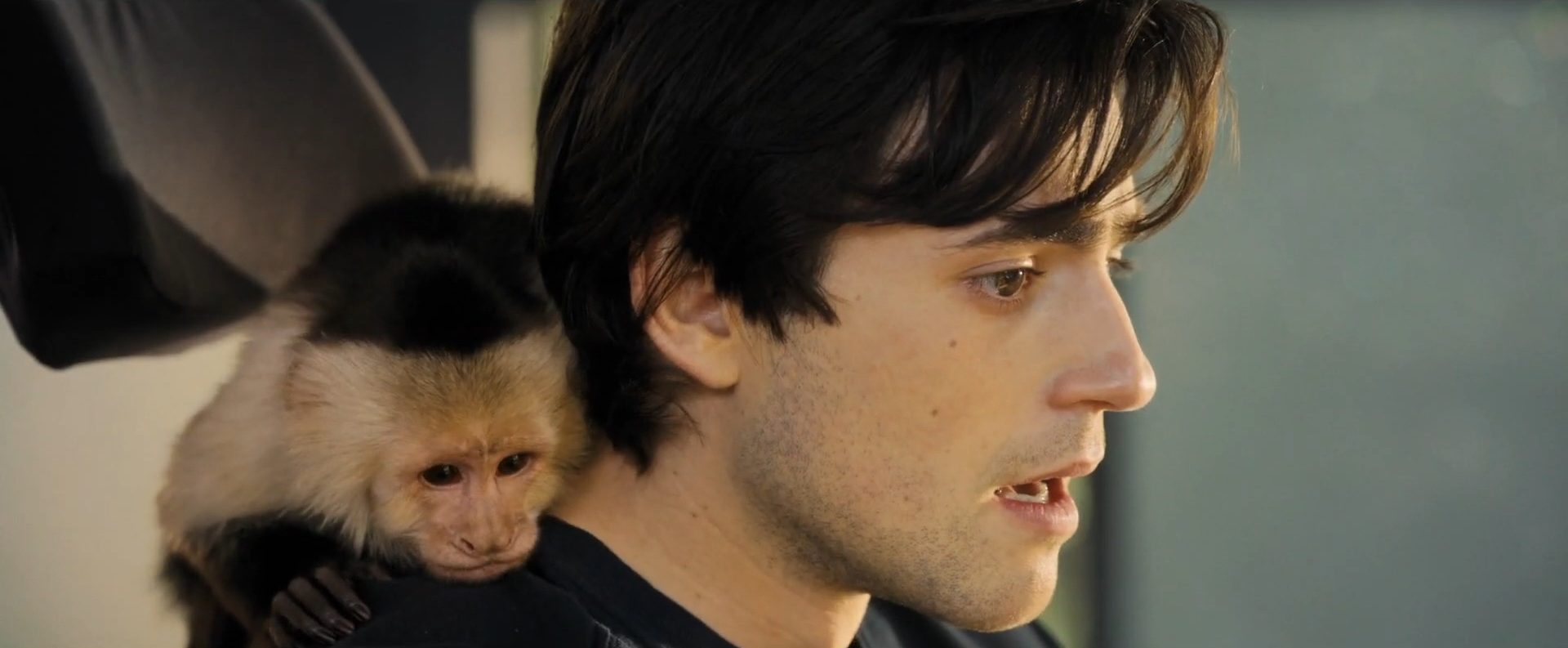 Directed by Nick Hamm, 'Gigi & Nate' explores the relationship between a quadriplegic man and a monkey. Nate Gibson develops bacterial meningitis that leaves him quadriplegic. He tries to kill himself out of depression. That's when his mother reaches out to a service animal organization and brings home a capuchin monkey named Gigi. This is so that Nate can spend time with her and thus stop having negative thoughts. In other words, Gigi will help Nate cope with his illness. A coming-of-age drama with a sweet twist, the 'Gigi & Nate' cast includes Charlie Rowe, Zoe Colletti, Josephine Langford and Marcia Gay Harden. You can explore this unusual relationship here.
8. Bogus (1996)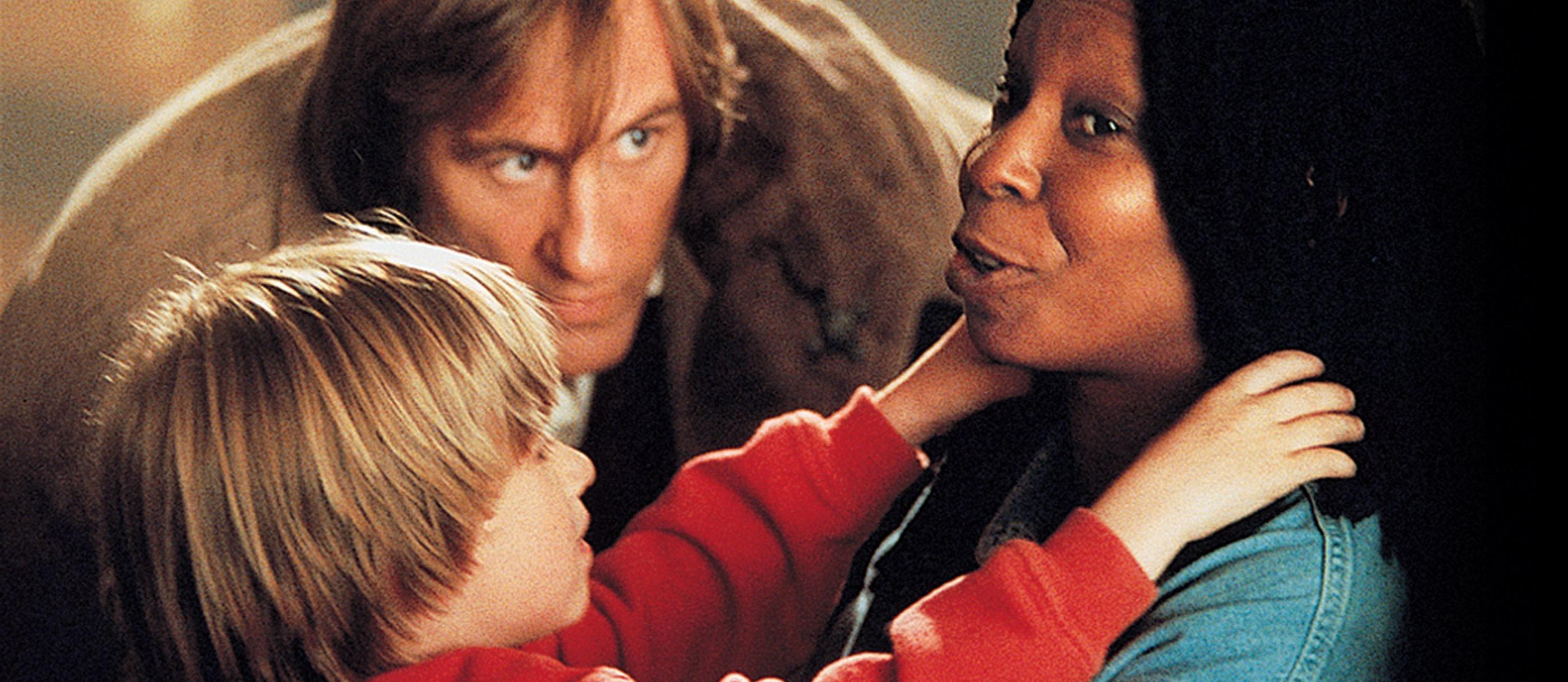 'Bogus' centers on Albert, who starts living with his mother's adopted sister, aka his godmother, Harriet, after the former passes away in a tragic accident. Unfortunately, Albert doesn't get along with Harriet and creates an imaginary friendly character named Bogus to spend time with, who helps Albert cope with the pain of his loss. But what's unusual is that even Harriet can see Bogus. Is he then real? The movie is directed by Norman Jewison and stars Haley Joel Osment, Whoopi Goldberg, and Gérard Depardieu. You may watch 'Bogus' here.
7. Deck the Halls (2006)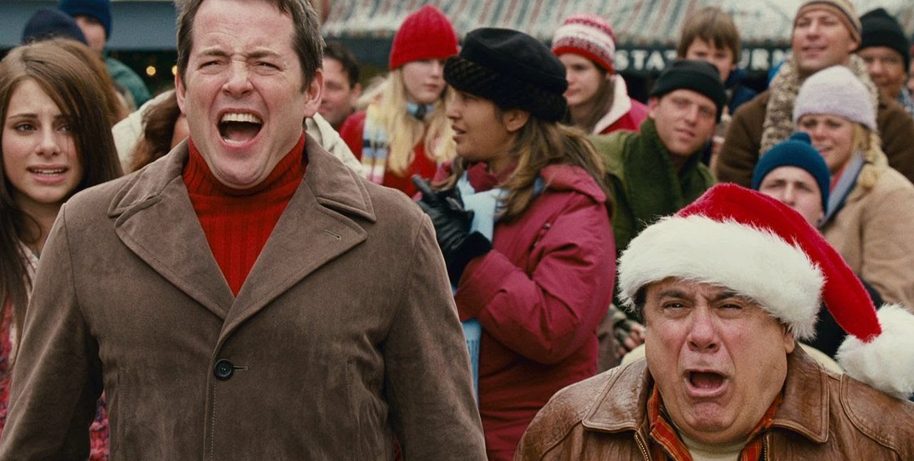 Is your house being able to be seen from space a good thing or a bad thing? Well, what matters is that it's competitive. So when Mr. Christmas, Steve Finch's new neighbor, Buddy Hall, decides to deck up his house so that it shines brighter than everyone else's and can be seen from space, Finch takes it up as a challenge. Because in Cloverdale, there can be only one Mr. Christmas, and there is no way anyone can take that title away from Finch, especially a new guy in town. Directed by John Whitesell, 'Deck the Halls' is a comedy-drama that stars Matthew Broderick, Danny DeVito, Kristin Davis, and Kristin Chenoweth. You can watch it here.
6. Miracle on 34th Street (1947)

'Miracle on 34th Street' is directed by George Seaton, and it tells the story of Kris Kringle, who, after taking over as the new Santa at an annual Thanksgiving Day organized by Macy's, a departmental store chain, becomes a sensation. However, he ends up in a court of law with questions being asked regarding his sanity after he claims that he is the real Santa Claus. While we find out whether he is speaking the truth, the movie also serves as a commentary on people's faith. The cast of the movie comprises Edmund Gwenn, Natalie Wood, Maureen O'Hara, and John Payne. You can be a part of the experience here.
5. Color of Love (2021)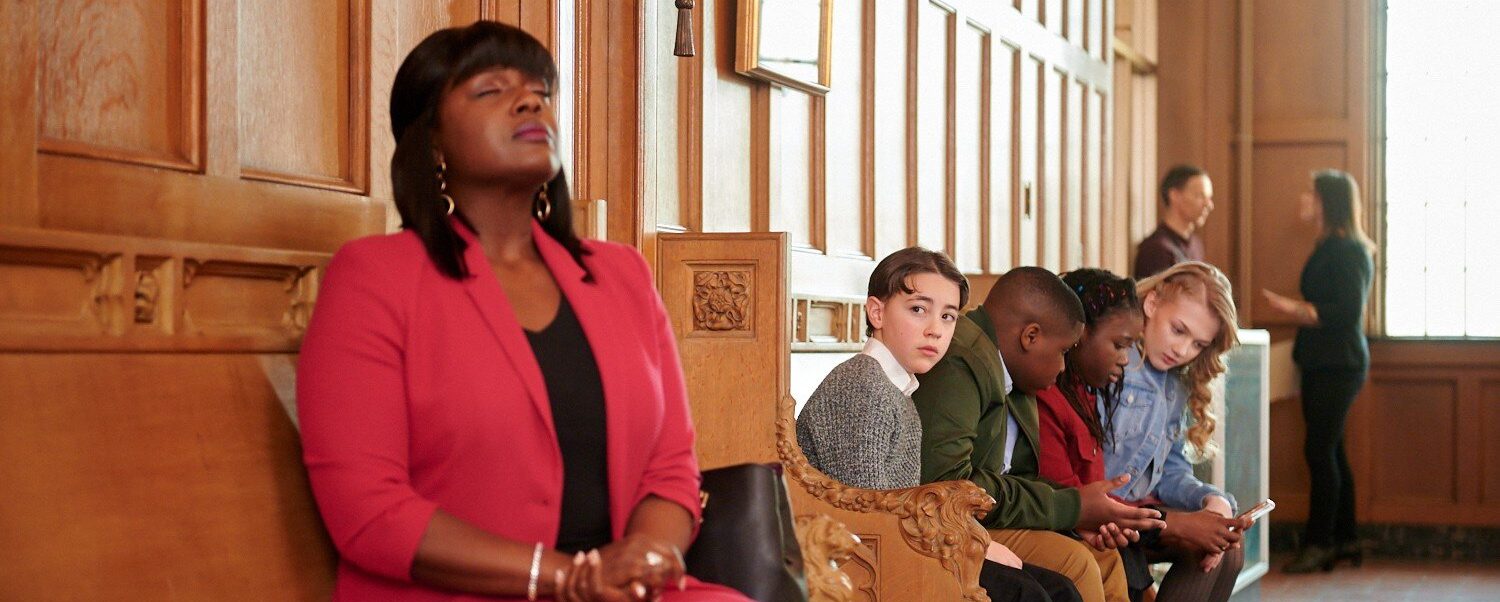 'Color of Love' is based on true events and has been directed by Don McBrearty. It revolves around Monica, a single mother, portrayed by Deborah Joy Winans, who adopts kids. However, she faces a lot of backlash from her neighborhood because she is black while her kids are white. It is a fight she will have to fight alone, and giving up is never an option. The movie showcases a shocking portrayal of the society we live in, where even motherhood is judged by the color of the skin. Besides Deborah Joy Winans, the cast of the movie includes Rachel Wilson, Sarah Abbott, and Ramona Milano. Watch the movie here. You can watch 'Color of Love' here.
4. Tower Heist (2011)

Starring Ben Stiller and Eddie Murphy, 'Tower Heist' is a heist comedy directed by Bret Ratner. It revolves around a heist that is planned by Josh Kovaks to steal millions from scamming financier Arthur Shaw in the very luxury condo that Josh is the manager of. So, with a team that comprises him, two fired employees, a tenant who has been evicted, and a crook, a plan is chalked out for the heist. Whether they are successful is 'Tower Heist' contains the answer. Besides the two actors mentioned above, the cast also includes Matthew Broderick, Casey Affleck, and Michael Peña. Feel free to watch the movie here.
3. Dark Shadows (2012)
Based on the soap opera of the same name that aired from 1966 to 1971, 'Dark Shadows' is a dark comedy fantasy movie directed by Tim Burton and starring Johnny Depp, Michelle Pfeiffer, Eva Green, and Helena Bonham Carter. Barnabas Collins wakes up as a vampire more than 200 years after being cursed by a witch named Angelique, who also killed his parents and his ladylove, whom she was jealous of. As he takes charge of a business that is on the verge of collapse, Angelique too returns only to take revenge for the way he hurt broke her heart. You may watch 'Dark Shadows' here.
2. Dakota (2022)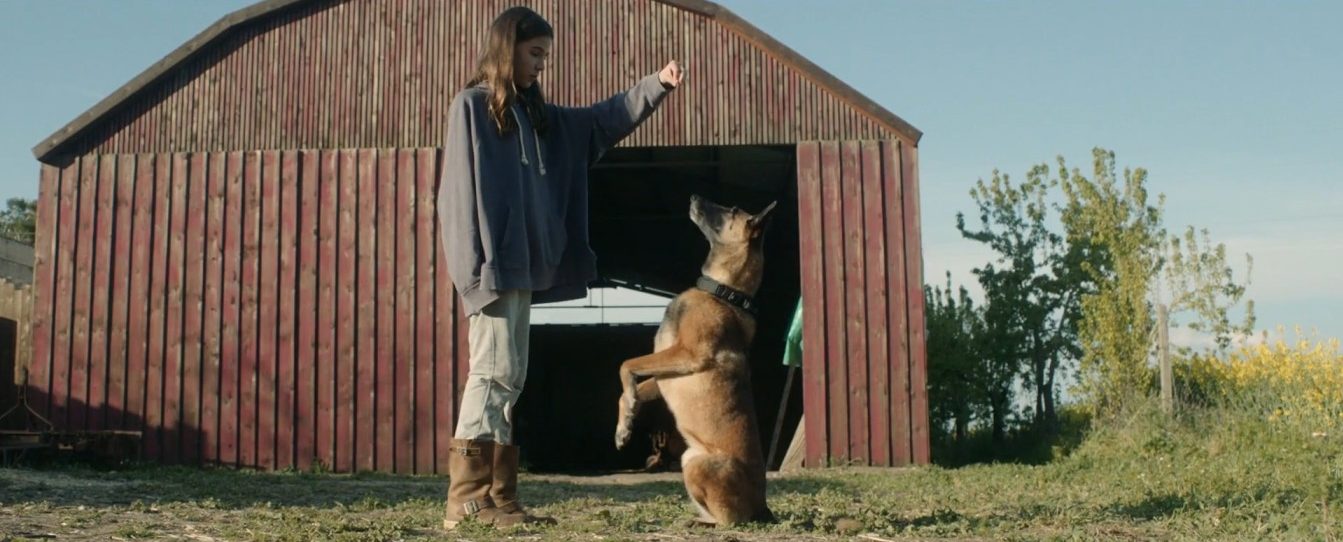 'Dakota,' directed by Kirk Harris, centers on widowed mom Kate and her daughter Alex, who live on their farm. As tough as it is for Kate to manage the farm as well as run the volunteer fire department, the arrival of Dakota, Kate's husband's combat dog, makes things even tougher. Meanwhile, the local Sheriff has set his eyes on the farm and intends to take over the land by any means necessary. How Kate, Alex, and Dakota protect the farm and thus showcase the true spirit of home and family is what we see in the movie. The cast of 'Dakota' includes Abbie Cornish, Lola Sultan, Patrick Muldoon, and William Baldwin. You can watch the movie here.
1. Little Miss Sunshine (2006)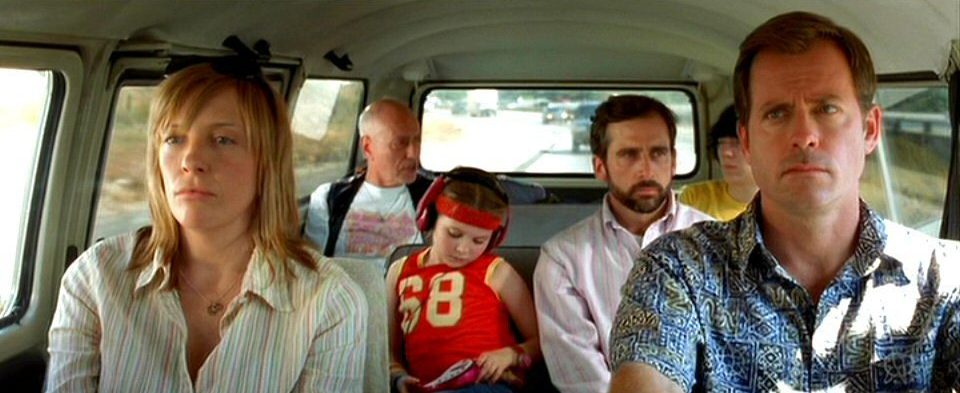 A road trip comedy movie directed by Jonathan Dayton and Valerie Faris, 'Little Miss Sunshine' showcases the Hoover family who set off on a journey in a VW camper van from Albuquerque to California, where the youngest member of the family, seven-year-old Olive, will take part in the "Little Miss Sunshine" beauty pageant. As the journey commences, we are subjected to the conversations of a dysfunctional family that comprises Olive's mother, Sheryl; her father, Richard; her step-brother, Dwayne; her grandfather, Edwin; and her uncle, Frank (brother of Sheryl). Together, they make the ride a hilarious one, but only for us viewers. The cast includes Abigail Breslin, Paul Dano, Toni Collette, Alan Arkin, Steve Carell and Greg Kinnear. You can experience the movie here.
Read More: Best Animation Movies on Hulu