Thanksgiving is one of those occasions where we celebrate togetherness with our near and dear ones. Being thankful for all that we have received the past year, including the blessings, we get to express that joy most piously while feasting on good food. While food plays an important role, it is always fun to spend time watching a movie, especially when it is a full house, isn't it? Well, keeping that in mind, we bring you ten great movies available on HBO Max that you can watch and add to the Thanksgiving vibe. Each of these movies, in some way, explores a family dynamic, which is what the occasion is all about. Be it sadness or happiness, having a family helps cope with the former while adding to the latter.
10. Krisha (2016)

Directed by Trey Edward Shults, 'Krisha' takes place on Thanksgiving Day and tells the story of Aunt Krisha, who returns to her family after a decade of estranged healing. However, her absence has affected many of her family members, who now accept her but with a pinch of salt. Despite that, Krisha is bent on reconciliation and wants to be accepted, perhaps by force. As the day progresses, private conversations bring to light secrets that she isn't supposed to know. Whether she will is what we find out. The cast of 'Krisha' includes Krisha Fairchild, Trey Edward Shults, Robyn Fairchild, and Bryan Casserly. You can watch the movie here.
9. Dutch (1991)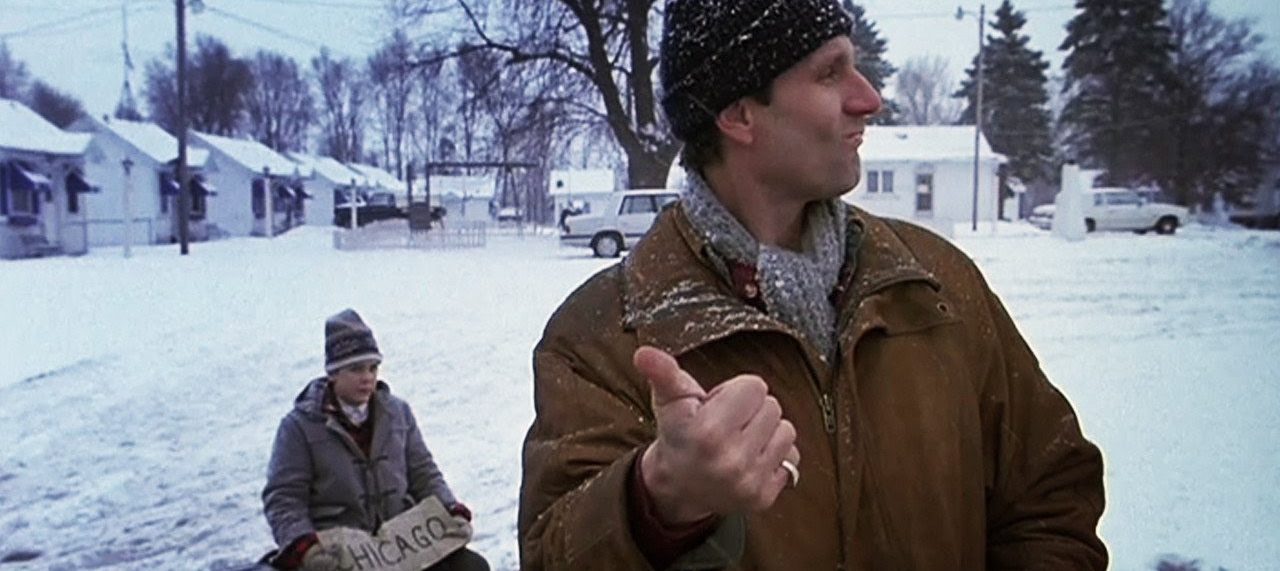 A road trip doesn't always have to be exciting, is it? Well, at least that's the case for working-class Dutch Dooley, a construction worker, who is given the responsibility to bring his girlfriend's 12-year-old irritating son Doyle from his private school in Georgia to Chicago, where she is, on the occasion of Thanksgiving. While Dutch is a nice guy, Doyle is intolerable and doesn't like Dutch. This unusual dynamic makes the journey worth exploring for us viewers as we get to see how the two get along, the friction between them, and whether they bond because it will be better if they do. 'Dutch' is a comedy-drama directed by Peter Faiman and stars Ed O'Neill, Ethan Embry, and JoBeth Williams. You can be a part of the journey here.
8. Pieces of April (2003)
Starring Katie Holmes as April Burns, 'Pieces of April' is about April taking on the responsibility of cooking the Thanksgiving dinner for her family that is coming to visit her in New York from Pennsylvania. As she and her boyfriend plan for the occasion that slowly turns into confusion underscored by chaos and comedy, we find out about her relationship with her emotionally distant family through the very words of her cancer-struck mother, her father, her two siblings, and her grandma. A comedy-drama directed by Peter Hedges, the 'Pieces of April' cast also includes Patricia Clarkson, Oliver Platt, John Gallagher Jr., and Alice Drummond. You can watch the movie here.
7. Mistress America (2015)

'Mistress America' tells the story of two soon-to-be step-sisters who explore New York. Tracy Fishko is a college freshman who, after being hurt since her crush is dating another girl, is referred by her mother to her future step-sister Brooke. Tracy's mom is going to marry Brooke's dad. While some may expect this to be a sign of an upcoming conflict, the two get along very well, with Brooke graciously ushering Tracy into her world that is never at a standstill. Directed by Noah Baumbach, the cast of the movie includes Greta Gerwig as Brooke and Lola Kirke as Tracy, along with Matthew Shear and Michael Chernus. You can join the two ladies in their schemes here.
6. The Ice Storm (1997)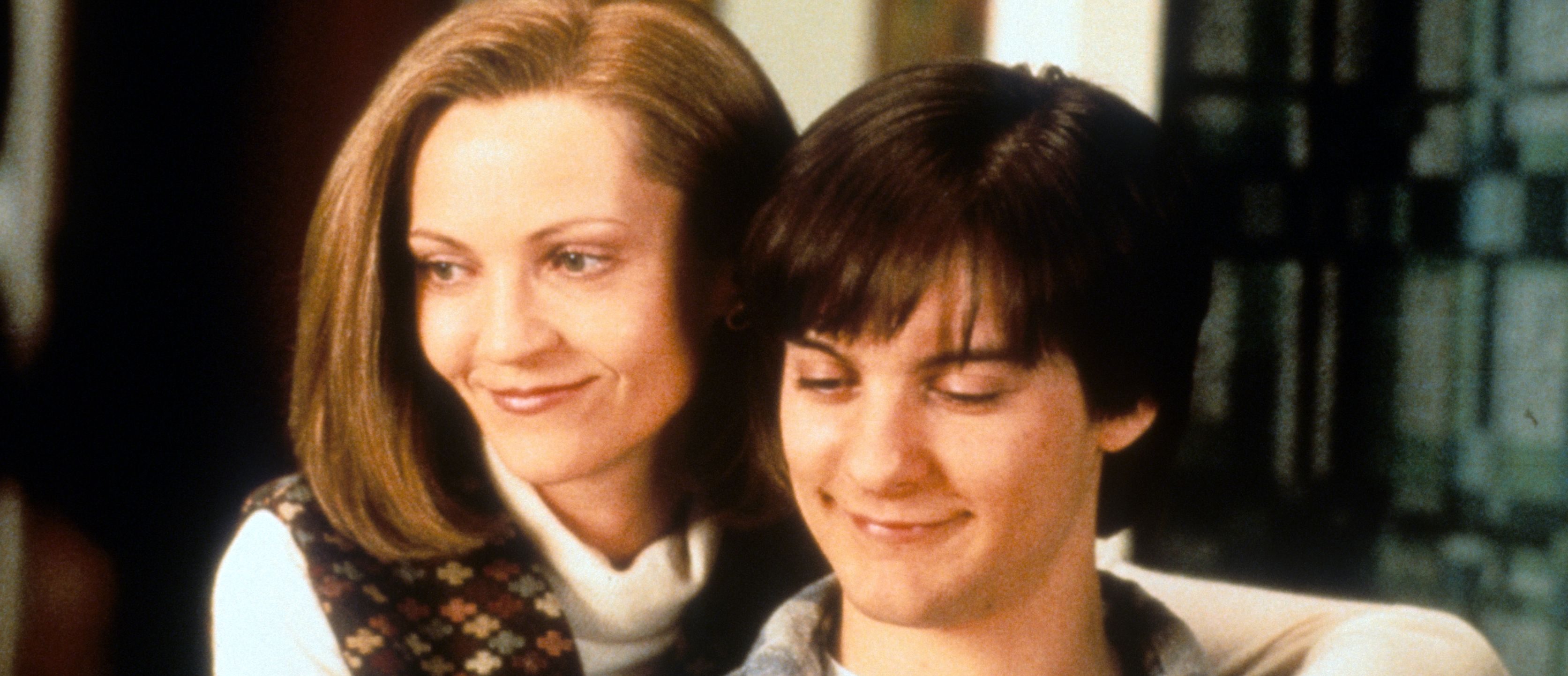 There are two storms that we, the viewers, are subjected to in Ang Lee's 'The Ice Storm.' One is the storm that brews throughout a Thanksgiving weekend within the Hoods family and the Carver family, both of which are involved in substance abuse and mutual adultery. The other is the real ice storm that begins to blow over the neighborhood. The dynamic between the two storms and how the winter storm affects the storm within the two families is what the movie explores. The cast of the movie includes Sigourney Weaver, Kevin Kline, Christina Ricci, and Tobey Maguire. You can watch it here.
5. Hannah and Her Sisters (1986)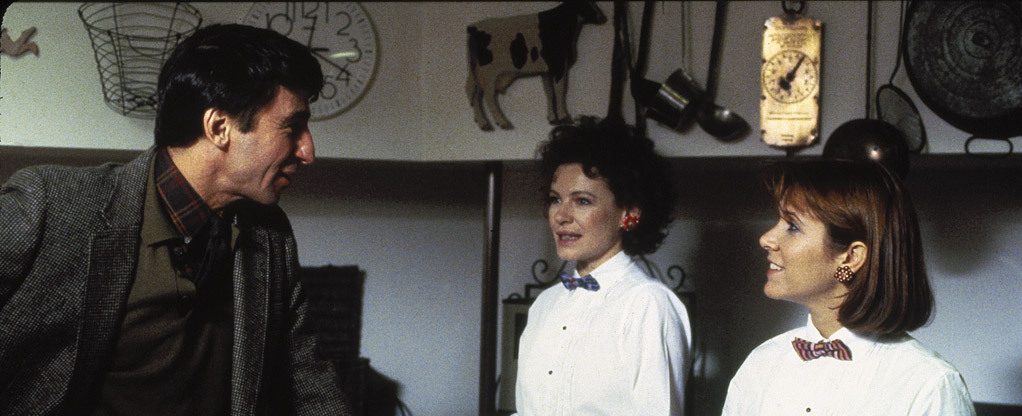 Written and directed by Woody Allen, 'Hannah and Her Sisters' begins and ends with a Thanksgiving dinner with two years in between. It is what happens in the two years that the plot entails. As the title states, the movie deals with Hannah and her sisters and their intertwined lives that are a result of illicit affairs, courting, and romance and all the emotions that take root from these. The stellar cast of this drama includes Woody Allen, Michael Caine, Mia Farrow, and Dianne Wiest. You may watch 'Hannah and Her Sisters' here.
4. Willy Wonka & the Chocolate Factory (1971)

An all-time classic based on Roald Dahl's 1964 novel 'Charlie and the Chocolate Factory,' 'Willy Wonka & the Chocolate Factory' is a musical fantasy that takes five children from across the world, including the very poor paperboy Charlie Bucket, on a tour to Willy Wonka's chocolate factory. But as expected, some have sinister motives and intend to find out Wonka's secret recipes. Directed by Mel Stuart, the movie brings together a cast that includes Gene Wilder as Wonka, Peter Ostrum as Charlie Bucket, with Denise Nickerson and Paris Themmen in supporting roles. Feel free to take the tour here.
3. Fantastic Mr. Fox (2009)
'Fantastic Mr. Fox' is a stop-motion animated movie directed by Wes Anderson. In the story, we have Mr. Fox (voiced by George Clooney), who is married to Mrs. Fox (voiced by Meryl Streep). After being away from humans for 12 fox years (2 human years), Mr. Fox gives in to his wild instincts and finally breaks his vow to his wife by raiding three hateful farmers. When they find out about it, they leave no stone unturned to find Fox and make him pay, thereby forcing him to go underground with his loved ones. How Fox brings them out of the dangerous situation that poses a threat to their very lives is what we find out. Other than the ones mentioned above, the voice cast also includes Bill Murray, Jason Schwartzman, Owen Wilson, and Willem Dafoe. You can watch the movie here.
2. Elf (2003)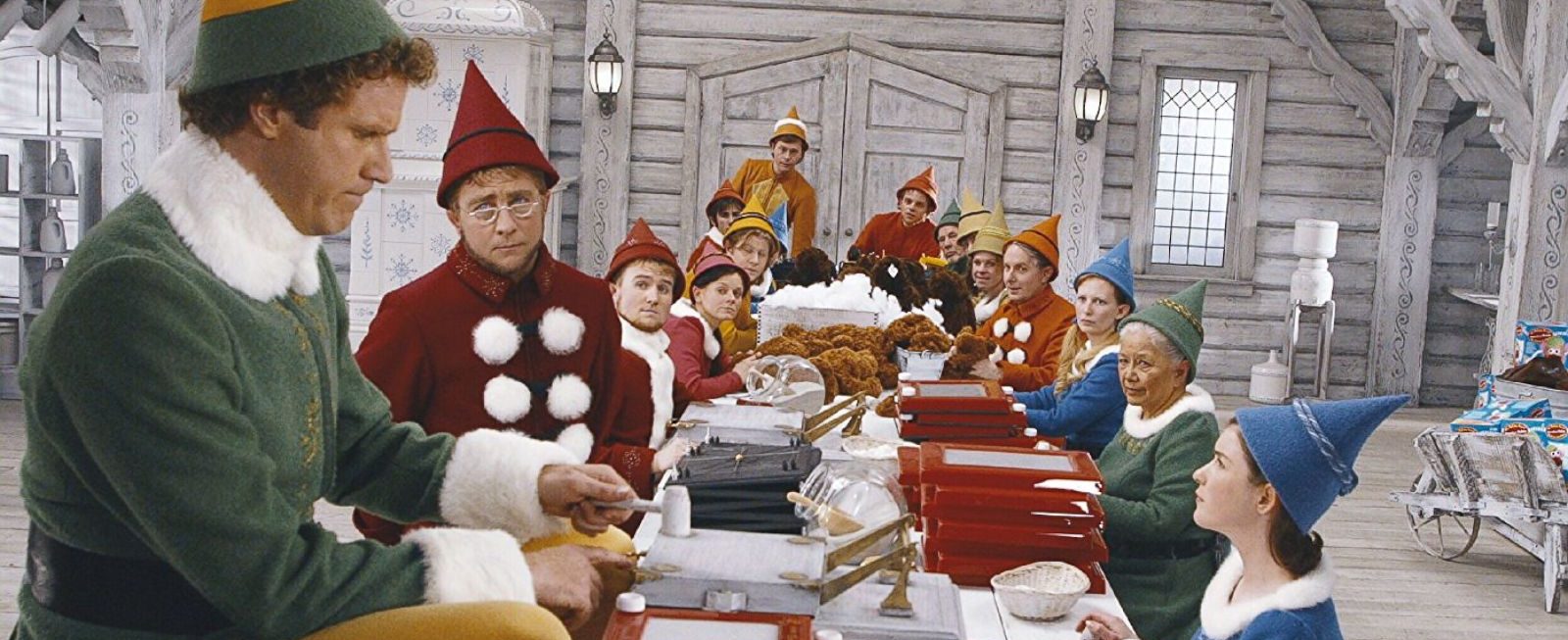 Starring Will Ferrell as the titular character, 'Elf' is a comedy directed by Jon Favreau ('Iron Man,' 'The Jungle Book') and revolves around Buddy, who was mistakenly taken to the North Pole as a baby from an orphanage and has been brought up by elves. All grown-up, he realizes that he doesn't fit in among the other elves and takes Santa's permission to find his biological father. Buddy thus arrives in New York and meets cynical businessman Walter Hobbs (James Caan), who has absolutely no idea that he has a son. What follows is Hobbs struggling to handle his new son and his job while his son enjoys New York and all that it has to offer, making the movie a fun-filled ride while exploring an unusual yet sweet father-son dynamic. You can be a part of the experience here.
1. Harry Potter and the Sorcerer's Stone (2001)
The adaption of the first book of J.K. Rowling's internationally-acclaimed novel franchise, 'Harry Potter and the Sorcerer's Stone,' also known as 'Harry Potter and the Philosopher's Stone,' introduces us to Harry Potter. Harry is the protagonist of the series, and the movie shows how he finds out about his dead parents, who were wizards, gains admission into the Hogwarts School of Witchcraft and Wizardry, makes friends as well as enemies in his first year, and finds out the truth behind his parents' deaths. Directed by Chris Columbus, the now-famous star cast includes Daniel Radcliffe, Emma Watson, Rupert Grint, Alan Rickman, Tom Felton, and Maggie Smith. You can experience the magic here.
Read More: Best Movies About Magic and Magicians