What defines an Oscar upset? Is it merely going against the seemingly perennial conventions that make the Academy Awards so predictable? I mean, yes, a 'Spotlight' might take out a 'The Revenant' or a Denzel Washington might beat a Russell Crowe once in a while but no one's coming near something like a '12 Years A Slave' or a 'Schindler's List', now, are they? The industry has gotten accustomed to crowning the favorite, the front-runner with such frustrating regularity, that rarely do they go the unexpected way, allow merit to be the bigger consideration than a consensus feeling that, with the proliferation of the precursor award shows and the prediction business, starts forming around one nominee.
Seriously, looking back, could the Academy have taken the risk of not voting for, say 'The Departed' or Daniel Day-Lewis any of the three times he won? They're undoubtedly worthy but a more inspired choice like 'Letters from Iwo Jima' or Joaquin Pheonix ('The Master') would have shaken up the buzz of what is already the most buzzed-about film event of the year. With that, here's the list of most shocking Oscar upsets ever, ranked in order of how game-changing they were in terms of the conversation they incited:
10. Juliette Binoche wins Best Supporting Actress for 'The English Patient' (1996)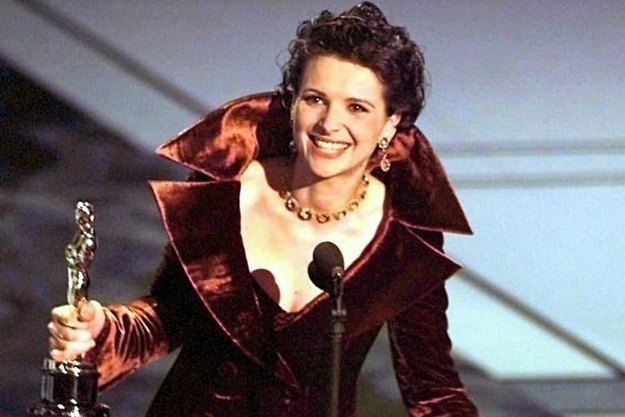 Why was it an upset?: As you might conclude from reading this list, Best Supporting Actress is clearly the one category that most frequently befuddles Oscar-watchers. Take Anna Paquin, the 11-year old winner of the category for 'The Piano' or Beatrice Straight who won for 5 minutes of screen-time in 'Network'. But when Juliette Binoche toppled the heavyweight Lauren Bacall, who had not only won the Golden Globe and the Screen Actors Guild Award, but had also been the one of the most iconic film stars of all time, and this being her only chance at Oscar gold, everyone agreed with Binoche who started her speech with "I'm so surprised. I thought Lauren was going to get it."
Was it deserved?: The most universally agreed-upon explanation for this upset is the amount of love the Academy felt for 'The English Patient' which, beside this one, took home 8 Oscars that night including the top prize. But considering how heartfelt and understated Binoche's performance is in comparison with Bacall's theatrics in 'The Mirror Has Two Faces', she might have won out just on caliber.
9. Martin Scorsese ('Goodfellas') loses Best Director to Kevin Costner ('Dance with Wolves') (1990)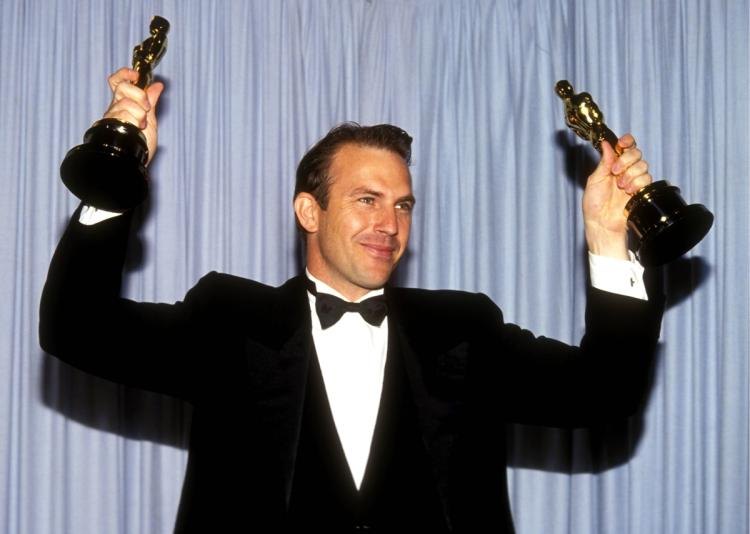 Why was it an upset?: Let's face it: the Academy didn't really feel the love when it came to Martin Scorsese for a long time. They had already made their feelings pretty clear when he wasn't nominated for 'Taxi Driver', his breakout film and now prominent cinematic classic. But in 1990, his biggest competition was Francis Ford Coppola for the middling 'The Godfather Part III' and the Golden Globe and Directors Guild Award winner Kevin Costner for his sprawling, 3-hour long Western that although, technically audacious and sumptuously beautiful, can't come near the electricity of 'Goodfellas'. I guess the Academy was waiting for Scorsese's masterpiece, and in the process, didn't recognize many he had already made.
Was it deserved?: I'd really love to talk to the one person who thinks so. I think the conversation would be scintillating to say the least.
8. Marcia Gay Harden wins Best Supporting Actress for 'Pollock' (2001)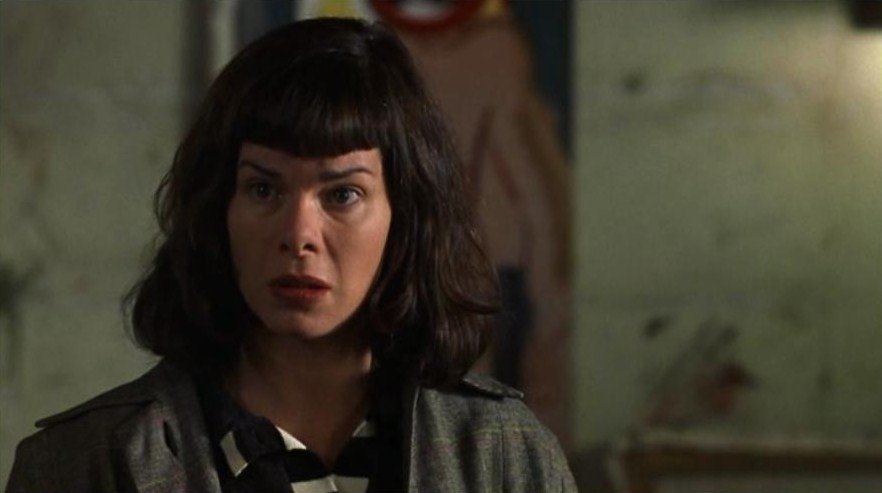 Why was it an upset?: Imagine not being nominated for either a Globe, a SAG, a BAFTA, or even a Critics Choice Award and having won just one Critics Circle Award and hearing your name being called out on nominations morning. It's nothing short of a miracle that you were in the Academy's radar. So one can imagine how visibly flustered Harden was holding the Oscar on the night of the ceremony. She thanked the Academy members for "taking the time to view the tape and consider our film."
Was it deserved?: Hell, yes. It is, handily, the most substantial performance of the bunch that we should be grateful the Academy didn't, unlike the precursors, foolishly ignore.
7. 'Shakespeare in Love' wins Best Picture over 'Saving Private Ryan' (1998)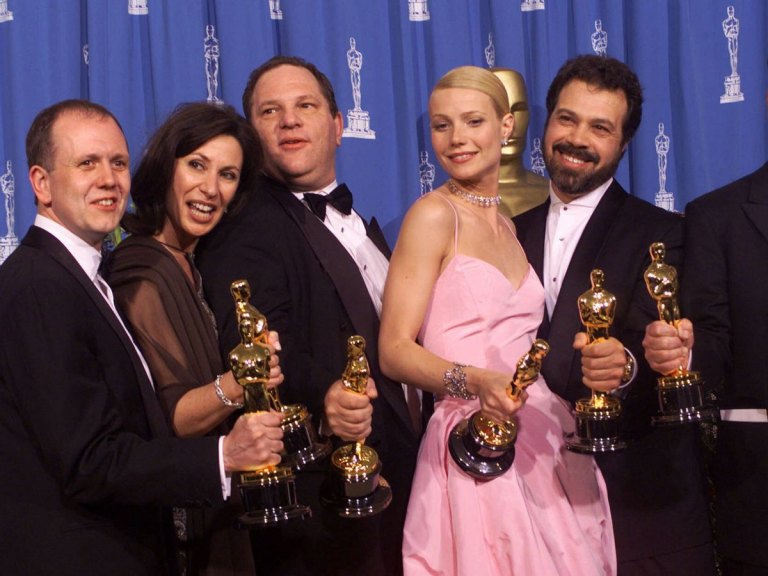 Why was it an upset?: When did Speilberg and Paramount realize the Oscar was gone? Was it when Gwyneth Paltrow beat the clear front-runner Cate Blanchett ('Elizabeth') for the Best Actress prize? Or was it obvious that it was going to be an uphill battle competing against those gift-bags sent to Academy voters, a result of the towering campaign virtuoso of Harvey Weinstein and Miramax? But overthrowing a universally acclaimed epic, hailed by many as one of the greatest war films of all time, is no easy feat for a Elizabethan romantic comedy. The crestfallen look on presenter Harrison Ford's face is priceless.
Was it deserved?: Seriously, no.
6. 'Crash' beats 'Brokeback Mountain' for Best Picture (2005)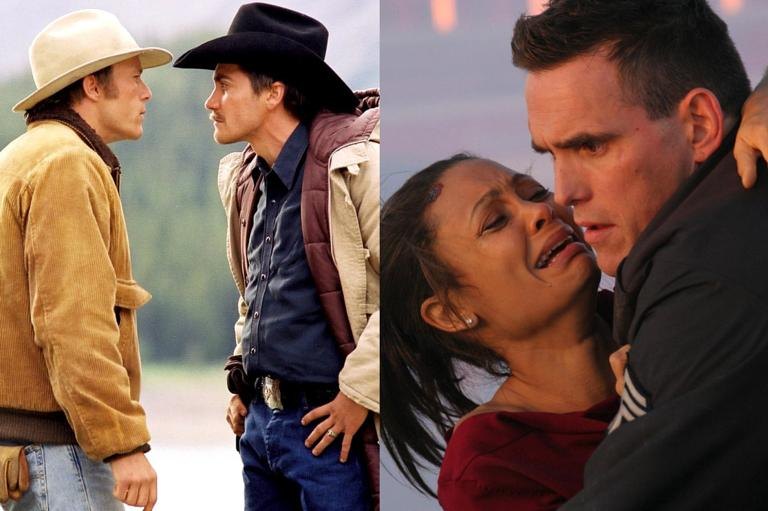 Why was it an upset?: No one saw this coming. That's not entirely true since many procrastinators, including Roger Ebert, had called it before the ceremony, clearly pointing out that the unabashed portrayal of two gay men and their tragic, heartfelt love story was going to be too much for the somewhat conservative Academy to crown it their Best Picture winner, even though the film had bagged every award in sight before Oscar night. The Academy's alternative: Paul Haggis's 'Crash', a slightly preachy, overwrought drama about race relations in post 9/11 Los Angeles. It's perfectly good entertainment, but it's not great cinema.
Was it deserved?: Many might find 'Brokeback Mountain' a little too slow and restrained for their tastes. But profound, poetic, groundbreaking film-making should easily trump sheer mediocrity and that, I'm certain, did not happen this particular year.
5. Art Carney ('Harry and Tonto') wins Best Actor over Al Pacino ('The Godfather Part II') (1974)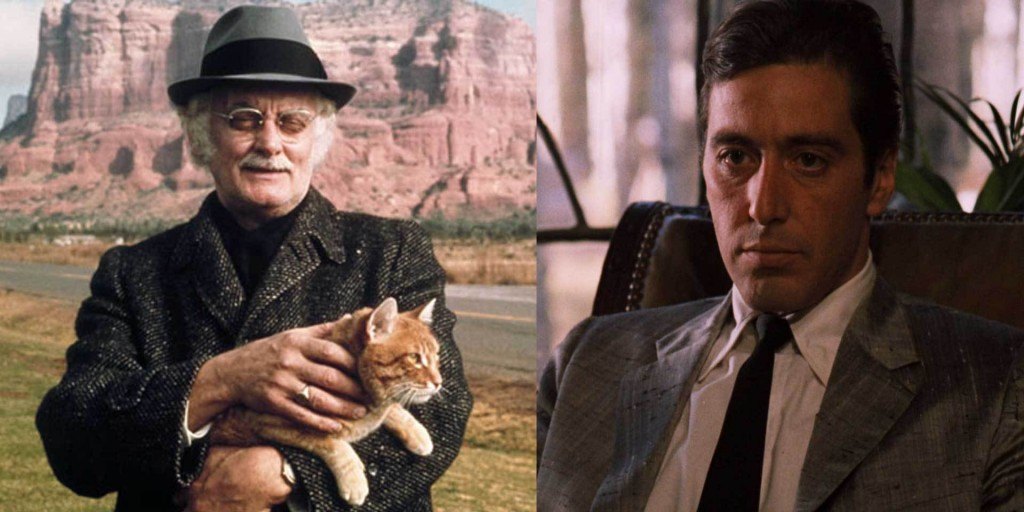 Why was it an upset?: Having already lost an exceedingly well-deserved Supporting Actor Oscar for 'The Godfather', Pacino was virtually unbeatable for the second installment of the crime saga, which is arguably even more powerful than the first. Enter Art Carney, with his sincere, but largely unexceptional performance in a road movie featuring a 72 year-old man on a trip to meet his family with his pet cat by his side. How irresistible, right? Even Jack Nicholson (nominated for nothing less than 'Chinatown') couldn't hide his displeasure at losing to something so forgettable.
Was it deserved?: Al Pacino's work in 'The Godfather Part II' is my favorite film performance of all time. That should be enough.
4. Marisa Tomei wins Best Supporting Actress for 'My Cousin Vinny' (1992)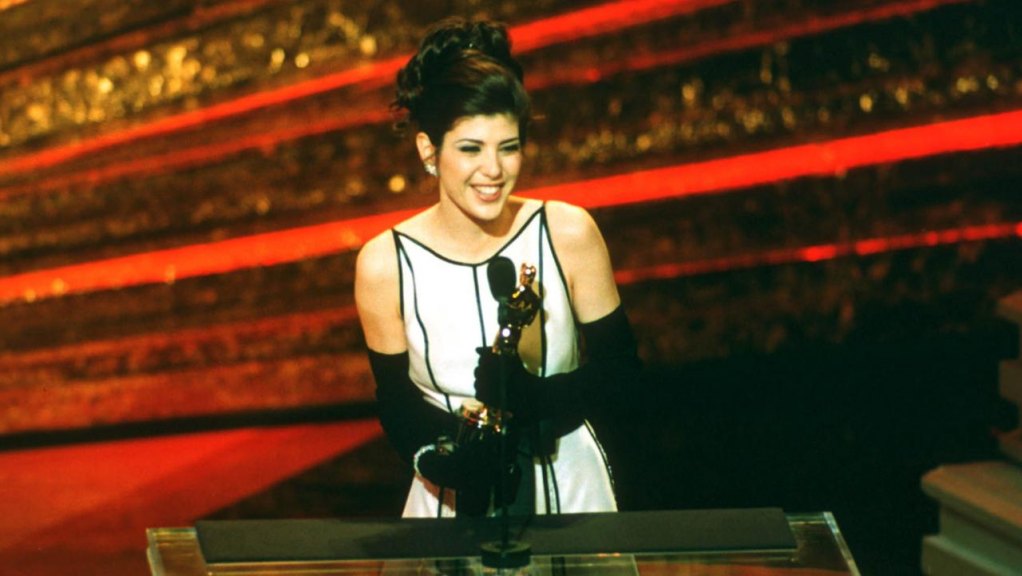 Why was it an upset?: Picture this: A young actress nominated in her first significant movie role. She has not won or been nominated for any of the major precursors. And then, toppling heavyweights like Joan Plowright, Judy Davis, Vanessa Redgrave and Miranda Richardson, she wins the prize. It was a most incredulous triumph that even led to critic Rex Reed proclaiming that presenter Jack Palance had read out the wrong name!
Was it deserved?: It's a terrific, hilarious performance that stands on its own in a movie primarily focused on Joe Pesci, and Tomei's post-Oscar career has certainly mellowed down the controversy surrounding her victory (with nominations for 'In the Bedroom' and 'The Wrestler'), but Judy Davis's complex and nuanced work in 'Husbands and Wives' is undeniably superior.
3. 'Citizen Kane' loses Best Picture to 'How Green Was My Valley' (1941)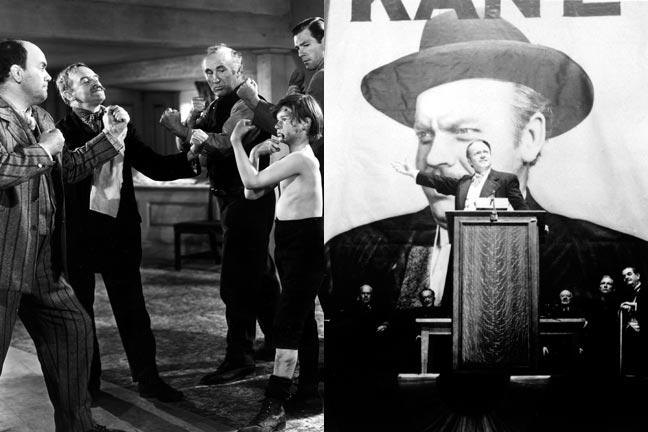 Why was it an upset?: Widely believed to be the greatest cinematic achievement of all time, a film that revolutionized movie-making with its bold ideas and inventive technique, it is quite hard to imagine 'Citizen Kane' losing the top prize to a well-meaning sentimental family drama that is only remembered today as the film that beat 'Kane' to the Oscar. Maybe the Academy just had a really hard time recovering from how overwhelmingly ingenious 'Kane' was.
Was it deserved?: Not ignoring the virtues of 'How Green Was My Valley', there is just no contest.
2. 'Chariots of Fire' wins Best Picture (1981)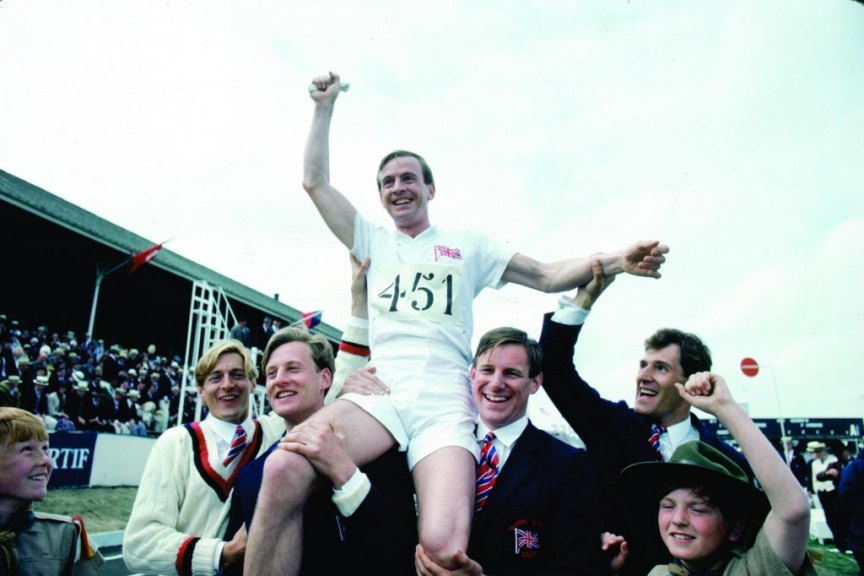 Why was it an upset?: A small British sports drama about two Olympic athletes single-handedly took down Warren Beatty's tragic love story set in the era of the Russian Revolution ('Reds') and Steven Spielberg's 'Raiders of the Lost Ark' and left the entire industry dumbfounded. 'Reds' was the slam-dunk favorite to win and led all the films with 12 nominations. But swooning to that gorgeous score by Vangelis, the Academy just couldn't help themselves from causing a complete disarray by enthroning this little gem over those big-budget Hollywood extravaganzas.
Was it deserved?: Many might not agree with this line of thinking and even I might concede that 'Reds' is far more iconic, I think the Academy did the right thing by giving this sublimely crafted film a moment of glory.
1. Francis Ford Coppola ('The Godfather') loses Best Director to Bob Fosse ('Cabaret') (1972)
Why was it an upset?: 'The Godfather' had replaced 'Gone with the Wind' as the highest grossing film of all time, was a critical success and was predicted by all pundits to sweep the Oscars. On Oscar night, though, another film was scooping up award after award: Bob Fosse's musical 'Cabaret'. Both films had received an equal 10 nominations, the most for the ceremony and as the night went on, it looked like Coppola's grand masterpiece faced a serious threat. It couldn't even nab Best Supporting Actor despite having 3 of the 5 nominees belonging to it and lost it to 'Cabaret' star Joel Grey. But everyone was in store for a real shocker when Coppola himself lost to Fosse who was having a stellar year, winning 2 Tonys and 3 Emmys to complement his Oscar. 'The Godfather' still won Best Picture, but Coppola's face as Fosse was announced the winner said what everyone was thinking, "What the hell just happened?"
Was it deserved?: While 'Cabaret' is one of the great film musicals and features excellent direction, it's hard to deny the bravura of the visual imagery and the artistic genius that went into constructing the cinematic monument that is 'The Godfather'.
Read More: Every Best Picture Winner Since 2000, Ranked