'The Amazing Race' is a popular reality TV show that has captivated audiences for several seasons. The show features teams of two, who can be friends, family members, romantic partners, or even coworkers. These teams embark on a race worldwide, completing various challenges and solving clues to advance to the next destination. Their tasks range from physical challenges like bungee jumping or rock climbing to mental puzzles and cultural activities that test their knowledge and adaptability.
As the show's first season aired a while ago, fans may be curious about the current whereabouts of its cast members. Since airing season 1, some have transitioned into hosting and presenting roles, utilizing their experience from the show. Others have explored opportunities in acting, while some have pursued careers outside the entertainment industry. Let's look at what the stars of season 1 have been up to recently!
Where Are Matt Robar and Ana Robar Now?
Matt Robar and Ana Robar were a husband-wife duo on Season 1 of 'The Amazing Race' known for their enthusiasm and dedication. However, their journey on the show ended when they were eliminated in Zambia. The couple met while serving in the army and remained committed to each other for several years. Unfortunately, their marriage ended after the show, and they moved on to separate lives.
Ana is said to be enjoying her single life and cherishing her role as a proud mother. She loves traveling and spending time with her friends, son, and beloved German Shepherd, Daisy. On the other hand, Matt found love again and has been engaged to Amanda Mills since 2014. From what we can tell, the pair lives in Sag Harbor, New York. Both Ana and Matt have chosen to live away from the public eye, focusing on the simple joys and priorities that matter to them.
Where Are Kim Smith and Leslie Kellner Now?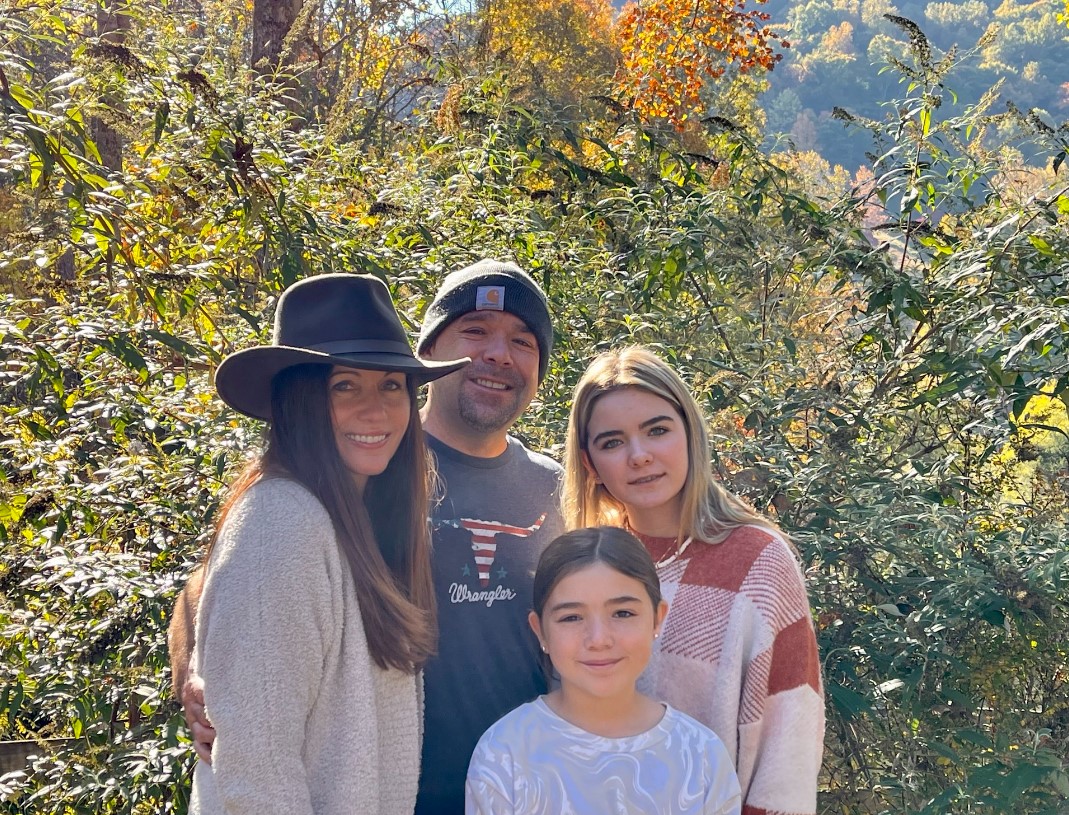 Kimberly "Kim" Smith and Leslie Kellner, roommates and teachers on Season 1 of 'The Amazing Race,' exited early from the show. Although limited information about their current lives is available, they are believed to have remained friends over the years. Both Kim and Leslie continue to pursue their passion for teaching and have stayed connected to the world of education. Their shared love for children has translated into their personal lives, as Kim is a mother of two, and Leslie has three children of her own.
While details about Kim's current endeavors are unknown, Leslie reportedly works as a high school teacher. Additionally, she is happily married to her supportive husband, Chris McAlee. Although their time on 'The Amazing Race' was short-lived, Kim and Leslie have found fulfillment in their personal and professional lives, focusing on their teaching careers and the joys of family.
Where Are Pat Pierce and Brenda Mehta Now?
Patricia "Pat" Pierce and Brenda Mehta formed a dynamic team of working moms on Season 1 of 'The Amazing Race.' Although they were eliminated in third place in France, both women have continued to lead fulfilling lives. Now known as Brenda Quesenberry, the latter is retired and resides in Florida with her husband, Charlie. Married since 2013, their relationship is filled with love and admiration, evident from their social media posts showcasing their adventures. They enjoy biking and spending time on the beautiful beaches of Florida. Brenda and Charlie are proud parents to two daughters, Maya and Avalon.
On the other hand, Patricia has dedicated her time to giving back to the community, particularly to children in need. She is involved with Hearts of Reality, a fundraising organization that supports Give Kids The World Village, assisting families with critically ill children. Moreover, Patricia is a proud mother of two children, Mike, Michael, and Caitlin. Though a private person, she embraces outdoor activities, such as hiking in the Rocky Mountains, showcasing her impressive skills even at 64.
Where is David Groark Now? How Did Margaretta Groark Die?
Grandparents David "Dave" and Margaretta Groark formed the oldest team on Season 1 of 'The Amazing Race.' Despite their elimination in eighth place in Tunisia, their journey together continued long after the show ended. David, now 86, and Margaretta met in a nightclub and shared a beautiful love story for over four decades.
Sadly, 67-year-old Margaretta passed away from cancer and pulmonary fibrosis on October 26, 2008. Her departure left a void in her husband's life, but he continues to cherish her memory and live a private life in Allen, Texas. David has chosen to stay away from the public eye, allowing himself to cherish the precious moments he shared with Margaretta.
Where Are Paul Alessi and Amie Barsky Now?
Paul Joseph Alessi and Amie Barsky made a lasting impression on the audience during their time on Season 1 of 'The Amazing Race,' but unfortunately, they were the fifth pair to be eliminated from the show. Although they entered the race as an engaged couple and married in 2006, their relationship took a different path, and they decided to separate eventually. Following his journey on 'The Amazing Race,' Paul pursued a successful career in Hollywood. He is a versatile talent known for his work as an actor, producer, and production manager.
Paul has appeared in notable films such as 'Burnt,' 'Born a Champion,' 'Deadlink,' 'Asylum,' and 'The Soccer Nanny,' among others. With his dedication and talent, he has made a name for himself in the entertainment industry. While the relationship between Paul and Amie has ended, both individuals continue to pursue their respective paths. Amie, known for appearing in films such as 'Land of Smiles,' 'Monster in Law,' and 'Austin Powers in Goldmember,' has captured audiences' attention with her talent and on-screen presence. She is currently a Trauma Master Coach & Breathwork Facilitator.
Where Are Lenny Hudson and Karyn Jefferson Now?
After their elimination from the show, Leonard "Lenny" Zeke Hudson and Karyn D. Jefferson decided to part ways, ending their relationship. The specific reasons behind their split remain unknown. Since then, both have chosen to step back from the public eye. Lenny has pursued a career as a Special Education Specialist at the Department of Education. In addition to his work, he enjoys coaching football and participating in various sports activities.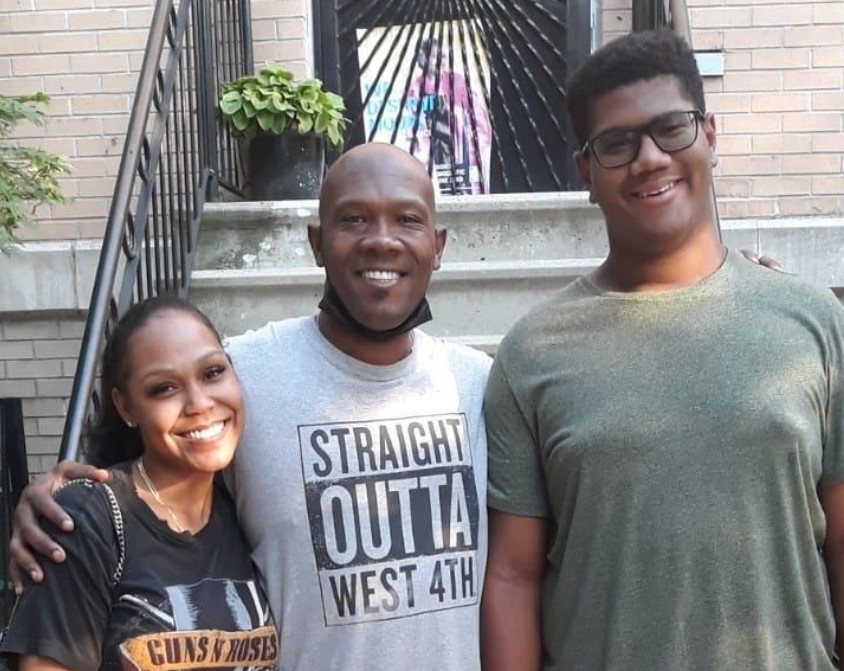 Lenny's diverse background includes working as a Video Engineer for the United Nations for over five years, showcasing his multifaceted nature. Moreover, he has since married and is a doting father to a son and a daughter. On the other hand, Karyn has demonstrated her talent and intelligence in her professional endeavors. She currently serves as an Employment Counsel at Corning Incorporated. Before that, she worked as an Adjunct Professor at Fordham University School of Law and was the Managing Member of The Law Offices of Karyn D. Jefferson, LLC.
Where is Emily Hoyt Now? How Did Nancy Hoyt Die?
Nancy Hoyt and her daughter Emily Hoyt made a strong impression during their time on the show, but unfortunately, they were eliminated due to a penalty, placing fifth. Sadly, Nancy passed away on December 8, 2011, after battling ALS (Lou Gehrig's disease) with strength and courage. She was an extraordinary woman who raised three children in a loving and devoted environment alongside her husband, Jon.
Nancy actively volunteered for Habitat for Humanity and held positions on various boards and committees for the United Methodist Church. Additionally, she dedicated eight years to serving on the Central Texas board of directors for Planned Parenthood. Nancy's impact extended beyond her appearance on the show, as she was deeply involved in her community and advocated for important causes. As for Emily, she is now happily married to the love of her life and goes by the name Emily Crew.
Where Are Kevin O'Connor and Drew Feinberg Now?
Kevin O'Connor and Andrew "Drew" Feinberg captured the hearts of fans with their comic antics and finished in fourth place on the show. They made another attempt on 'The Amazing Race: All Stars' but were unfortunately eliminated after the second leg. Kevin has embraced family life and is now a proud husband to his wife, Shari, and father to adorable triplets. He works as a Forensic Accountant and resides with his family in Monmouth County, New Jersey. On the other hand, Drew has retired and lives in Las Vegas, Nevada.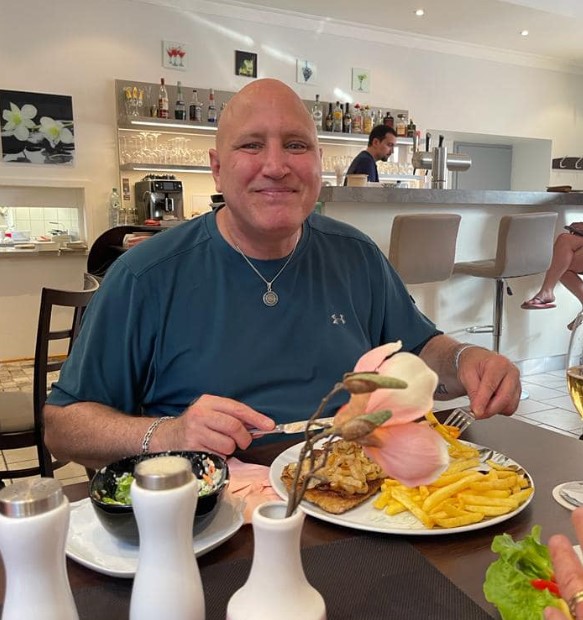 Kevin and Drew's success in 'The Amazing Race' opened doors for them in the entertainment industry. They had the honor of presenting the Best Reality-Based Television Program award at The 28th Annual People's Choice Awards. Additionally, the duo appeared in the recurring segment 'Kevin and Drew to the Rescue' on 'The Rosie O'Donnell Show' and made guest appearances on other shows such as 'The Sports Junkies Nationwide,' 'The Bob and Sheri Show,' 'The Mancow Morning Madhouse,' and 'All Night with Todd Wright on ESPN Radio.' As we can see, Kevin and Drew's infectious personalities and humor continued to entertain audiences beyond their time on the show.
#nikonmets pic.twitter.com/XUKblz3GjI

— Kevin O'Connor (@irishkevo) September 24, 2016
Where Are Joe Baldassare and Bill Bartek Now?
Joseph "Joe" Baldassare and William "Bill" Bartek made history as the first gay couple to compete on 'The Amazing Race.' Their strong strategy and determination led them to reach the top three in the competition. Although they were ultimately eliminated in third place, Joe and Bill cherish the unforgettable experiences they gained from their time on the show.
Joe and Bill reside in San Francisco, California, and their love for each other remains strong. While they have chosen to keep their personal and professional lives private, it is evident that they lead fulfilling lives, embracing adventure and traveling the world together. Their bond and shared experiences continue to shape their journey as they make the most of life's opportunities.
Where Are Frank Mesa and Margarita Mesa Now?
Estranged couple Frank and Margarita Mesa formed a strong team on "The Amazing Race," securing the second position in the competition. Although they initially reconciled after the show, their relationship eventually ended, and they divorced. However, both Frank and Margarita have found happiness in their respective lives. The former found love again and tied the knot with Asia Mesa on September 2, 2021. He has a fulfilling career as the Chief Operations Training Officer at MTA Metro-North Railroad, where he utilizes his expertise in training and operations.
Margarita, on the other hand, is a dedicated mother to two lovely daughters. She resides in Miami and has a booming professional career as City Year's Managing Director, People and Operations. Her role allows her to utilize her skills in operations management to tackle daily challenges and make a positive impact.
Where Are Rob Frisbee and Brennan Swain Now?
Rob Frisbee and Brennan Swain made a memorable mark on the first season of 'The Amazing Race' as the winners of the inaugural leg. Their friendship and teamwork propelled them to victory. Although they didn't ultimately win the entire competition, they have remained close friends over the years. Brennan, a Patent Attorney and Mechanical Engineer, continues to work as a partner in the same Los Angeles legal firm where he and Rob initially met. He has also pursued his passion for travel, ticking off 39 of the 50 nations on his bucket list.
Additionally, Brennan has used his platform as a reality TV star to raise funds for various charitable causes, as he mentioned in a podcast interview with Phil Keoghan, the show's longtime host, in 2019. Conversely, Rob leads a quieter lifestyle and works as an attorney at a different Los Angeles company. Despite their busy lives, both Rob and Brennan have maintained their friendship throughout the years. In fact, Brennan was the best man at Rob's 2017 wedding and holds the special role of godfather to his son, Max Frisbee.
Read More: Are Laura and Tyler From The Amazing Race Still Together?