'The Amazing Race' is a popular reality TV show that has captivated audiences for several seasons. The show features teams of two, who can be friends, family members, romantic partners, or even coworkers. These teams embark on a race worldwide, completing various challenges and solving clues to advance to the next destination.
As the show's fifth season aired in 2004, fans may be curious about the current whereabouts of its cast members. Since then, some have transitioned into TV hosting and presenting roles, utilizing their experience from the show. Others have explored opportunities in acting, while some have pursued careers outside the entertainment industry. So, let's look at what the stars of season 5 have been up to recently!
Where are Dennis Frentsos and Erika Shay Now?
Once engaged, Dennis Frentsos and Erika Shay have had their professional pursuits in West Nyack and Piermont, New York, respectively. Dennis works as a mortgage broker, utilizing his expertise to assist clients with their mortgage needs. Meanwhile, Erika is a wedding planner, bringing her organizational skills and creativity to create unforgettable experiences for couples on their special day.
While their engagement did not lead to marriage, and they parted ways, Dennis and Erika have continued to thrive in their chosen careers. Dennis's role as a mortgage broker allows him to navigate the complex world of real estate financing, helping individuals and families achieve their homeownership dreams. On the other hand, Erika briefly served as a casting director for 'The Amazing Race' and 'Survivor.' Apart from her wedding planning business, she co-0wns the ESP Wellness Center with Parvati Shallow.
Where are Alison Irwin and Donny Patrick Now?
Alison and Donny, a couple from Pennsylvania, have had an on-and-off relationship for three years. They first crossed paths as students at an athletic convention at the University of Pittsburgh. A few weeks later, fate reunited them again when they ran into each other at a bar. From that moment on, Alison captivated Donny, and their relationship blossomed.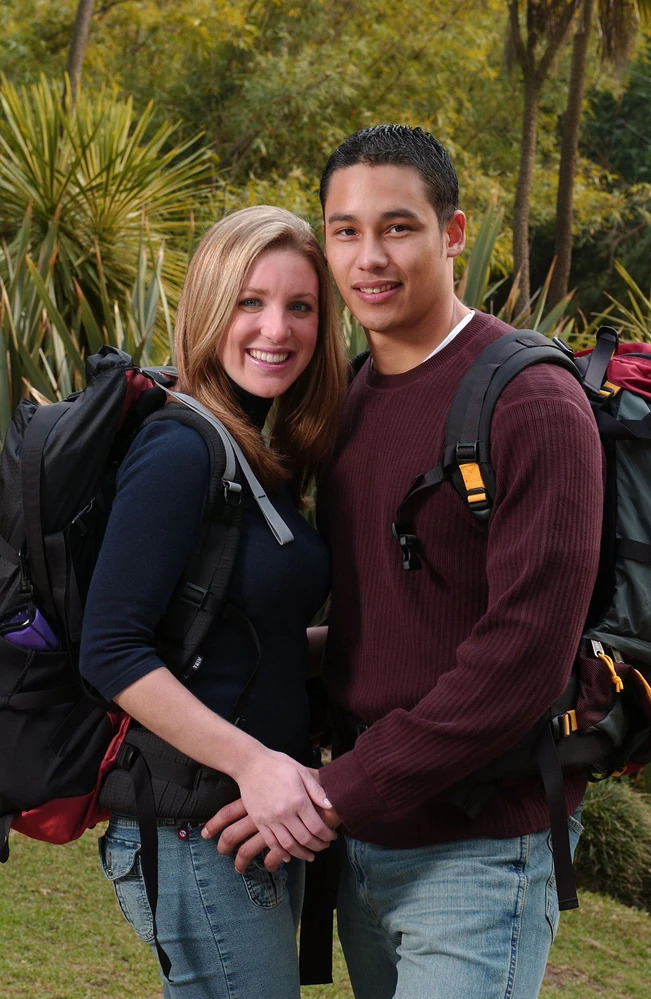 Alison gained some recognition as the runner-up on the CBS summer reality series, 'Big Brother 4,' where her relationship with Donny became a topic of discussion among viewers. Although he was not part of the show, their connection was often mentioned. After 'The Amazing Race 5,' Alison and Donny parted ways; she eventually tied the knot and is a proud mother to her daughter.
Where are Jim and Marsha McCoy Now?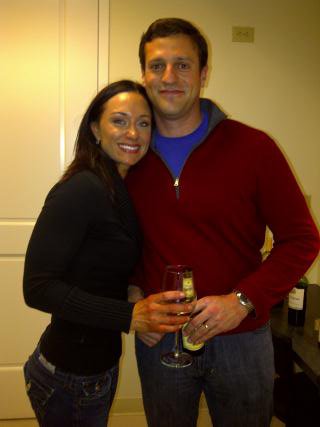 Jim McCoy and Marsha McCoy make up a unique team on 'The Amazing Race' as a Military Dad and Daughter duo. Jim hails from Jacksonville, Florida, and brings his experience as a helicopter pilot to the competition. Having served in the military, Jim possesses valuable skills and a disciplined mindset that can contribute to their journey.
On the other hand, Marsha resides in Gainesville, Florida, and is studying law. As a law student, Marsha brings her intellect, determination, and problem-solving abilities to the team. Her academic pursuits have equipped her with a strong analytical mindset, which can prove advantageous during the challenges they encounter.
Where are Bob Barron and Joyce Nicolo Now?
Bob Barron and Joyce Nicolo were an inspiring team on 'The Amazing Race 5,' as they represented the online dating couple category. Despite being the oldest duo in their season, they proved that age is just a number by keeping up with and even surpassing teams much younger than them during the first three legs of the race. Bob, who is retired, brings a wealth of life experience and wisdom to the team. His years of knowledge and perseverance contribute to their success in various challenges.
On the other hand, Joyce has a medical practice administration background. Her organizational skills, attention to detail, and ability to remain calm under pressure are crucial in 'The Amazing Race's' intense and fast-paced environment. Hailing from Mount Laurel, New Jersey, Bob and Joyce showcase that love and adventure have no age limits. Their determination, compatibility, and willingness to push their boundaries make them a remarkable team to root for on 'The Amazing Race 5.'
Where are Marshall Hudes and Lance Hudes Now?
Marshall Hudes and Lance Hudes made a dynamic duo as brothers competing on The Amazing Race 5. Marshall, the owner of CN Catering, brings his expertise in the culinary world to the table, which could prove advantageous in challenges related to food and hospitality. With his business management background from Cornell University, Marshall possesses a strategic mindset and strong leadership skills that can guide the team to success.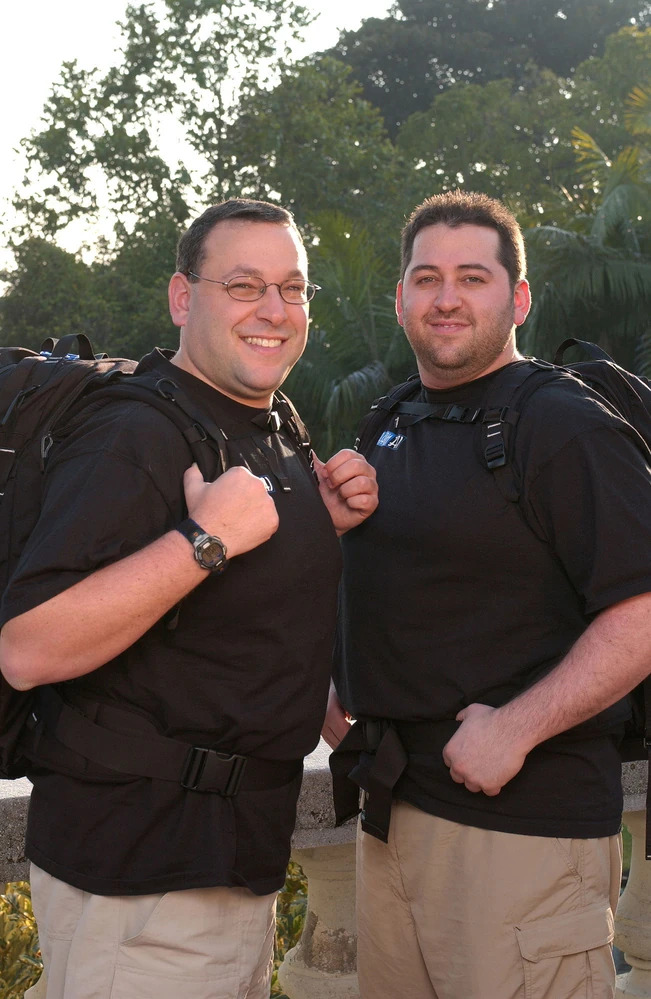 On the other hand, Lance has experience working at The Room on Main and CN, showcasing his event planning and management expertise. His studies at Binghamton University have equipped him with a well-rounded education that complements Marshall's skills. As Monticello High School alumni hailing from Monticello, New York, the brothers share a deep bond and understanding that will undoubtedly contribute to their cohesion and communication during the race. Currently residing in Dallas, Texas, Marshall and Lance are ready to embark on thrilling adventures and demonstrate their competitive spirit.
Where are Charla Faddoul and Mirna Hindoyan Now?
Charla Baklayan Faddoul and Mirna Hindoyan form a dynamic team of cousins on 'The Amazing Race 5' and 'The Amazing Race: All-Stars.' Charla, an Armenian-American reality television personality, has made a name for herself in the competitive world of reality TV. Born with achondroplasia, the most common form of dwarfism, Charla stands 4 feet (1.22 m) tall, showcasing her determination and resilience in facing challenges.
Meanwhile, Mirna Hindoyan is a successful attorney, serving as the owner of the Law Office of L. Mirna Hindoyan Buchinski. With her legal expertise and education from the University of Maryland Francis King Carey School of Law, Mirna brings a strategic and analytical mindset to the team. As a former Dulaney High School student and a Baltimore, Maryland, resident, Mirna's local knowledge and resourcefulness could prove advantageous during the race.
Where are Kami and Karli French Now?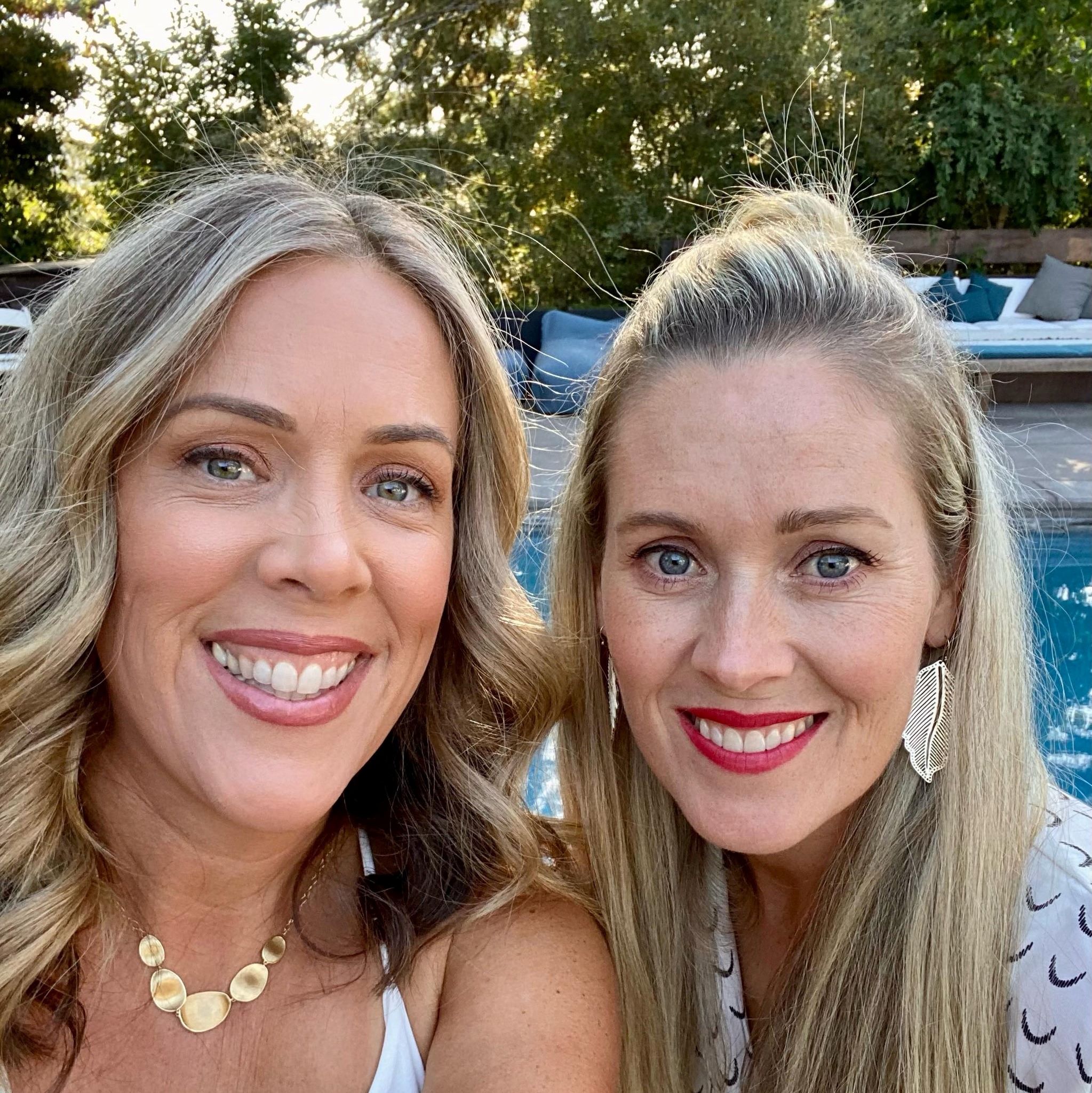 Kami and Karli French, hailing from Eugene, Oregon, were a formidable team of twins on The Amazing Race 5. While Kami was a café manager, Karli was a dedicated student. The sisters share a strong bond as twins, bringing a unique connection and understanding to their teamwork in the race.
Outside of the race, Karli has reached significant milestones in her personal life. She tied the knot with her husband, John, and together they welcomed their first child, Jackson, into the world on June 1, 2009. Building their family further, Karli gave birth to their second child, Grace, in 2011. Balancing the challenges of parenthood with their quest for victory, she and Kami embody the determination and resilience that come with sisterhood.
Where are Linda Ruiz and Karen Heins Now?
Linda Ruiz and Karen Heins were two bowling moms from Palmdale, California. Linda brings her photography skills to the table, showcasing her creative eye and attention to detail. With a background in photography and studies at Pierce Jr. College, Linda's expertise came in handy during the race.
Linda and Karen share a passion for bowling, and their experience as bowling moms brings a unique perspective to the competition. Their dedication to the sport and shared bond as teammates and mothers add a layer of determination and teamwork. Residing in Palmdale, California, Linda and Karen have built a strong connection within their local community. Their experiences as moms, combined with their strengths and skills, make them a force to be reckoned with on 'The Amazing Race.'
Where are Brandon Davidson and Nicole O'Brian Now?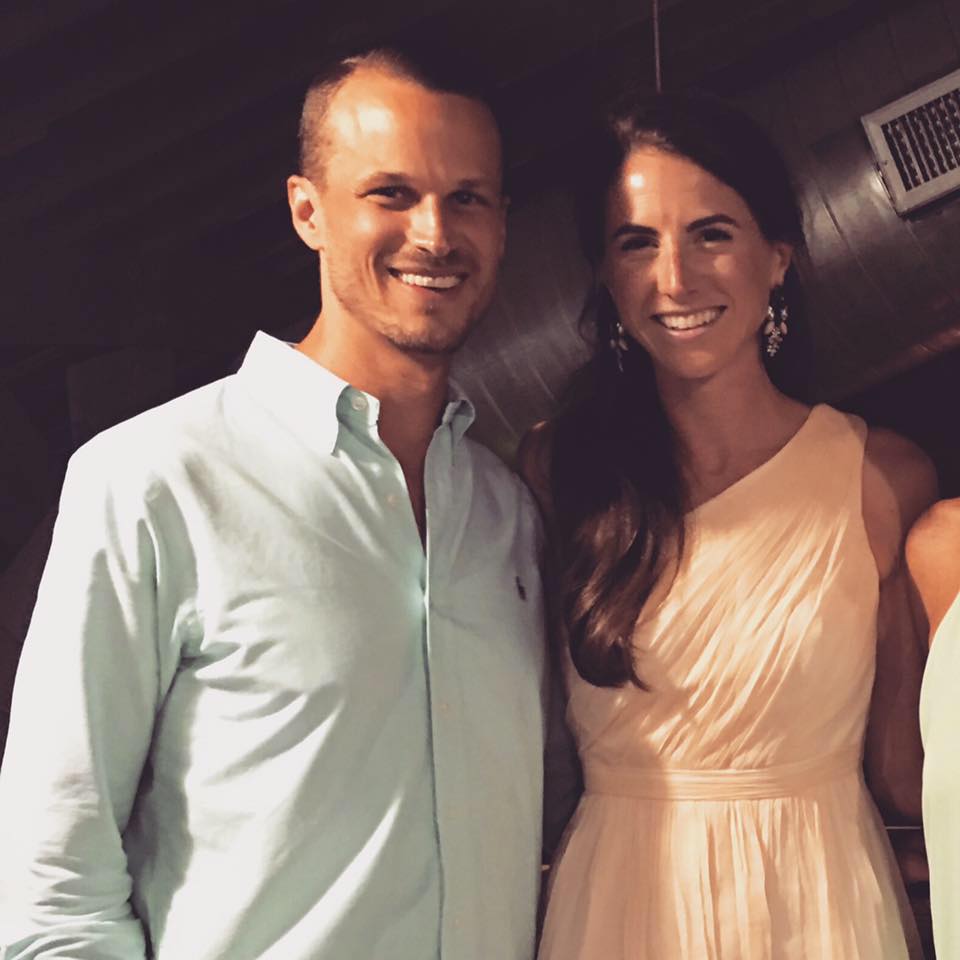 Brandon Davidson is a Houston, Texas, native who participated in the competition with his then-fiancee, Nicole. Currently residing in Houston, he is married to Annamaria Macaluso Davidson and has three kids. Nicole O'Brian Lassiter, on the other hand, is the owner and designer at Creations by Niki Lassiter. She has also worked as an actor and model at Page Parkes Corporation. She attended Friendswood High School, further adding to her diverse background and experiences. With a background in acting and modeling, Nicole has honed her skills and is now a stay-at-home parent.
Where are Colin Guinn and Christie Woods Now?
Colin and Christie, known for their memorable journey on 'The Amazing Race,' continued building their lives together in Texas. The couple, blessed with two sons, Achilles and Cruz, remains happily united. Together, they embarked on a new venture as co-founders of a children's toy called the "Gel Blaster," which has garnered recognition as the #1 Best Toy of 2021.
Colin Guinn, an entrepreneur with a remarkable victory on 'The Amazing Race 31,' shares his passions and accomplishments through his Instagram profile. He is involved in various endeavors, including being a waterman, exploring his love for sailing through Sail Twin Flame, and showcasing his skills as a drone inventor with Guinn Partners. Christie's involvement in Sail Twin Flame reflects their shared passion for sailing, while Gel Blaster represents their joint venture in the toy industry.
Where are Chip and Kim McAllister Now?
Chip McAllister and Kim McAllister, known as Chip and Kim Real Estate, are a married duo who have made a name for themselves as realtors and motivational speakers. Following their win on a reality show, they embarked on a new career path, utilizing their experiences and success to inspire and motivate others. In addition to their speaking engagements, Chip and Kim founded PeopleStar FilmWorks, further expanding their creative endeavors.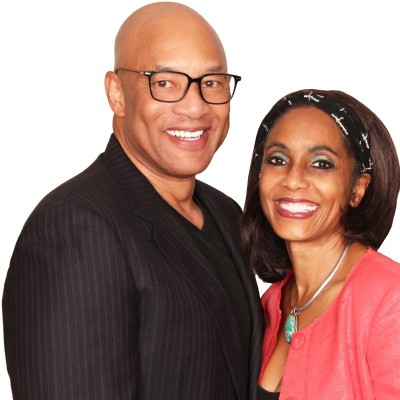 While pursuing their passion for motivational speaking and filmmaking, Chip and Kim continue to excel in the real estate industry. They operate as realtors for The McAllister Real Estate Group, leveraging their expertise and knowledge to assist clients in Orange County, California, and beyond. With their combined skills and dedication, Chip and Kim have built a successful business that serves their clients' real estate needs while empowering and uplifting others through their motivational endeavors.