Season 4 of 'The Biggest Loser' premiered on NBC on September 11, 2007, and ran for 14 weeks. Once again, the show's contestants embarked on a life-changing journey to lose weight, get healthy, and transform their lives. Led by trainers Jillian Michaels and Bob Harper, the contestants faced grueling workouts, nutritional education, and emotional challenges in their quest for a healthier lifestyle. The contestants of season 4 included individuals from different walks of life, with varying ages, sizes, and backgrounds.
Some of them had struggled with their weight for years, while others had experienced traumatic events that led to emotional eating and weight gain. Despite their different stories, they all shared a common goal: to lose weight, get healthy, and become the best versions of themselves. In addition to their physical training, they also received nutritional education and counseling to help them make healthy choices and sustain their weight loss long-term. Let's find out where the contestants of Season 4 are now.
Where is Bill Germanakos Now?
The weigh-in has occurred and the official results are in! The challenge was to "reverse the curse" of the usual 7 lb weight gain during the holidays.
Well, I lost 9 pounds in December, so mission accomplished! Time to set new attainable goals for 2020!
Next: 11 lbs in January! pic.twitter.com/HetQmS8i9l

— Bill Germanakos (@BiggestLoser4BG) January 1, 2020
Bill's weight loss journey is an inspiring example of how determination and hard work can lead to positive change. Despite experiencing setbacks, he continued to pursue his goals and now uses his experience to motivate and encourage others. As a Spin Instructor and Motivational Speaker, he has helped countless people achieve their own health and wellness goals. By sharing his story on social media, he also helps to raise awareness about the importance of taking care of one's physical and mental health.
Where is Julie Hadden Now?
Julie has become a prominent figure in the media industry following her participation in the show. She has been featured on various television shows and print publications in the United States and abroad, including appearances on popular shows such as 'The Oprah Winfrey Show,' 'Larry King Live,' and 'Access Hollywood.' Julie has also worked with well-known brands like Nordic Track and "Got Milk?" as a special correspondent. In addition to her media career, she is a published author with her book 'Fat Chance, Losing the Weight, Gaining My Worth,' and is currently working on her second book.
Julie writes a column titled 'Weigh In' for the national women's magazine WHOA. Despite her success in the media industry, Julie remains committed to advocating for Poly Cystic Ovarian Syndrome (PCOS) awareness and actively engages with her community. Her journey on 'The Biggest Loser' has opened many doors of opportunity for her, and she continues to inspire and motivate others through her work. She currently resides in Jacksonville, Florida, with her husband and two children.
Where is Hollie Self Now?
Hollie is an enthusiastic television producer who strongly advocates for diversity and inclusivity. She began her career as an English teacher, working with students from various backgrounds in poorly-funded public schools. Her passion for the entertainment industry developed when she appeared as a contestant on season four of THE BIGGEST LOSER. She then moved on to unscripted programming and has since worked on several highly-rated reality shows such as 'The Masked Singer,' 'America's Got Talent,' 'Big Brother,' and 'Masterchef,' earning her supervisory positions and making her an integral part of the industry.
Hollie brings a distinct perspective to the creative process, having worked both in front of and behind the camera. Her talent in effectively communicating with talent and crews is highly valued. Hollie is eager to utilize her education and entertainment experience to promote change in Hollywood, advocating for diversity, equity, and inclusion. Currently, she is undergoing training as a community organizer through AWARE-LA, focusing on combatting white supremacy, anti-Black racism, ableism, and classism. Hollie is actively pursuing roles that will enable her to implement the tools she's learned and create a more inclusive environment in the entertainment industry.
Where is Isabeau Miller Now?
Isabeau Miller is a singer, songwriter, blogger, and motivational speaker based in Greater Nashville, Tennessee. She is also the founder of Sparkplug and 'Sparkplug Kids Podcasts,' which inspire and motivate adults and kids. In addition to her music and podcasting endeavors, Isabeau is the CEO of Beckon Homes, a nationwide Airbnb, short-term, corporate, and vacation rental management company. She is responsible for providing homeowners with top-notch services to help them grow their rental portfolios while also collecting passive rental revenue income. Isabeau is also a part-time assistant professor in the Songwriting Department at Berklee College of Music. She recently joined the department in January 2023.
Where is Neil Tejwani Now?
Neil Tejwani has continued to maintain a healthy lifestyle and inspire others after his appearance on the show. Neil Tejwani is currently working as the VP of Sales & Customer Success at Crystal Knows, where he has been employed for two years and four months. He began his tenure as the Head of Customer Success in January 2021 and was promoted to VP of Customer Success in January 2022, holding the position until June of the same year, when he became the VP of Sales & Customer Success.
Where is Nicole Michalik Now?
Nicole Michalik has continued to pursue a career in the entertainment industry after her appearance on the show. She is a Radio Host and Producer for iHeartRadio's Q102 in Philadelphia. Other than her work in media, she is also an advocate for health and wellness and often shares her experiences on social media to inspire others to lead a healthy lifestyle.
Nicole currently resides in Philadelphia, Pennsylvania. During her time at iHeartMedia, she worked as On-Air Personality at various stations, including WIOQ Q102, WISX Mix 106.1, and WAEB B104. She was also a Director of Social Media at iHeartMedia. Additionally, she worked as a Publisher at Philly Happening for one year and five months. She is also the host of the 'TheLipstickLeague' Podcast.
Where is Bryan Washington Now?
Bryan Washington has maintained a low profile since his time on the show. There is little public information about his current activities or whereabouts. Washington's appearance on the show was controversial due to the extreme weight loss methods used, and many contestants have reported struggling with weight regain after leaving the show. It is unknown whether Washington has continued to maintain his weight loss.
Where is Kae Whang Now?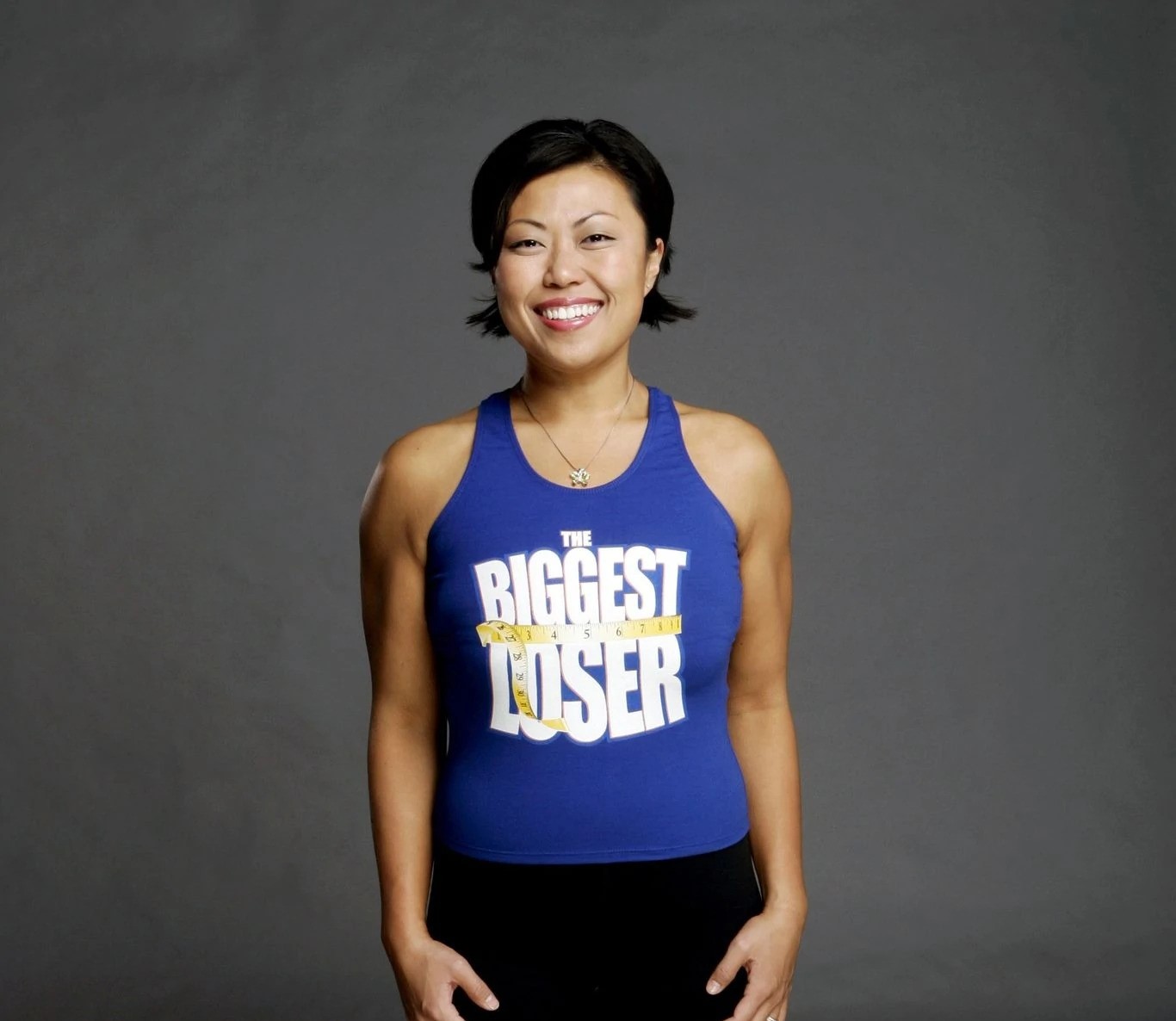 Kae Whang has become a motivational speaker and shares her story of overcoming obesity and the struggles she faced during her weight loss journey to inspire others to make positive changes in their own lives. Since Kae leads a private life, not much is known about her current whereabouts. However, we hope she has continued her weight loss journey and is leading a healthier lifestyle.
Where is Amy Zimmer Now?
Much like a few of her co-stars, Amy Zimmer leads a private life and has not shared anything about her private and professional life. However, per her social media, she has continued her weight loss journey, and the former reality Tv star looks better than ever, and we are proud to see Amy confident. She is also an ally of the LGBT community and often shares posts about social causes.