Now, who doesn't love a good boy? It almost doesn't matter who you are, whether or not you love dogs (but how could you not?!), you just cannot escape the warmth a good dog story. After all, it is a truth universally acknowledged that these gorgeous balls of fur have the power to melt even the hardest of hearts. Yeah, even if it is a CGI animated big and furry St. Bernard–Scotch Collie mix.
Chris Sanders' 'The Call of the Wild' brings to us a heartwarming take on a beloved classic that follows the bittersweet tale of a lost dog and his journey to find his place in the world. If you're wondering what inspired the film, and the true story behind it (yeah, there is one), we're here with answers. Here's everything you need to need to know.
Is 'The Call of the Wild' Based on a True Story?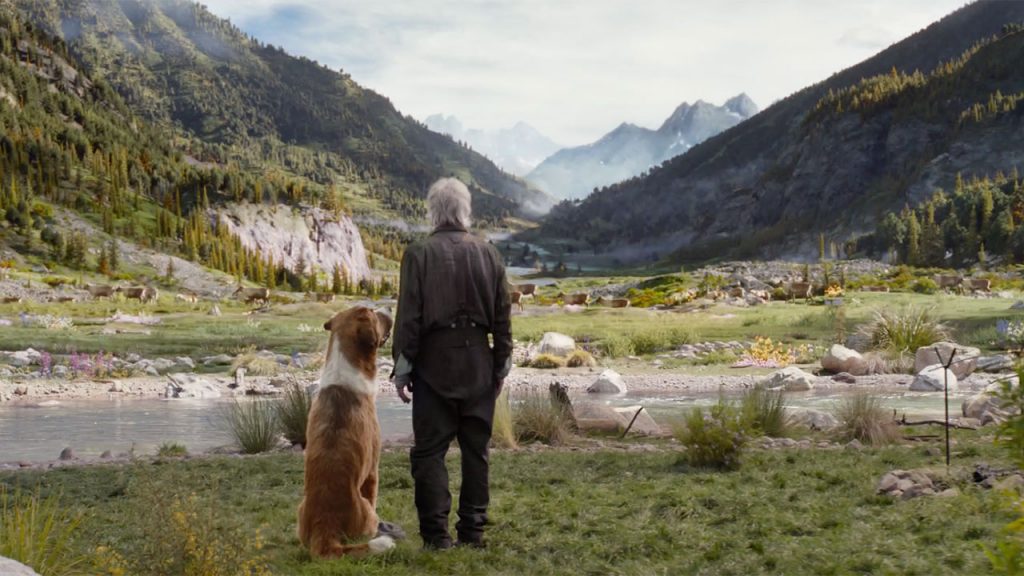 Sanders' 'The Call of the Wild' is an adaptation of Jack London's 1903 classic of the same name that introduced the world to Buck for the first time. Yeah, the big dog continues to rule hearts even over a century later. In fact, London's The Call of the Wild has been a favourite for filmmakers from almost as long as films have existed.
It was adapted for the screen for the first time in 1923 as a silent film. The story was then made into a 1935 talkie that starred Clark Gable, "the King of Hollywood" as Thornton. The last adaptation before Sanders' was the 1997 one that starred Rutger Hauer. Its screenplay, written by Graham Ludlow, was widely hailed by critics as the most faithful adaptation to London's classic.
Sander's 2020 adaptation brings a modern twist to the tale, visually, as it is the first ever to mix live-action with animation, and features a CGI animated Buck. While this obviously didn't sit too well with several viewers, there is no denying the charm of Sander's reimagination of this beloved story.
The film, like the novel, centers around Buck, who is dognapped from his home in Santa Clara, California, and sold to freight haulers. It follows his journey as he is from California, to Seattle, to Alaska and ultimately Yukon during the Gold Rush. It is here that he crosses paths with John Thornton and becomes his loyal companion. But as a tragedy strikes, he sets out to answer the call of the wild, and ultimately takes his place as a leader.
In case you're wondering what inspired London's classic, you'll be interested in learning that it was, in fact, based on his own experiences and observations. Buck was actually based on a real dog! Read on for details.
London's Real-Life Experiences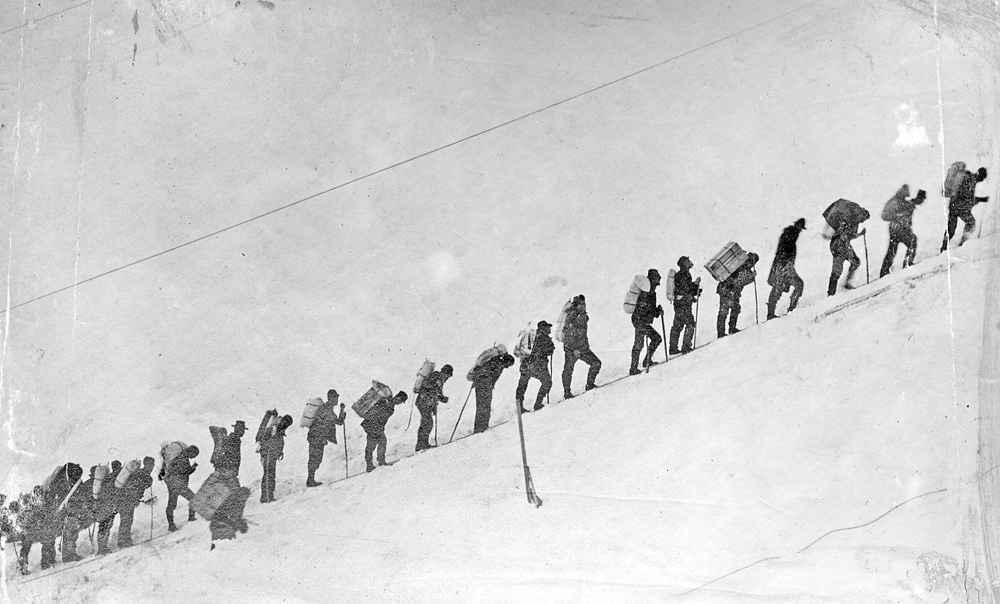 London's 'The Call of a Wild' is not your usual story. It was considered an important addition in experimental fiction as it was narrated from the perspective of Buck. In reality, it was inspired by London's own experiences of the 1896 Klondike Gold Rush in the Yukon Territory of Canada. Much like Buck in the novel, London grew up in California. It was in 1897 that London decided to leave for Klondike, Yukon, during the height of the Klondike Gold Rush. His path took him through Alaska. And it is during this journey that London met people (and a very good boy), that ultimately inspired his book.
The Klondike Gold Rush was a mass exodus of migrants from North America to Yukon after gold was discovered there in 1896. Over 100,000 people from all walks of life decided to embark on this life-threatening journey to find gold and make it big. Unfortunately, less than half of them made it to the goldfields. Jack London was one of those who did. the Klondike had a huge impact on his life, he even on to say, "It was in the Klondike I found myself." It was also in the Klondike that he found the real-life Buck.
The Real-Life Dog that Inspired Buck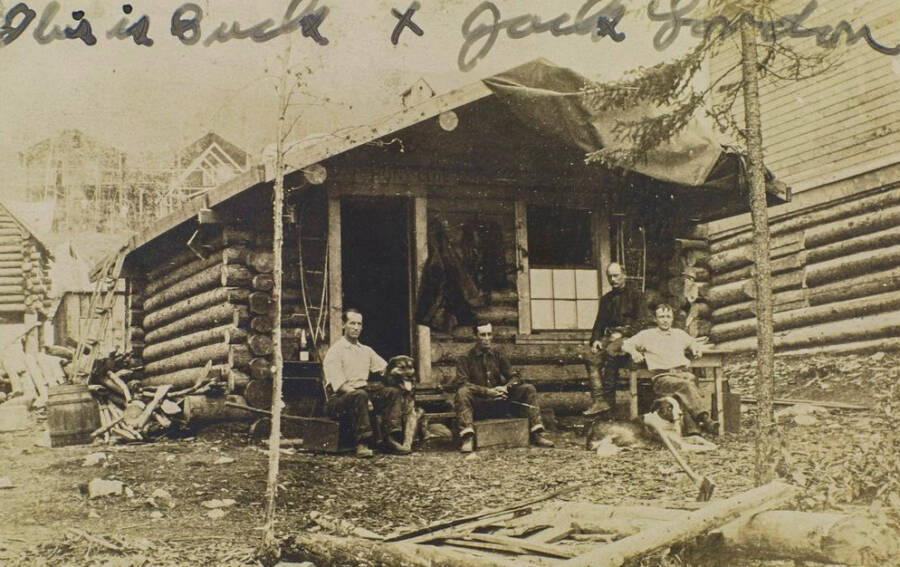 It was during the Klondike Gold Rush, that London met Marshall Bond and Louis Whitford Bond. They owned a log cabin, and a tent ground on a hill near Dawson City. London was one of their many tenants who worked for them in exchange of shelter.
This was around the time when gold miners used the White Pass to reach the Klondike. The mountain pass is also known "Dead Horse Trail", as it was surrounded by carcasses of horses that couldn't survive the harsh conditions. Horses were then replaced by furry dogs that worked in packs. The Bonds owned several such dogs, and London bonded particularly well with one of their work dogs who was also called Jack. Yes, Jack was the real-life inspiration behind Buck, and he too was a St. Bernard–Scotch Collie mix. In an eulogy Marshall Bond wrote for London, he stated:
"London liked these dogs, and particularly this one which I called Jack…He always spoke and acted towards the dog as if he recognized it's noble qualities, respected them, but took them as a matter of course. It always seemed to me that he gave more to the dog than we did, for he gave understanding."
In the same eulogy, Bond described his dog, Jack, in a similar manner:
"He had a courage that, though unaggressive, was unyielding; a kindness and good nature that the most urbane man in the world might have observed with profit, and a willingness to do his work, and an untiring energy in carrying it out."
It was much later in 1903 when London's The Call of the Wild became a bestseller that Bond asked him through a letter if Buck was inspired by his Jack. To this, London had replied, "Yes, Buck was based on your dog." Apart from his experiences in the Klondike, London was also influenced by Nietzsche's and Darwin's philosophies, and also took some inspiration from Egerton Young's My Dogs in Northland.
Read More: Best Dog Movies on Netflix