Created by Lena Waithe, Showtime's crime-drama series 'The Chi' is set in the eponymous city in Illinois and revolves around a group of characters struggling to survive and rise beyond the violence surrounding them. In season 6 episode 3, 'House Party,' almost all the main characters of the show attend the housewarming party thrown by Emmett and Kiesha. A gift makes Emmett question his recent acquaintances. Victor makes certain decisions about his personal life. A prospect of violence starts to bloom in a frozen parking lot. Here is everything you might want to know about the ending of 'The Chi' season 6 episode 3. SPOILERS AHEAD.
The Chi Season 6 Episode 3 Recap
The episode begins with Emmett painstakingly cleaning the old house with the hopes of getting the deposit back. Tiffany walks in, and there is a moment between the two when it seems Emmett will regress to his old ways. Fortunately, he has come a long way from having unprotected sex with almost every girl in the neighborhood. Now, he is a rising business owner who has experienced success early on and has a romantic partner who seems to be there for the long haul. That evening, Emmett returns to his new home, and he and Kiesha start preparing for the housewarming party they have decided to host the following day.
Emmett observes that there might not be enough seats for the number of people they have invited. In response, Kiesha notes that the guests can always stand. They have invited some people they haven't seen since school. As they realize in the course of the evening, they and their former peers are in completely different stages of their lives now and have little in common with each other.
At Smokey's, Papa earns Kenya's admiration by dealing with a disgruntled customer and making him apologize to her. But he seems to lose it all when at the end of the day, Kenya tells him that she wants to hang out with him, and he answers that he needs his mother's permission. Realizing his mistake, Papa tries to make up for it with false bravado, but that doesn't necessarily work.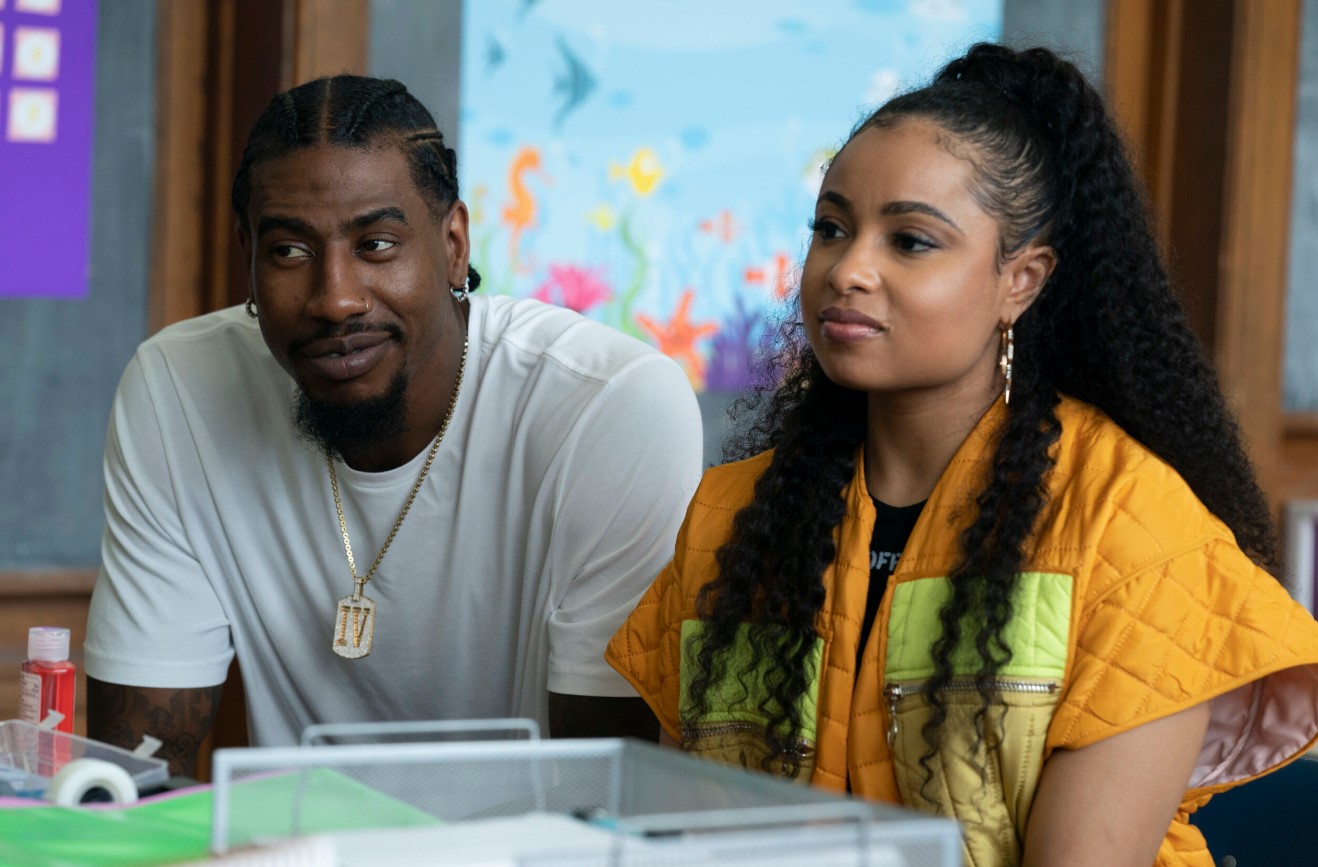 It seems that almost the entire cast of the series descends on Emmett and Kiesha's new home, including their families and friends. Victor arrives with Fatima, who strikes up an easy friendship with Kiesha. As Victor looks on with admiration, Fatima and Kiesha discuss fashion and interior design. Later in the evening, Victor asks Fatima to move in with him, promising her that she can add whatever she wants to what will be their home from now on.
After her talk with her estranged brother, Lynae begins to re-evaluate her relationship with Bakari, who now works for Douda. When her friends mostly agree with Jamal, Lynae decides to confront her boyfriend, demanding to know when he will leave the life of crime. Bakari tries to assure her that he has plans for the future, the most immediate one being to find a place of his own. Remembering her brother's warnings, Lynae tells Bakari in no uncertain terms that she will not go to jail for him. After the party, Bakari visits Lynae's home and convinces her to continue their relationship.
Kevin and Maisha have recently started growing close again and spend the entire party looking at each other. Emmett notices this and tells Kevin that he is happy for him. Meanwhile, Jada looks for a suitable man to date Tracy, not knowing that her friend has recently slept with Douda again.
The Chi Season 6 Episode 3 Ending:
Why Does Darnell Threaten Douda?
When Douda arrives at the party, all the bustling and commotion suddenly reach a standstill. Everyone at the party is the type of man Douda is, and even in the violent streets of Southside Chicago, he incites terror. Some people like Emmett and Bakari think they can take help from the man without actively becoming permanently becoming part of his organization. Bakari is young and naive. He genuinely seems to believe that he can escape the life of crime whenever he wants to. Meanwhile, Emmett has self-deluded himself into believing it will be alright and has little control of the situation as his debt to Douda grows bigger and bigger. In this episode, Douda brings a gun into Emmett's home and gives it to him as a housewarming gift. As unsettled by it as he is, a part of Emmett is excited by the prospect of owning a gun. He even practices how to point it in front of a mirror before putting it inside the drawer.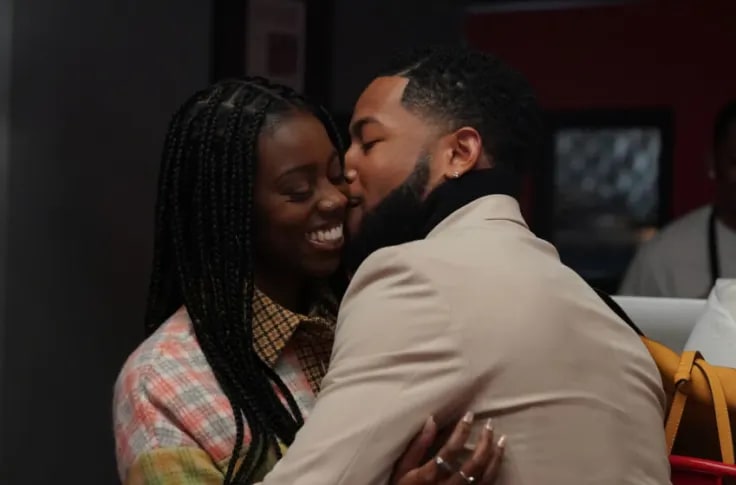 At some point during the evening, Darnell finds the gun, realizes what has happened, and goes to confront Douda, who is leaving the party. The confrontation happens in the parking lot, with Douda's men standing near their boss while Emmett watches from a distance. As Victor leaves with Fatima, he comes over to check if everything is alright, but the older men send him away, telling him it's none of his business.
Standing in front of the most dangerous man in the neighborhood, Darnell decides to show who he truly is. He threatens Douda in no uncertain terms, telling him if something happens to Emmett and his family, Darnell will kill him. Although Douda is furious, he is impressed as well. He compliments the other man's courage in standing up for his family before leaving. Darnell never returns the gun to where he found it. When Emmett discovers it's missing, he panics, wondering if one of the children has it. When Kiesha questions him about his restlessness, he lies and even tells her that Douda gave him a box of cigars.
Read More: The Chi: Is Fatima Trans in Real Life? Is Luke James Gay in Real Life?