Created by Lena Waithe, 'The Chi' is a Showtime crime-drama series. Set in the Southside of Chicago, Illinois, the plot revolves around a group of characters whose lives are interconnected through violence. Having premiered in 2018, the series has consistently told a complex and multi-layered story. In season 6 episode 4, titled 'ReUp,' Douda discovers that his decision to kill Q is going to have long-term consequences. Victor starts enacting his post-election plans, working closely with the men in the community. Meanwhile, the strain of their busy lives begins to show on Kiesha and Emmett, and Kevin invites Kenya to his circle of friends. Here is everything you might want to know about the ending of 'The Chi' season 6 episode 4. SPOILERS AHEAD.
The Chi Season 6 Episode 4 Recap
The episode begins with Douda and Bianca in the former's bathroom, having sex. Suddenly, Bianca notices that someone is outside and alerts Douda. As he opens the bathroom door, they discover that it's none other than Roselyn, who tells Douda that they need to talk. She eventually reveals that Q was an FBI informant. Although it seems the federal agency will not come after Douda, if they figure out he killed their informant, it will surely bring about his end. Douda has immense power in his community, but he is ultimately a big fish in a small pond; the ocean has bigger and more dangerous fish.
Victor, Emmett, and Rashaad enjoy an impromptu get-together. Weed is part of it, though Victor doesn't smoke any as he is a government official now. The trio speaks about their fears and aspirations, but they still demonstrate reservations. Earlier, Victor decided that male mental health would be his socio-political vehicle and sets things in motion in that regard by inviting his friends and others to a group therapy-type discussion.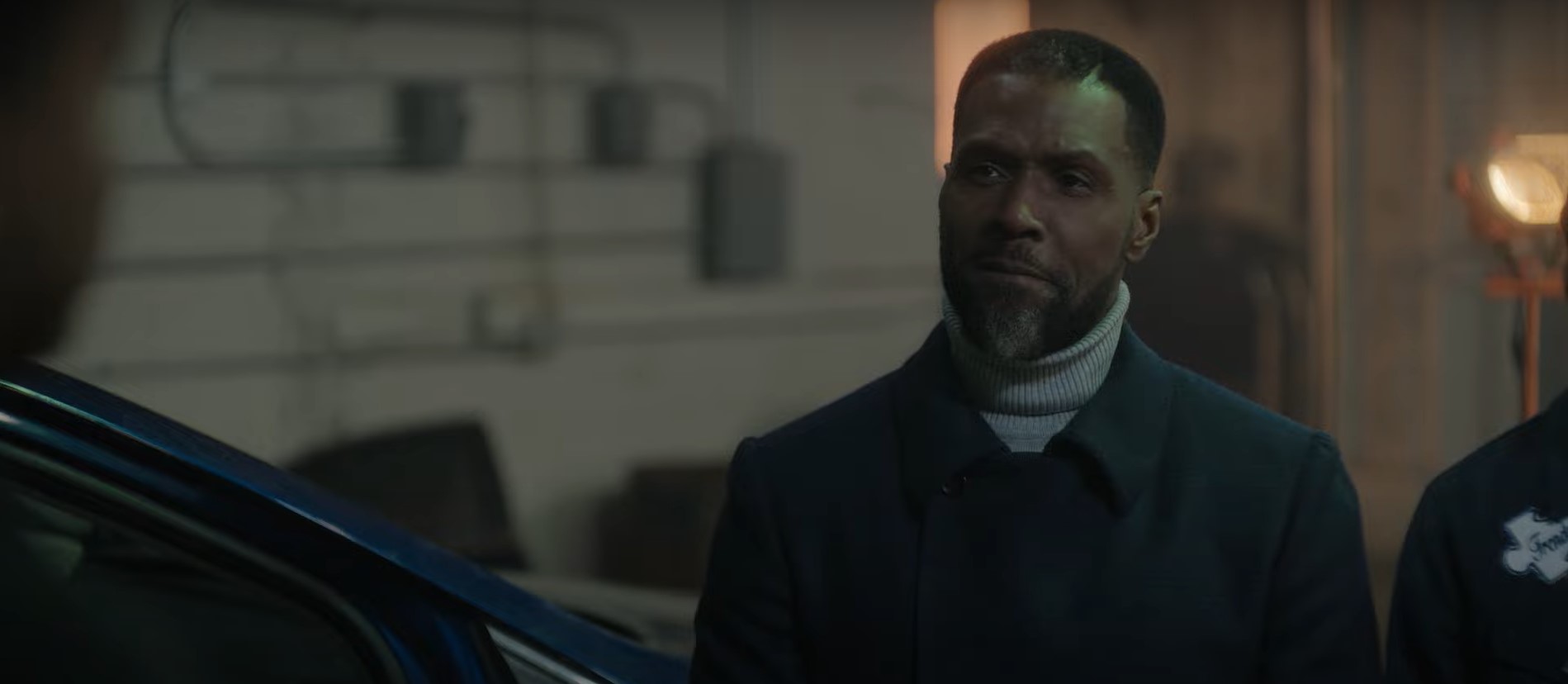 Emmett's frantic search for the gun comes to an end when he discovers that it was Darnell who took it. A part of him feels indignant that his father thinks he needs to intervene on his behalf against Douda. However, another part of him, the one that remains silent and terrified, is likely thankful to his father for stepping in. During Victor's session, men from various backgrounds and circumstances give voice to their issues, turning the endeavor into a success. Later, Darnell and Jada invite Rashaad and his girlfriend to their home for dinner. Marcus and Tierra also show up, surprising the other guests. Most people don't know about Rashaad and Tierra's secret past relationship, and it seems that they like to keep it that way.
Kenya and Kevin spend more and more time together, and the latter decides to introduce her to his friends. Unfortunately, it doesn't go as well as he has hoped, and Kenya develops a mutual dislike for some of the girls in the group. Meanwhile, Jake's t-shirt business takes off after a rapper wears one of his creations while shooting a music video. However, Jemma struggles with launching Lynae's career, especially after her father gives her an ultimatum that she will either find success by the time she graduates high school or she will have to go to college.
Rob and Tiffany discover the road to their ambition is steep. Kyro, the zany weed connoisseur they met in the previous episode, teaches them how to set up a weed farm inside their home. Realizing they need government permission, the couple and Kyro visit Victor, who ultimately turns them down. After everyone else has left, Rob asks Victor about his uncle's death.
In the previous episode, Rob's mother promised to give him the money he wanted if he could find out who killed Q, her brother and Rob's uncle. It's pretty evident that Rob doesn't know that Victor reluctantly helped Douda get rid of the body; he has broached the topic because of Victor's criminal past, and he is now a councilman. This adds an additional layer of pressure on Victor. Earlier in this episode, Roselyn visited him to speak on the same subject, though unlike Rob, she knows exactly what transpired and told Victor to maintain his silence.
The Chi Season 6 Episode 4 Ending: Does Rashaad Agree to Douda's Proposal?
Like many other characters in this show, Rashaad's life was impacted by the poor choices he made as a youth. He spent years incarcerated, and since his release, he has struggled to find a job. In this episode, Douda pays him considerable money to work on a stolen car. However, when Douda offers a more permanent position in his organization, Rashaad gets justifiably spooked and leaves. He knows quite well that the path of crime inevitably either leads to death and incarceration, and he has no desire to die or go back to jail.
However, the temptation remains, especially because he can't find a job for himself. With the realization that the FBI is keeping an eye on his organization, Douda has suddenly become paranoid, deploying his people to find places to hide his money, weapons, and merchandise. Douda's people try to convince Rashaad to hide a bagful of guns, but they don't succeed because Rashaad ultimately doesn't owe anything to Douda. Unfortunately, that isn't the case with Emmett, who has no choice but to hide a bag filled to the brim with cash.
Will Douda Have Stanley Killed?
Stanley is Papa's father and the pastor of the community. In the past, he was forced to let Doua use his church for money laundering, leading to his arrest. However, Stanley's refusal makes Douda angry. In this episode, Stanley passionately speaks about Douda during his sermon, pointing out the disastrous effects the man and people like him have had on the community. This infuriates Douda further, and it's safe to assume he intends to kill Stanley.
Read More: The Chi Season 6 Episode 3 Recap and Ending, Explained