The Disney+ (Hulu in the US) series 'The Clearing' is based on JP Pomare's 2019 novel 'In the Clearing.' As stated in the disclaimer shown at the start of every episode, certain elements of the show have been inspired by actual events (the Family cult from Australia, to be precise), but it is a work of fiction. The narrative primarily revolves around Amy or Freya (Teresa Palmer), a single mother dealing with past trauma associated with her time in the Kindred, a cult led by the enigmatic and dangerous Adrienne Beaufort (Miranda Otto). The series has a non-linear timeline and switches back and forth between depicting various stages of Freya's life and her encounters with the cult.
In episode 6, 'The Pied Piper,' Adrienne is arrested in the past and brought back to Australia for trial. In the present, Anton (Jeremy Blewitt) continues to groom Max, and Henrik is released from prison. Here is everything you need to know about the ending of ''The Clearing' episode 6. SPOILERS AHEAD.
The Clearing Episode 6 Recap
The episode begins with the Australian police working closely with Interpol and the French authorities to arrest Adrienne, who has been living the life of a retiree in the French countryside. The undercover police officer approaches her villa dressed as a mailman, prompting her to come out with the belief that he has something from Dr. Latham (Guy Pearce). The moment she signs her name, the officer arrests her. She is subsequently put on a plane and sent back to Australia, where she has garnered considerable notoriety.
However, Adrienne soon discovers that her reputation has put her in grave danger. Her fellow inmates believe she abused children and now intend to target her. Fearful for her safety, Adrienne asks Latham to get her out. The latter contacts Colin, demanding help and threatening to reveal his secrets if he doesn't step up. This prompts Colin to run straight into his boss' office and tell him he is gay. Much to Colin's surprise, his superior takes the news with indifference and asks if there is anything else after some time. As Colin leaves, his smiling indicates that he feels like a massive weight has been removed from his shoulder.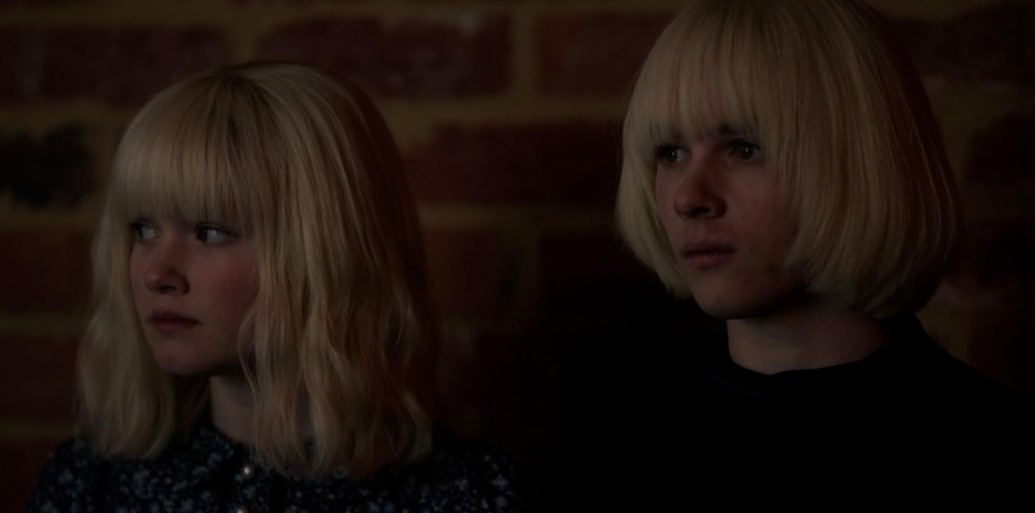 In the present day, Henrik is released from prison after spending 22 years incarcerated. As he walks outside the facility, he discovers that no one is there to pick him up. Henrik begins walking, and soon, Joe arrives in his car. As he tries to prod the other man about what really happened all those years ago, Henrik refuses to say anything, much to Joe's frustration.
After finding certain things in Blackmarsh, the dreaded property where she spent her childhood, Freya deduces that Anton kidnapped Carrie Anderson, the girl that went missing at the start of the series and was later found. Freya confronts Anton, but he denies involvement, prompting her to visit Carrie at the hospital. She is arrested and questioned by the authorities. Eventually, she contacts Joe, who speaks to Colin, who in turn speaks to the police officers interrogating her, letting them know that she is one of the Kindred children.
Freya is subsequently let go. Upon returning home with Billy, she finds a flute, which Billy starts playing. Believing that Anton is trying to groom her son, she visits Adrienne's home to threaten him. There, she learns about his family. What she doesn't know, and neither does Wayne, is that Anton has been grooming Max. In this episode, he brings Max to Adrienne for a visit.
The Clearing Episode 6 Ending: What Does Freya See at Dr. Latham's Home? Who Sends the Letter?
After learning about Anton's family, Freya goes to see Henrik and finds out he has left the guest house. She finds wood residue there, which gives her a flashback of the past. She rushes to Latham's home. Latham is there, as are Anton and his family. Adrienne is also there, secretly preaching to her followers.
To the outside world, Adrienne has dementia. Only a few know that her condition is part of an act to evade incarceration. Although Freya knows Adrienne's dementia diagnosis is a lie, she evidently had no idea the other woman had started preaching again. As she deals with the shock of this discovery, Latham catches a glimpse of her and rushes outside, prompting Freya to flee.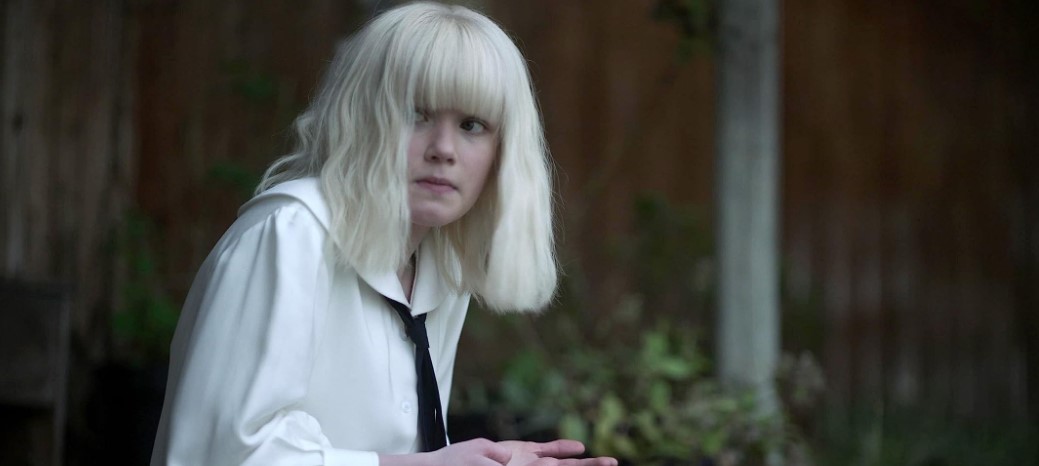 In the past, Adrienne and her legal team got the judge to declare a mistrial after it was discovered her driver had infiltrated the jurors. Convinced by Joe, Freya served as a witness against Adrienne. After the declaration of the mistrial, her relationship with Joe seemed to have suffered as he had promised her that Adrienne would get what she deserved. Joe's marriage also fell apart after the trial as his wife concluded that the investigation would never end.
As the remaining members of the Kindred celebrated in the aftermath, they didn't know that Tamsin was watching from the outside, the same way Freya does in the present. The cult has left behind both women. Toward the end of the episode, Adrienne's nurse finds an envelope in the mailbox. In it, there is a Xerox copy of a newspaper clipping of Adrienne's mistrial with the "murderer" written on it. It is heavily implied that the sender is Tamsin, and the incident she refers to is Sara/Asha's murder.
Is Hannah Dead?
It is implied in episode 5, which almost exclusively revolves around Adrienne's past, that Hannah and Henrik are Amy/Freya's biological parents. In the present day, out of prison after 22 years, Henrik visits his wife's grave. We later see her at the celebration party after the mistrial, and it is implied that she had cancer. It's an all-encompassing tragedy for the family. Hannah introduced Henrik to Adrienne, but he made them so involved in the cult that there was no escape for them. They had to give up their children so she could be raised by the community. When the police came for them, Henrik was sent to jail on the testimony Freya gave, and Adrienne manipulated. Now, when Henrik is finally out, Hannah is dead.
Read More: The Clearing Episode 5 Recap and Ending, Explained