'The Color of Friendship' is a drama movie that shares an eye-opening perspective on racial and cultural differences while championing a message of "love triumphs over all." Helmed by Kevin Hooks, the Disney Channel film received praise from critics and audiences alike and was lauded for intending to increase racial awareness and share a message of tolerance across the nation. Piper Dellums is the daughter of a Black Congressman named Ron Dellums in California. Their family sign up for a student exchange program with South Africa to host a foreign student for cultural exposure. It is set in a period when South Africa was going through its Apartheid period. Piper is glad to be able to host an African "sister" and give her some relief in her home.
To her shock, the student turns out to be a white South African girl named Mehree, the daughter of a police officer, no less. Mahree seemingly has a veil of delusion in front of her heart. Her whole life, she has been taught of Blacks as being lesser, to be feared, tolerated, or loathed. Despite a rough start, the girls soon realize they have a lot more in common than they could have ever imagined. Setting aside their assumptions, they are able to become the closest of friends. The Emmy Award-winning movie presents an idyllic message of tolerance, love, and understanding, making many wonder whether such an event ever actually took place and if the narrative of 'The Color of Friendship' is based on a true story.
The Color of Friendship Has Its Origin in Piper Dellums' Childhood
Yes, 'The Color of Friendship' finds its roots in a short story titled 'Simunye' by the real-life Piper Dellums, which is based on her personal experience of hosting Mahree's real-life counterpart, Carrie, in the 1970s. The names of the Dellums remain unchanged in the movie, and so do their political views. Congressman Ronald Dellums was among the most vocal opposition in American politics, against the Apartheid Regime in South Africa, during the '70s and '80s. In the late '90s, Kevin Hooks contacted the Dellums, hoping to adapt their story for DCOM. The family agreed but pushed for a provision to have oversight to ensure the delicate handling of the material.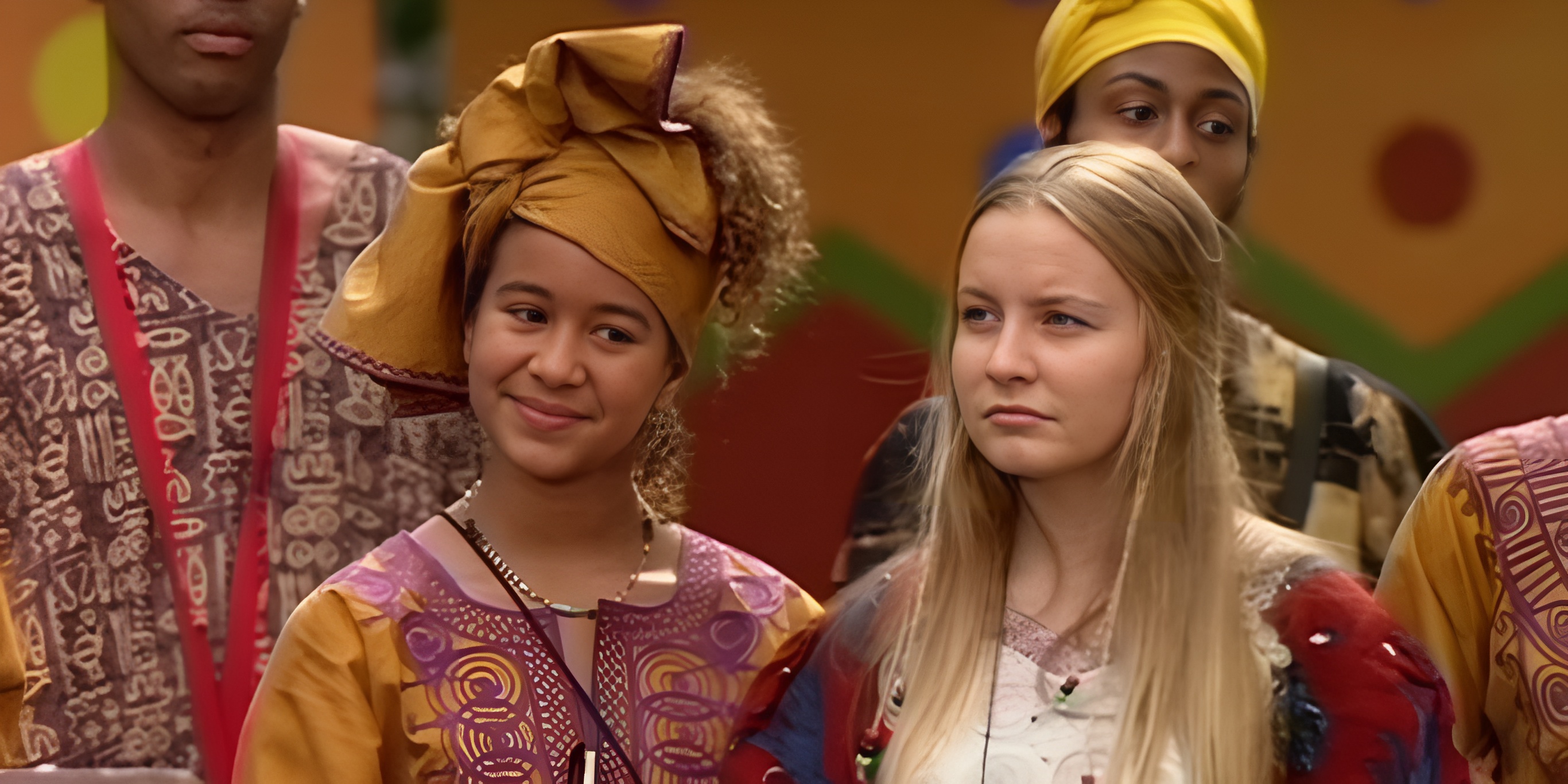 The Dellums were thus consulted throughout the filming process. This means that besides a few dramatizations, most of the accounts shown in the movie, driven by a script by Paris Qualles, are accurate, as reported by the Dellums family. In an interview with TV Guide, Piper Dellums expands on how her story gave the movie a unique opportunity to tackle racism. She believes such a provocative topic could be addressed on the Disney channel as it was a conversation between an American and a South African, rather than having to directly confront racism in America. This didn't mean that the film avoided the subject of racial barriers within the States.
The movie emphasized the enduring socio-economic impact of historical enslavement on African Americans. It also underscored the disagreement between Mahree and Piper regarding the tragic loss of Steve Biko, a prominent Black South African advocate against Apartheid. Mahree is surprised to find out that she will be going to the same "Bantu" school as Piper. "Bantu" referred to Blacks in South Africa, who went to their segregated "Bantu schools" meant to ensure their status as an uneducated working class.
The movie's ending and the fate of Mahree or Carrie remains a controversial subject. In the film, Mahree ultimately learns of the true nature of the Apartheid Regime and goes back to her homeland as a supporter of the Anti-Apartheid Movement. According to the Dellums, Carrie goes back to South Africa and becomes a part of the Anti-Apartheid movement and helps form the first anti-apartheid student underground movement. She is arrested for her activities and writes letters to the Dellums for help. After a couple of letters are exchanged, she stops writing back and the family assumes that she has been killed for her activism.
It is noteworthy that Carrie, in real life, was the daughter of a high-ranking judge in South Africa during the Apartheid era. Meaning that she was extremely privileged and upper class, much like Piper herself. The South African Students Movement against Apartheid and the Bantu education system in South Africa was formed in 1972. Piper Dellums recounts meeting Carrie in the summer of 1977. Therefore, for her to have gone back and organized the first underground student movement against apartheid as barely a high schooler would have been astounding. Curious, too, is the assumption of her death, based solely on her no longer writing letters to the Dellums.
'The Color of Friendship' is a true representation of the short story 'Simunye.' It offers lessons in cultural differences and historically relevant identities while breaking down controversial topics like racism in an unprovocative and digestible manner. Piper Dellums is an author, director, and public speaker, touching upon issues regarding the oppression of black people through social and economic structures, trauma and sexual abuses, human trafficking and other evils. In her talks, she often goes back to the fateful summer of '77, when it all started, with meeting Carrie. Piper is married to Ulli Bonnekamp and the two are proud parents to at least two beautiful daughters – Dylan and Sydney.
Read More: Best Movies About Racism on Netflix