In 'The Dangers in My Heart' or 'Boku no Kokoro no Yabai Yatsu' episode 4 titled 'I have a heart disease,' Kyoutaru helps Yamada make Perruche in the science lab but the duo end up getting caught and punished. It is revealed that it was Kanaoya who had accidentally hit the ball towards Yamada when she was not paying attention, which ended up giving her the nose injury. Luckily, Yamada does not make a fuss about it at all and forgives Rin who seem genuienly sorry. The following day at school, Yamada is called to the teacher's office for breaking a rule that she has been disregarding for a while now. Here's everything you need to know about the ending of 'Boku no Kokoro no Yabai Yatsu' or 'The Dangers in My Heart' episode 4. SPOILERS AHEAD!
The Dangers in My Heart Episode 4 Recap
During lunch, Kyoutaru eats alone while the rest of his classmates are enjoying their meals with their friends. He keeps an eye on Yamada and notices that she puts her milk bottle into her bag. Later that day, she takes it to the library where she tries to use it to make Perruche. However, Kyoutaru who has been observing her the whole time, interrupts Yamada and asks her to use a bowl. Since she does not have one, the couple goes to the science lab where they make Perruche together.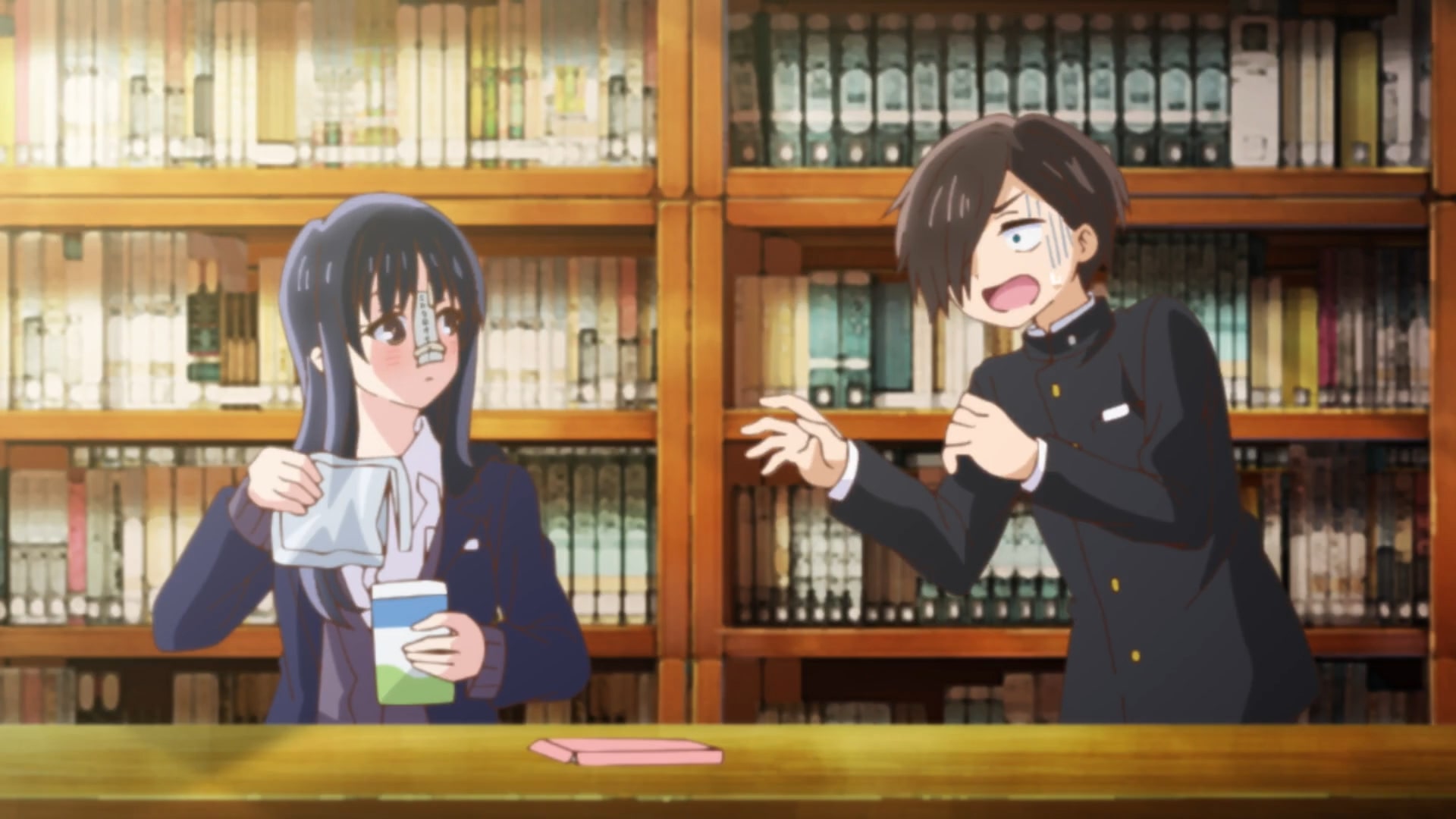 But they are caught by the science teacher who scolds them for making a mess. Later that day, he overhears Serina asking Kanaoya Rin to apologize to Yamada for some reason. But the two friends end up having an argument insted. When Yamada is relaxing in the library, Kyoutaru notices that Kanaoya is keeping an eye on her. As soon as they are alone, Yamada strikes a conversation with her.
That's when Kanaoya apologizes to Yamada for hitting her face with the volleyball. It turns out that Yamada has not even noticed that it was her and completely brushes off the topic to ensure that she does not feel bad for what happened. The following day in school, the teacher tells the students that someone has been throwing snack wrapper into the library dustbin, which is against the rule. When he inquires Yamada, her answer makes her seem suspicious and she is called to the teacher's room.
The Dangers in My Heart Episode 4 Ending: Does Yamada Get Punished? How Does Kyoutaru Save Her?
Kyoutaru takes a peak inside the teacher's room and notices that Yamada is still not there. He feels that she probably forgot but just moments later she reaches the gate and finds him standing there. When Yamada inquires if he needs to talk to a teacher too, he makes the excuse that he was just passing by. Since she is afraid, Yamada asks Kyoutaru to accompany her and he reluctantly accepts. When the teacher questions why Ichikawa came with her, she tells him that they can keep things more transparent thanks to his presence.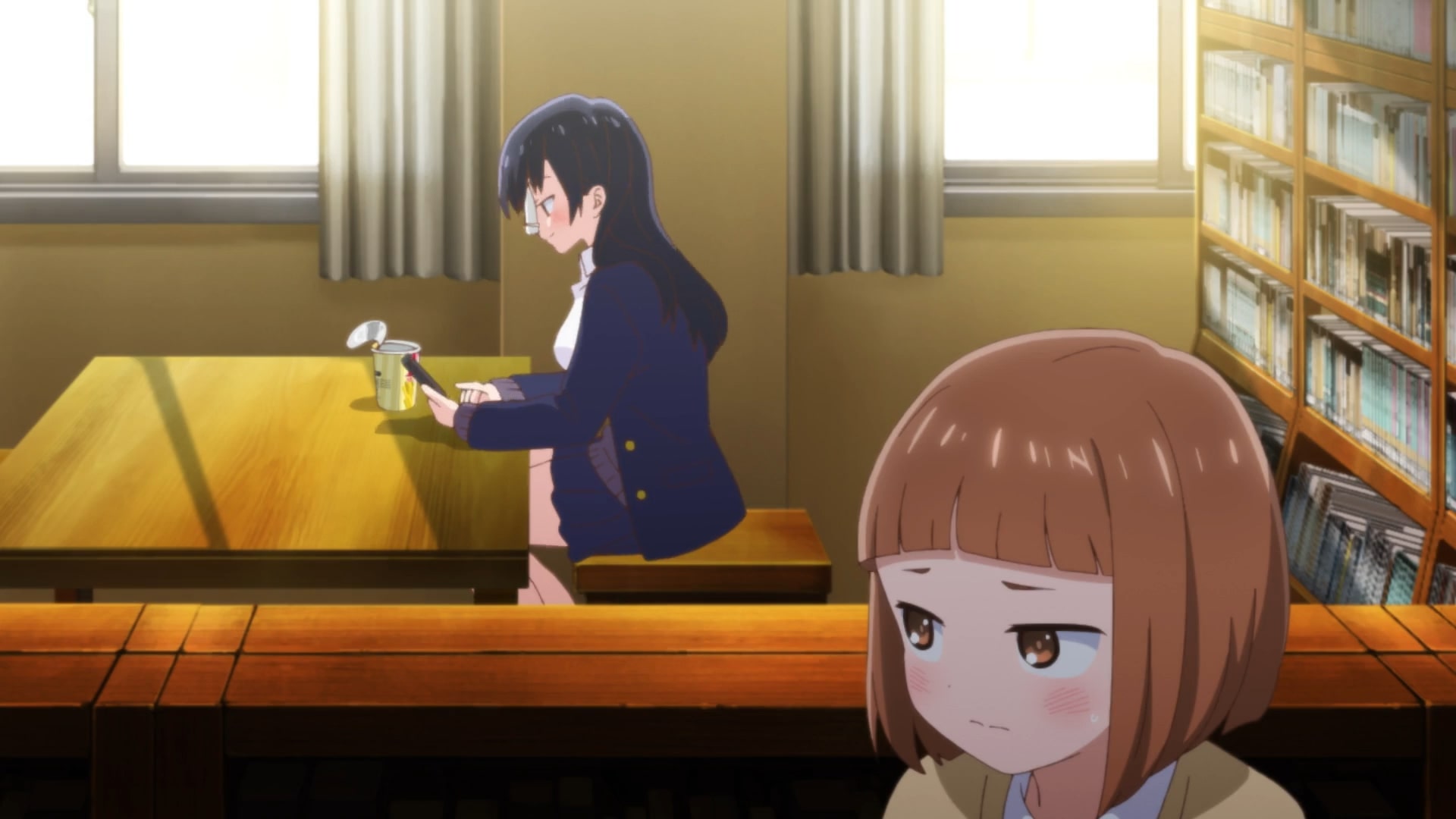 The teacher immediately tells Yamada that bringing snacks to the library is against the rules but she acts as if she has got nothing to do with it. Naturally, the science lab incident is well-known by now and the teacher brings it up. However, Kyoutaru does not stay silent and reminds him that she never accepted that she brought the snacks. The teacher had asked Yamada in front of the class whether she had thrown the snack wrapper in the library dustbin and all she had said was she never threw anything in the trash.
From this interaction, the teacher assumed that her answer was formulated in that fashion only because she has been taking snacks to the library. Kyoutaru agrees with his assessment but he points out that this only happens in normal circumstances. Someone like Yamada just reflexively answers the question which makes her seem guilty even when she is not. Kyoutaru ends his argument by pointing out that she never threw the wrappers in the dustbin and neither she brought any snacks.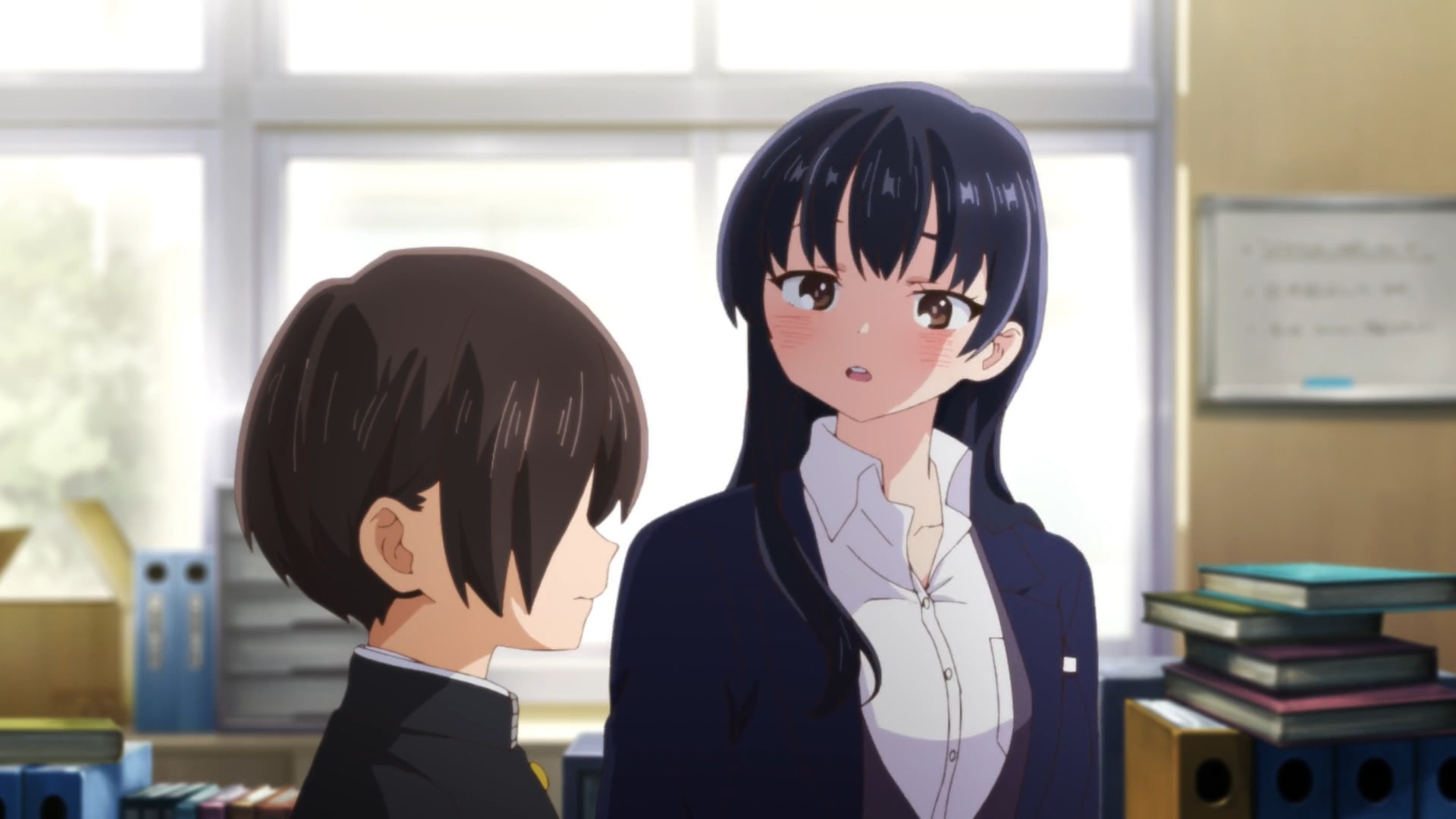 Kyoutaru's arguments are so effective that the teacher is momentarily left speechless and does not question his reasoning. But when the two of them are leaving, he tells Kyoutaru that he is glad to see him talk so much. Yamada thanks him as they are walking in the hallway but pointed out that she didn't like the way he argued his case. She then asks him to pick a candy and walks away after telling him that they should talk more like friends from now on.
Read More: The Dangers in My Heart Episode 3 Recap and Ending, Explained